Deejo Steak Knives Cut Through Meat Like Butter
In Partnership with Deejo
Express your love for the finest cutlery with a set of four bistro Deejo Steak Knives that cut through meat like hot butter. Ultralight, stylish and with the option to add some wicked cool laser-etched designs to your blade, upgrade your next unique meal with your very own set of Deejo steak knives. Starting at $149 for the classic mirror finish bistro knives, you can dine in style and impress each and every one of your guests with Deejo Steak Knives.
You'll Also Like:
Deejo: The Pocket Knife Design That Comes With a Tattoo
Why Every Dad Should Have This Personalised Pocket Knife
This One Pocket Knife Checks Every Box for the Gifting Season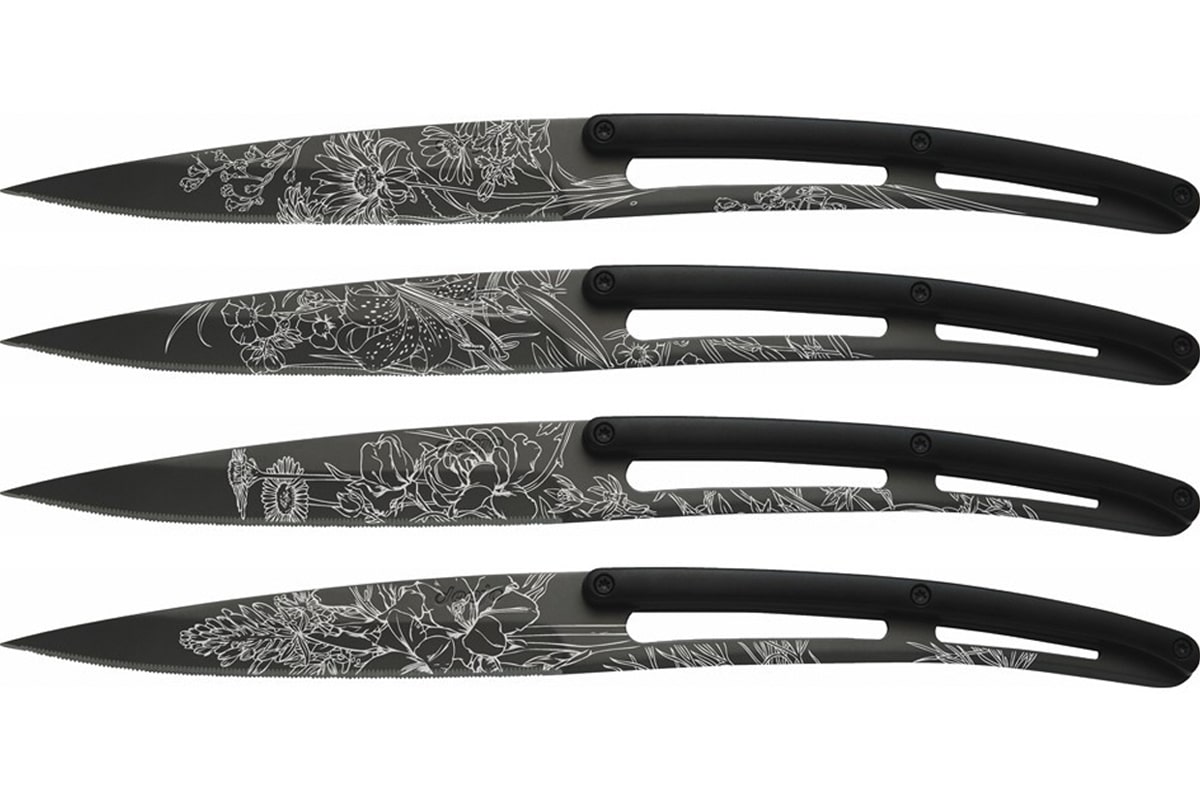 Bridging the gap between tradition and modernity, Deejo Steak Knives are genuinely one of a kind and a real treat for the eyes. Elegant yet simple, Deejo Steak Knives are the perfect addition to any kitchen. Dishwasher safe and ready to cut through anything, Deejo Steak Knives are an indispensable companion to your exceptional table, with each set including four (non-folding) table knives with a fixed micro-serrated blade crafted from 420 stainless steel.
The most decadent set on the list is the $299 olive wood handle, titanium finished bistro knives, each boasting geometric decorations highlighted by the blades anthracite grey, and an olive wood handle. The Mirror finished bistro Deejo Steak Knives, which feature a black ABS plated handle on the more affordable side. We recommend the $179 titanium finish with the black ABS plated handle for something somewhere in the middle.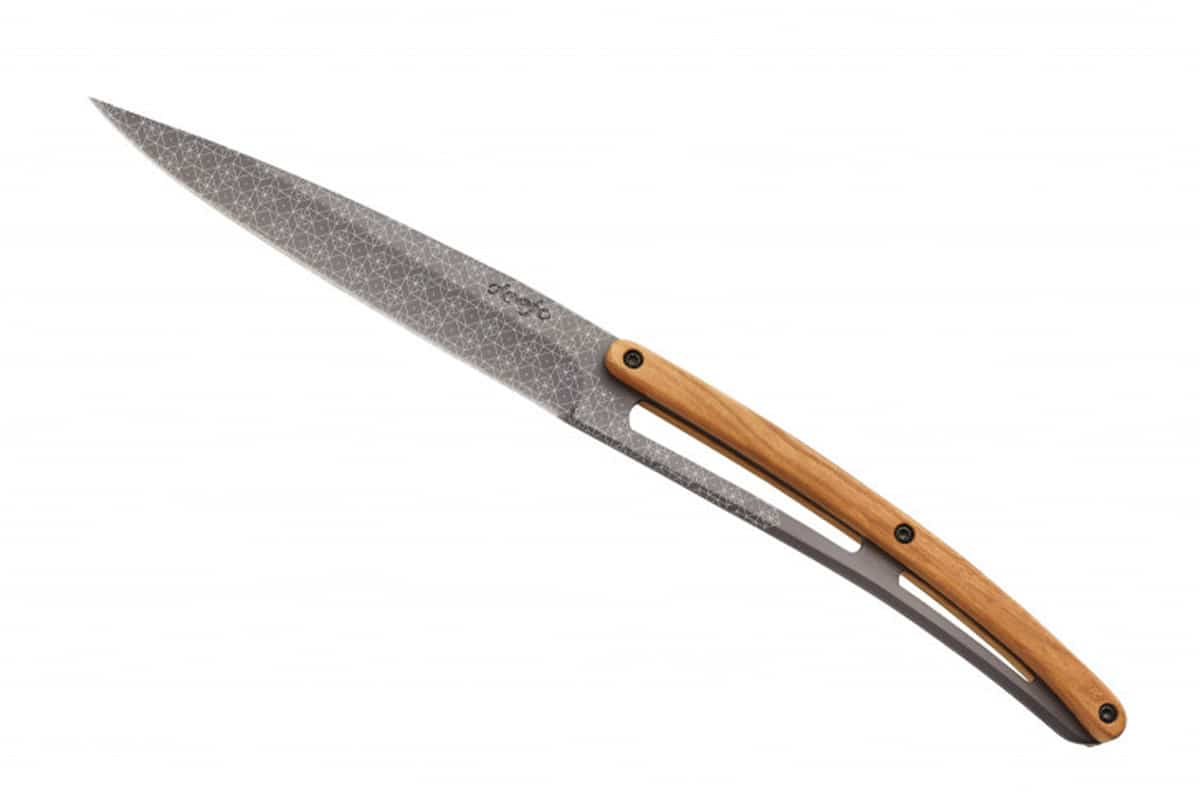 You'll Also Like:
Deejo: The Pocket Knife Design That Comes With a Tattoo
Why Every Dad Should Have This Personalised Pocket Knife
This One Pocket Knife Checks Every Box for the Gifting Season