Don't Know What to Get Dad? These Gourmet Hampers Might Be The Perfect Gift
In Partnership with Pamper Hamper Gifts
He's either the man who has everything or he's the hardest one to buy presents for; either way, he's your dad, and you've got to get him something. Celebrate the old boy for all these years of hard labour, looking after you as a child, pushing you on the swings and wiping your butt. All the superhero dads out there deserve a super-sized reward, and these Father's Day hampers are chock-full of goodies.
Coming from Pamper Hamper Gifts, these stunning gourmet hampers are "overflowing with sumptuous epicurean delights designed to tempt, tantalise and satiate the fussiest of foodies." So get ready to upgrade your vocabulary because these treats are going to set your taste buds alive like Matt Preston on Plate of Origin.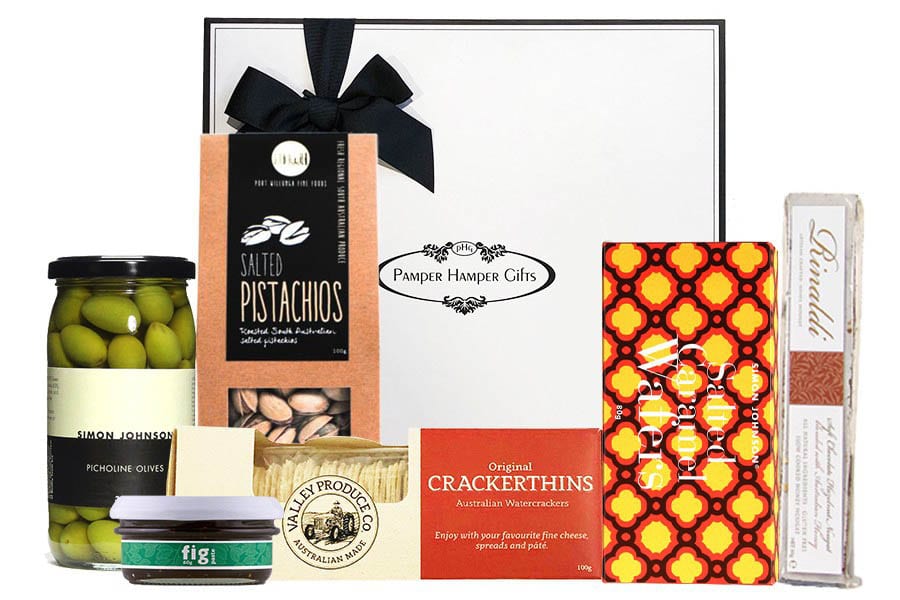 Each hamper includes a selection of luxury food items from the most exquisite gourmet brands around. Whether they be in a basket or hamper form, each collection is beautifully presented with a thoughtful message for the deserving recipient. The sophisticated palates of fabulous foodies will find plenty of epicurean delights and fine wines and beverages across all hampers. However, when it comes to refined flavours, you can't go past the Red Wine & Nibbles Hamper.
Starting with a bottle of Western Australia's own Larry Cherubino Ad Hoc 'Avant Gardening' Carbernet Malbec to settle you in for a quality afternoon feast, the hamper is loaded with goodies from all corners of the country. You'll find delicious sea salt and sesame artisan crackers from Valley Produce Co, quince and fig paste, along with a touch of organic olive oil from Mount Zero.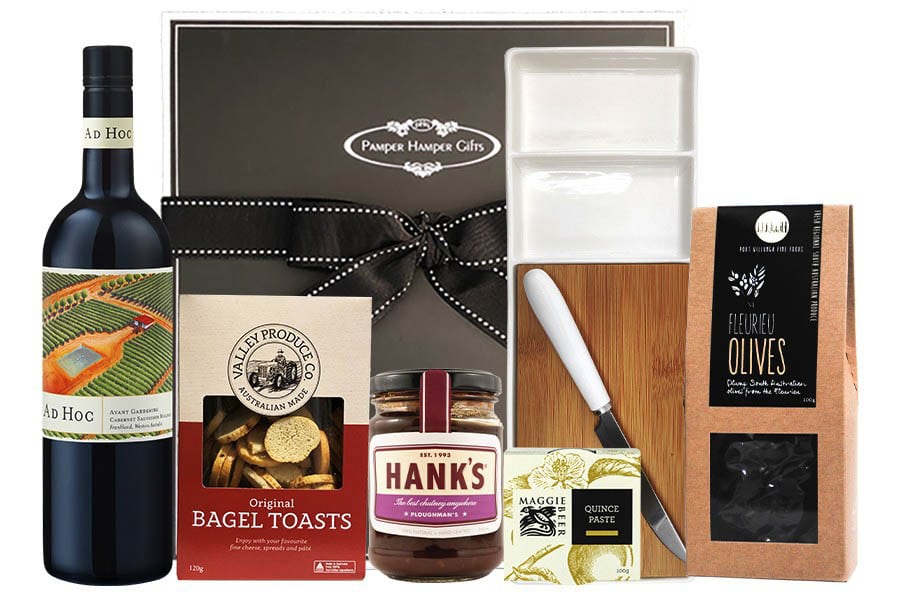 For the ultimate dad-gift, the Food & Beer Cookbook Hamper has you sorted. If your old man has a certain finesse in the kitchen that he's more than happy to show off, this assortment of drinks and delights is right up his alley. Featuring the Food & Beer cookbook from prolific author Ross Dobson, a beautifully presented jar of Lucia's Fine Foods' classic arrabbiata pasta sauce and organic linguine from Simon Johnson, dad is in for a night of fine Italian food. What's more, he can wash it all down with a bottle of Stone & Wood Pacific Ale or Mountain Goat Pale Ale.
Fancy an alcohol-free gift? Then we suggest the Gourmet Box, popular for those dads who enjoy the finer side of food. Inside you'll find decadent nibbles from irresistible olives and salted pistachios, to the finest crackers and snack mixes to enjoy this Father's Day.
Other bestsellers include the Antipasto Pleaser, Everything But The Cheese and the Ploughman's Platter. All perfectly suited for a Father's Day present he won't forget.