Doritos, Twisties and Cheetos Join Forces to Make Australia Grate Again
Choices. Sure, they're a good thing, but sometimes there are just too many, and you just can't make up your mind which choice is the one you want. For instance, let's say you're looking for a delicious, crunchy, cheesy snack. Do you reach for a bag of Doritos? What about those Twisties—that would be good, too. Ah, but then, there's that bag of Cheetos. See? Tough choices all around. Fortunately, PepsiCo has solved the dilemma, creating Mash Ups Cheese, an amalgamation of Doritos Twisties, and Cheetos in one packet.
"We're really excited that we can bring some of Australia's favorite snacks together in Mash Ups," said Alessia Taddei, PepsiCo marketing manager. "They are a really fun snack to bring to social occasions to share with friends and family." The Mash Up is available in Coles, Woolworths, IGA, Foodland, and convenience stores, and they sell for $2.99 for a 150g bag.
You'll also like:
Get Your Lunchbox Ready, Dunkaroos Are Returning in 2020
Australians Vote on Ideal Amount of Vegemite on Bread
Krispy Kreme is Launching Rick and Morty Themed Doughnuts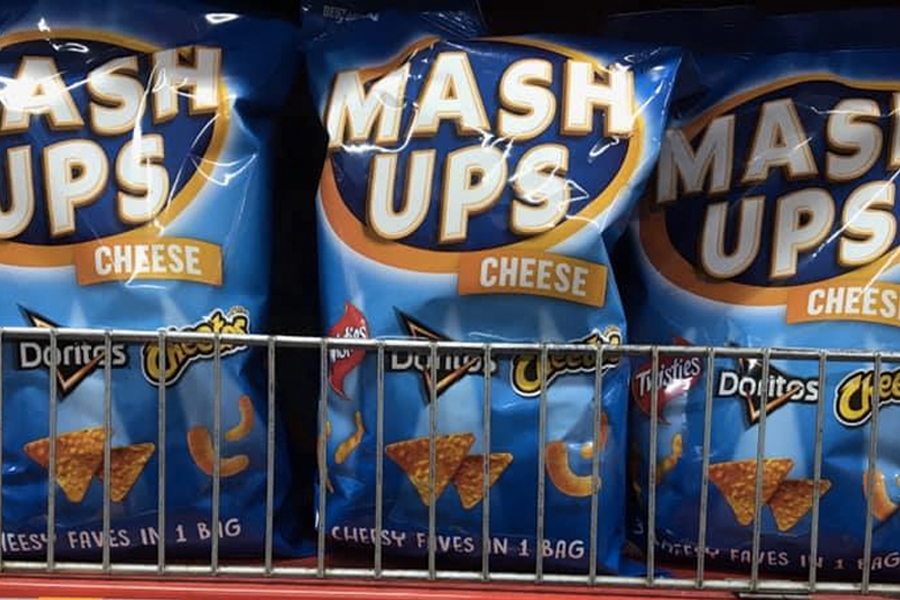 Here's the bad news—if there is such a thing when it comes to combining your favourite snacks. The snack has received a two-star health rating. But it's not like you're reaching for any of these foods because you're worried about your health. No, you want them for the flavour and the experience. That sentiment has led to some pretty positive reviews, including one Facebook user who proclaimed the Mash Up a "dream in a bag." Another poster wrote, "This is the most amazing thing ever, I need a crate of this!"
So when it's time to grab a bag for your mid-afternoon snack, or if you're putting together dishes for a gathering of friends, you can reduce your choice-making frustration by limiting your options to one snack that already combines Doritos, Twisties, and Cheetos together with the new Mash Up Cheese.
You'll also like:
Get Your Lunchbox Ready, Dunkaroos Are Returning in 2020
Australians Vote on Ideal Amount of Vegemite on Bread
Krispy Kreme is Launching Rick and Morty Themed Doughnuts