Obama's Favourite Burger Chain 'Five Guys' is Reportedly Coming to Australia
Just when you thought your greasy, Uber Eats-filled isolation diet was a thing of the past, another big name burger brand makes its presence felt. That's right; the Americans are coming. Five Guys, the US burger icon famous for big portions, shakes with crumbled applewood-smoked bacon, and being Barack Obama's favourite fast-food brand is reportedly set to hit Australia.
You'll also like:
Get Your Pub Feed at Home With KFC's Zinger Parmy Recipe
Macca's Mozzarella Sticks Are Back With Two Brand New Burgers
Krispy Kreme Snickers Doughnuts Just Dropped, So Forget Your Diet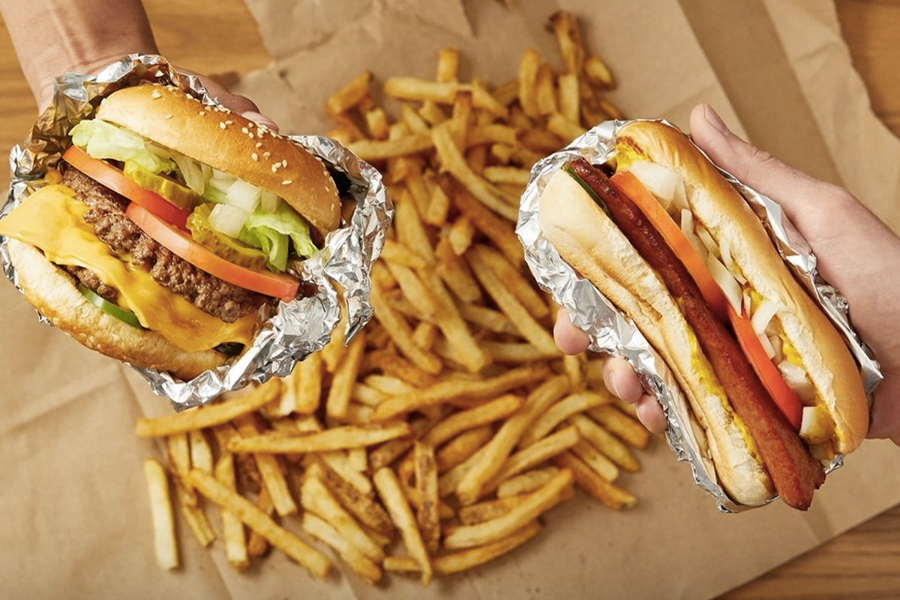 Good Food is claiming that Seagrass Boutique Hospitality – the group behind local restaurants The Meat & Wine Co, Hunter & Barrel and the new 6 Head – has picked up the local master franchise for Five Guys. The god-tier burger chain is reportedly eyeing Sydney for its first Australian restaurant, reigniting the fast-food flame that has slowly dwindled in a COVID-19 era.
Anyone who has had the esteemed pleasure of gorging themselves on Five Guys in the US or UK knows this is big news. The burger chain has been crushing it on a global stage for some time now, with rumours the brand was heading down under emerging as early as 2016. While Five Guys has yet to make an official statement regarding the Aussie growth, a spokesperson from Seagrass told Good Food the aggressive expansion was well underway. "We are looking to open our first store in early 2021," she said, before confirming that Melbourne and Brisbane would follow the successful Sydney launch.
All of a sudden things don't seem so bad.
You'll also like:
Get Your Pub Feed at Home With KFC's Zinger Parmy Recipe
Macca's Mozzarella Sticks Are Back With Two Brand New Burgers
Krispy Kreme Snickers Doughnuts Just Dropped, So Forget Your Diet