No matter which of the three Rockpool Bar & Grill locations you've chosen for dining, from Sydney, Melbourne or Perth, it's guaranteed to be a fantastic experience.
We've partnered with the award-winning Sydney establishment to learn how the seafood is prepared and to explore the wines that pair with the premium dinner menu. We also chatted with Head Chef Corey Costelloe and Sommelier Yuki Hirose to see what sets Rockpool apart from the competition. To see how Rockpool handles its steak, check out our guide titled What's in Rockpool Bar & Grill's $120k Dry Ageing Cabinet?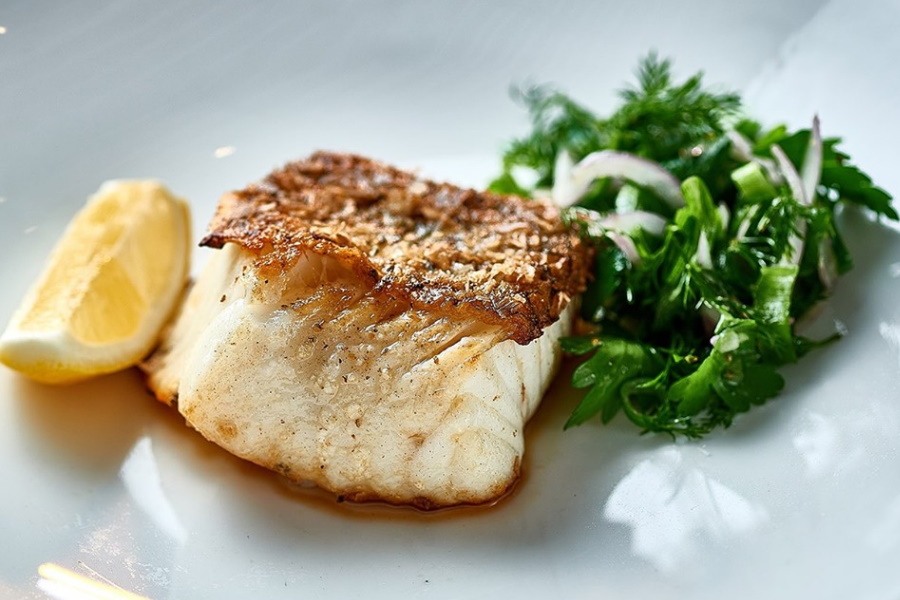 Sourcing Seafood
When it comes to fresh seafood, Rockpool Bar & Grill goes directly to the source, and surprisingly, it's these fishermen who dictate what's available on the menu season-to-season.
"We speak with the fishermen a few times a week, and they let us know what the moon and tides are doing," said Corey. "Along with the wind direction and the general state of the weather, all of these things affect the catch."
Rockpool works closely with several fishers from around Australia. Swordfish and Tuna are sourced from Mooloolaba on the Sunshine Coast. Prawns come from South Australia's Spencer Gulf, while Rock Flathead, Southern Calamari and King George Whiting are sourced from the South Coast.
"There are only a handful of other restaurants that source the absolute best seafood direct from the fisherman, and this is what makes our menu and what we do so special."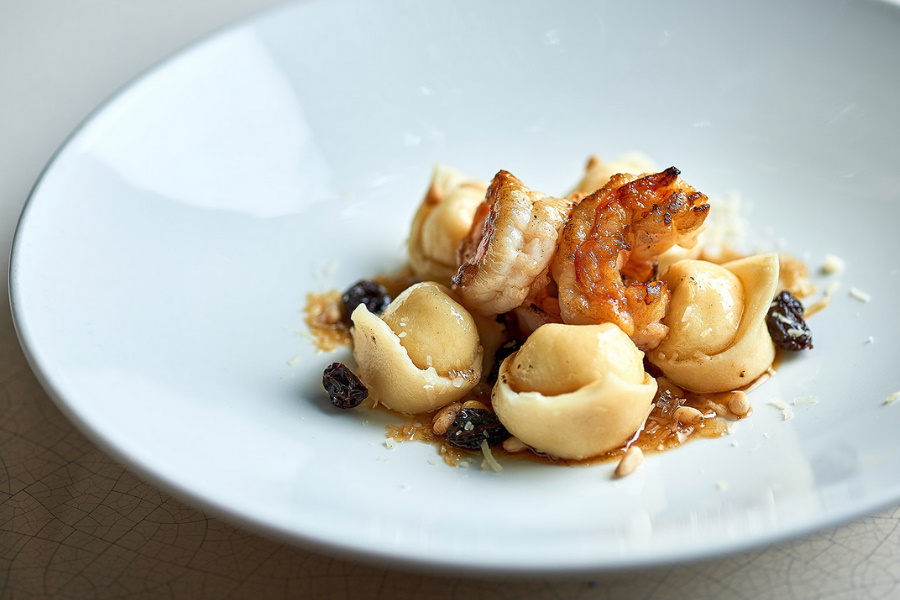 Why Cooking with Charcoal is Key
Cooking meat over charcoal is a millennia-old technique that's still favoured today. Thanks to innovations brought forward by the charcoal oven, this popular style has made its way into kitchens, particularly those belonging to high-end restaurants.
Charcoal can imbue new and often smoky flavours into meat and seafood while retaining those essential mouth-watering juices. Cooking fish in a charcoal oven is Corey's preferred method and the Rockpool way.
"We roast our fish in a charcoal oven at 450c degrees. So a piece of our Coral Trout or King George Whiting receives this treatment, and they are the dishes I recommend when guests are selecting seafood."
Rockpool also maintains a cold chain environment, meaning the fishers, couriers, restaurant and everyone in between preserves the temperature-controlled supply chain ensuring seafood is always fresh and in pristine condition.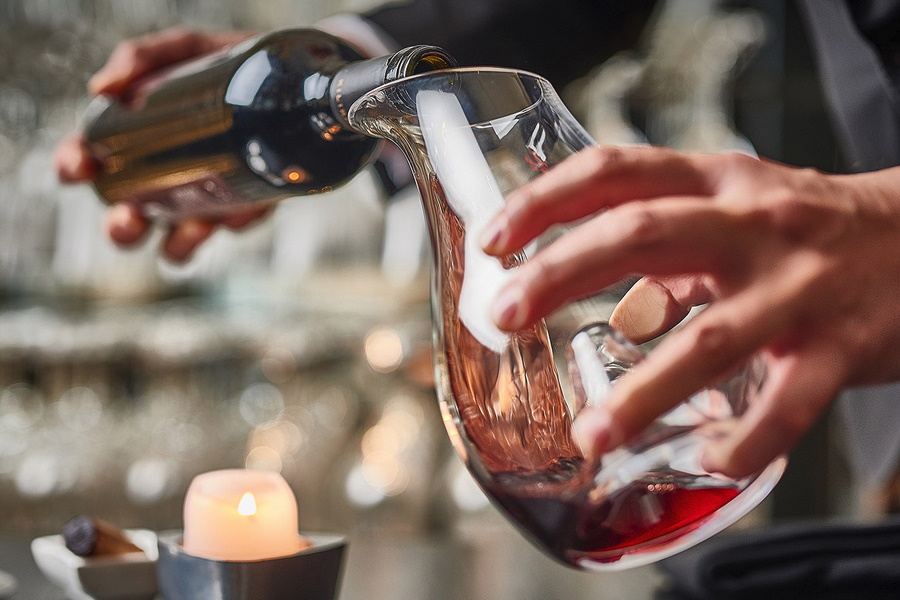 Pairing Seafood with Wine
When dining at Rockpool Bar & Grill Sydney, Sommelier Yuki Hirose will recommend which wines pair perfectly with the seasonal menu. While Australia produces an abundance of world-class wine, Yuki prefers matching seafood with a selection of European wines.
"White wines from the north-west of Spain – Galicia, pair particularly well with seafood," he said.
"The region is also known as 'Green Spain,' and the locals traditionally match seafood with wines produced from the Albarino grape. They are refreshing and zesty wines, with hints of salinity in the end. They are my preferred seafood pairing varietals."
There are a few general rules to consider when pairing seafood and wine. The main rule is to avoid the more full-bodied reds like Shiraz unless pairing with a hearty seafood-based stew or dish with similar weight. White wines are more suited to light and fresh flavours.
Light and aromatic wines like Sauvignon Blanc and Riesling go down a treat alongside Rockpool delicacies like Freshly shucked Oysters with Mignonette Sauce. Medium-weight wines like Pinot Grigio and Vermentino are well suited to char-grilled fish like King George Whiting and Coral Trout. Fuller-bodied and richer whites like Chardonnay and Verdelho are ideal alongside the 1.3kg Eastern Rock Lobster that's served with Herb Butter.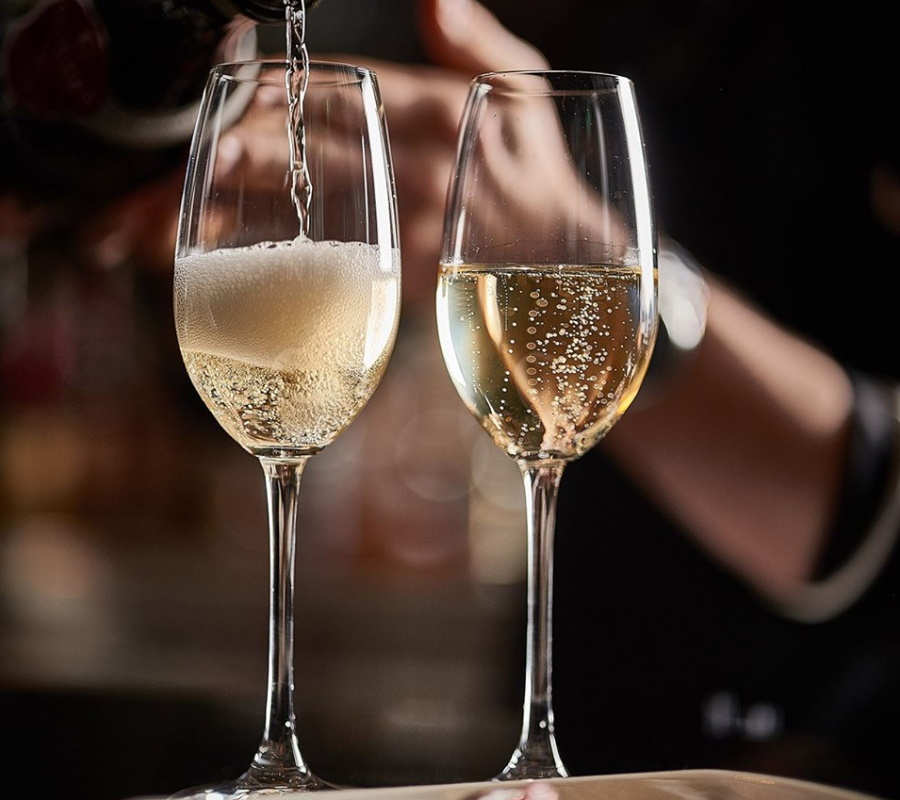 What's in the Rockpool Cellar?
As one would expect from a premium restaurant like Rockpool, the wine list is exquisite. Rockpool Bar & Grill Sydney offers a selection of over 3000 wines, which must become daunting for Yuki Hirose and the team. Yuki is an Advanced-level Sommelier, meaning Yuki took his extensive service skills and knowledge and applied them to a rigorous examination, passed and is recognised as the advanced-level authority on all things wine.
Yuki revealed two of the most valuable wines in the cellar, for guests who really want to indulge:
First up is the incredibly rare 1962 Penfolds Bin 60A, Cabernet Sauvignon. "This wine has been produced only twice in the winemaker's long, celebrated history: 1962 and 2004. This special Cabernet is from a blend of the best sites in South Australia. Bin 60A is on our wine list for a modest $8,000."
The 1995 Biondi-Santi Tenuta Greppo Reserva is also super rare. The Italian wine was made by Franco Biondi-Santi, who passed away several years ago. "Tuscan Sangiovese would not be the same without him. Only selected years can have the name of Reserva. Combine these factors with its limited availability in Australia, and you will start to see why it's priced at $3,500 a bottle."