IKEA is Finally Releasing Meatless Meatballs
Plant-based Swedish meatballs are hitting IKEA Australia in October, and to celebrate, 350 lucky customers will be the very first in the country to taste a plant-based version of the classic meatball at one of seven Sustainable Dining events in September.
The wait is finally over for vegetarians the nation over, as well as those still lost inside IKEA. After years of anticipation, Australians will get their hands on some delicious plant balls. These plant-based alternatives look the exact same, and better yet, tastes just as good as the original meat version.
You'll also like:
IKEA Branded Clothing, Minus The Flat Packs
IKEA Just Released Its Iconic Swedish Meatballs Recipe
IKEA Packs Up Your Furniture for More Space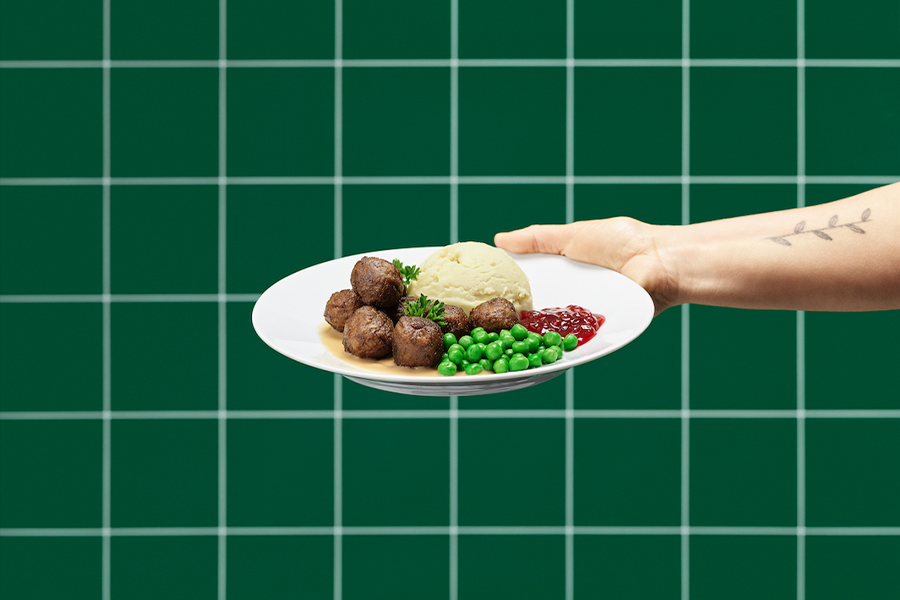 Coming off the back of the $1 IKEA veggie hot dog, your favourite Swedish homewares company has again challenged itself to develop a delicious veggie version of their iconic meatballs. Made with yellow pea protein, oats, potatoes, onion and apple, the new plant ball – a plant-based meat substitute – comes with a climate footprint of only four per cent of the classic IKEA meatball. Yup, even the food contributes to an ambitious goal of becoming climate positive by 2030.
With IKEA selling more than a billion meatballs every year, according to Sharla Halvorson, Health & Sustainability Manager for the IKEA food business globally, the company could reduce their climate footprint in the US by eight per cent if just 20 per cent of customers chose the plant ball instead.
"Imagine if we could get some of our many meatball lovers to choose the plant ball instead. If we were to convert about 20 per cent of our meatball sales to plant balls that would mean around eight per cent reduction of our climate footprint for the food business at IKEA."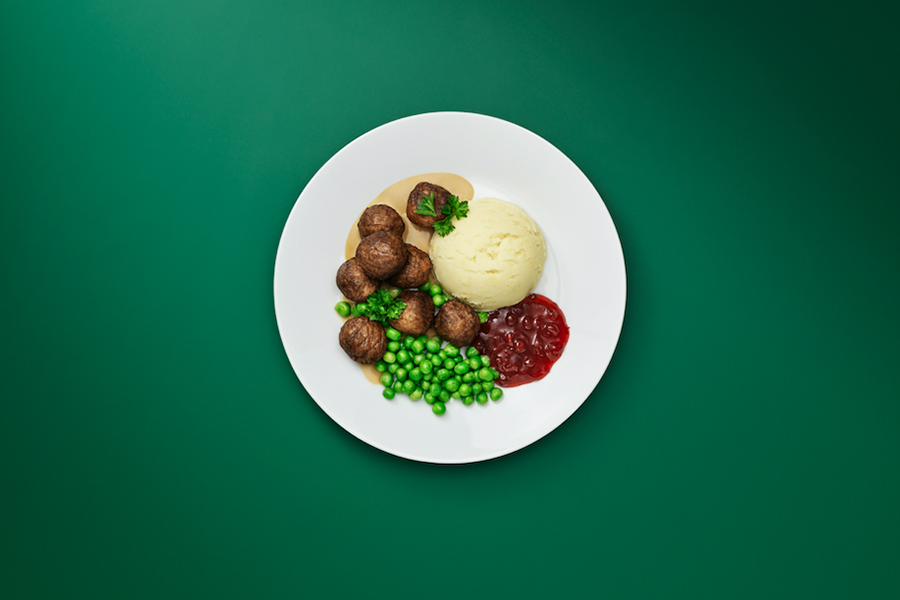 Before they arrive at IKEA Australia bistro stores on 6 October 2020, 350 lucky Australian diners will be "transported into a world where botanist meets elevated dining" indulging them in a 3-course menu. Well-known IKEA Food options will be transformed and showcased as part of a never-before-seen menu.
To take part in the 'Sustainable Dining' experience, you must first be an IKEA Family member. Then simply purchase your tickets – $25 per person – through the event email sent to your account. The 'Sustainable Dining: A menu better for you and the planet' events will be hosted at all IKEA Australia stores excluding IKEA Richmond, Springvale and Adelaide.
The addition of plant-based meatballs is the latest challenge for the IKEA Food brand. By creating a more sustainable plant ball alternative of the much-loved classic meatball, the company is able to offer its delicious items to even more people around the world.
"We're excited to be able to soon start offering a more sustainable option of our original meatball without compromising on the classic IKEA meatball experience. Through the exclusive sustainable dining experiences, we're able to provide the very first taste of the plant ball to Australians, as well as showcasing other sustainable food options in our menu in a way that's never been done before," said IKEA spokesperson Bijanka Zubonja.
The plant balls will be served with mash potatoes, lingonberries, and cream sauce, exactly the same as the original meat version, and at the same affordable price. take-home pack of frozen plant balls from the Swedish Food Market will also be available.
Mark it in your diary, plant-based Swedish meatballs are coming 6 October.
You'll also like:
IKEA Branded Clothing, Minus The Flat Packs
IKEA Just Released Its Iconic Swedish Meatballs Recipe
IKEA Packs Up Your Furniture for More Space