Indulge in Fast-Food Fine Dining with this Big Mac-Inspired Risotto
Just when you thought the age of the Big Mac copy cat burger was coming to an end thanks to Hungry Jack's and its knock off Big Jack, along comes a spider in the form of a McDonald's inspired risotto, available now at of one Sydney's great beachside locations. Can you guess what the ingredients are?
The team at Estate, the restaurant under the Crowne Plaza Hotel at Coogee, are really switching things up with the burger following its opening back in March. Chef Matthew Butcher is recreating the dish made famous by Ryan Clift at Singapore's Tippling Club. Featured in the Good Food Guide, this Big Mac-inspired risotto will set you back $26 for the culinary privilege.
You'll also like:
McDonald's is Actually Suing Hungry Jack's for the 'Big Jack'
Primo Has Made Microwave Bacon Great Again
Start Your Day Right with Dunkin' Donuts Cereal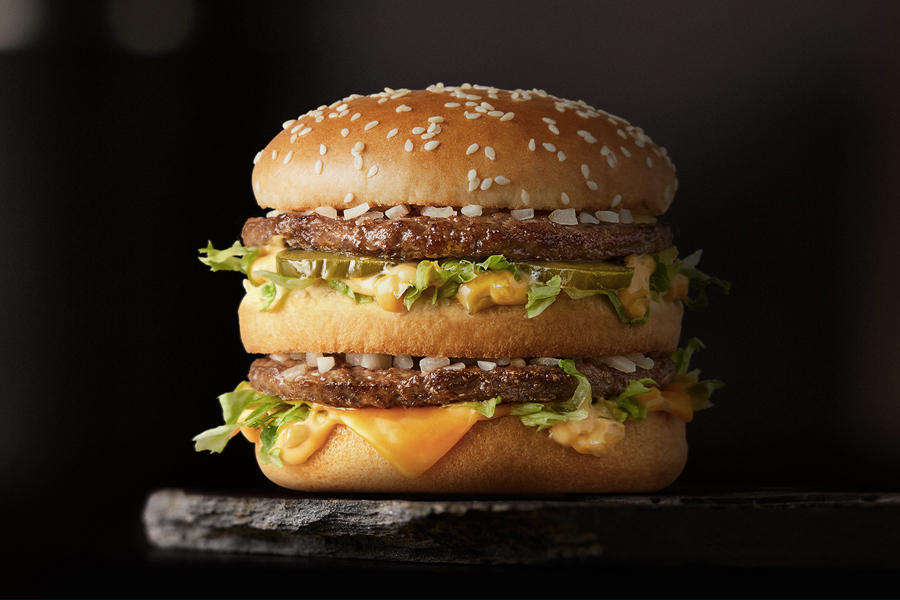 For two-months, patrons will be able to taste the combination of risotto, topped with house-made cheese, fermented cucumbers, dill and sesame seeds at Estate. We just hope there's a special sauce to go along with it, otherwise, what's the point?
Well, Clift has informed the wonderful people over at Good Food that the "base tastes exactly like you're eating a Big Mac". Explaining their successful recreation of the original Big Mac sauce recipe was actually a fluke. "The base tastes exactly like you're eating a Big Mac and this comes from the secret sauce recipe that we use that we actually fluked making from the original Big Mac sauce recipe."
The risotto is then topped with wagyu beef and then a homemade cheese. Lettuce is stirred through the risotto, which provides crunch, and it's topped with fermented cucumbers, dill and sesame seeds. Definitely not as catchy as the original jingle, but I'm sure it tastes just as good, if not a little different.
Receiving the blessing from working alongside Clift at the Tipping Club as well as Vue de Monde, Butcher looks to the creator of this tribute to the Golden Arches as a mentor. Now keen as ever to recreate American classics in the kitchen, Estate is also serving up dishes like lobster mac and cheese, cobbs salad and pumpkin pie to finish. God bless!
You'll also like:
McDonald's is Actually Suing Hungry Jack's for the 'Big Jack'
Primo Has Made Microwave Bacon Great Again
Start Your Day Right with Dunkin' Donuts Cereal