Krispy Kreme's Biscoff Cheesecake Doughnuts Are Here
The last time we mentioned Krispy Kreme, we said they were teaming up with OREO to destroy your diet. Well, now they're here to finish the job with their most epic collaboration yet. Following Snickers, Maltesers, Golden Gaytime, Reese's Pieces, and even Rick and Morty themed doughnuts, Krispy Kreme is back with a little bit of help from the Belgian spread with limited-edition Lotus Biscoff Krispy Kreme doughnuts that are "irresistibly tasty."
You'll Also Like:
Krispy Kreme Snickers Doughnuts Just Dropped, So Forget Your Diet
KFC Brings Back its 'Most Requested' Burger Ever
Pizza Hut is Now Delivering Beer, So You Never Have to Leave the House Again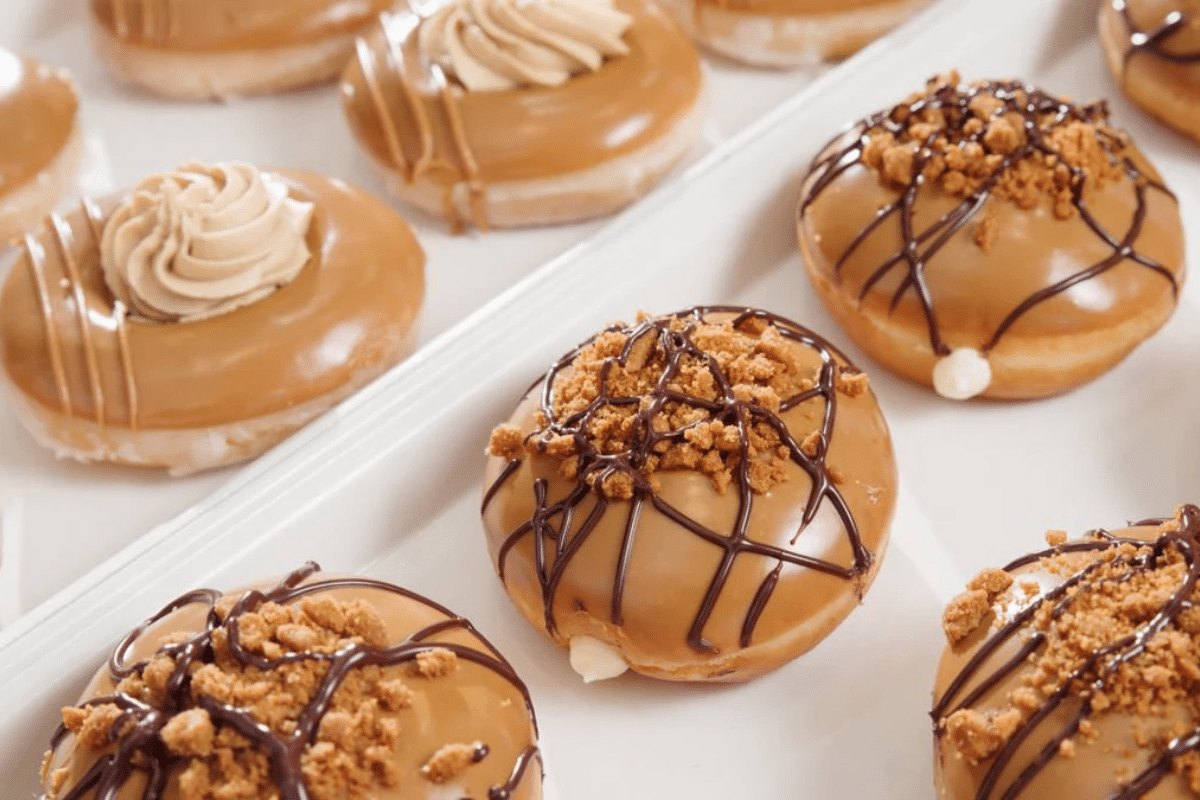 These freshly baked limited edition Krispy Kreme Lotus Biscoff doughnuts will be available in-store at 7-Eleven nationally, as well as through 7-Eleven delivery, online Krispy Kreme delivery, click and collect, UberEATS and Menulog. The collaboration allows hungry doughnut lovers to chow down on the Lotus Biscoff Ring and the godlike Lotus Biscoff Cheesecake. 
Starting with the iconic Krispy Kreme Original Glazed doughnut, the Lotus Biscoff Ring is then smothered in Lotus Biscoff spread before being hand drizzled with a swirl of Lotus Biscoff Crème. The Lotus Biscoff Cheesecake takes things even further with the Signature shell dipped in Lotus Biscoff spread before being filled to the brim with cream cheese frosting. Complete with Lotus Biscoff crumb and chocolate ganache drizzle, it begs the question, is there ever too much of a good thing? Hopefully not.
Seeing how beloved Lotus Biscoff was worldwide, Olivia Sutherland, Marketing Director at Krispy Kreme Australia, "had to give Aussies the chance to taste the two iconic flavours brought together in one delicious doughnut! We love coming up with new flavours for our fans and know they'll love this irresistibly tasty new addition.
What began as just a biscuit, says marketing manager for Lotus Biscoff, Anthony Fotoulis, has now turned into a thrilling partnership that will offer the "iconic caramelised biscuit spread" to even more customers.
If you haven't rushed off already to buy yourself a doughnut, then now is the time to do it. Quit reading this article and bite down into either the Lotus Biscoff Ring or the Lotus Biscoff Cheesecake and experiencing the deliciousness of a Krispy Kreme Biscoff doughnut.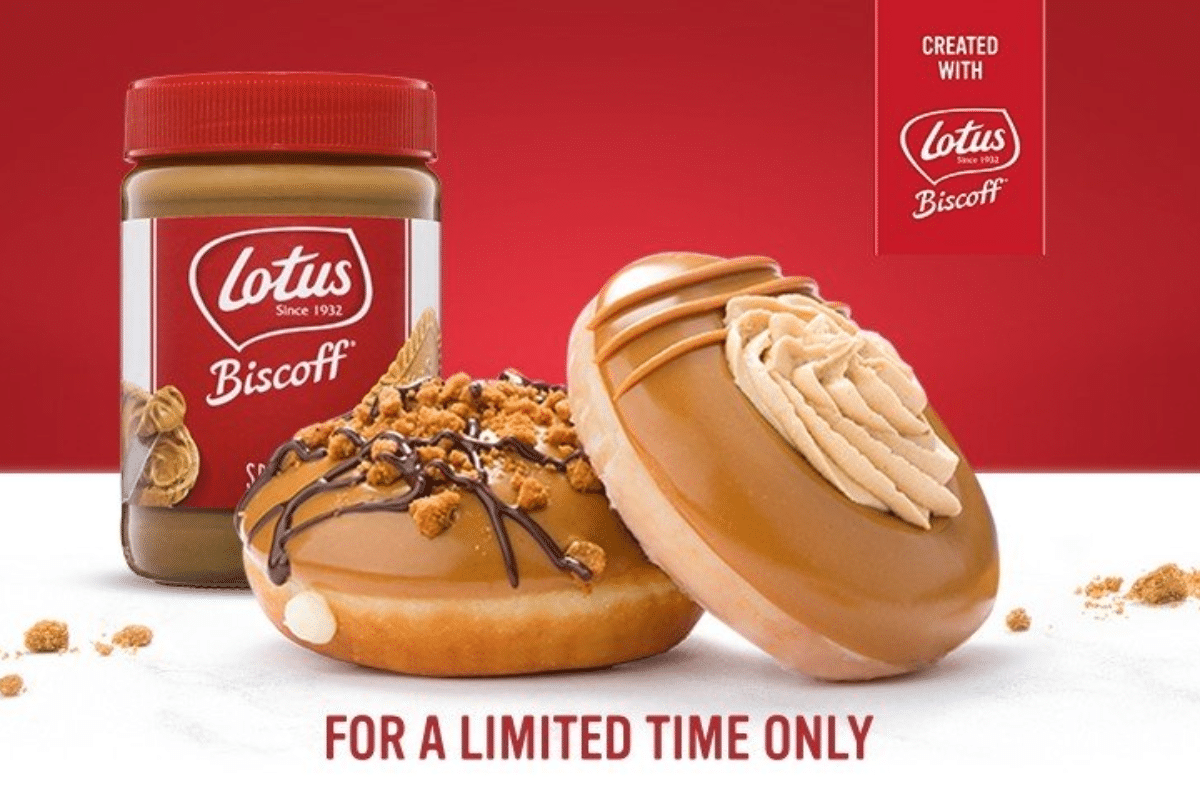 You'll Also Like:
Krispy Kreme Snickers Doughnuts Just Dropped, So Forget Your Diet
KFC Brings Back its 'Most Requested' Burger Ever
Pizza Hut is Now Delivering Beer, So You Never Have to Leave the House Again