OREO Krispy Kreme Doughnuts are Here To Destroy Your Diet
It's over, we're calling it now. The pre-Summer shred has ended before it even really began, thanks to our good friends over at Krispy Kreme Australia. The team has just dropped a a delicious OREO collaboration that not only brings some added cookie crunch to the iconic dessert, but also destroys any hopes of seeing your abs this year. We, for one, aren't complaining.
You'll also like:
Sokyo Restaurant Review: A Highlight of Sydney's Best Japanese
Start Your Day Right with Dunkin' Donuts Cereal
Krispy Kreme Snickers Doughnuts Just Dropped, So Forget Your Diet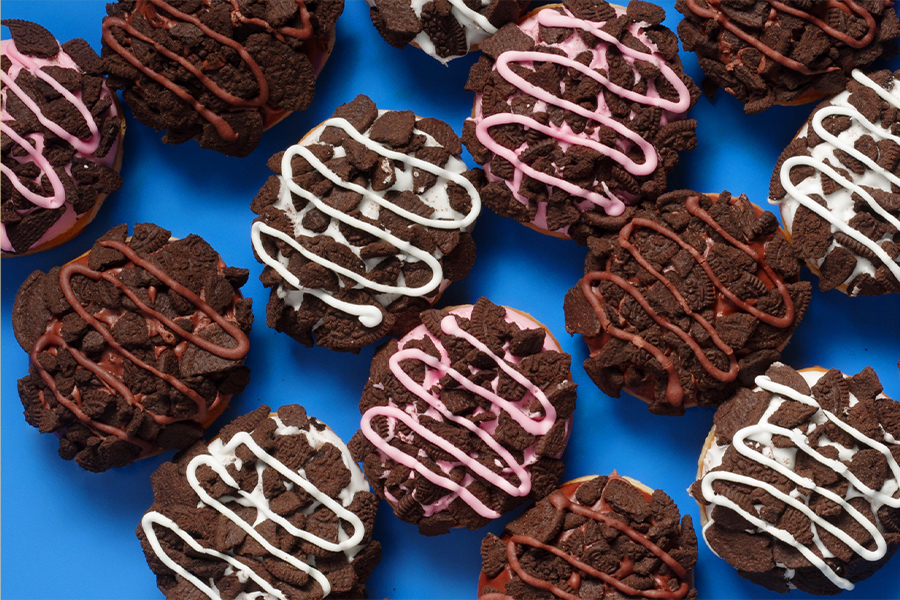 The Krispy Kreme Oreo collaboration sees not one, but three new doughnuts added to the mix. Among them, a Krispy Kreme OREO original, OREO Chocolate and OREO Strawberry, helping you hit the proverbial Neapolitan of decadent goodies. Even better, 7-Eleven is on board to make sure the OREO Original doughnut is available in over 700 of its stores around the country.
If the premise of an OREO Krispy Kreme wasn't enough to have you sold, perhaps the gooey inside might. Each of the three Krispy Kreme doughnuts come packed with a cream filling and topped with with OREO cookie pieces, with the OREO Original scoring bits of OREO layered in the filling for that extra crunch. The original takes the popular flavours of vanilla and chocolate cookies and crème, which Krispy Kreme's food technologist, Tasha Kaur says is one of Australia's most popular Krispy Kreme flavour combos, second only to the OG Original Glazed.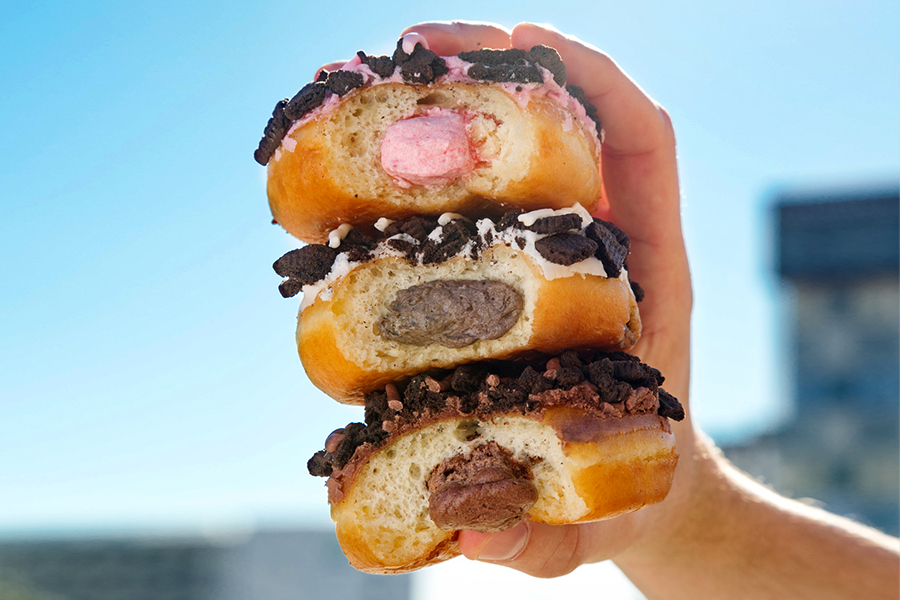 "We wanted to make everyone's favourite flavour combo bigger and better, and with OREO ® we were able to play around with the additions of chocolate and strawberry," she said. "The doughnuts are light and fluffy, filled with a light as air cream, and then covered in the OREO cookie pieces that gives it extra indulgence, setting it apart from any other doughnuts in the Krispy Kreme range. We all know and love OREO cookies, which is why we are so excited to give Aussies the chance to try them out in a new and unique way."
If you are keen to get your hands on the new Krispy Kreme OREO doughnuts, you are in luck. The limited-edition doughnuts are available at select Krispy Kreme stores instore, online, via Click and Collect and through UberEATS or Menulog, from Saturday 19 September.
---
Featured Video from Man of Many
---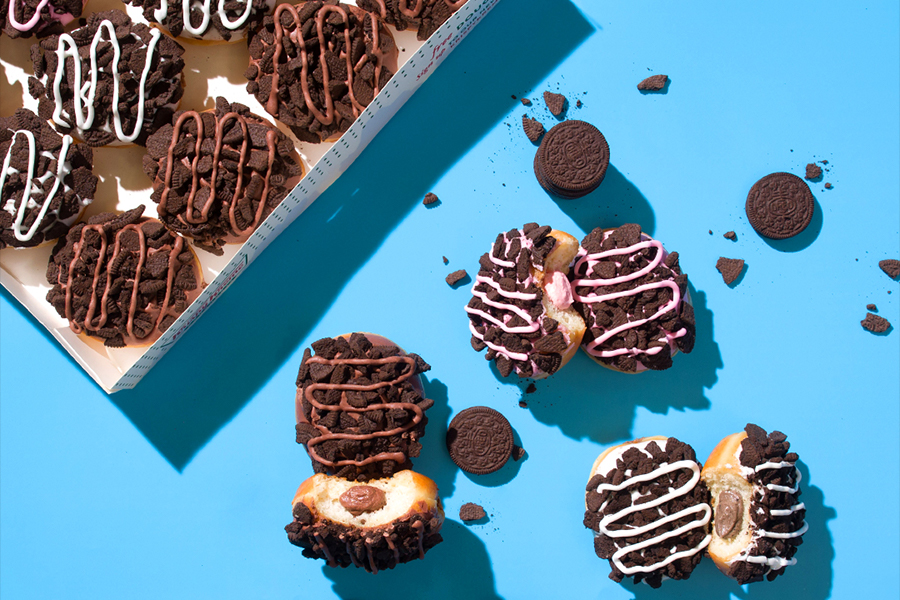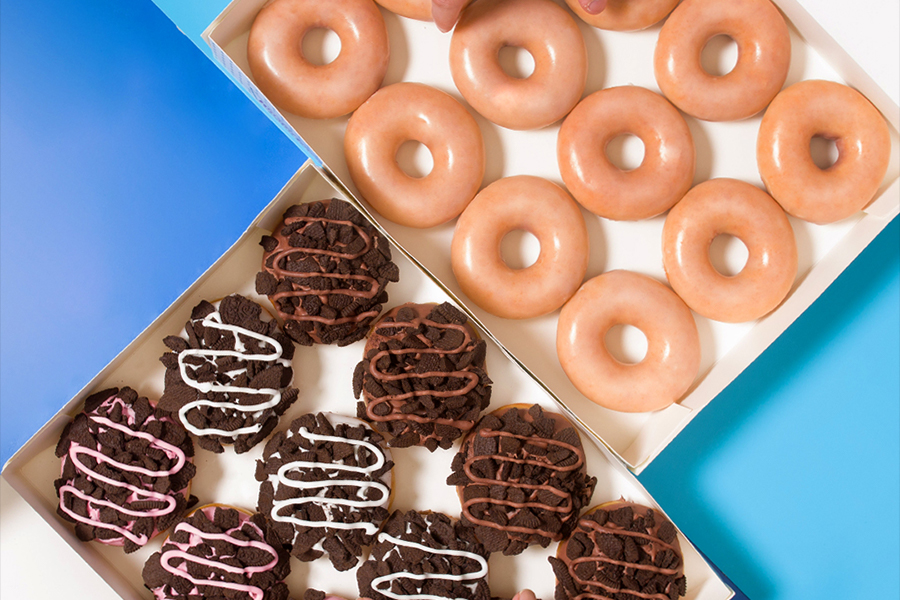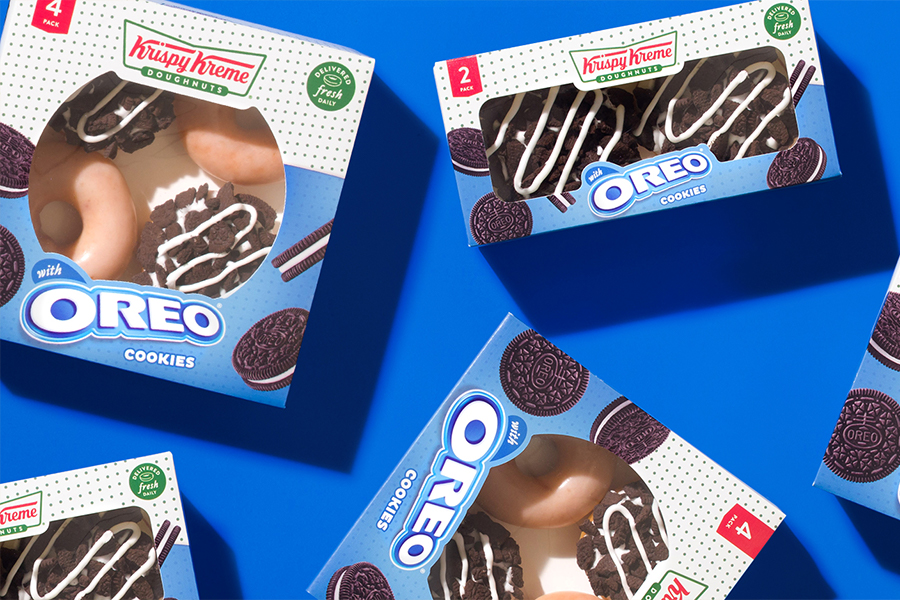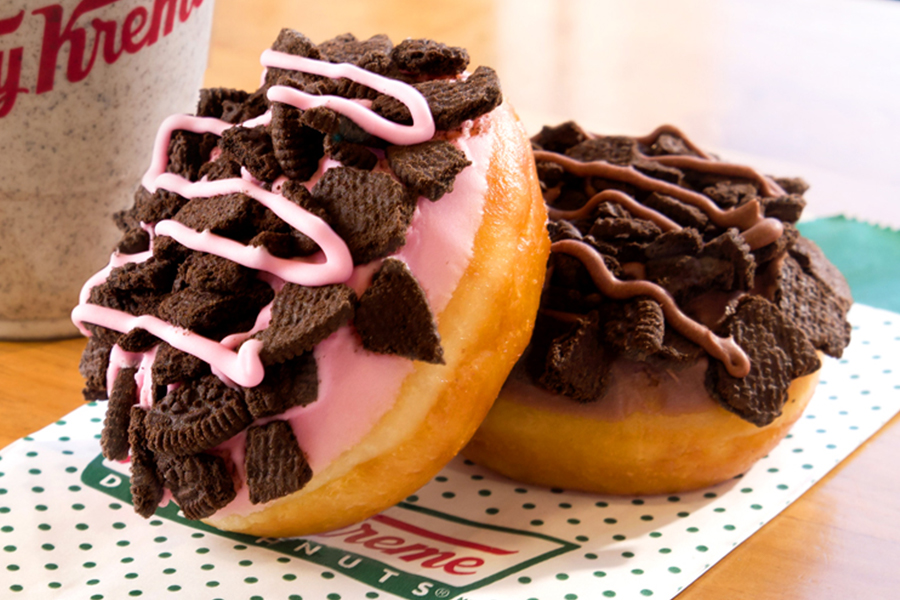 You'll also like:
19 Best Healthy Restaurants in Melbourne
Start Your Day Right with Dunkin' Donuts Cereal
Krispy Kreme Snickers Doughnuts Just Dropped, So Forget Your Diet
---
Featured Video from Man of Many