Krispy Kreme Snickers Doughnuts Just Dropped, So Forget Your Diet
That's right, big dog. Krispy Kreme has partnered with candy-bar icon Snickers for not one, but two gooey, chocolatey, crunchy treats. The two limited-editions bring the confectionery favourites together in a marriage of gelatinous gluttony and peanut exploration that seems obvious in retrospect.
You'll also like:
Maxibon has Partnered With Dare for an Iconic Ice Cream/Iced Coffee Collaboration
Krispy Kreme Drops Maltesers Doughnut Collaboration
Krispy Kreme is Launching Rick and Morty Themed Doughnuts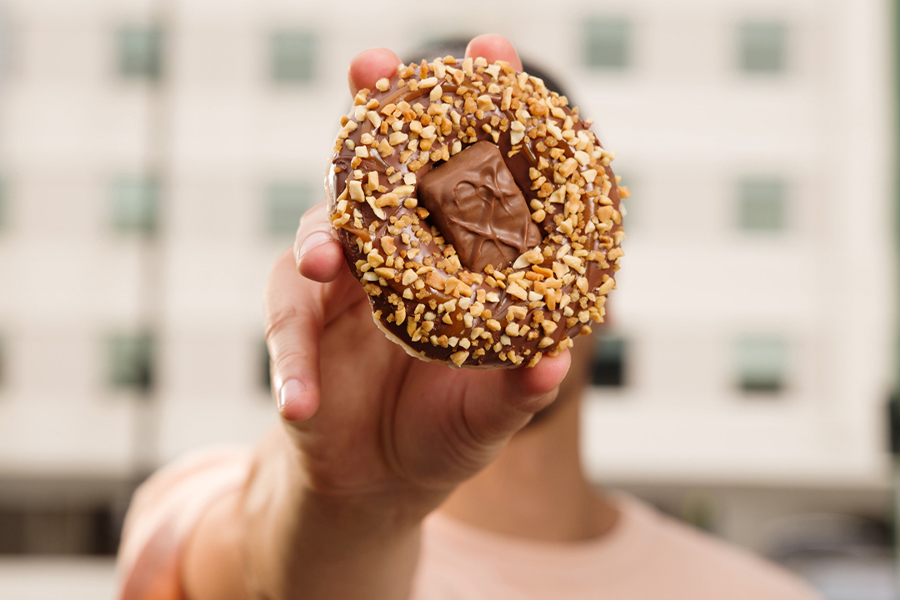 For fans of an added crunch, the Snickers Ring Doughnut has a peanut and nougat finished Original Glazed doughnut that's dipped in chocolate ganache. Even better, it's loaded with a Snickers fun-size bar, so you get the best of both worlds with every bite. On the other hand, the Snickers Inspired Filled Doughnut replicates that sweet, gooey Snickers filling in doughnut form, which Krispy Kreme food technologist, Tasha Kaur says was harder than it sounds.
"From the gooey caramel, to the roasted peanuts, we worked together with Snickers to make a unique creation with the most well-loved flavours and ingredients from each iconic recipe. We're incredibly excited to put it to the ultimate taste-test with our Aussie fans" she said.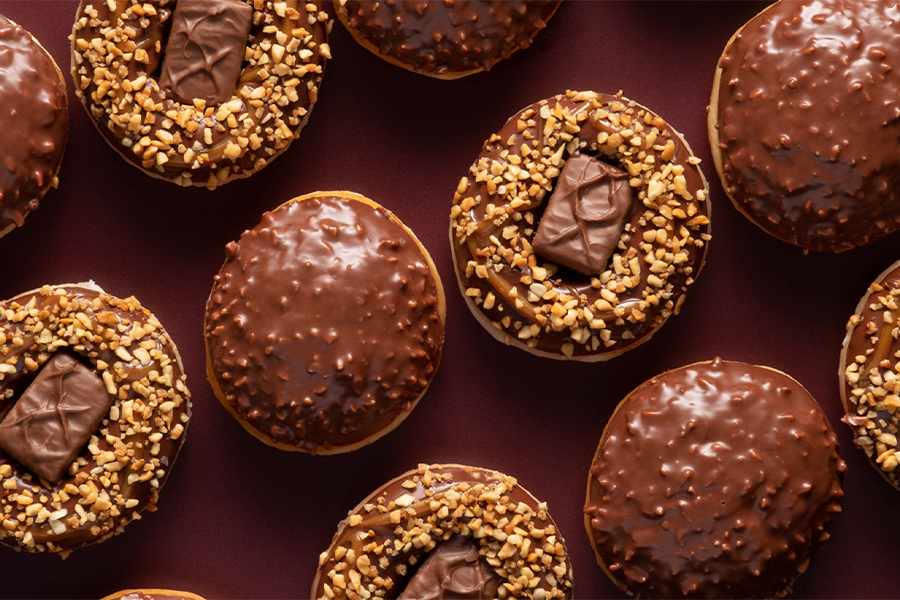 The two new additions are set to drop in select Krispy Kreme Australia stores from Tuesday 2 June and 7-Eleven stories from Saturday 30 May. Better still, the limited-edition Krispy Kreme Snickers doughnuts will also be available through UberEats in some NSW, QLD, VIC and WA stores and via Click & Collect from 7-Eleven. You can pick them up for $3.75 each or $27.95 for a dozen.
Go ahead and treat yourself, it's winter anyway.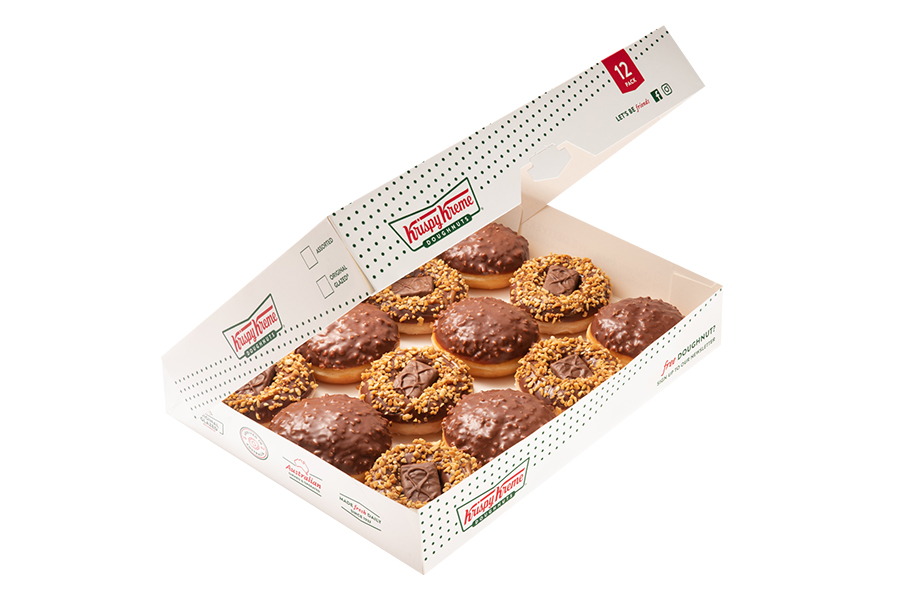 You'll also like:
Maxibon has Partnered With Dare for an Iconic Ice Cream/Iced Coffee Collaboration
Krispy Kreme Drops Maltesers Doughnut Collaboration
Krispy Kreme is Launching Rick and Morty Themed Doughnuts