Maccas McVeggie Burger is Not Quite Vegetarian
The wait for a meat-free alternative to the Quarter Pounder is finally over, as McDonalds Australia rolls out McVeggie burgers. There are two burgers in the new meat-free category: the McVeggie and McVeggie Deluxe. Both are now a permanent staple of Maccas' menu available daily after 10:30 am at participating restaurants.
The McVeggie is said to feature a delicious, crunchy potato, cheese and veggie patty, fresh lettuce, sauce and McDonald's controversial pickles. The McVeggie Deluxe adds jack cheese and tomato to the mix.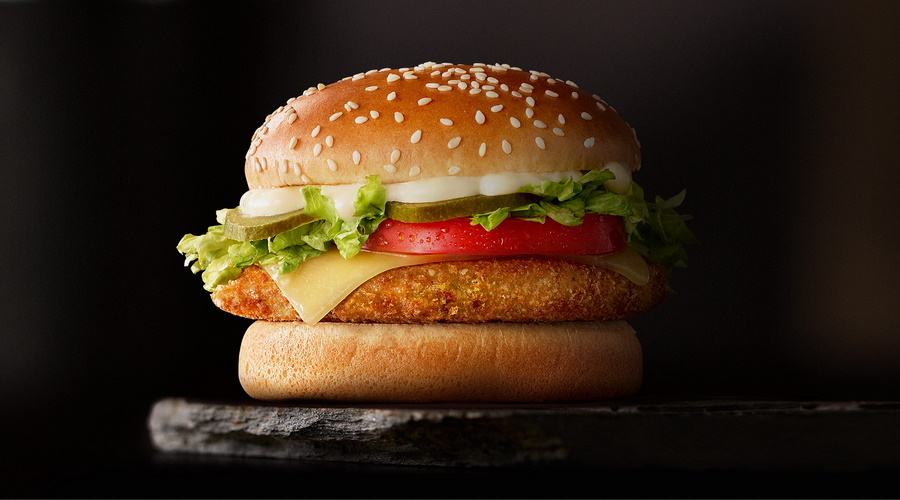 The introduction of the new burgers will have many fast-food fans excited for their first taste of a vegetarian option at Maccas. The only problem is the McVeggie is not quite vegetarian. The fine print states that "while the vegetable patty is vegetarian, it is fried using the same equipment as the tempura coated McChicken patty, so may not be suitable for all vegetarians."
Yeah, so the meat-free burger is cooked on the same fryer as meat. This titbit may not bother some, but is likely to infuriate others. As the burgers become permanent menu items, it will be interesting to see if McDonalds will undertake the costly endeavour to provide the new burger with its own grill. Maybe if the burger becomes popular.
The McVeggie and McVeggie deluxe burgers are available now. In other Maccas news, the fast-food giant revealed that 5% of all Aussies have worked in one of its restaurants. Interesting fact, yeah?
General FAQ
What is in a McVeggie burger?
The McVeggie patty is made up of mixed vegetables including potato, vorn. peas, carrots and onion. The patty comes in a bun topped with cheese, lettuce, mayonnaise and Macca's pickles.
---
Featured Video from Man of Many
---
Is the McVeggie Patty vegan?
While the patty itself is made up of vegetables, it is fried using the same equipment as the McChicken burger. The McVeggie burger also comes with cheese and mayonnaise, which are not vegan.
---
Featured Video from Man of Many