Macca's Mozzarella Sticks Are Back With Two Brand New Burgers
Late last year, McDonald's released a cheesy addition to its menu and now, the greasy gluttony is back. The fast-food icon has just announced the return of Mozzarella Sticks, along with, not one, but two new cheese-laden burgers.
You'll also like:
Krispy Kreme Snickers Doughnuts Just Dropped, So Forget Your Diet
Isolated Chef Creates KFC Zinger Nasi Goreng Recipe
'How to Make McNuggets at Home' TikTok Video Goes Viral with 30 Million Views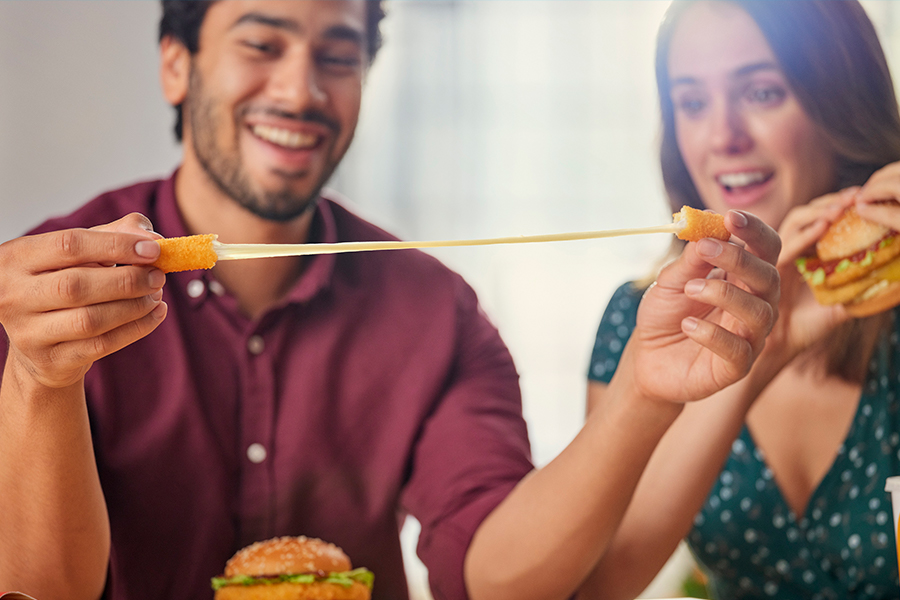 The new Cheesy Beef Burger and Cheesy Chicken Burger are available from today across McDonald's restaurants all over Australia. Featuring a gooey cheese patty, teamed with either a 100 per cent Aussie beef or 100 per cent Aussie chicken patty, tomato chilli jam and crisp lettuce, all on McDonald's classic sesame seed bun, we're pretty sure this one will be a hit.
"We know there are a lot of cheese fans out there, and the newest burgers on our menu are a cheesy twist on some of our customers' Macca's favourites. Our cheese patty is the perfect combination of melty cheeses including parmesan, cheddar and mozzarella, made from 100% Australian milk," Jo Feeney, marketing director at McDonald's Australia said. "Our Mozzarella Sticks were a huge hit last year, so we had to bring them back as part of the Cheesy range. This time they're served up with a delicious new tomato chilli dipping sauce."
The new Cheesy range is only around for a limited time, so if you plan on upping your fat content significantly, we suggest running, not walking to your local Macca's.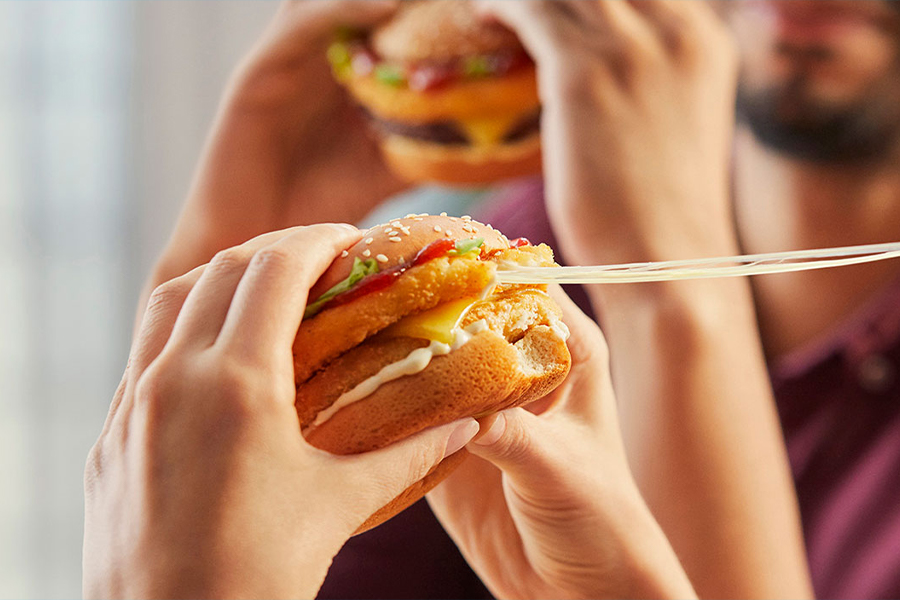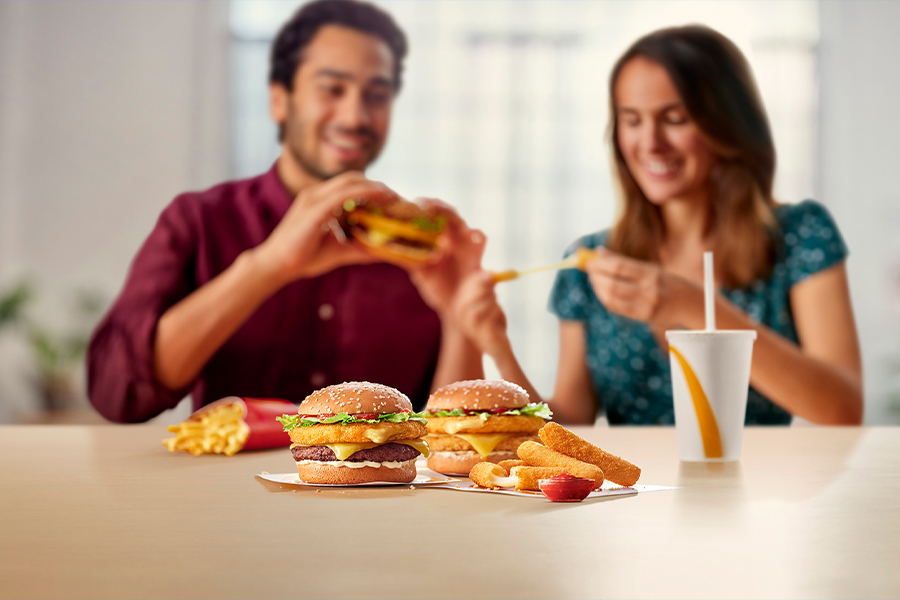 You'll also like:
Krispy Kreme Snickers Doughnuts Just Dropped, So Forget Your Diet
Isolated Chef Creates KFC Zinger Nasi Goreng Recipe
'How to Make McNuggets at Home' TikTok Video Goes Viral with 30 Million Views