McDonald's Launches Chicken Parmi Burger & Chicken-Salt Fries
You won't have to wait for the local pub's weekly special discount on the iconic Chicken Parmigiana because Ronald McDonald is cooking up their own version of the classic feed with the launch of an all-new line-up of chicken menu items. Set to take on the Colonel in a duel over who cooks the bird better, McDonald's Australia has some exciting new choices under the Golden Arches.
You'll Also Like:
McDonald's is Actually Suing Hungry Jack's for the 'Big Jack'
Here are Australia's 10 Best Chicken Schnittys – The People Have Spoken!
Indulge in Fast-Food Fine Dining with this Big Mac-Inspired Risotto
Taking a break from litigation with rival burger joint Hungry Jack's, the home of whatever the hell Grimace is wants to inform Australia that four new mouth-watering permanent chicken options are coming. Including the McSpicy, Parmi Burger, Chicken Salt Shaker Fries, and Chicken McPieces.
Exclusively trialed in South Australia earlier this year, McDonald's Australia is finally pulling the trigger on the release of its new chicken range. Unfortunately for SA customers, the Asian-inspired Terikayi Burger, and a few other trial menu items will not be returning.
"Excited to be adding four new, delicious chicken items to our menu across the country," Jo Feeney, Marketing Director at McDonald's Australia said, "The 100% Australian chicken we serve each day is a hit with our customers". But if there previous McChicken and Clubhouse alternatives weren't enough for you, Jo recommends you try the McSpicy burger "if you like a bit of heat".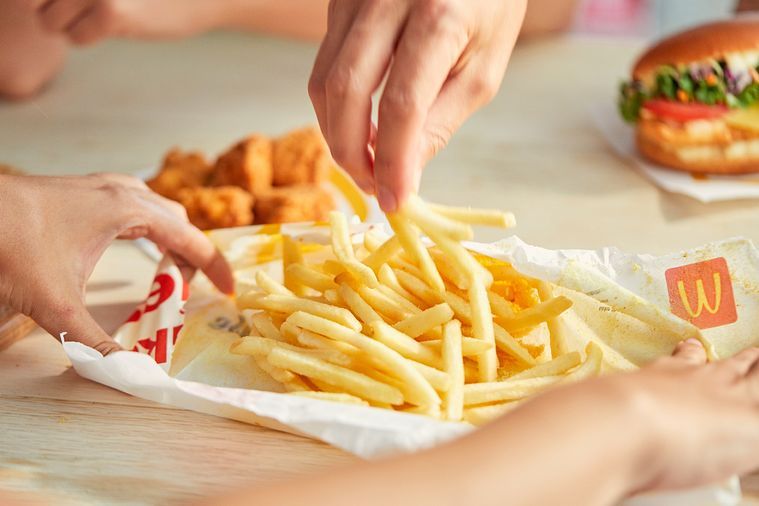 Also on the menu is the aforementioned the Parmi Burger, served up "with plenty of tasty parmigiana and cheese sauce accompanying the crispy chicken patty." Her new favourites though are the new Chicken McPieces – "pieces of delicious Australian chicken breast in an irresistible golden coating."
"And the final addition to our chicken menu is Chicken Salt Shaker Fries, which I know are going to be a hit with chicken salt fans around the country." I can already feel KFC shivering in fear. With the fast-food giant already sourcing over 15.7 million kilograms of chicken from Australian suppliers each year, these new menu items are sure to increase the already massive amounts of poultry we consume at Macca's.
Coming to a McDonald's near you from Wednesday 14th October, Macca's makes its next big move with the new McSpicy, Parmi Burger, Chicken Salt Shaker Fries and Chicken McPieces, available after 10:30am and via McDelivery nationwide.
McSpicy – A fiery burger so hot it will bring tears to your eyes
Parmi Burger – A seriously saucy burger made with parmigiana and cheese sauce
Chicken Salt Shaker Fries – Macca's iconic fries shaken up with classic chicken salt seasoning
NEW McPieces – Delicious pieces of Aussie chicken breast in an irresistible golden coating
You'll Also Like:
McDonald's is Actually Suing Hungry Jack's for the 'Big Jack'
Here are Australia's 10 Best Chicken Schnittys – The People Have Spoken!
Indulge in Fast-Food Fine Dining with this Big Mac-Inspired Risotto