Original Huy Fong Sriracha Hot Chili Almonds Bring the Heat
Is nothing out there free from becoming infused or covered in Sriracha? Clearly not as the original Huy Fong hot chili sauce is now coating 24 ounces of almonds for just $20. If you can't get enough of that classic chili flavour, or you're an almond nutter, then these will go perfectly atop your coffee table.
Available on Amazon right now, each packet contains 24 ounces of Original Huy Fong Sriracha Hot Chili Almonds. It's the reintroduction of a classic with a brand new kick. Featuring a hint of chili, garlic and vinegar, these almonds make for the perfect mix of savoury and spicy.
You'll also like:
Primo Has Made Microwave Bacon Great Again
Start Your Day Right with Dunkin' Donuts Cereal
McDonald's is Actually Suing Hungry Jack's for the 'Big Jack'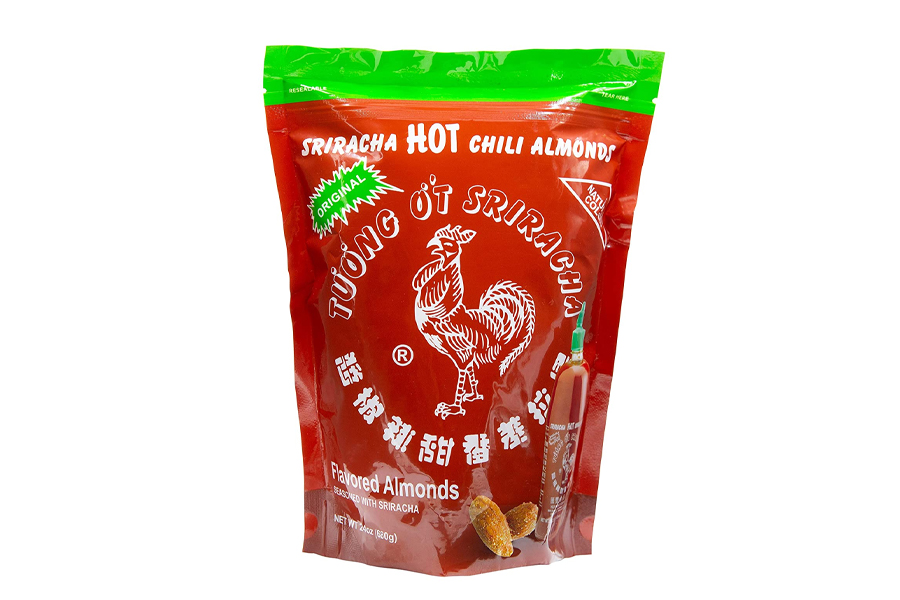 Each almond is generously doused in the one and only official Sriracha flavour, combing spiciness and crunchiness in perfect harmony. Unlike most bar snacks that simply hit the spot, these fire nuts scorch it. Using premium almonds from California, Sam's Club has teamed up with Huy Fong Foods to bring Sriracha fans a spicy nut with the seal of approval from Huy Fong himself.
Making these spicy little nuts is AMES International, Inc in Fife, WA. Specialising in roasting nuts, in addition to its chocolate making skills, AMES is passionate about providing consumers with delicious, high-quality snacks that can be enjoyed on a variety of occasions. Now adding Sriracha to 24 ounces of almonds roasted in peanut oil, AMES will be testing the limits of everyone's spice tolerance.
That being said, Sam's Club is certain they've created these nuts to get your taste buds tingling, rather than actually setting them on fire. They suggest popping a few nuts in your mouth to get a feel for the spice before diving in to grab a handful. So whenever you're ready to feel the burn, grab the world by the nuts and swallow them whole.