Pizza Hut is Now Delivering Beer, So You Never Have to Leave the House Again
It may be a few lockdown-filled months late, but fast food icon Pizza Hut has added beer to its long list of delivery items. Starting on Monday, fans in Queensland and Victoria will be able to test out the new Pizza Hut beer delivery, with the option to add a six-pack to their game-day order of pizza, wings or pasta.
You'll also like:
KFC Brings Back its 'Most Requested' Burger Ever
23 Best Surry Hills Restaurants for Lunch and Dinner
10 Best All You Can Eat Restaurants in Sydney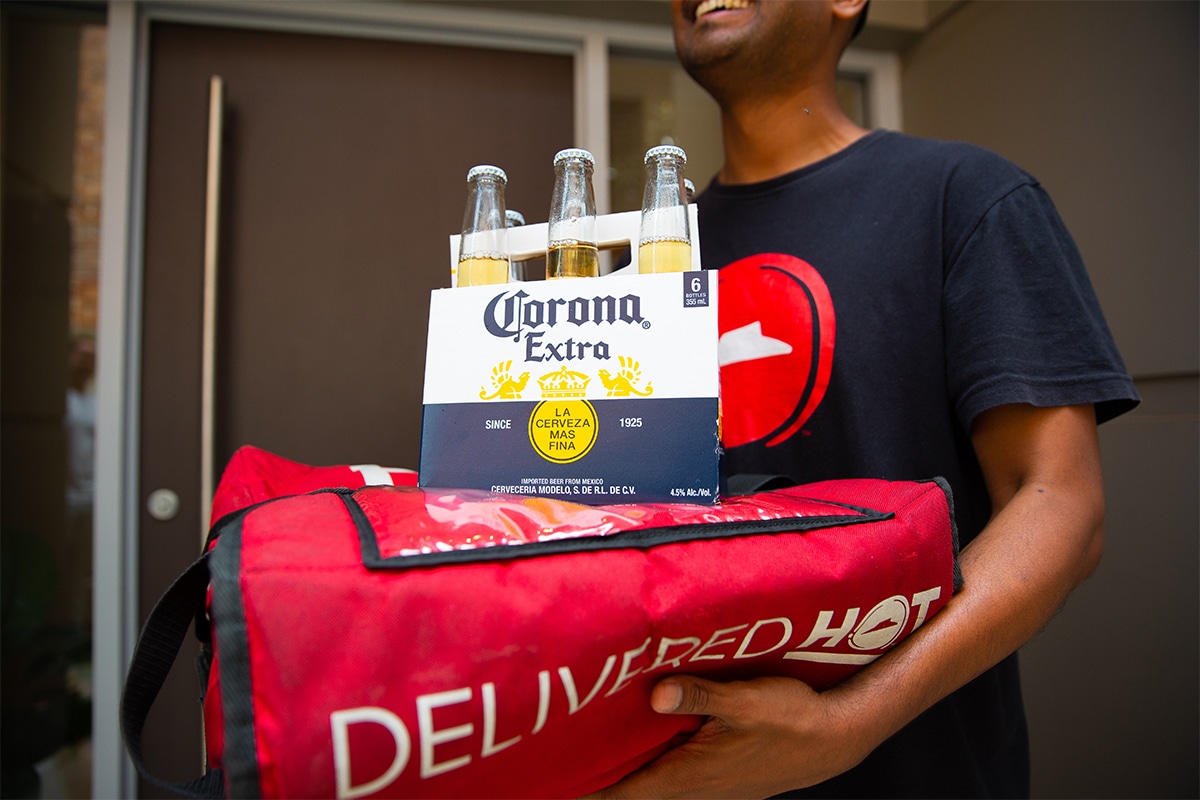 Sure, we all love the idea of adding a six of beer to our order, but just what has Pizza Hut got on the menu? According to the brand, a careful selection of Australia's best-loved brews have made the cut, including Victoria Bitter, Great Northern and Corona, with Victorians also copping Furphy and Queenslanders able to score their culturally significant XXXX. But the selection wasn't just based on whatever you'll find at the bottle-o.
Pizza Hut commissioned a study that revealed more than one third (39 per cent) of Aussies felt judged about their beer choice, with 38 per cent admitting they choose their beer based on how others will perceive them. Despite the image that we like to procure, it turns out Australians actually do care what others think of us.
"Beer culture has become complicated with so much choice and as the research shows, people are feeling judged if they don't make the right one. We wanted to make the choice simple for Aussies – hot pizza with the ice cold beer you know and love. After all, we just want to make it easier for more Australians to share good times," Pizza Hut chief marketing officer, Chet Patel said.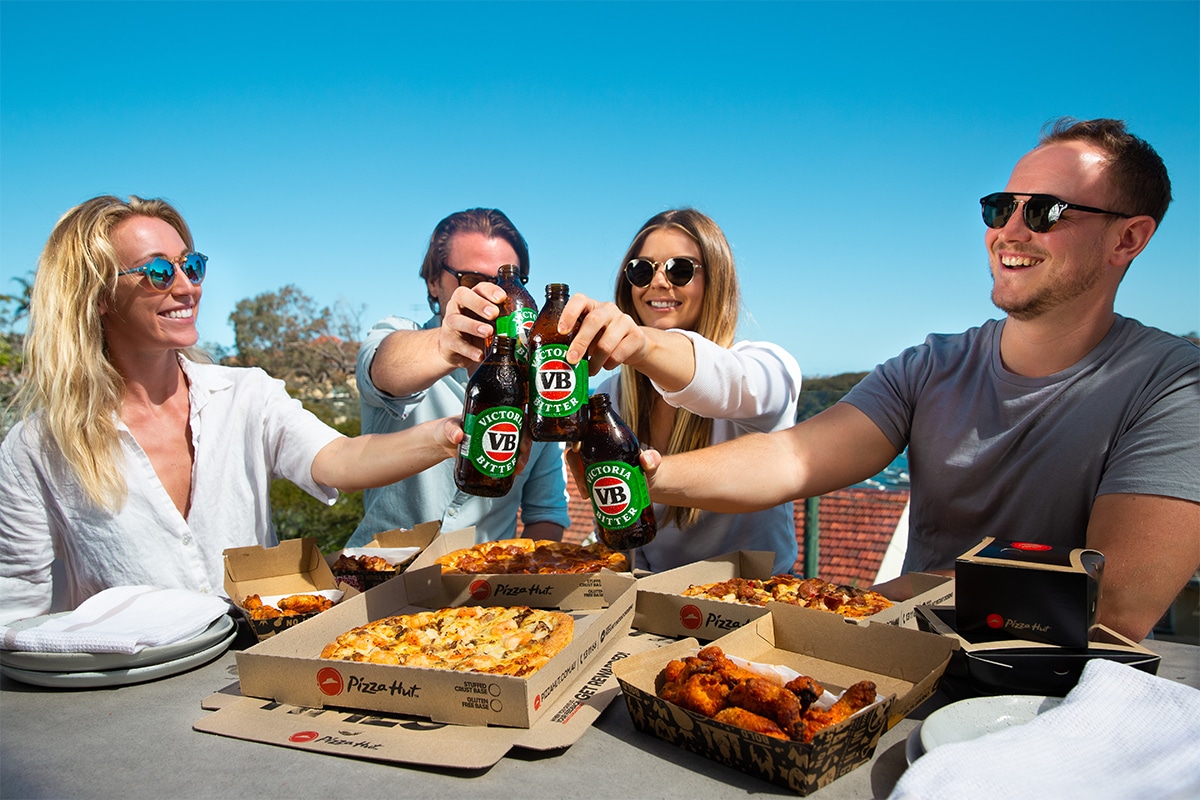 "We're no strangers to controversy – the debate about whether pineapple belongs on pizza has been raging for years and yet Hawaiian is one of our top-selling pizzas. We don't judge Aussies for their diverse tastes, we just make delicious pizza, wings and pasta for all to enjoy. Now, we're offering popular, well-priced beer to go with the menu, making it easier for Aussies to get what they want."
The new Pizza Hut beer delivery option is available in Queensland and Victoria starting today, with plans to roll the service out nationwide in the coming months.
You'll also like:
KFC Brings Back its 'Most Requested' Burger Ever
16 Spots For The Best Yum Cha in Melbourne
10 Best All You Can Eat Restaurants in Sydney