Primo Has Made Microwave Bacon Great Again
Everyone loves bacon and thanks to some clever culinary creativity, Primo has made microwave bacon great again. Cutting the time to cook in half, you'll have bacon on your plate quicker than ever before; it's as good as pan-fried in seconds.
Ever wanted to cook up some mouth-watering bacon as a snack or as an accompaniment to your favourite dish but baulked at the thought of the horrible reality that is the post frying pan oil splashback induced clean up? We feel your pain. And so does Primo.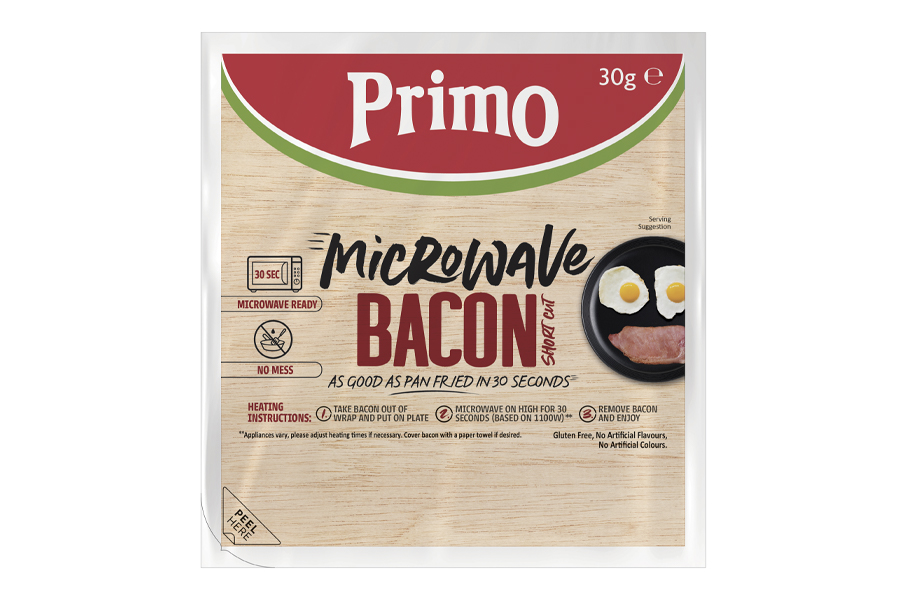 Delivering good news that could single-handily rescue the year that is 2020. There is now a great tasting, quick, easy and no-mess way to enjoy bacon! And would you believe its faster than a bowl of 2-minute noodles?
Primo's Microwave bacon takes only 30 seconds to cook without losing any of that delicious piggy flavour you love. Simply take your bacon out of the packaging, pop it on a plate covered by a paper towel, and then microwave for 30 seconds. When you hear that ding, take it out and enjoy.
Once you hit start on that microwave you can hear the bacon, sizzling, and cooking just like you would if it was on a frying pan. But most importantly, and this was crucial for Primo, it tastes just as good as if it came off a frying pan.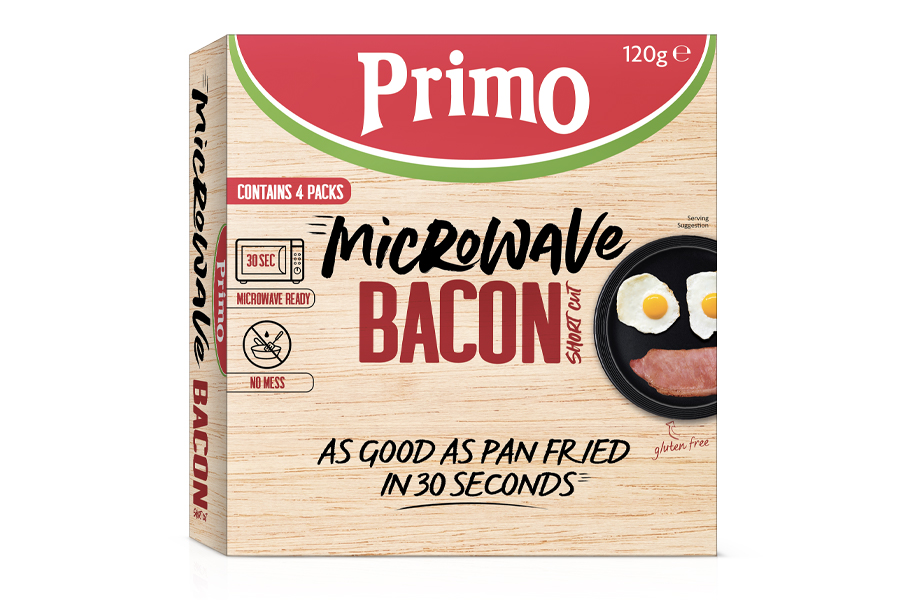 Primo's Microwave bacon just launched in August and is now available in supermarkets all over Australia. Coming in two handy sizes of 30g and 120g, for whether you want a little or a lot. Being an Australian first, Primo's Microwave bacon has already been blowing food lovers' minds. According to them, it's impossible to tell apart from bacon cooked over the stove.
We can't wait to put it to the test, and we bet neither can you. So rush on over to your nearest supermarket and pick up a packet of Primo Microwave Bacon. Skip the pan, and hit that dial. Bacon will be ready in just 30 seconds. Incredible. Now just combine with a club sandwich or a plate of Gordon Ramsay's famous scrambled eggs, and you've got yourself one hell of a meal.