Score $0.50 Maccas Cheeseburgers This Sunday!
This is not a drill. I repeat this is not a drill. McDonald's 30 Days, 30 Deals promotion is back again this Sunday, and to kick things off, Macca's is flogging cheeseburgers for 50 cents. Whether you like em with pickles or without, 50 cent cheeseburgers is a damn good deal.
You'll Also Like:
McDonald's Launches Chicken Parmi Burger & Chicken-Salt Fries
Burger Lords Carl's Jr. are Officially Coming to Sydney
McDonald's is Actually Suing Hungry Jack's for the 'Big Jack'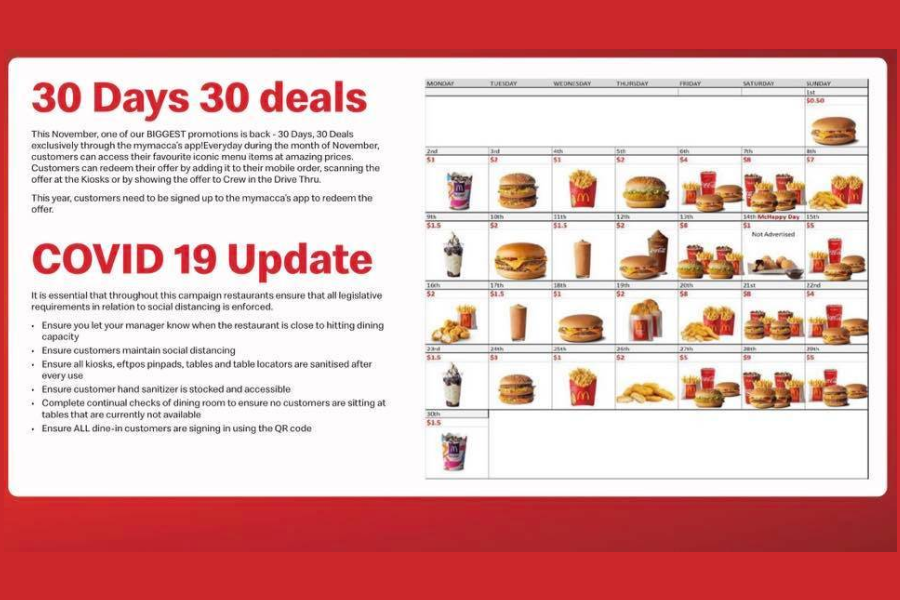 Starting 1 November, the 30 Days 30 Deals promotion allows customers to take advantage of some whopping good deals. With a full calender of scrumptious choices and discounts all November long, you'll have to keep watch over the mymaccas app to ensure you don't miss out on all your favourites. Unfortunately, you won't find any of their four new mouth-watering permanent chicken options. You'll have to pay full-price for the McSpicy, Parmi Burger, Chicken Salt Shaker Fries, and Chicken McPieces (not to be confused with McBites).
Details regarding the promotion were leaked to the private Facebook group Markdown Addicts Australia revealing $1 McFlurry's on Monday and $2 Big Macs on Tuesday. Offered exclusively through the mymacca's app during the month of November, fans of the Golden Arches will be chowing down on some Happy Meals on the cheap. Personally, I can't wait for the two for $2 deal on Hashbrowns come 19 November.
"Every day throughout November we'll be serving up a new deal on the most iconic products on our menu," said Jo Feeney, Marketing Director at McDonald's Australia. "With 30 great offers over the 30 days in November, there's something for every customer. Redeeming an offer is simple. Just select the deal through the app and head to your nearest McDonald's to collect it."
But don't worry if you miss out on the 50 cent cheeseburgers. Because for an extra 50 cents you can smash a $1 cheeseburger on 18 November. Other amazing deals include 18 McNuggets & 2 Large Fries for $7, Small Quarter Pounder Meals for $9, and a Frozen Coke and Cheeseburger for $2.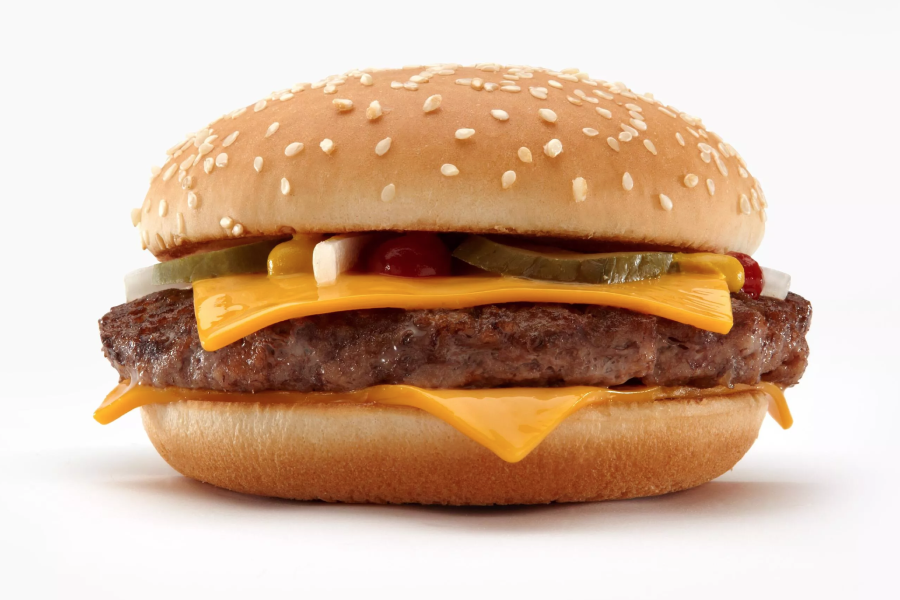 McDonald's 30 Days, 30 Deals
Here is the full list of amazing deals from Macca's this November.
1 November – Cheeseburger for 50 cents
2 November – McFlurry for $1
3 November – Big Mac for $2
4 November – Large Fries for $1
5 November – McChicken for $2
6 November – 2 Cheeseburgers with Small Fries & Drink for $4
7 November – 2 Small Quarter Pounder Meals for $8
8 November – 18 McNuggets & 2 Large Fries for $7
9 November – Large Sundae for $1.50
10 November – Double Cheeseburger for $2
11 November – Large Thickshake for $1.50
12 November – Frozen Coke & Cheeseburger for $2
13 November – 2 Small McChicken Meals for $8
14 November – Donut Balls for $1
15 November – 2 Cheeseburgers with Small Fries & Drink for $5
16 November – 10 McBites & Small Fries for $2
17 November – Large Thickshake for $1.50
18 November – Cheeseburger for $1
19 November – 2 Hash Browns for $2
20 November – 8 McNuggets & 2 Large Fries for $7
21 November – 2 Small Big Mac Meals for $8
22 November – 2 Cheeseburgers with Small Fries & Drink for $4
23 November – Large Sundae for $1.50
24 November – Big Mac for $3
25 November – Large Fries for $1
26 November – 6 McNuggets for $2
27 November – Small McChicken Meal with Cheeseburger for $5
28 November – Small Quarter Pounder Meals for $9
29 November – Small Big Mac Meal with Cheeseburger for $5
30 November – McFlurry for $1.50
You'll Also Like:
McDonald's Launches Chicken Parmi Burger & Chicken-Salt Fries
Burger Lords Carl's Jr. are Officially Coming to Sydney
McDonald's is Actually Suing Hungry Jack's for the 'Big Jack'