Start Your Day Right with Dunkin' Donuts Cereal
There are a lot of ways that you can start your day, from cereal to doughnuts. Regardless of how you do, there's a pretty good chance that your day begins with a fresh cup of coffee. Dunkin' Donuts has teamed up with Post to combine breakfast and coffee with two flavours of Dunkin' Donuts Cereal. You can start your day with a bowl of Dunkin' Caramel Macchiato or Mocha Latte—both are made with real Dunkin' coffee.
You'll also like:
16 Best Cake Shops in Melbourne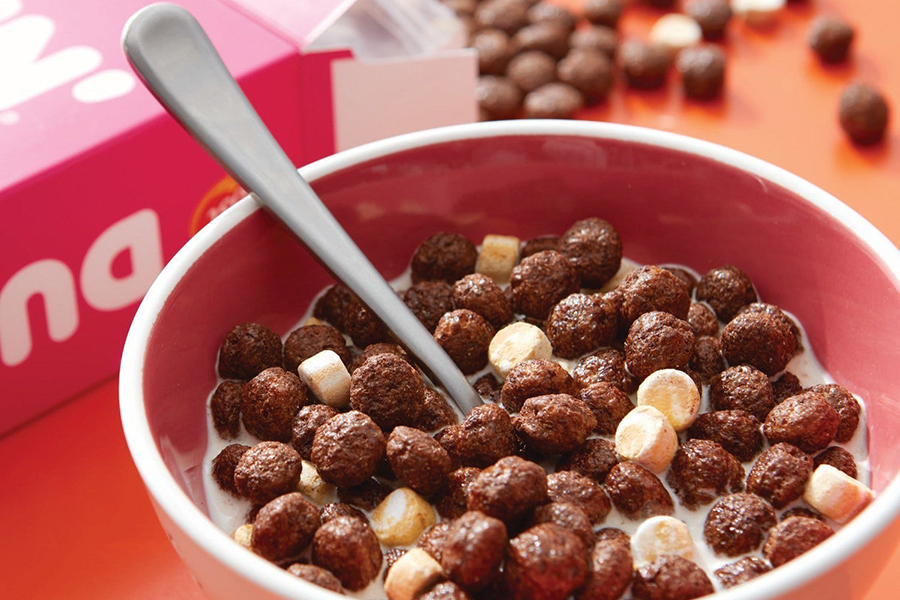 Post Consumer Grands, which makes other popular cereals like Honey Bunches of Oats, Shredded Wheat, and Raisin Bran, describes the cereal as crunchy spheres and flavoured marshmallows bits with Dunkin' coffee concentrate added in. The Caramel Macchiato cereal comes with grain cereal pieces and caramel-swirled marshmallows. The result is the flavour of cream mixed into your coffee. For the Mocha Latte version, Dunkin' added in chocolate for the grains and latte-swirled marshmallows. "Coffee and cereal are the ultimate breakfast go-tos," says Josh Jans, brand manager of Cereal Partnerships at Post, "ranking as the top two most consumed items to help people start their day. Dunkin' coffee is a daily ritual for Americans, and we're excited to be partnering with them to indulge their fans' coffee cravings. Getting the flavour right on our new cereals was a top priority, and we think we've nailed the rich, smooth, and creamy taste." Because both cereals are created using actual Dunkin' coffee, they also contain caffeine. Granted, it's not much caffeine—roughly the amount of caffeine that a tenth of an eight-ounce cup of coffee would have—but it's still going to contribute to waking you up each morning. Both cereals offer up 150 calories per serving.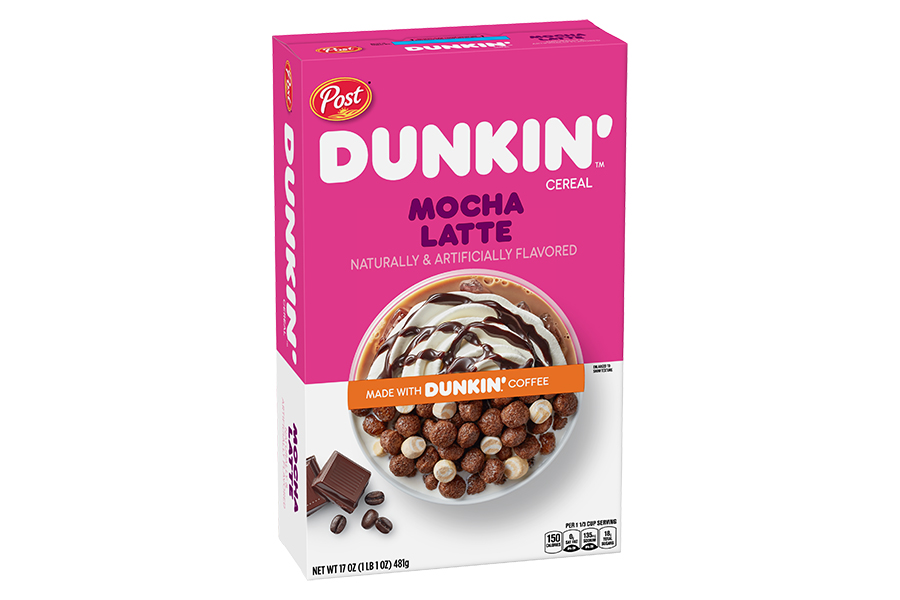 "We love delighting customers with surprising new ways to enjoy the great taste of Dunkin'. For our fans who already start their days with Dunkin', this gives them another way to experience their favourite flavours," says Brian Gilbert, the vice president of retail business development at Dunkin'. "The Post Cereals team has done an excellent job of paying homage to the Caramel Macchiato and Mocha Latte with these new cereals. We can't wait to see how customers enjoy them."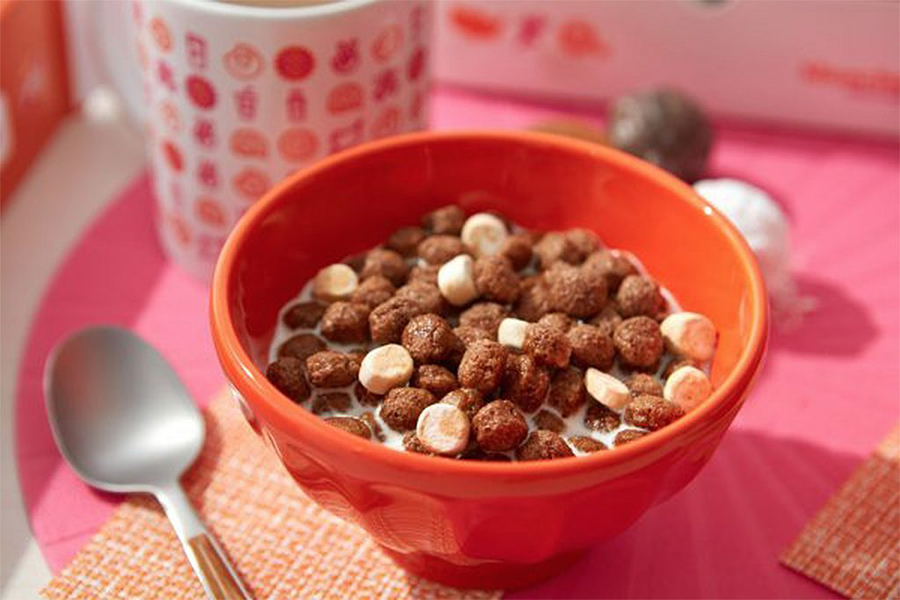 ---
Featured Video from Man of Many
---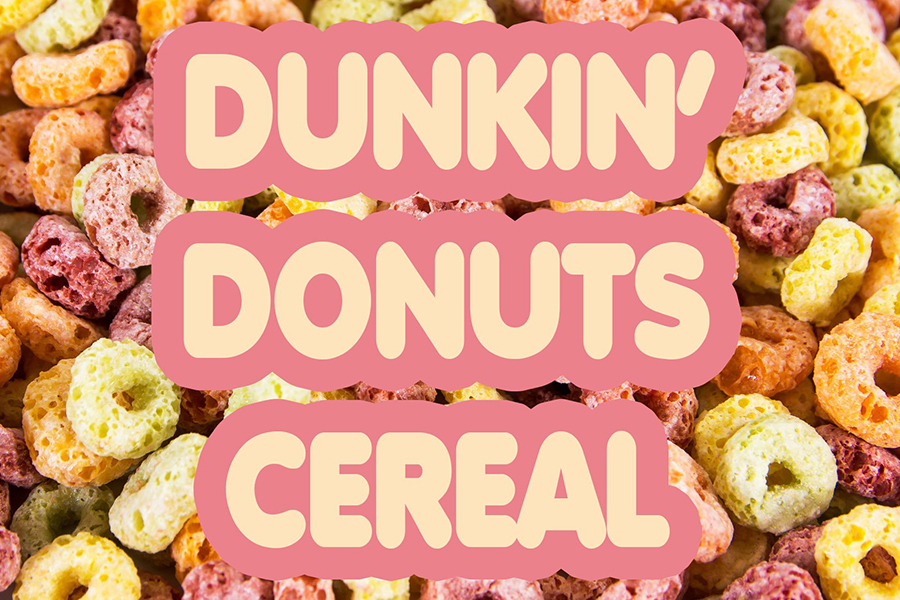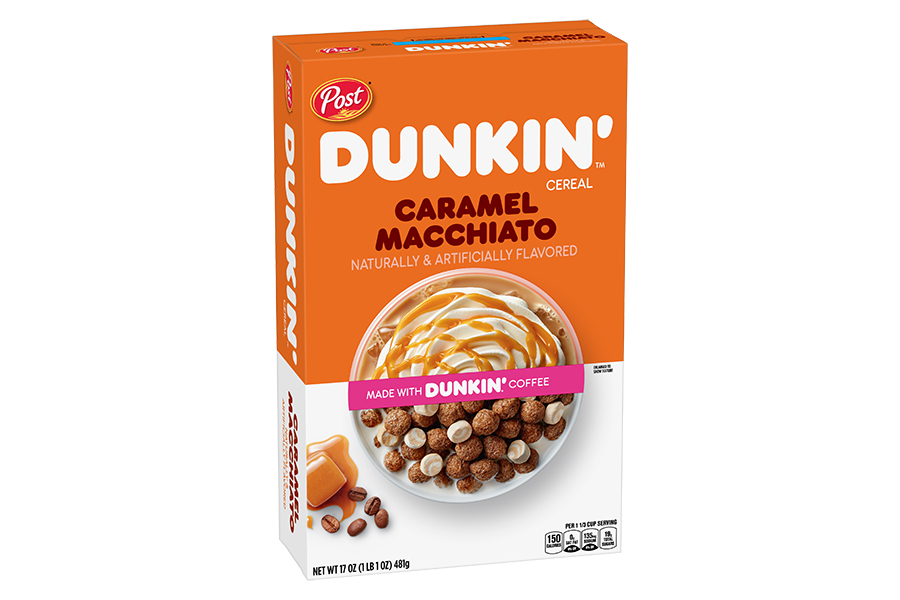 You'll also like:
15 Spots for the Best Ramen in Brisbane
Krispy Kreme Snickers Doughnuts Just Dropped, So Forget Your Diet
The Internet is Understandably Divided Over Domino's Cheesy Vegemite Pizza
---
Featured Video from Man of Many