The Secret to the Perfect Aussie Christmas Spread
The beers are chilled, the banter is average and it's about 40 f*cking degrees by 7AM; Christmas Day is upon us. Here in Australia, we've got our traditions and they rarely line up with our northern friends. Sure, egg nog by the fireplace sounds appealing, but there's nothing better than an Aussie Christmas spread, and that means high-quality seafood.
You'll also like:
WIN! An Everdure HUB II Charcoal BBQ Worth $2,499!
It's Time to Invest in a Charcoal BBQ. Here's Why
15 Best Cafes in Byron Bay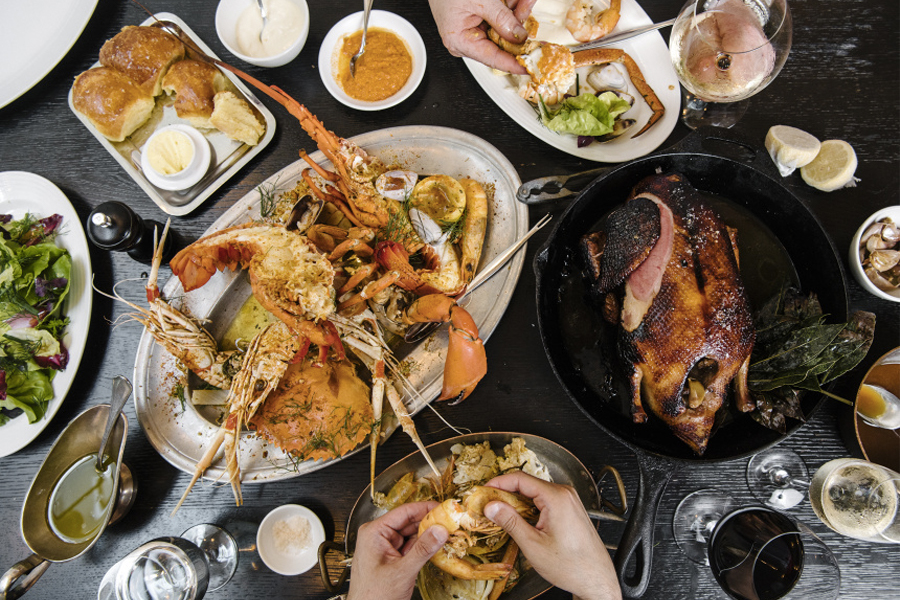 Australian restaurateur and the acclaimed chef behind Saint Peter and the Fish Butchery, Josh Niland is someone who knows all about the ridiculous goodies you can source from the local seas.
"Australia has arguably the best seafood in the world and we really enjoy our oceans and the outdoors at this time of year," he tells Man of Many. "A good fish feast is part of Christmas and Summer is a fantastic time for Australian seafood. Greenback Flounders & Rock Flathead are great as is King George Whiting too, a real summer favourite. It's also a great time for entertaining with scallops and oysters, and it wouldn't be Christmas without prawns."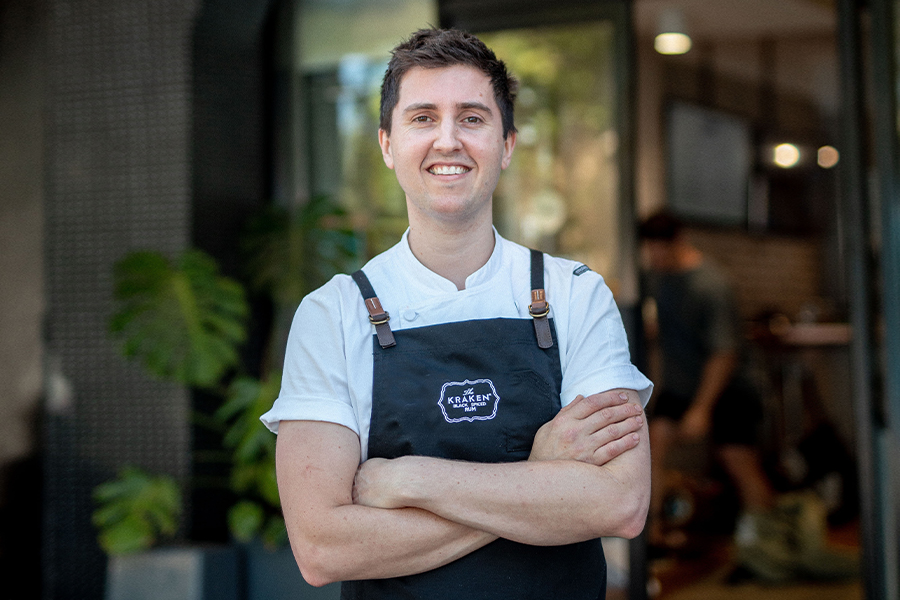 Unexpected Add Ons For Christmas Lunch
For us backyard heroes, that's nothing new. Prawns on Christmas are practically a must-do, but Niland reveals there's more to the perfect December spread that just bugs and snags. "I like to add some caviar, (Yarra Valley is delicious), sea urchin, or finger lime to oysters to play with the different flavour balance," he says.
"Depending on your oyster you can make them either more oceanic, balance with the urchin or bring more acidity with fingerlime. It's also a fun way to entertain your guests with different add ons."
Caviar on Christmas? It sounds borderline sacrilegious, but as the man behind The Fish Butchery, it's hard to question Niland. When it comes to more conventional approaches, however, the key to a good summer seafood feast is your choice of protein.
"The perfect fish for barbecuing are fish that have a lot of natural fats and aren't too thick," he says. "Fish such as herring, mullet, flounder, mackerel and sardines are spot on, as well as coral trout or the more accessible whiting. The best part about working with Australian seafood is the quality and the variety. It's an honour to receive such amazing fish and it is our respect of that incredible produce that has driven our whole fish approach to cooking, it would be shameful to waste any of it."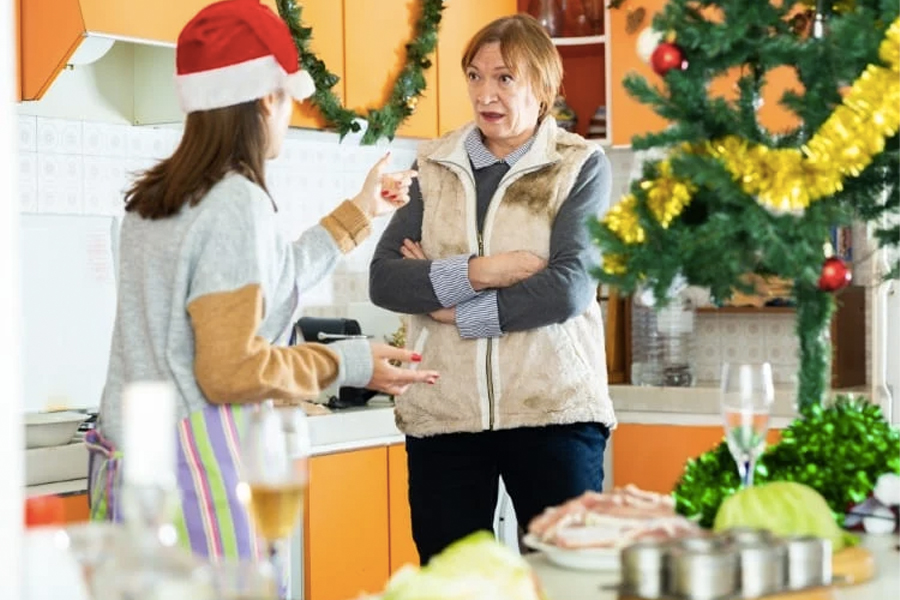 How to Cook the Perfect Summer Seafood Lunch
As most Aussies would know, Christmas lunch is a task mum rarely relinquishes, but if the reins have been handed over, you want to make sure you don't cock it up.
"Always grill skin side down never flip the fish, its much the same as pan-frying, you want to get that even heat distribution on the fish so I always use a weight," Niland says. "When the skin comes into contact with the intense heat of the grill it immediately begins to bubble and caramelise which is delicious. Cooking a butterflied piece of fish I would always take it off the grill when it's about 75% done, when there is just a bit of cooking left to go. Place it on a warm plate, drizzle with olive oil and salt and as you serve it that heat in the fish and the plate will make it perfect to eat."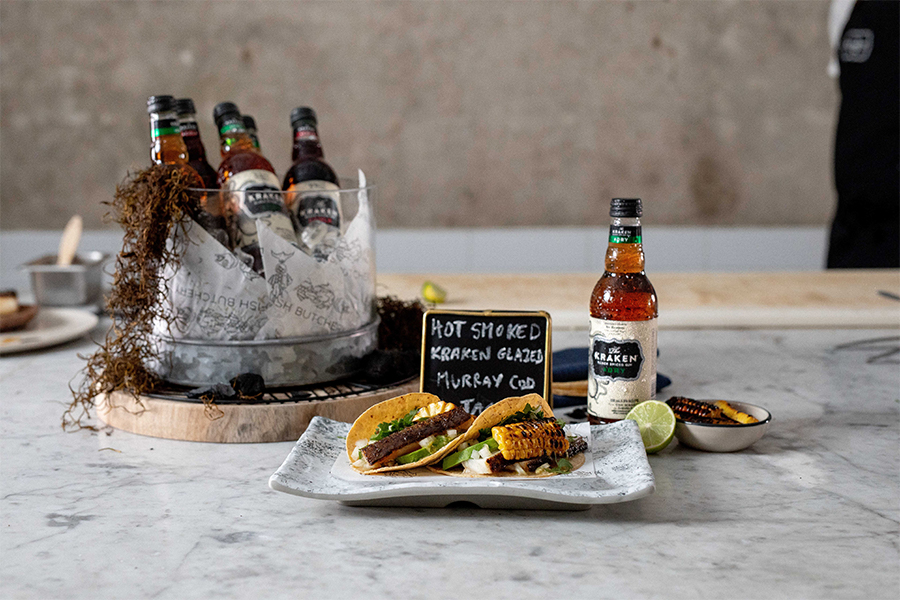 BBQ With the Beast
Let's talk sauces. While you may be stuck in the same cocktail sauce, lemon wedge predicament from last year, the options are opening up. Recently, the Saint Peter head chef partnered with everyone's favourite party drink, The Kraken Black Spiced Rum for a new venture. The aptly named 'BBQ With the Beast' is the result and it's an unexpected blend of flavours.
"It was really fun to play with the flavours of The Kraken Black Spiced Rum and create a dish that people could easily enjoy, as I know many are a little scared of fish on the bbq but it really is great for summer entertaining," Niland says. "We created a limited-edition meal kit that featured hot smoke, Kraken glazed, Murray Cod tacos (which sold out in one weekend) to be enjoyed with the refreshing Kraken & Dry."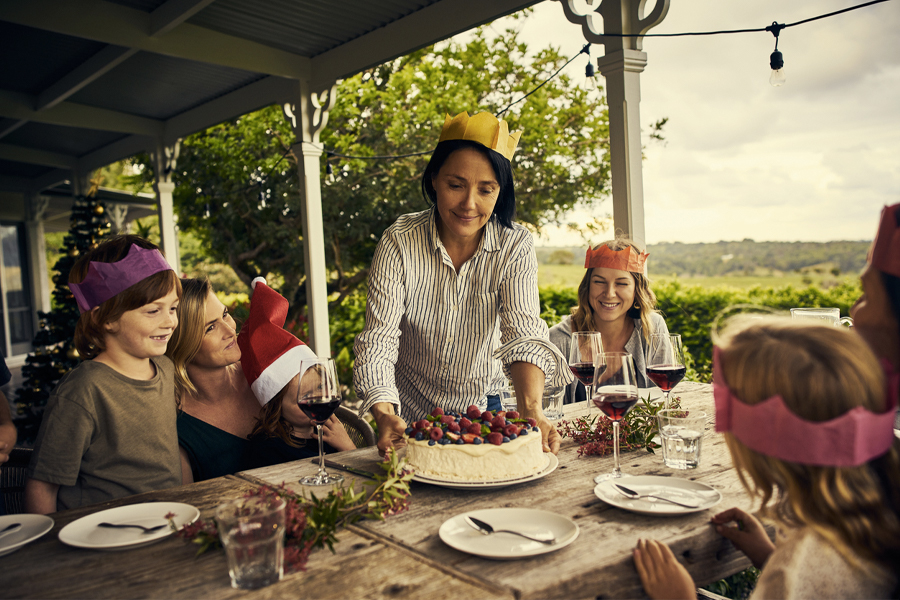 The Real Secret to the Perfect Christmas Lunch
Quick recap – we've got the fish, the drinks and the sauce down to an art, but that in itself does not make a perfect Christmas lunch. There is one element that trumps all others, the true test of a barbeque man that will forever be judged by his fellow grill masters; 'Just what is the optimum amount of tong clicks you need to make before flipping something on the BBQ?'
"Oh I reckon a good 5 to 10, so you get everyone's attention and they can see you in action."
No arguments there.
If you're keen to up your summer seafood spread this year, crack into a bottle of The Kraken Black Spiced Rum and why not hit up The Fish Butchery while you're at it?
You'll also like:
WIN! An Everdure HUB II Charcoal BBQ Worth $2,499!
It's Time to Invest in a Charcoal BBQ. Here's Why
Man of Many's Staff Favourites – 22 November 2019