The Squire's Landing is The Destination Venue Sydney Has Long Needed
Sydney's obsession with craft beer has hit terminal velocity, but as hipsters head to Inner-West haunts to froth on hops, one new venue has shifted gear, to deliver something for which the harbour city has been begging.
What may have started as a flirtation only six or seven years ago, our humble little village by the sea (you know, the one with the same population as LA), is officially in love with brewhouses which double as venues. One can hardly take a Sunday stroll through any bourgeois suburb of Sydney in 2018 without happening upon a sea of tattooed, bearded drinkers sipping ales in the sun in a converted warehouse, munching on food that came out of a truck and talking about whatever Banksy did this week.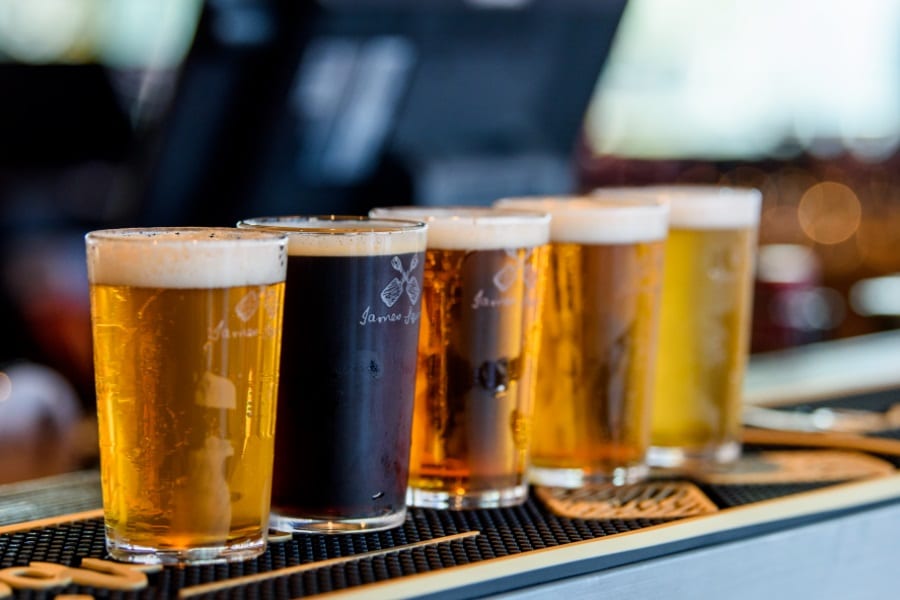 Thing is, Sydneysiders have been slowly relegated to the backstreets of industrial areas to do their day-drinking for two distinct reasons: one, anything harbourside is chock-a-block filled with tourists all year round, and two, many of the harbourside offerings are bland and lack any substance. A brewhouse by the water? It's a splendid idea. But execution is another story.
This is where James Squire has stepped in, and applied its heft as a significant producer of beer with its ability to produce small-batch, craft and seasonal brews, to create The Squire's Landing, a new venue that is as refreshing as the first sip of pale ale on a Sydney summer day.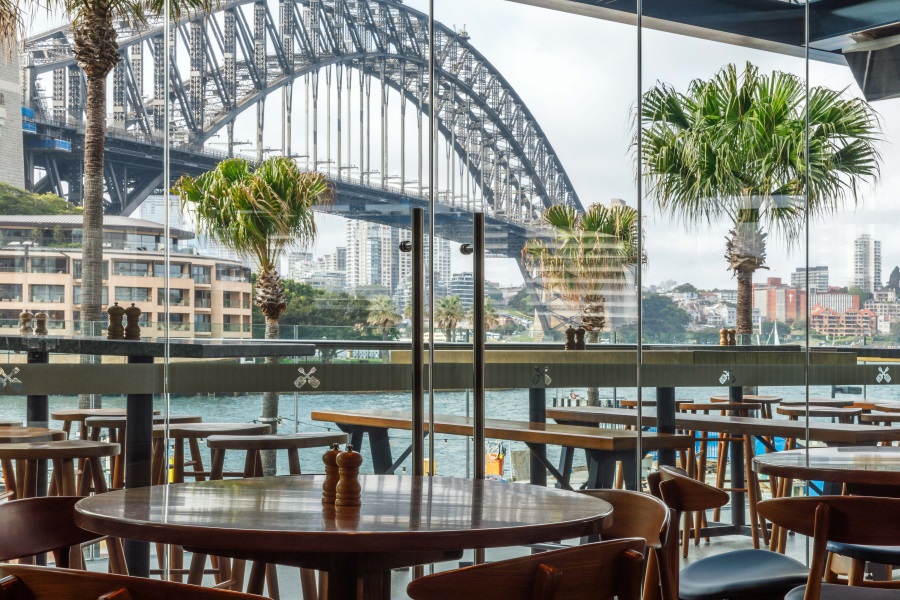 Located at the northern end of Circular Quay's Overseas Passenger Terminal (in the old Doyle's site, and, funnily enough, right around the spot where James Squire himself would have first set foot on Terra Nullius back in 1788, when he arrived on the first fleet as a convict), The Squire's Landing combines Sydney's adoration for craft ales with a grown-up restaurant space which is as suited to an afternoon of beers after work as it is a serious sit-down dinner.
Yes, there's a wealth of beers on tap from the talented team who brew the stuff right there on site (in what is potentially the sexiest looking brewhouse to ever exist), but there's also a killer wine list, and cocktails that don't read as an afterthought, but rather as purpose-created potions designed to be taken as seriously as the rest of the place.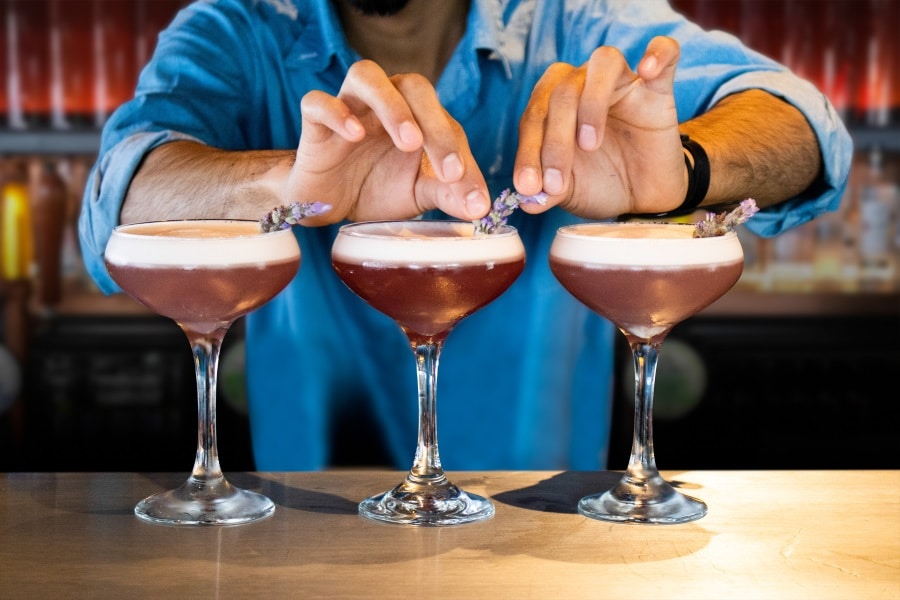 Yes, there's the standard fare you'd be remiss in your duties as a venue to not offer in a Sydney pub (arancini, burgers and calamari are all dished up in style), but then you have their restaurant on the second level, where an expertly grilled tomahawk steak and some of the best fresh seafood you'll find in the area is plated up with aplomb, and served to eager diners all keen to sate their appetites with "proper" dinner, and all with the bridge on one side and the Opera House on the other.
Normally reserved for those flush enough to head upstairs to the hatted stalwart of fine-dining Quay (or those who can spring for the Sydney Suite at the Park Hyatt next door; a cool AUD$18,000 a night), this view is absolutely spectacular. Every direction you look is a glass panel, behind which is either a state of the art brewery, a team of chefs slaving over a hot grill, a bridge, water, or the Opera House; this is not a place where one will be bored.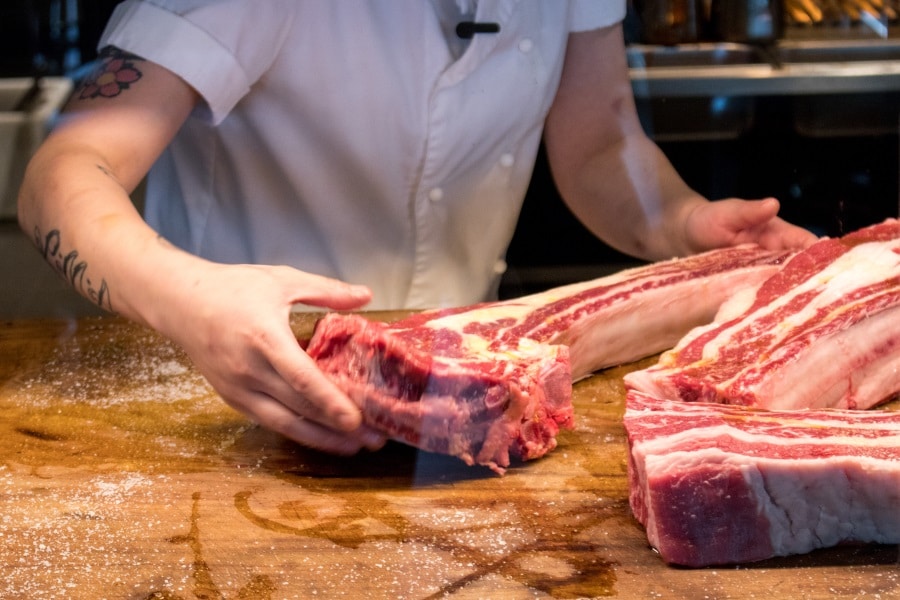 Just as visually impressive is the offerings from said chefs.
Brewed in partnership with hospitality giants Mantle Group, the restaurant offering is neither small feat nor first-time venture. Where others may falter with such a bold new concept (this is, after all, a brewhouse that served food and drinks to media for three hours without pouring a single drop of beer), Mantle's involvement is evident, and it has paid off–this is an excellent venue.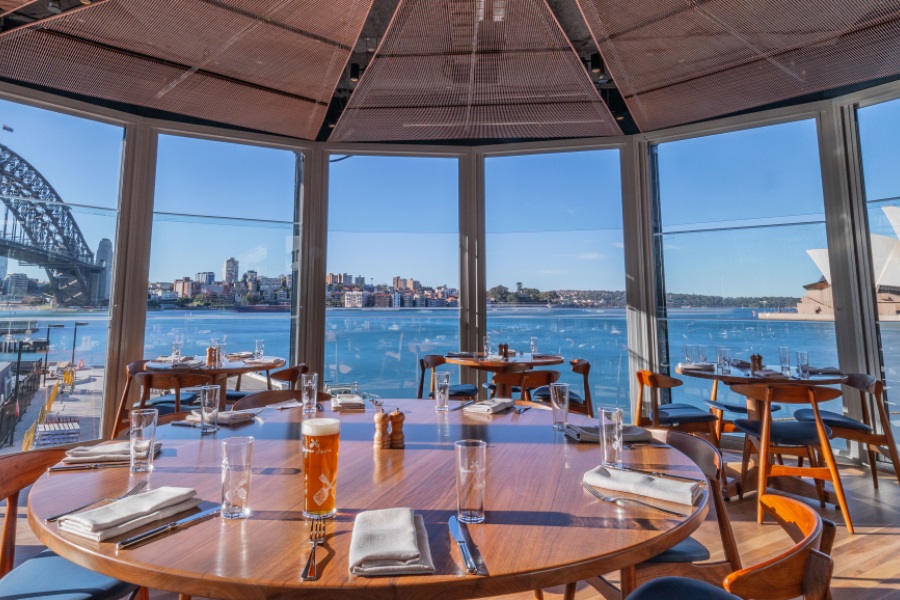 Sydney's best features may be on display for all to see, but, sadly, most of the best vantage points are lacklustre and overcrowded. The Squire's Landing turns what Sydneysiders have come to expect from a harbourside venue on its head, and is the perfect place to sit this summer with a glass of riesling, whiling away the afternoon in the peachy sunset of the world's most beautiful harbour.