Roll the Dice on Some Risky Noods with this Yahtzee Cup Noodles Special Edition
It's a primary source of nutrition for poor college students and those looking for a quick meal, and it only makes sense that Cup Noodles would pair up with another icon that requires a cup—Yahtzee. The Yahtzee Cup Noodles Special Edition lets you "shake, score, and shout" when you get the perfect combination of flavours. The new special edition joins the growing list of themed Yahtzee games.
You'll also like:
Kraft Mac & Cheese Ice Cream Has Literally Broken the Internet
Melbourne Restaurant Serves Up $228 Gold-Flaked Steak Sandwich
The World's Most Expensive Burger Can Be Yours for $8,000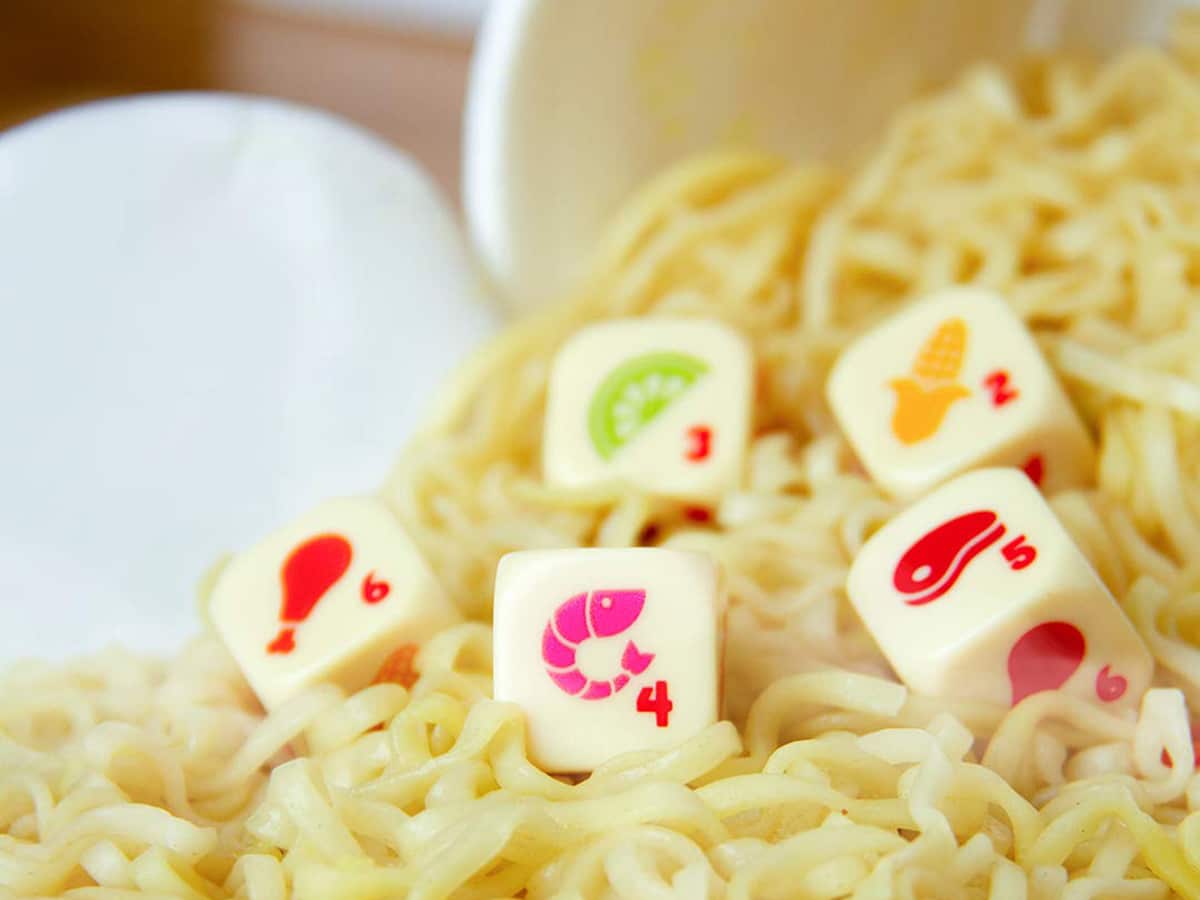 Despite marketing photos, the Yahtzee Cup Noodles Special Edition doesn't actually come with any noodles. What it does come with is a custom cup branded with the Nissin Cup Noodles logo and design. It also features a set of dice that boast your favourite Ramen noodles flavours—chicken, shrimp, lime, corn, and carrots (there are numbers printed in the corner to aid in game play).
Instead of shooting for the right combination of numbers to score Yahtzee, in this game you'll combine ingredients to create the ultimate flavor profile. The cup and five dice also come with a scorepad and instructions for play. The Yahtzee Cup Noodles Special Edition is available on Amazon for $15.95. Yes, that's a lot more than the $0.99 that you can sometimes get the noodle version of Cup Noodles, but you'll be able to keep playing with the Yahtzee version night after night.
It may not be exactly the Cup Noodles you remember, but you can still have a night of heated competition with this special edition game. So get ready to play with your food—warm up the microwave (for an actual Cup Noodles of your favourite flavour), invite over some friends, and start mixing ingredients. You can relive your university memories, without having to worry about the nutritional value. Just keep the game away from boiling water.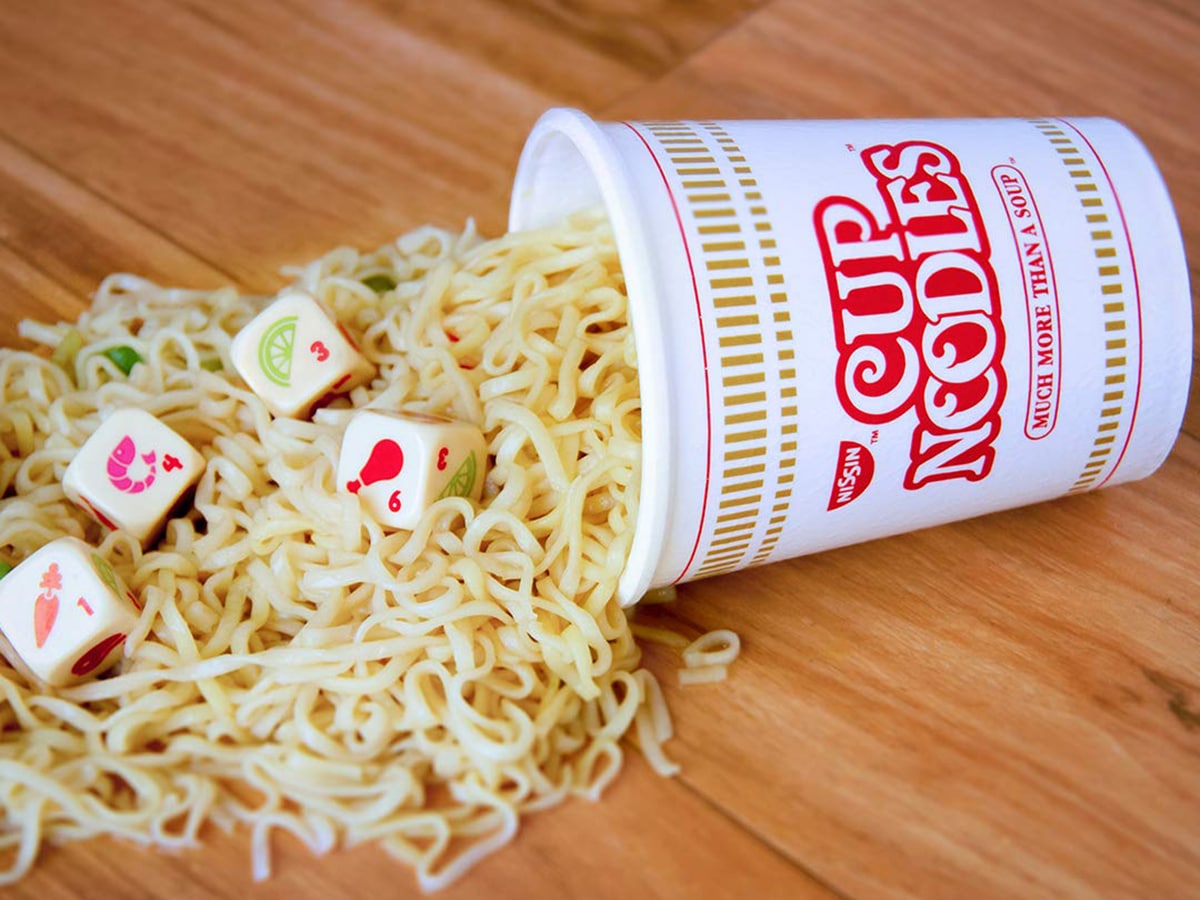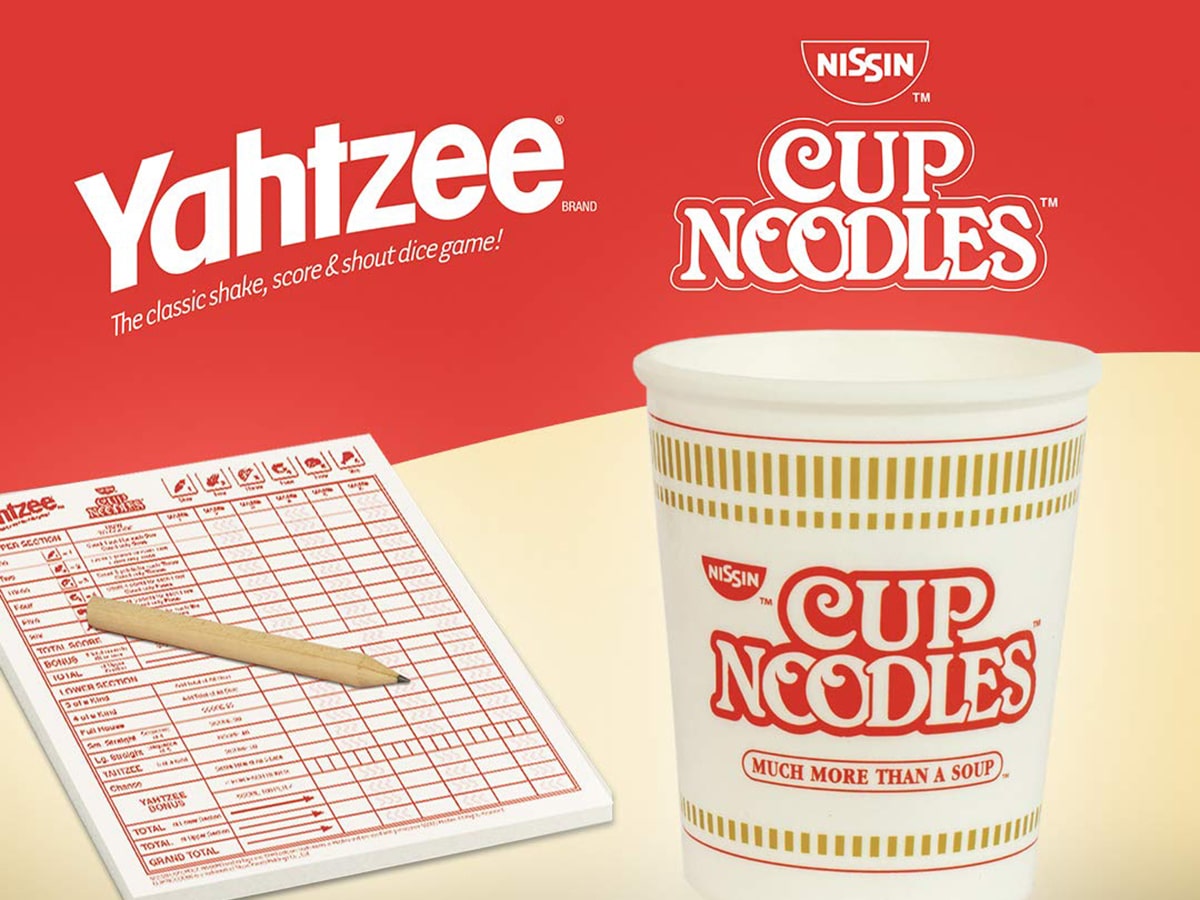 You'll also like:
Kraft Mac & Cheese Ice Cream Has Literally Broken the Internet
Melbourne Restaurant Serves Up $228 Gold-Flaked Steak Sandwich
The World's Most Expensive Burger Can Be Yours for $8,000