Gerber Gear's DoubleDown Machete Folds to Half its Size
Who doesn't want a machete? You may not actually have a use for one, but the inner child in each of us can hardly resist the allure of a giant knife. The problem is the "giant" part. Gerber Gear has come up with a machete that folds up to a more manageable size. The Gerber Gear DoubleDown Folding Machete lets you scratch that inner itch without needing a trench coat to hide the machete.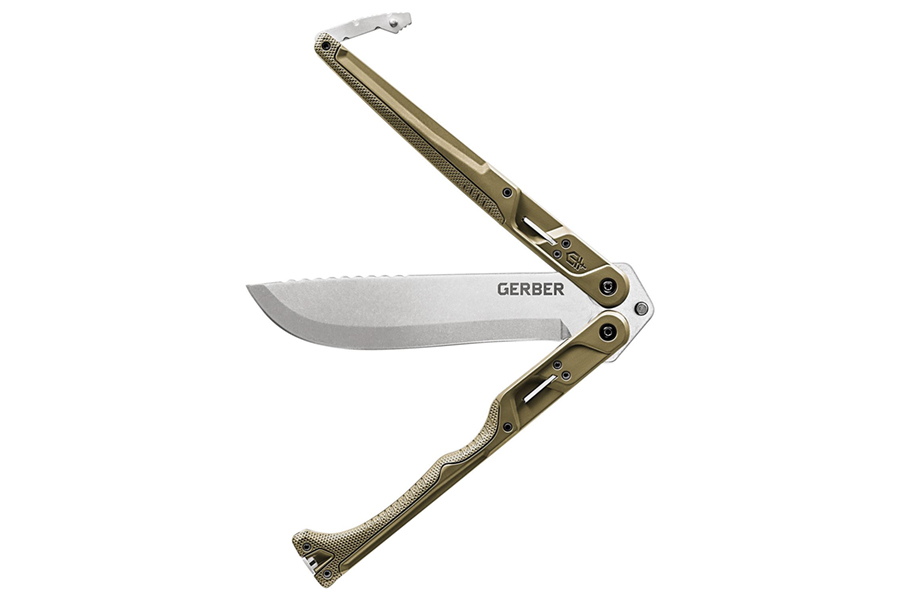 "The DoubleDown is the result of user-focused problem solving and great engineering," states Gerber's Product Manager for knives and cutting tools, Karrson Koivisto. "Gerber has successfully combined the functionality of a knife, machete, and hatchet into a chassis that folds down to something the size of a standard flashlight. The folding and locking mechanisms are designed to provide the utmost in safety and durability." That sounds like a lot for a folding knife, but the DoubleDown is up to the task—or tasks, as it were. Because of the weight-forward design, as well as the notched grip with forward jimping and the ergonomic handle, the DoubleDown can be used for any chopping or batoning task that may come along. The blade measures 6.75 inches in length and has a slight recurve that leads to the base of the blade so that you can handle typical knife duties even though the knife is oversized. The blade is made of 420HC steel, which will keep an edge but is also able to be quickly resharpened in the field. Of course safety is a paramount issue with such a big knife, and Gerber Gear has you covered there. The QuadLock system used in the blade engages three positions to ensure blade security. And for when you're done using the folding machete, you can keep it on you with the MOLLE-compatible sheath.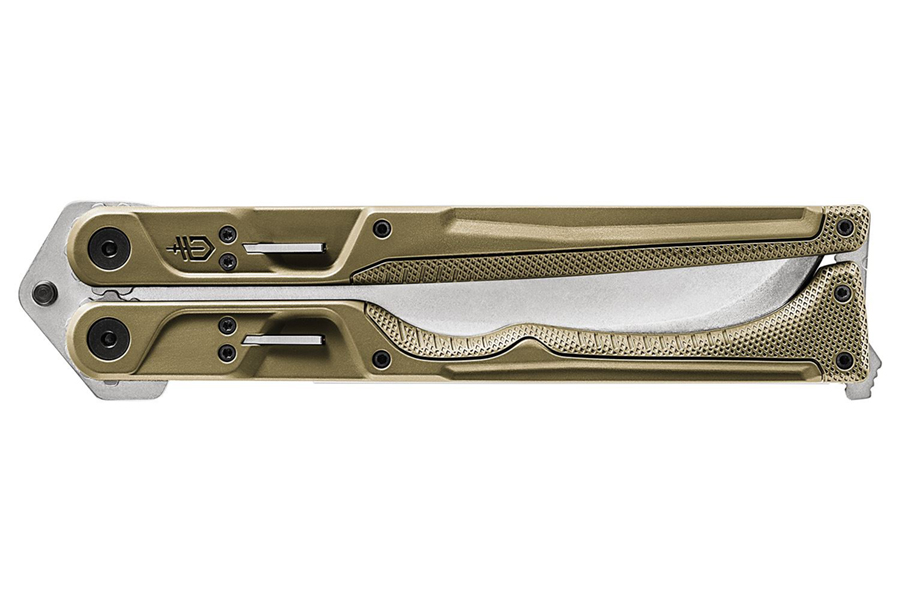 It shouldn't be any surprise that the Gerber Gear DoubleDown Folding Machete is currently out of stock, but when more are available, you can pick up your own for just US$120. You know that inner child is just itching to get its hands on one.