Get a Tattoo You Won't Regret with Deejo
In partnership with Deejo
Who doesn't love a good tattoo? Some of us get them because they can be a highly personal and effective form of self-expression, while there are others – and let's be honest with ourselves here – who get them simply because they look cool. No matter what your motivation, before you go under the needle it's important to remember that while tattoos are great, they can come with some genuine downsides.
For one thing, having a sharp piece of metal jabbing in and out of your skin, possibly for hours on end, isn't most people's idea of a relaxing time. Second, despite doing your due diligence, you can never be 100 per cent certain that your tattoo artist isn't going to have an off day and make an absolute mess of that piece you've been dreaming of. And third, there's never any guarantee that your design of choice isn't going to be a source of significant cringe in future – barbed-wire armbands, anyone? Or that whole tribal tattoo phenomenon? It's enough to make you give your local tattoo parlour a wide berth for the rest of time.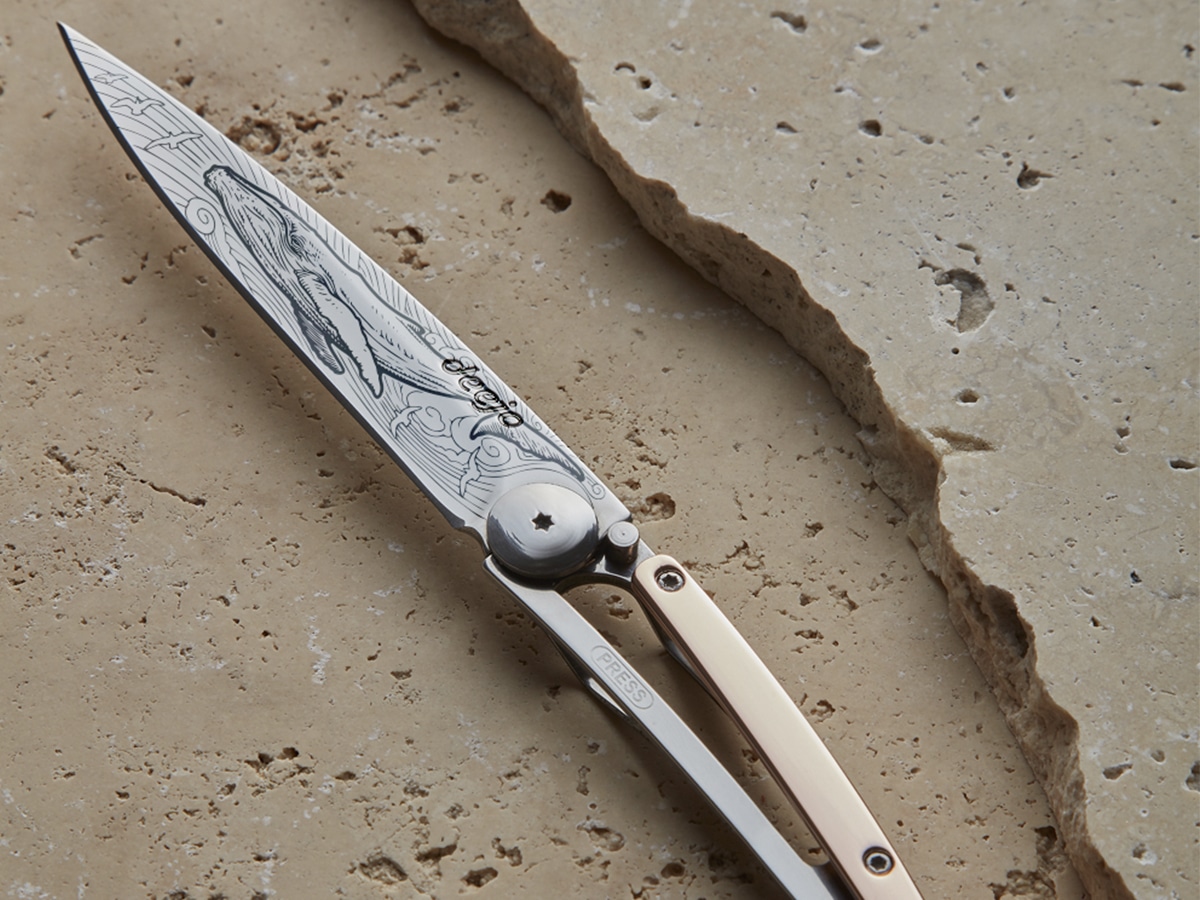 Fortunately, there's a way to express yourself through tattoos that doesn't include worrying about whether the ink-wielder has a hangover or your design will make an appearance on Instagram under the suckytattoos hashtag. With EDC masters Deejo offering an ever-expanding range of stylish knives featuring unique blade illustrations (i.e., tattoos), you can find a design that's a perfect expression of your own style.
Deejo has always offered a wide selection of tattoos, but with 12 new additions to the range, including the intricate Whale, Goal, Immortal, Mountain, and T-Rex designs, you now have over 50 to choose from. And the design is just the start; Deejo enables you to choose everything, from the weight to the blade's finish to the handle material, which you can now customise with the new Camo and Blue Beech Wood options.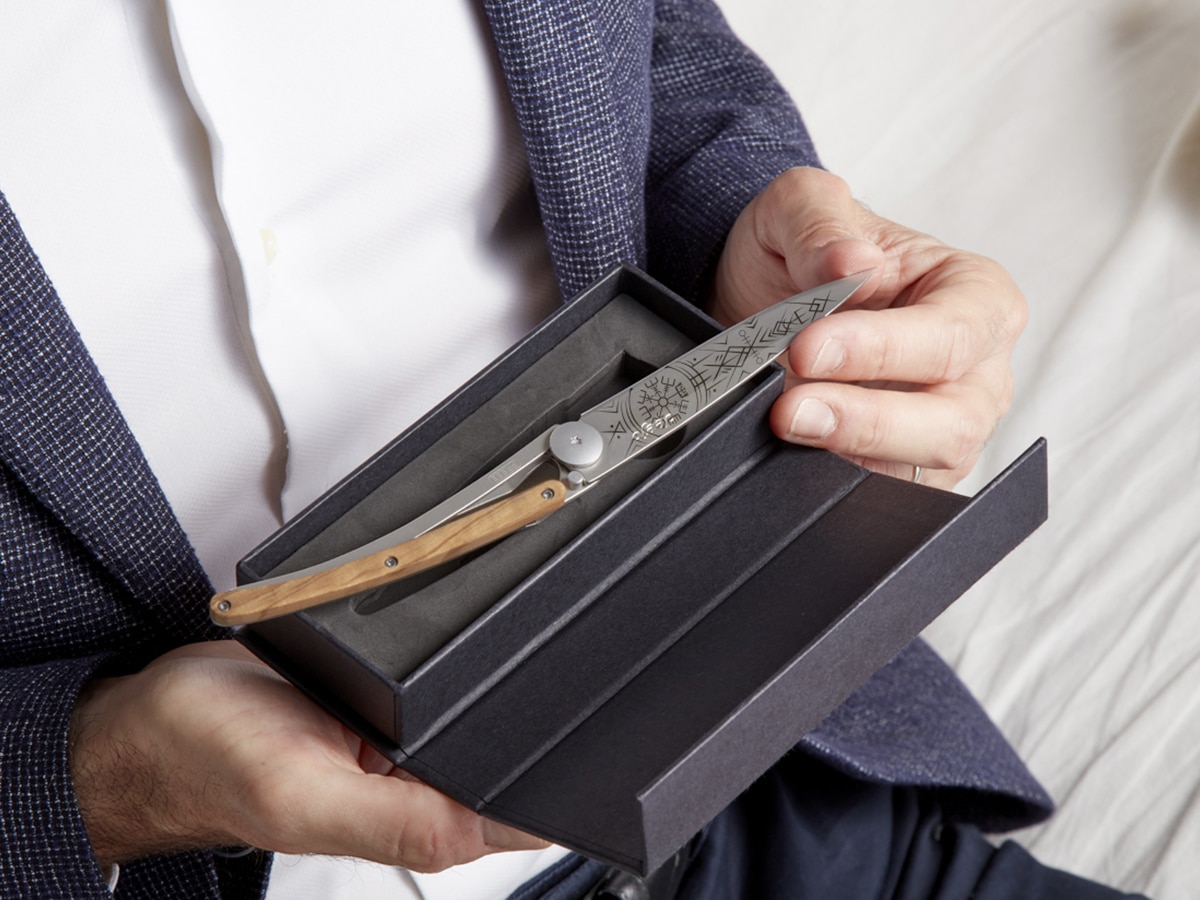 As you'd expect of any good tattoo artist, Deejo will work with you to create a piece that perfectly aligns with your personality and style. And with their heirloom-like quality, Deejo's knives also make an excellent custom gift, whether to mark an anniversary, birthday, graduation, or retirement. And it should go without saying that you'll be better off getting that special someone's name engraved on a blade rather than getting it permanently etched on your own skin – there lies the road to regret.
Just like a traditional tattoo, Deejo's EDC products act as an extension of your identity. So, the next time you're thinking about getting some fresh ink, consider how much more useful a Deejo tattoo with its handy blade and easy portability would be instead.