Kid-ult: Nestlé Wants to Pay You To Taste Test Milkybars
Nestlé is calling all cowboys and cowgirls to become the next Milkybar Kid! Only this time they want a grown-up. Titled the "Milkybar Kid-ult" Nestlé is on the hunt for someone over the age of 18 to become the face of the new Milkybar Whirl, with the successful applicant receiving a free supply.
Appearing as a job application on Seek, the ad states the "Milkybar is now 'adulting'" with the launch of its new chocolate bar that features a deliciously creamy Milkybar with a swirl of smooth milk chocolate. The new chocolate bar will be available in a 45g bar for AUD$2, a 170g block for AUD$4.50 and a Milkybar Whirl Fun Pack for AUD$4.60.
You'll also like:
You Can Now Buy the Official Democracy Manifest Wine
Krispy Kreme Snickers Doughnuts Just Dropped, So F*ck Your Diet
Huckberry Finds – February 2021: The Home Office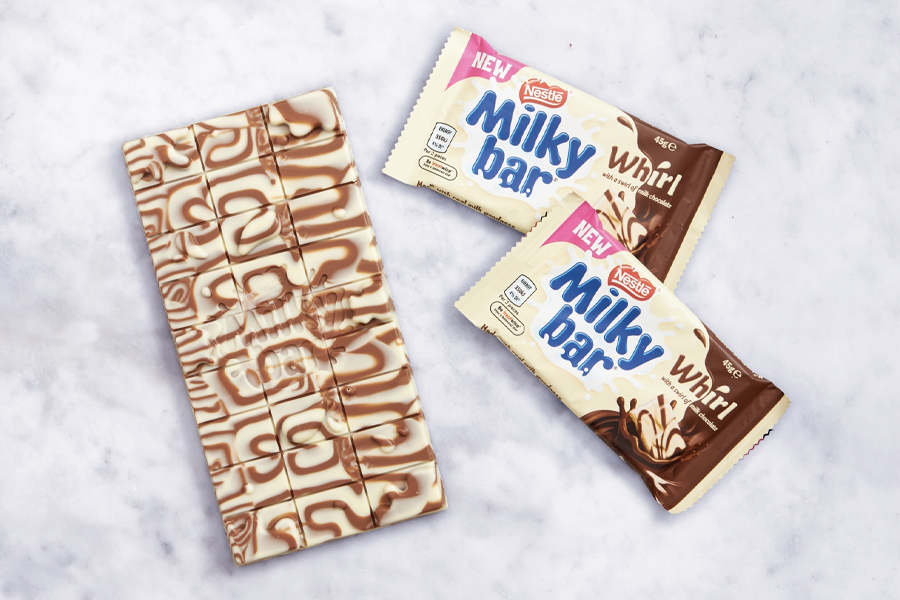 Designed to find the new face for the company's marketing campaigns, the Milkybar Kid-ult will take over Nestlé social media channels, be a part of media interviews and receive a custom made uniform designed just for you.
Speaking with the Head of Marketing Confectionery, Joyce Tan shared the nostalgic inspiration for wanting a more grown-up Milkybar Kid. "We know Australians of a certain age fondly remember the Milkybar Kid, so we're excited that Milkybar Whirl is giving the nation an opportunity to relive their childhood," she said. "Whether it's through this new role or enjoying the new Milkybar Whirl, we want to show Aussies that even though we're all grown up, we can still enjoy a taste of our childhood."
Those with the necessary experience and qualifications – mega Milkybar fan, loves white and milk chocolate – will be granted unprecedented access to the Nestlé chocolate factory, taking a behind the scenes tour of 'the magic that goes into creating the world-famous Milkybar.
Oh, and did we mention you'll receive an hourly rate for all your hard work? Yeah, that's right, you'll receive cold hard cash just for taste-testing Milkybars. Awesome.
To apply for this fantastic opportunity, you'll need to create a 30-second video showing why you want to be the Milkybar Kid-ult. Then send that bad-boy to the email address listed. Submissions close on the 19th of June, so you've got plenty of time to prepare your video. But be warned, this is a highly-coveted position, so make your pitch count. You'll be up against some fierce competition.
Frankly from our perspective, the decision is obvious.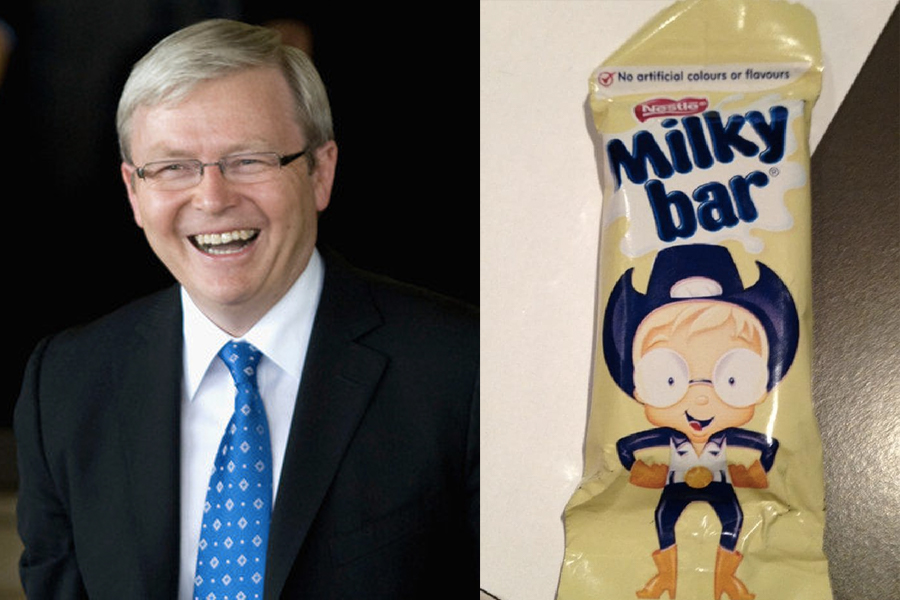 You'll also like:
You Can Now Buy the Official Democracy Manifest Wine
Krispy Kreme Snickers Doughnuts Just Dropped, So F*ck Your Diet
Four Pillars Unleashes Sherry Cask Gin