When it comes to gifting, we've all had those moments in which we just don't have the time nor the imagination to come up with something truly special or meaningful. We tell ourselves that a bunch of flowers will do, or that we'll just pick up a bottle of wine or spirits on the way to whatever event we're attending, be it a Father's Day celebration, Memorial Day event, graduation, or yet another birthday party.
However, it doesn't need to be this way. With the greatest of ease, you can upgrade your gifting game and ensure special events are marked in a way that ensures they're always remembered. To achieve this, the EDC masters over at Deejo have already done the hard work for you, offering a beautiful range of fully customisable heirloom-in-waiting knives, with over 50 blade designs or "tattoos" to choose from.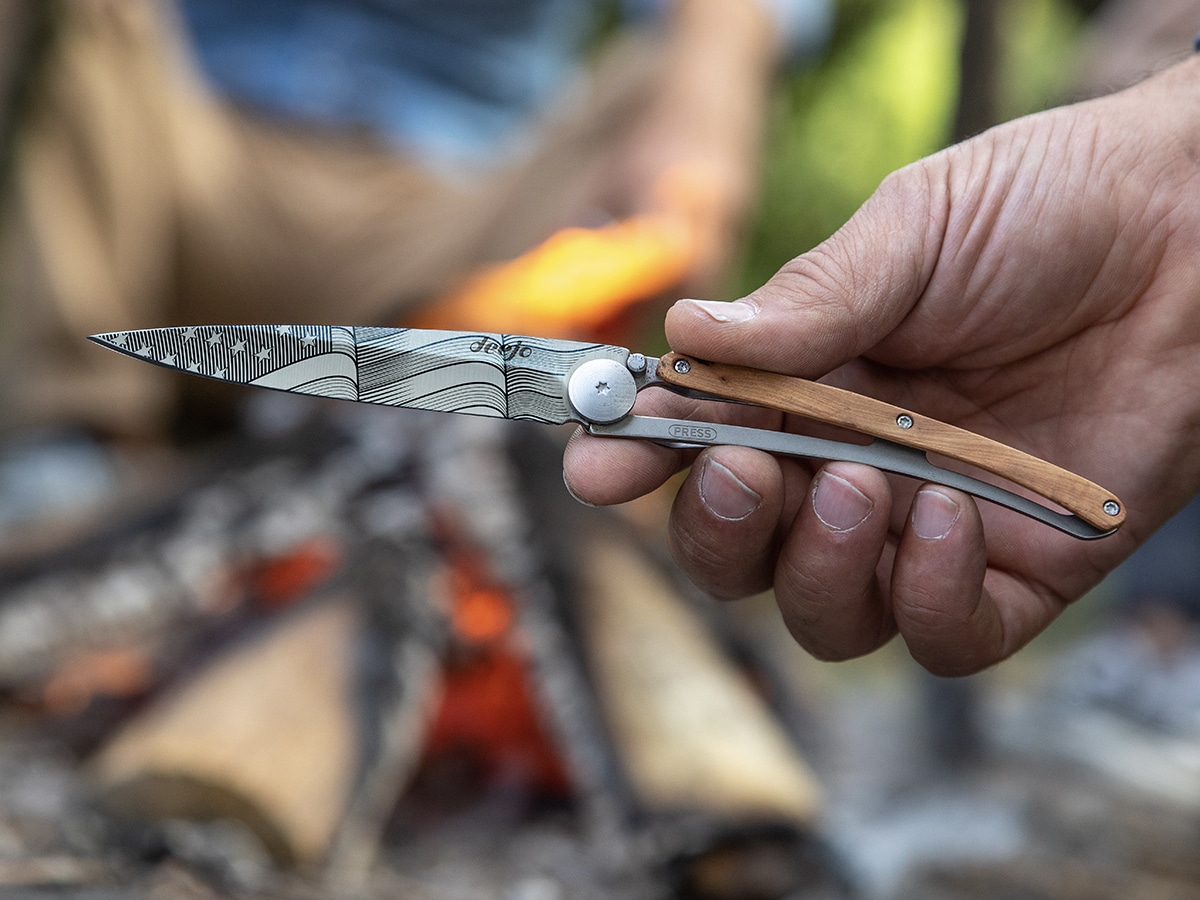 With such a vast range of options, you'll have no trouble finding a knife that's a perfect match for your loved one. Not only can you select designs like the Eagle, Stars and Stripes, Trout or Terra Incognita, but you can also choose from a range of sizes, handle options and blade finishes. We did the calculations, and Deejo offers a total of over 4,000 combinations, meaning you'll have no trouble crafting a unique piece the recipient will absolutely cherish.
Plus, Deejo is now letting you take your personalisation even further, giving you the option of engraving a name and custom message on your knife's handle. This could be anything from "World's #1 Dad" to "Happy 60th Birthday" or "Class of PSU 2022" and will ensure your gift is truly a one-off.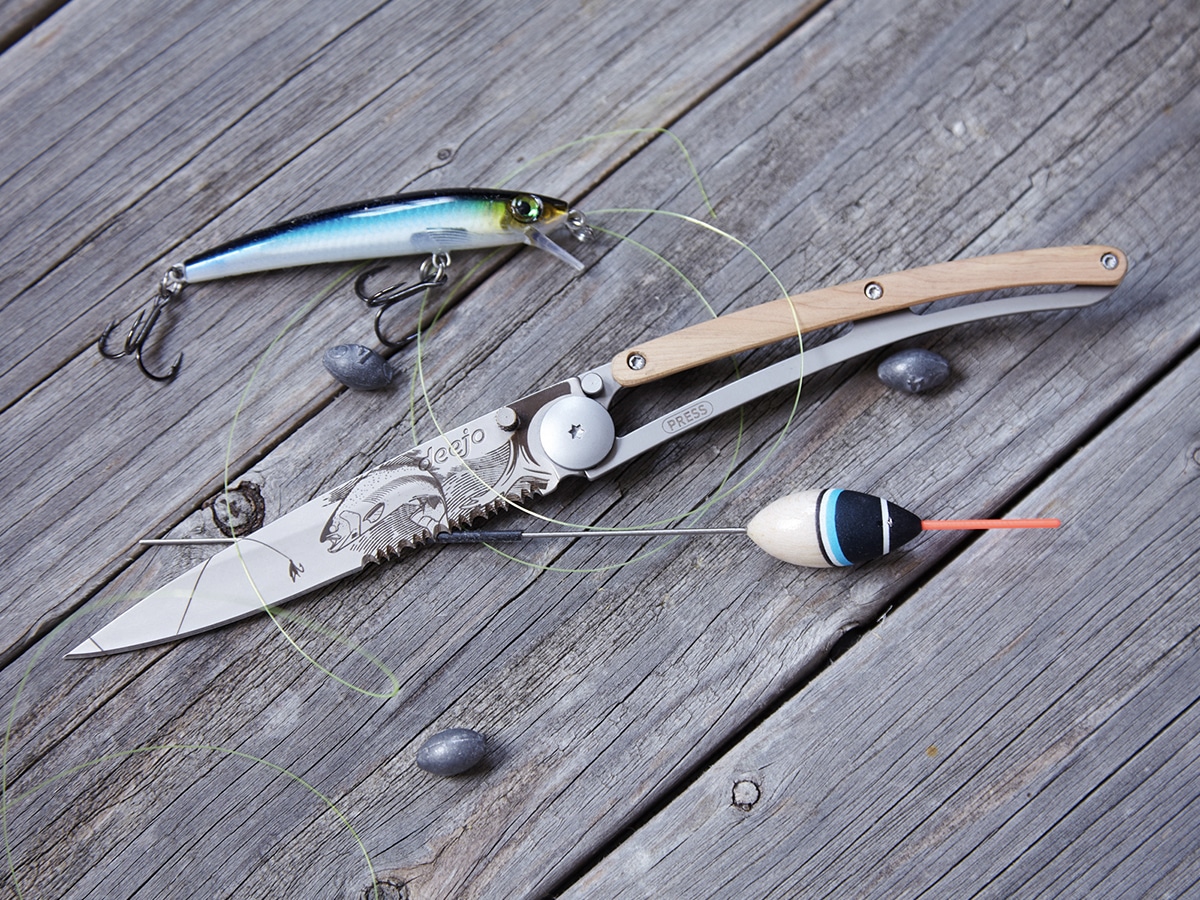 For that special final touch, you also have the option of adding a leather sheath and knife sharpener, creating a complete package that'll ensure your custom-made momento receives the loving care required to continue bringing joy to its owner for many years to come.
By gifting a knife that perfectly complements the recipient's personality and style, you can ensure their special event becomes a treasured memory. You could even purchase matching knives – one for you and one for them – as a symbolic gesture representing that special bond you'll always share.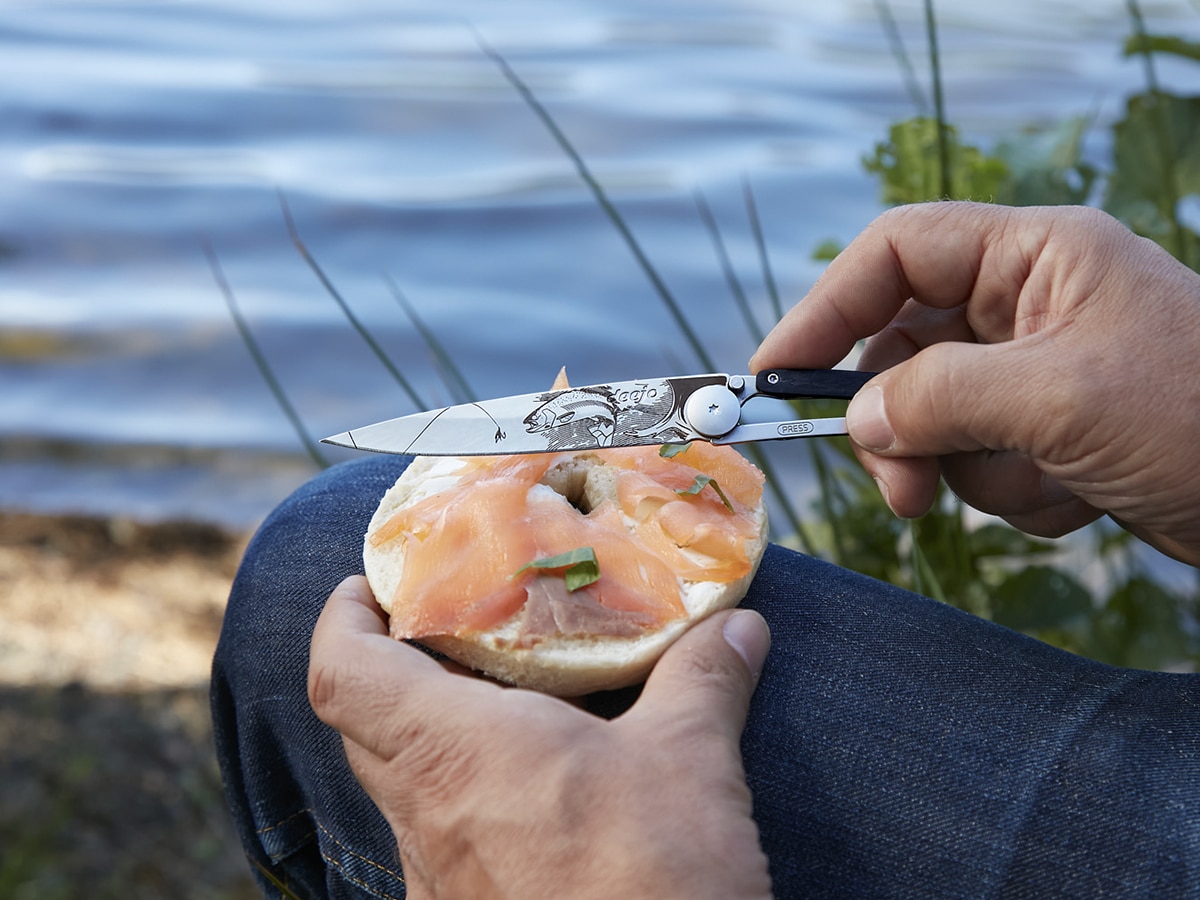 So the next time you're on the hook for a gift, leave the flowers and wine to someone who doesn't want to be remembered. Whether you're celebrating an anniversary, commemorating a boys' trip away, or marking any one of life's other milestones, give something unique and personal – not to mention handy – that will always make your loved one think of you fondly.