Grand Wailea Has the Most Insane Hotel Pool Ever
Growing up can be a pain, but every now and then something comes along that unleashes inside us the unfettered freedom of boyhood. It's like discovering girls or sports or movies or Disney World all over again, where your soul fixates on a newly found object of desire and for a brief moment in time cares about nothing else in the world. Are you picking up what we're throwing down? No? Fine, let's just put it another way: Maui's Waldorf Astoria Grand Wailea Resort has the most insane hotel pool ever.
Seriously. Known as Wailea Canyon Activity Pool, this is one hell of a resort pool situation. For starters the multi-level pool is located right next the pristine beaches of Maui, Hawaii, which is kind of like saying it's located on the outskirts of heaven. That means breathtaking views, the sound of rolling ocean waves and the warm embrace of tropical weather at all hours of the day.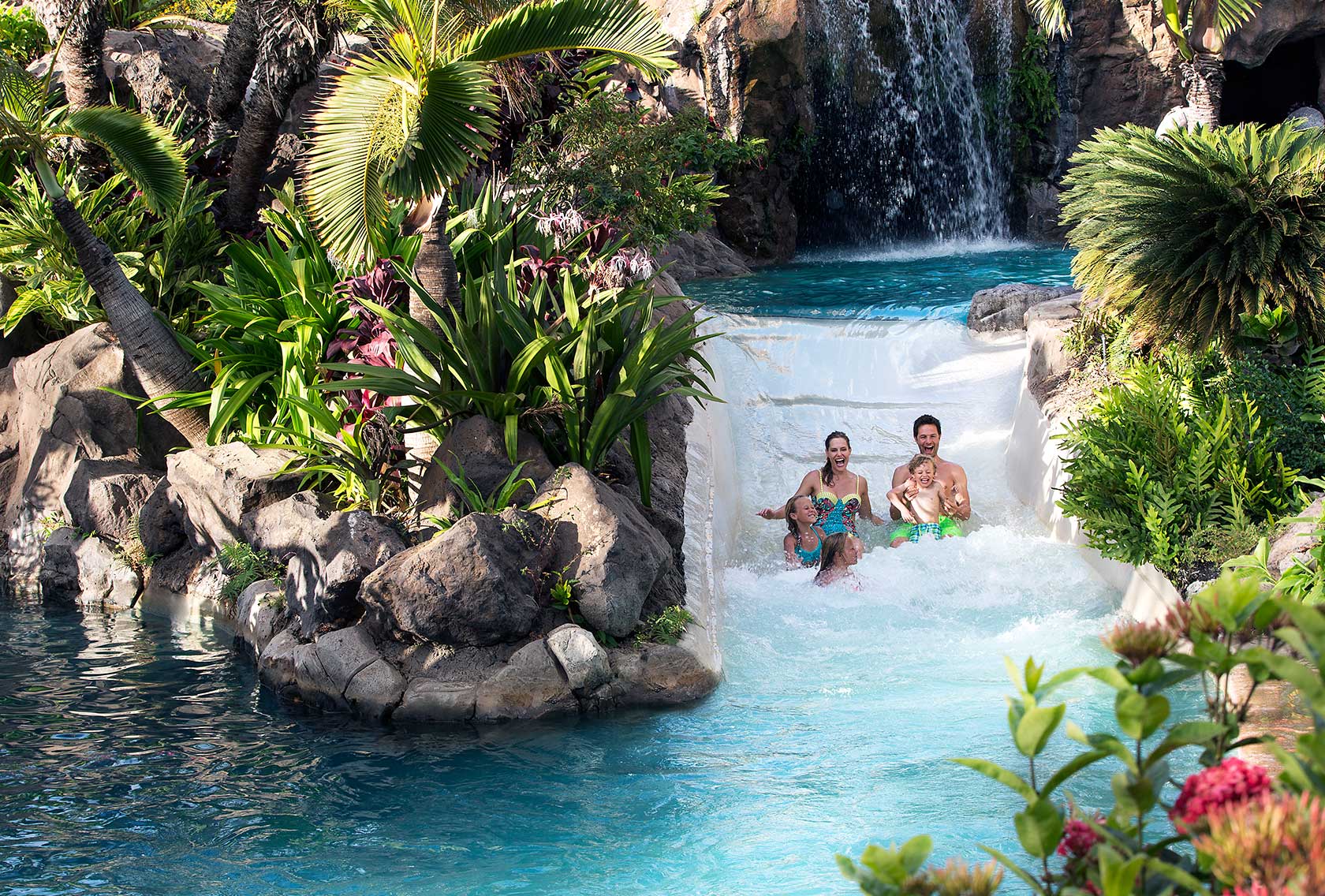 But location is merely one thing Wailea Canyon has going for it. The stunning water complex consists of nine separate pools split between six different levels. Connecting the pools is a river with active currents as well as four water slides. We're just getting started. In addition to the four water slides there's also a whitewater rapids slide. Among those nine pools are jungle pools and a Tarzan pool with rope swing. There's a built-in sandy beach, a network of waterfalls and caves, three Jacuzzis and the world's first water elevator. When you crunch the numbers it comes out to about 25,700 square feet and 770,000 gallons of pure liquid fun.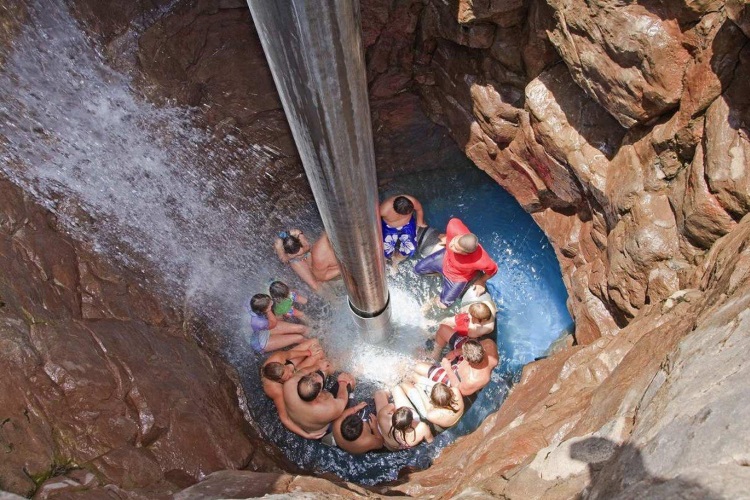 Speaking of liquid fun, Wailea Canyon includes a grotto bar planted directly in the pool. There we sipped tropical cocktails, the warm water and gentle breeze soothing our skin as we watched the sun dip into the ocean. Sydney's urban hustle was like another planet to us, one with its own sweet adventures but far more responsibilities.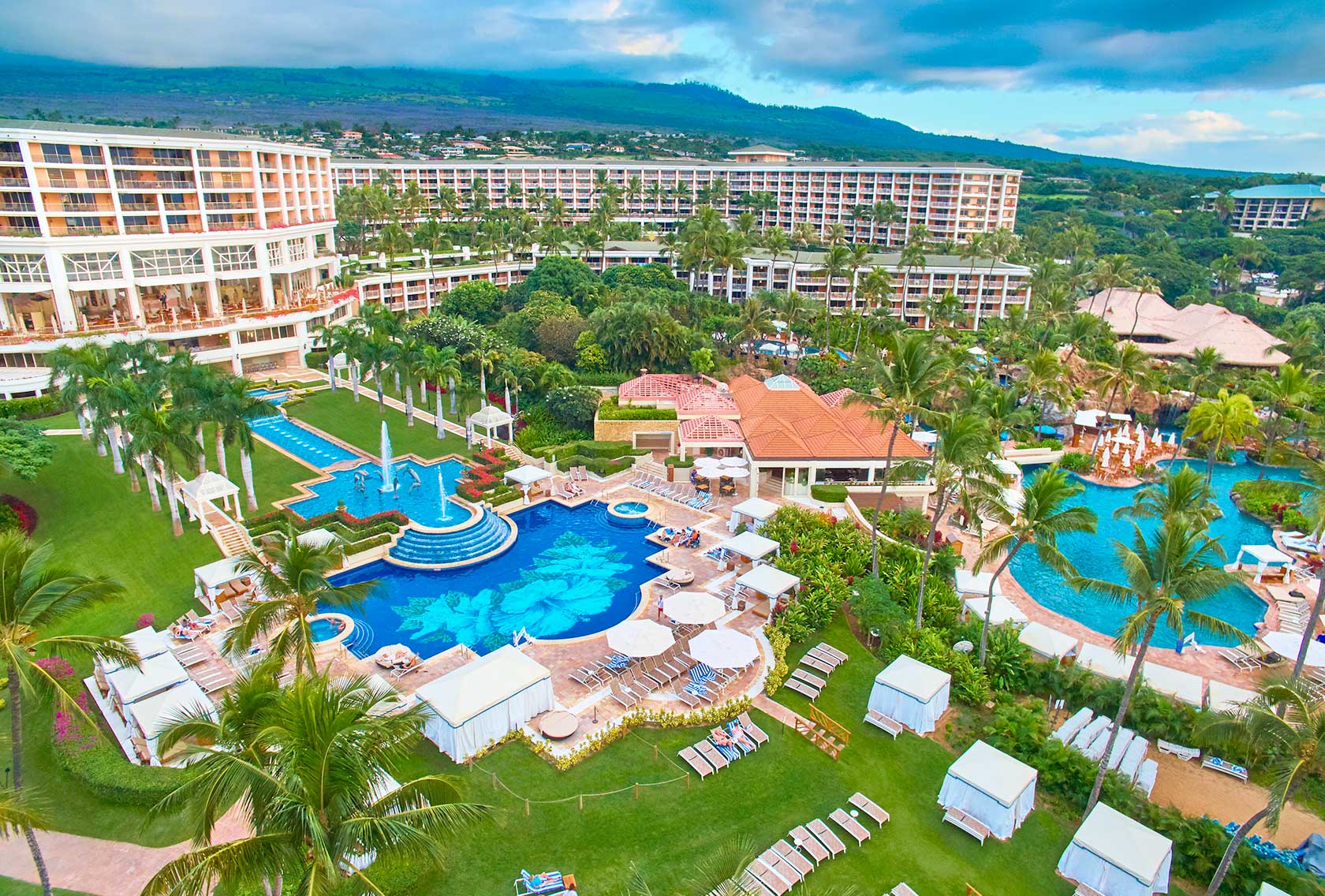 Making a great thing even greater was the resort itself. The Grand Wailea has gone to painstaking lengths to preserve the culture, heritage and overall vibe of Hawaii. As a result the outrageously epic property is like its own island microcosm rife with intrinsic beauty and a legion of activities. Scuba lessons, beach yoga, a Hibiscus pool for adults, grand luaus, a botanical garden and a golf course are just a sliver of what awaits each guest. Oh, and Mariah Carey was there a week before us so go at the right time and you might spot the occasional celebrity.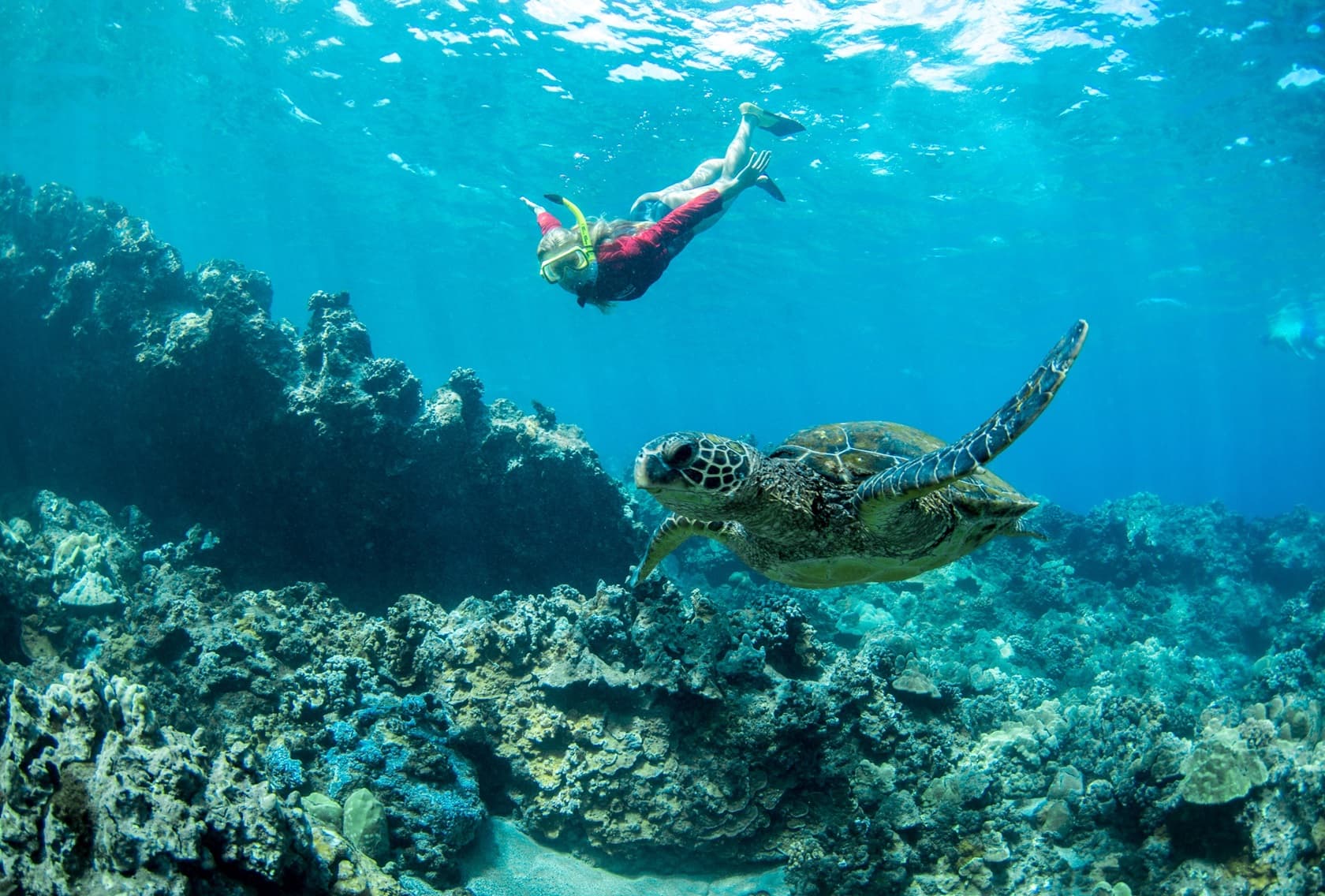 After exploring the Wailea Canyon Activity Pool to its fullest potential we remembered there was a legendary, crystal clear ocean just yards away, so with no further prompts necessary we went paddling in a Hawaiian Outrigger Canoe. The experience came courtesy of the Polynesian Voyaging Society, a non-profit group that builds replicas of vintage Polynesian canoes and leads guests on old school sea voyages without using modern technology.
During our excursion we learned of the famous Hokule'a, a voyaging canoe crafted in 1975 that was the first of its kind to be built in the Hawaiian Islands in over 600 years. In 1976 the Hokule'a embarked for Tahiti, using only the same resources as the ancient Polynesians used centuries ago, meaning no modern instruments whatsoever. With Micronesian navigator Mau Pialug leading the way, the Hokule'a arrived in Tahiti just over a month after its departure.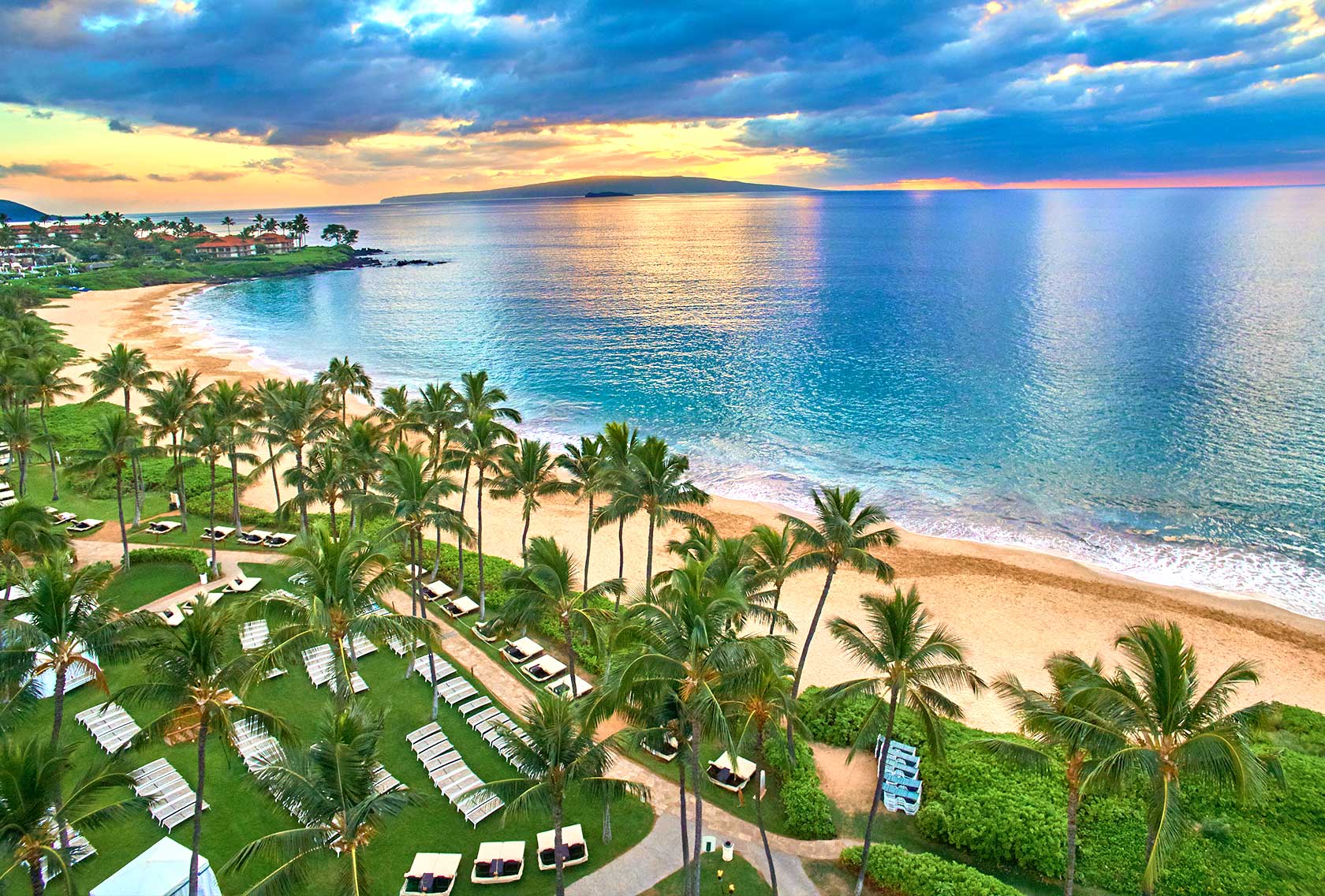 Two years later another attempt to reach Tahiti was made and it cost Hawaii one its most cherished natives, Eddie Aikau. Eddie was a local hero and heralded surfer who saved over 500 lives as a lifeguard. After the Hokule'a capsized en route, Eddie paddled away on a board to fetch help and was never heard from again. Eddie's legend lives on to this day, in Hawaii and also in surfing circles all over the world.
However, Eddie's disappearance didn't deter the Hokule'a in its pursuit of ocean adventure. Since that fateful journey in 1978 the Hokule'a and her sister Hawai'iloa have undergone monumental voyages to Polynesian islands like Somoa and Tonga, and even trips to places as far as New Zealand.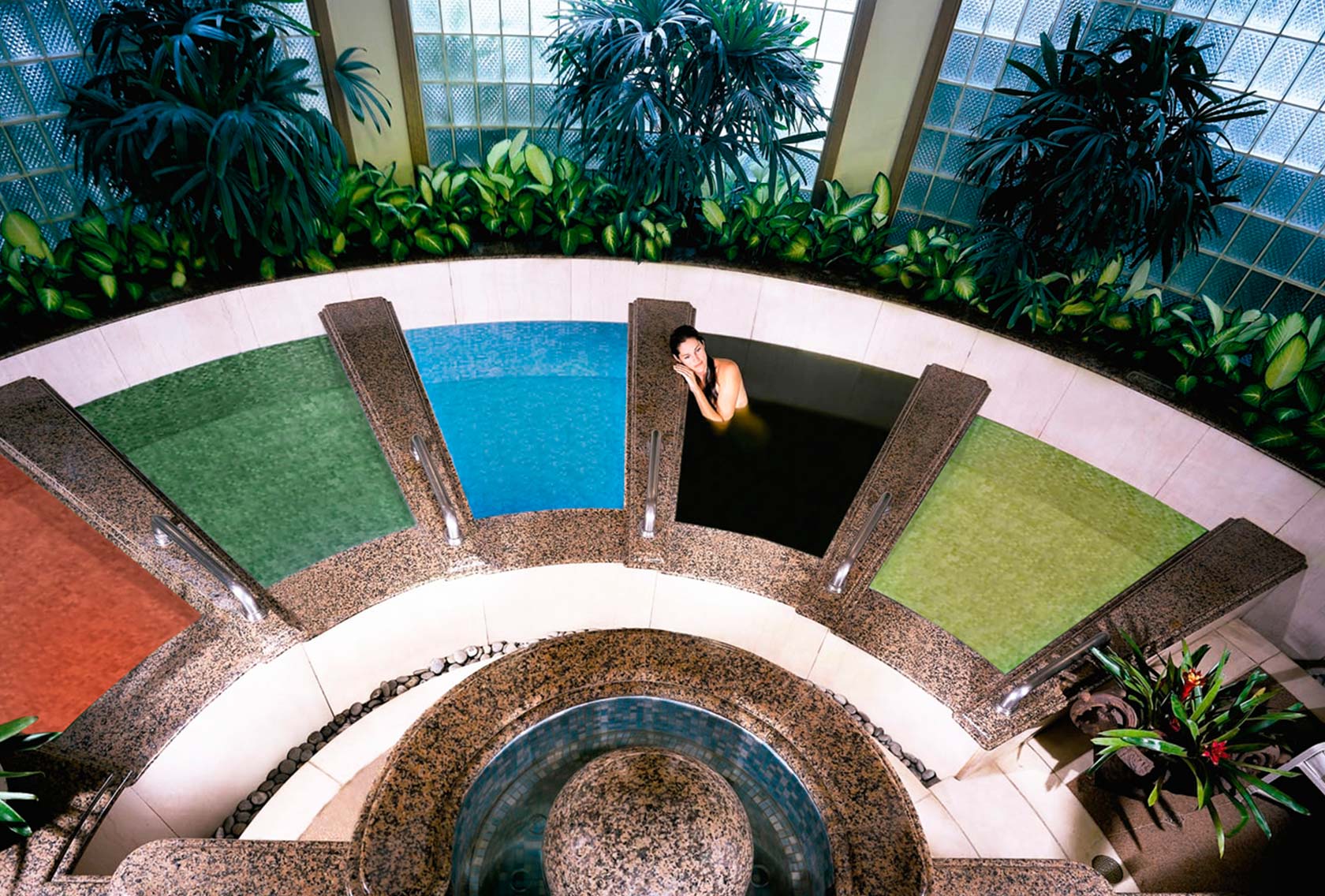 After racing down the water slides and paddling at sea, it was time to relax like a true adult. That meant visiting the resort's Spa Grande. Like Wailea Canyon, Spa Grande definitely takes a "go big or go home" approach to rejuvenation and relaxation, which equates to 50,000 square feet of top-shelf bliss aka the largest spa in Hawaii. Spread across its domain is a premium Terme Hydrotherapy Circuit complete with Roman tub, saunas, specialty baths, Swiss jet showers, a Japanese furo and majestic waterfalls. There are over 40 treatment rooms to get your Zen on, and a menu that includes massages, facials and various full-body therapies. For those who seek higher planes of being through physical exertion there's a massive fitness centre packed with the latest equipment and daily classes.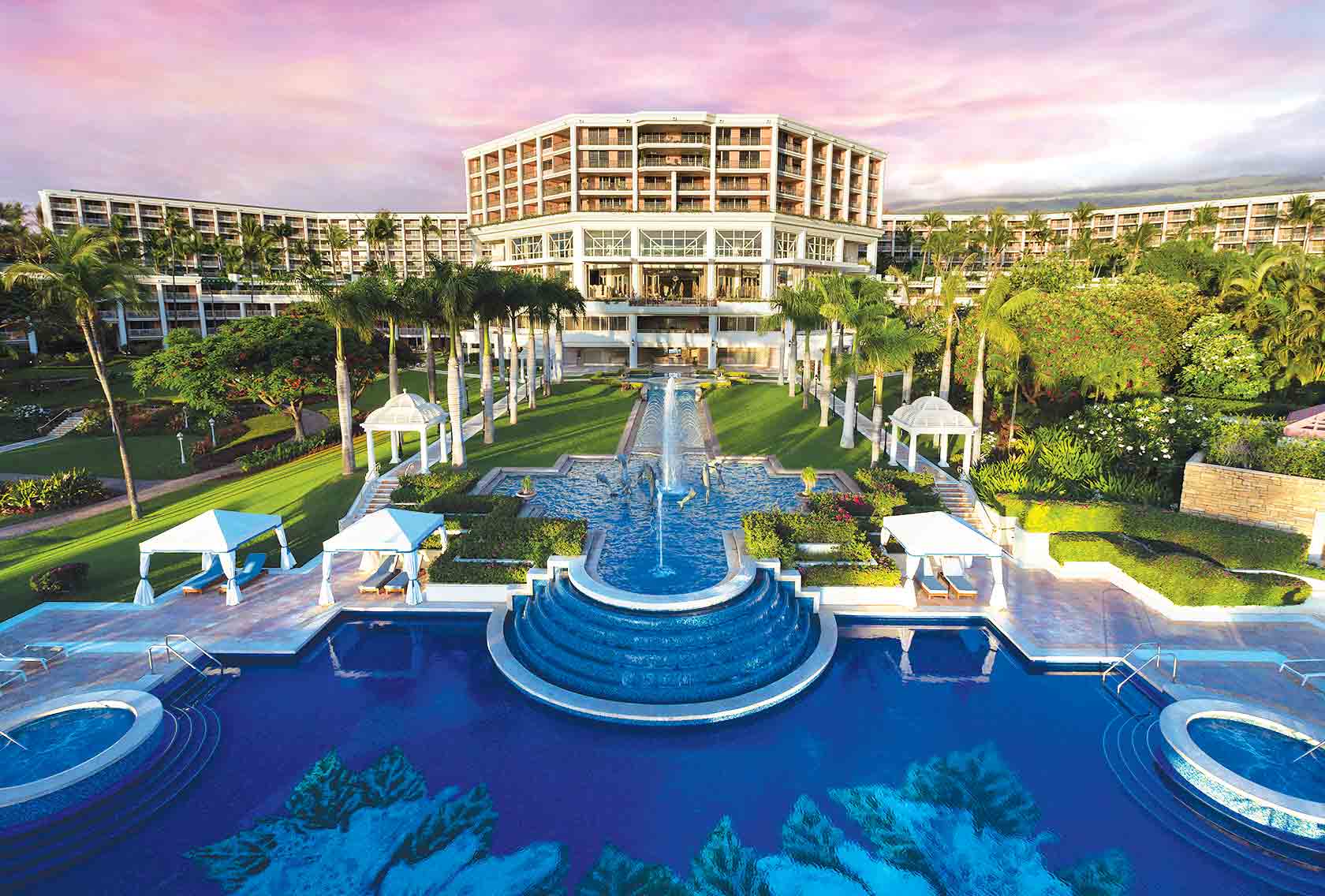 In essence, Grand Wailea is a supremely gratifying refuge of adventure and relaxation. Between the mind-blowing network of pools and slides, the amazing activities, the immaculate spa and the luxurious dining you float by on a sea of toe-curling euphoria for days on end. Pair that with the kind of surroundings you're only used to seeing in paintings and on postcards and you'll end up pinching yourself just to make sure you're not dreaming.
Thank you, Grand Wailea. We can't meet again soon enough.
Man of Many was a guest of Hilton Hotels & Resorts.