Green Lumber's Confidence-Boosting Fuel Capsule Aims to Increase Stamina & Energy
In Partnership with Green Lumber
We can all use the occasional boost and Green Lumber is here to provide it. Not to be confused with the standard chemical fare, the brand's 100% natural capsules feature a unique blend of herbs and roots. Green Lumber's ingredients are mixed, tested, and packaged in the USA following stringent manufacturing processes for quality you can trust. The best part? This stuff actually works. Customers report increased energy, confidence, stamina, and libido for 72 hours at a time.
With their emphasis on natural ingredients, local production, and customer service, Green Lumber strives for purity and perfection. They also target men from all walks of life, meaning college kids and retirees and everyone in between. By refusing to cut corners, the brand brings forth a tier of cleanliness and quality that's hard to surpass. You won't find these products sitting next to 5-hour energy shots or cheap Viagra knock-offs at the nearest gas station and Green Lumber wouldn't have it any other way. Take one capsule every 72 hours and you'll experience a clean and long-lasting boost to your body, mind, and spirit.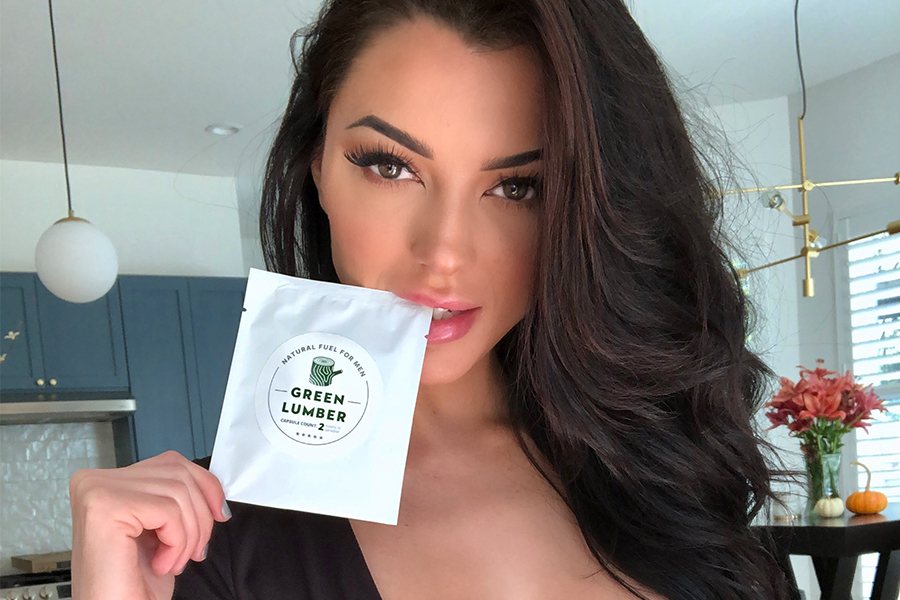 Green Lumber currently offers three different product packs: Weekender, Vacation, and Lifestyle. Within each capsule, you'll find the following ingredients:
Tongkat Ali Extract – A slender shrub that's reported to boost libido
Hericium Extract – A mushroom that may improve cognitive function while regulating both the nervous system and digestive system
Panax Ginseng Extract – Long associated with traditional medicine in places like China, this extract reportedly helps with memory, physical stamina, nerves, and muscles.
Barrenwort Extract – Alternatively known as 'Horny Goat Weed,' this extract is known to boost libido and improve male performance
Tribulus Extract – A small, spiky leaf plant that may improve blood circulation and also enhance athletic performance
Cordyceps Extract – A rare fungus from the mountains of China that reportedly improves male performance, energy levels, and sleep
Olive Leaf Extract – Often used in the health and beauty industry, this extract contains a beneficial antioxidant called oleuropein, which helps the body recover
Maca Root Extract – Native to Peru, this nutritious plant is known to support stamina, energy, sex drive, and fertility
Like cars, men need to fuel up every now and then and we're not just talking food. Meanwhile, most energy or libido supplements are cheaply made and chock full of chemicals. That means you can expect mixed results and potentially unwanted side effects, amongst other things.
Green Lumber prefers to fuel you up the all-natural way, using effective herbs and roots that have been shown to make a difference. Take one capsule every 72 hours for improved mood, energy levels, and overall performance. You'll be feeling as strong as lumber in no time.