6 Ways to Turn Your Post-Isolation Growth into a Full-Blown Beard
It's safe to say we all let ourselves go a little over isolation. The waistlines bulged, the bottles stacked up and our grooming habits went out the door. But it's not all bad news. Some of us may have even grown quite fond of the isolation beard. Now that we're back in the office, however, the jabs and jeers have returned and we're back to wondering if our quarantine addition is really all it's cracked up to be. But Gary McKenzie, American Crew senior stylist says the hardest part is over.
"It seems that more guys care to give it a go as they've gotten over the in-between stages of growing a beard, that can be quite awkward when they've been stuck at home," he tells Man of Many. "I guess this really has been the perfect time to grow out your beard."
You'll also like:
13 of the Best Men's Combs for Your Hair and Beard
20 Best Beard Oils For All Types of Facial Hair
How to Pick a Beard to Suit Your Face Shape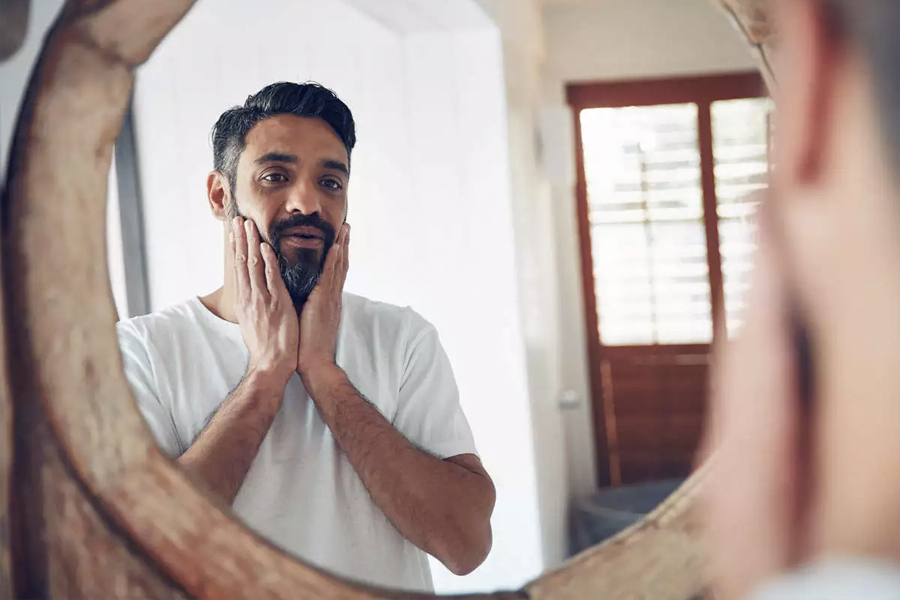 Now that the barbershops have reopened and the office wear is back in season, more men are running into the issue of maintenance; namely, 'How do I get this growth to look like a real beard?'. Well, like all things, it pays to have a plan. McKenzie suggests setting out your beard goals, usually with a specific style or role model to look up to.
"With the guys that have short back and sides, the Ned Kelly look seems to be still strong," he says. "For the guys that have grown their hair longer through ISO, a more tailored look is the way to go to balance the longer hair. The moustache is on the rise but not the porn star ones, more the pencil-thin (Erol Flynn) or Salvador Dali look seems to be the go."
6 Ways to Make Your Beard Look Fuller
Sure, moustaches are great, but if the beard is your true calling and you are looking for ways to make those wispy bits seem fuller, we've got you sorted.  Here is a list of 6 ways to make your beard look fuller;
1. Regular Maintenance
"A good beard care and maintenance routine is the key to grow the kind of strong and thick beard as this doesn't grow naturally for some people," McKenzie says. For most guys, that means utilising some kind of beard serum or moisturising oil. This will not only help to keep your beard healthy but your skin fresh and free from irritations.
2. Clean Up the Neck
Contrast always makes things pop, so it makes sense that a sharp neckline will give your beard that full, crispy appearance. It's not always an easy thing to do, that's why we turned to Edwards and Co's Rob Szincsak for tips on how to nail the process.
"Start by defining your borders. Lift your chin and pick a spot two fingers space above the Adams Apple, using your trimer to make your first incision mark," Szincsak says. "Next, mark up left and right jawlines by creating an incision mark just under the jaw bone. When you have your three incision marks, use the trimmers to connect all three points, removing all hair that sits below the line. Use your brush to clean away the clippings to ensure you haven't missed anything."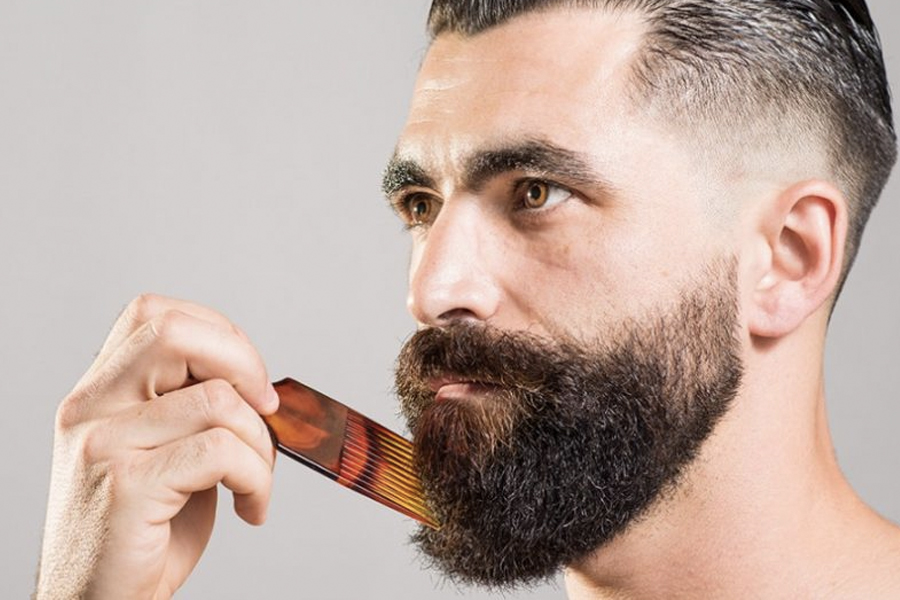 3. Cleanse and Condition
The third step in making your beard look fuller is to ensure that it is clean. A healthy beard will look better and the best way to keep things in check is to cleanse and condition your facial hair. "You want to keep your beard in good condition to achieve its healthiest appearance," McKenzie says. "Beard cleanser is the go-to product to leave the beard clean and free of daily residue and odour (especially for smokers)."
Szincsak agrees, revealing that beard-specific products can offer a range of benefits, both for skin and facial hair health. "To avoid any redness and ingrown hairs, make sure you use a moisturiser on your neck, we recommend Baxter Oil Free Moisturiser.," he says. "Use beard oil to keep your beard smelling fresh and to help with taming and maintaining coarse and curly hair, we lock The Groomed Man Cool Cola Bear Oil."
4. Get Your Cheeks Sorted
Similar to the neckline, having a sharp lineup on your cheeks will give more structure to your face, which can elongate your chin and emphasise the parts of your beard that are full. "This step will be different for everyone, depending on where their beard line grows to," Szincsak explains. "Flip the trimmers upside down and work with your natural hairline, trimming away any fuzz from your sideburn down to the corner of your lip. For a super clean, defined line, you can use a razor here, making sure skin has been moisturised first."
5. Know Your Limits
Just like the old man with the plastered down comb-over, clinging to whatever hair you've got is never a good look. It pays to know your limits and to avoid pushing them too far. "If your beard is sparse, go for a shorter/medium length will make it appear thicker," McKenzie says. "If the texture of your beard is very coarse, keep it trimmed regularly and keep it tighter under your jawline to help the shape sit flatter and not puff out."
6. Work With Proportions
Just like a good suit, a beard is not one-size-fits-all. Chat to your barber for their recommendations but always try to keep things in proportion. Regardless whether you've got a bit of stubble or a bushy beard like James Harden, the key to proportion is shape. You can start this process by using a comb to brush out the hair and remove the finer ends and any flicks. "This also helps to shape your beard, making sure it looks thick without losing any length.," Szincsak says. "For an extra thick and full look, you can use an at-home beard dye."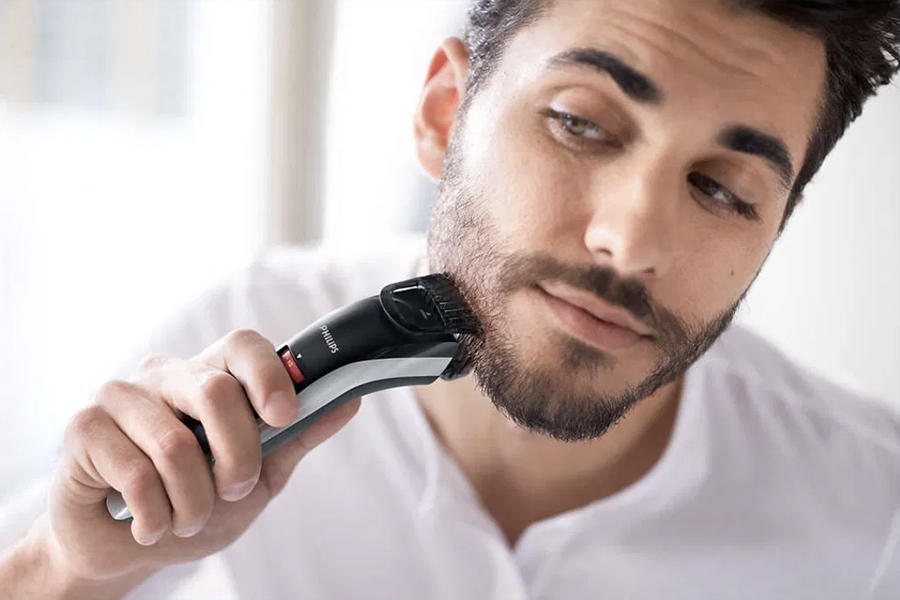 Like we said, if you've found yourself quite enamoured with the quarantine beard, you don't have to bite the bullet and say goodbye. Following some simple grooming tips can help you to keep things tidy, whilst also making your beard look fuller. Most importantly, however, is a consistent routine.
"A regular trim is always important to make sure you keep a good shape if you're trying to grow it to the required length," McKenzie says. "Keeping a trimming routine can speed up beard growth in general."
You'll also like:
13 of the Best Men's Combs for Your Hair and Beard
20 Best Beard Oils For All Types of Facial Hair
How to Pick a Beard to Suit Your Face Shape
Do beard products work?
Beard products such as serums and oils are effective in reducing redness and itching on your beard. For the most part, these products actually treat your skin, rather than your facial hair.
How can I make my beard look fuller?
Aside from your paints and enhancements, the best thing you can do to make your beard look fuller is to have it regularly shaped and to clean up the neckline. This contrast will make it appear thicker.
How can I grow my beard faster?
While certain supplements may suggest that they can make you grow beard hair faster, there is little science to support the claims. The best bet for a thicker beard is time.