Artius Man Beard Oils are Handmade and Naturally Scented
The beard makes the man and great product makes the beard. That's the philosophy over at grooming brand Artius Man, which translates to "Complete Man" and operates accordingly. Refusing to cut corners in the pursuit of purity, they bring out the best in their customers by way of high-quality formulations. Each beard oil is handmade in small batches, bolstered by all-natural scents, and thicker than most counterparts. The brand's team members test every product on themselves and for months at a time before putting it on the shelf. Sealing the deal is a handshake agreement, their friendly way of offering a 100% money-back guarantee.
Because Artius Man beard oils are thicker than the standard fare, they deliver extra style and shape to your beard without weighing the hairs down. Blending signature oils and botanicals, each one is suitable for a variety of skin and hair types. Thanks to all-natural formulas and rigorous testing, you get perfect texture and healthy shine. Oh, and let's not forget about those enticing masculine scents, which likewise come from natural sources. Indeed, you won't find cheap fragrance oils or toxic chemicals in these parts. Along similar lines, the brand doesn't test any of its oils or other products on animals.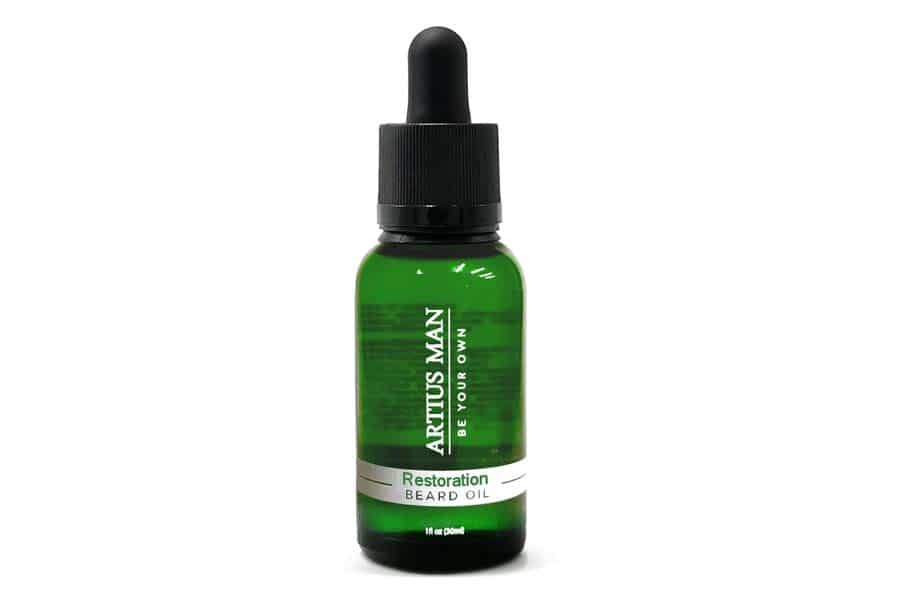 Artius Man Restoration Beard Oil
As you might expect, Artius Man offers a robust selection of high-quality beard oils. One of their top-selling products is Restoration Beard Oil with Agarwood. Chock full of certified organic ingredients, it brings forth the cologne-style scent of oud, lavender, tonka, and sandalwood, with subtle woodsy accents. Like all the brand's oils, this one is naturally-scented, paraben-free, cruelty-free, and thicker than most counterparts. Between the palpable performance and rich aromatics, it exists in a class all its own.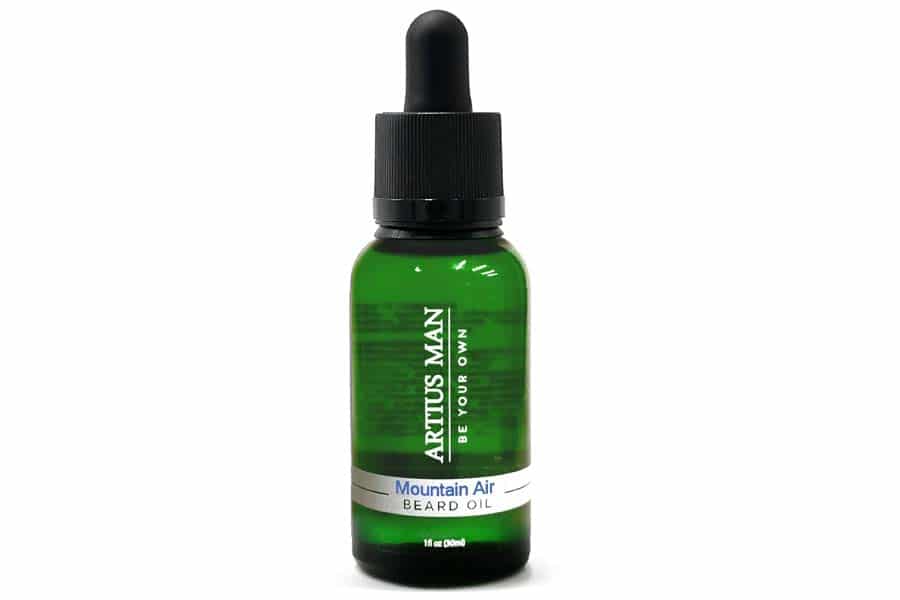 Artius Man Mountain Air Beard Oil
Another classic scent is Mountain Air. Highly distinctive, the beard oil makes good on its name at first whiff. Expect fresh blasts of mild pine, earthy aromas of patchouli and cedarwood, and crisp top notes of spearmint and cypress. Taking a balanced approach, the oil doesn't make you smell like a mountain man as much as it conjures an aromatic spirit of the outdoors. Masculine but with sensual undertones, it proves hard to resist.
Most men's grooming brands offer cheap ingredients at high prices in order to crank up their bottom line. Artius Man is not one of those brands. Going the extra mile on every front, they source all-natural ingredients of exceptional quality and make small batches by hand. They never use fragrance oils and test every product on themselves for extended periods of time. As a result, you get healthy shine, robust shape, perfect style, and alluring scent. The oil makes the beard and the beard makes the man. You do the math.