An Interview with Dion Nash, Founder of Triumph & Disaster
Triumph & Disaster, the brainchild of rebellious Kiwi Dion Nash, is the mens grooming brand shaking up an industry that's rapidly growing, due to an informed demand by a consistently more engaged and savvy audience. As blokes move further away from borrowing their girlfriend's stuff (in the bathroom, that is) and start to forge their own grooming regimes, guys like Dion have pounced on the opportunity to fill a much needed gap in the marketplace, pairing good business principles with ethically produced products, and gathering a loyal fanbase in the process.
Dion took some time out of his busy schedule to chat to Man of Many about his excellent products, how he's built Triumph & Disaster to it's current highs, and how men are starting to take their skin more seriously.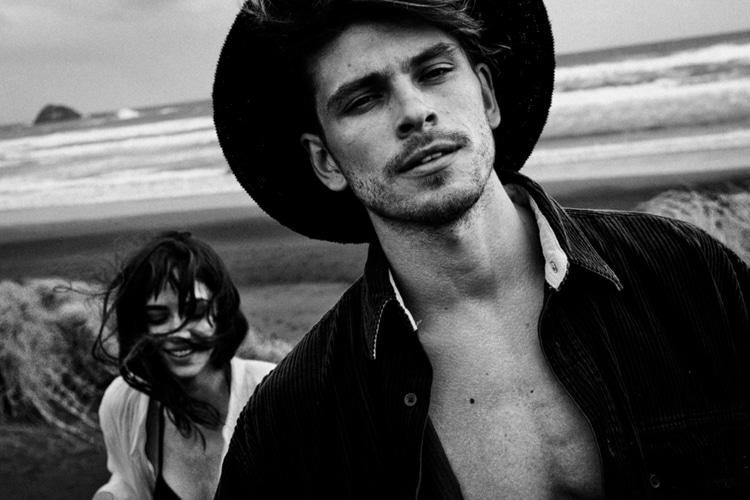 Tell us a bit about your background with men's grooming and skincare.
Basically I started out in life as a cricket-mad sports jock, I chased this as far as I could and was lucky enough to represent New Zealand before retiring due to a series of back injuries. As a professional sportsman I spent days on end outside, exposed to sun, wind and sweat – sometimes all at the same time. Because of this exposure I was made acutely aware of the effect that the sun and our environment has on our skin and consequently the way we feel. During my playing days I had developed my own routine of protection and care from the sun, mostly using women's products because there were no men's products that were any good, so I had a slightly industrial exposure to skincare regimes and intuitively I guess I always saw the opportunity to improve on what existed at that time.
How did Triumph & Disaster first start to develop as an idea?
Basically I am unemployable due to not taking direction very well, so it was either do my own thing or go to the beach and learn to surf. Truth is owning my own brand and starting a business scared the shit out of me and to some degree still does, but it's the same feeling that keeps me alive. So I sort of had to have a go. I had cut my teeth in branding and business with 42Below (NZ vodka brand) and wanted to put what I had learned into action.
As I said above, skincare was a more natural calling that you might think, being close to a cricketers heart having leant to appreciate the finer points of a moisturiser, sunscreen and the joys of exfoliation. So I felt like I had an inside knowledge of the category and I had learnt some skills I wanted to put into practice. So, basically I needed a job : ).
You make a wide and varied range of products and accessories – do you find men find a favourite brand and stick to it?
Generally speaking yes, but this can be both a good and bad thing, as sometimes getting them to trial a new idea can be tough. Our experience though is guys are quite discerning and once they use a better product they rarely go back.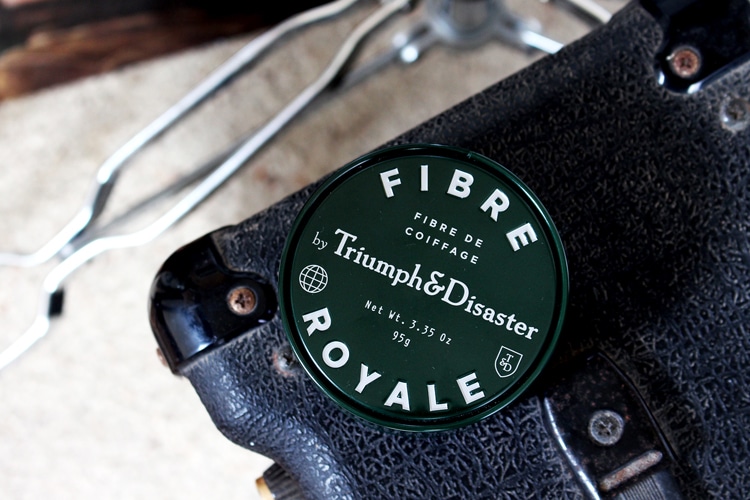 Tell us a little about the ingredients used, and why they're important.
We use a lot of native NZ and pacific region ingredients, these give us a real point of difference in our formulations which are 100% bespoke to T&D and have been formulated to solve skin and grooming issues as we see them. Using local ingredients grounds our heritage and reinforces us as a south pacific brand that is showing the old cosmetics industry a new way to think and solve problems for customers.
Below are a couple of standout ingredients that give us a fresh edge.
Horopito – Horopito is an ancient herb that grows only in New Zealand. A sturdy shrub that has survived 65 million years by developing chemicals that resisted not only animals and insects but also microbes like fungi and bacteria. The plant also contains powerful antioxidant flavonoids, including quercetin and taxifolin. Indigenous Maori used Horopito to treat wounds, as a tea tonic, a poultace and they chewed it for toothache. We use it to treat blemishes as a sterilising agent in our Gameface moisturiser.
Oil of Tamanu – Used for centuries in Vanuatu and Tahiti. Often referred to as 'miracle oil' Tamanu oil possesses a unique capacity to assist the formation of new tissue, thereby accelerating wound healing and the growth of healthy skin. Tamanu oil is employed by Polynesian women for promoting healthy, clear, blemish-free skin, and is also used on babies to prevent diaper rash and skin eruptions we use it in our Face Cleanser as it is a great treatment for skin irritations and mild acne.
Ponga Fern – Polysaccharides extracted from the fern when applied to the skin in lotion form have been clinically proven to have an immediate mechanical tightening effect that decreases wrinkles and increases tonicity and firmness, it makes for a killer ingredient in our Gameface moisturiser – delivering toning and lift.
Growing up half boxer / half tailor by blood, were you pretty much destined to make stuff for guys?
Haha I guess you could say that, although my fathers advice about fighting was the first thing you should do is run – so maybe he did not think too much of my boxing technique! Truth is I love the industry, still wake up excited every day about what we can do to improve the customer experience. Six years in we really believe we are only at the beginning.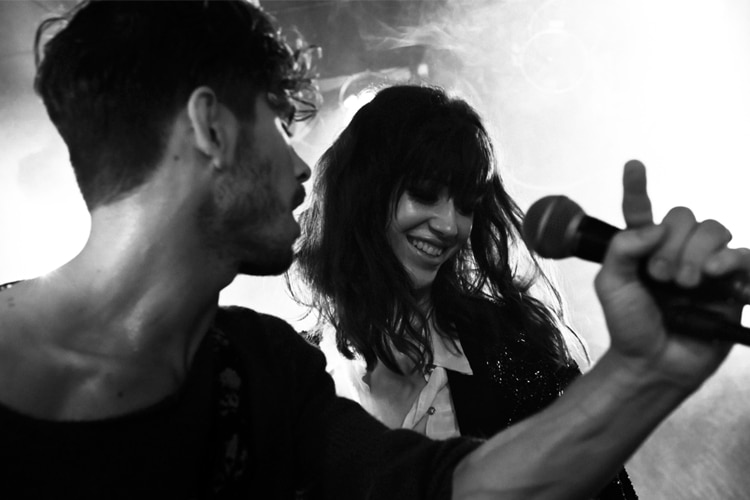 Do you find more and more blokes are taking better care of their skin / general grooming practices?
Yes – the conversations have changed entirely, guys are now completely comfortable talking about skin, grooming and style. I would say the majority of this change has happened in the last five years.
What's the easiest way to explain to guys why it's worth investing in quality grooming products?
I recently watched a documentary on Warren Buffet and he asked a class of high school kids what they would do if they could choose one car to have for the rest of their lives, but that was it they got no other cars. Of course they all said they would look after it, make sure it had clean oil, was washed regularly and had regular services. He then said well you only get one body, and the older you get the more you wish you looked after it more.
It's this simple really.
And your best seller? What can't you keep on the shelves?
Well a little secret is that it's our ritual cleanser – but this has happened only in the last 18 months, as somehow girls have discovered it and are buying it just as much as the guys, so our customer base has doubled on this item. We sort of love this, the tables have been reversed somewhat, now we have the girls stealing the guys products.
Can you tell us a little bit more the new Fibre Royale range?
It's our latest hair styling product, non-volumising and leaves a natural look whilst deliveirng killer hold. Perfect for longer hair types or those with thicker hair, it compliments our range and has had awesome feedback from barbers/ hairdressers and consumers so far.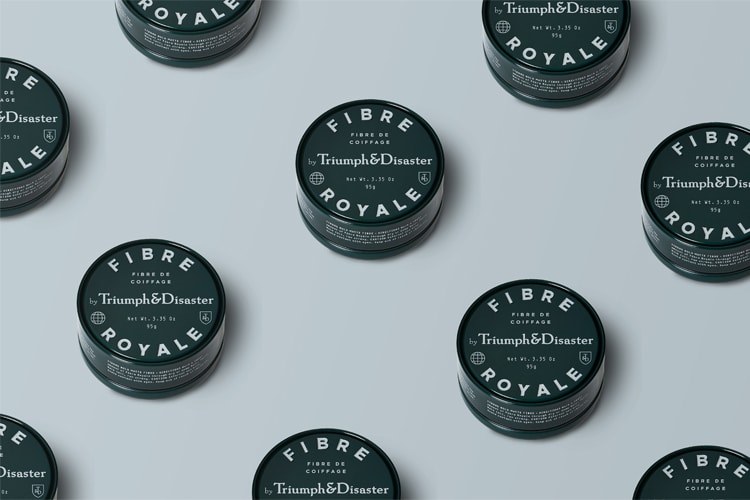 Where do you see the brand in a few years time? Any plans to expand the range or touch on any new markets?
We are already more androgynous than when we started 6 years ago, this has been a natural evolution and we love the idea of appealing more like a fashion brand than a cosmetics brand in this sense. We will continue to grow skincare, haircare and lifestyle ranges and continue to fight the natural, green science fight and make products that improve the category and customer experience.
And lastly, apart from great grooming gear, what are three things you can't live without
My wife, my kids and my mind (none of which are guaranteed, all of which you need to look after).
Have you subscribed to Man of Many? You can also follow us on Facebook, Twitter, Instagram, and YouTube.