Odds are you're already familiar with all-natural soap brand Dr. Squatch and their iconic YouTube video, which has over 115 million views to date. And if you haven't seen the video yet, what the hell are you waiting for? It's easily one of the funniest ads in recent memory. Meanwhile, these guys are so much more than a viral marketing campaign. In fact, it just so happens that they make some of the best soap you can buy. To think, it all started with a dude named Jack, who was crafting handmade recipes out of his garage and perfecting a formula in the process.
Jack's mission was forged in direct response to Big Soap—i.e. the soap industry—which began replacing natural ingredients with chemical counterparts as early as WWI. While cheaper and quicker to produce, chemically-laden soap dries out the skin and smells like…well..chemicals. It took over the industry nevertheless, making "all-natural soap" as rare and elusive as Sasquatch himself.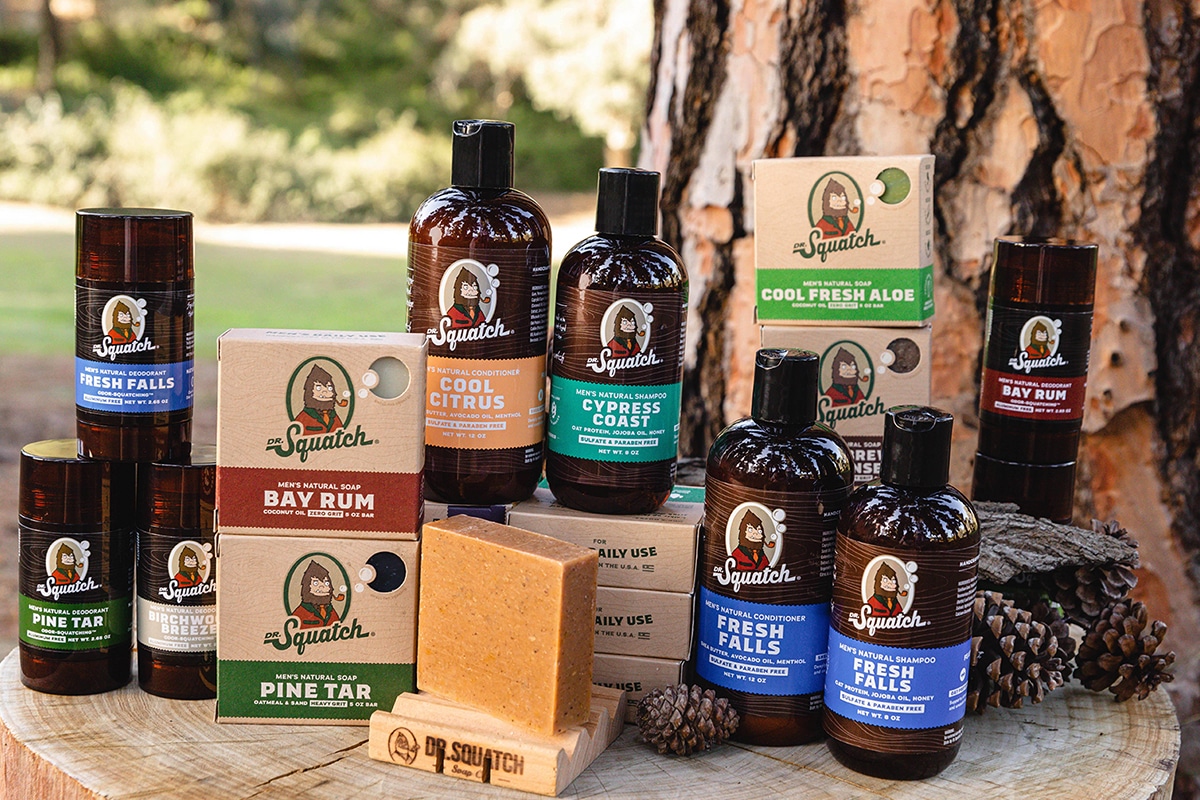 Determined to put real soap in the hands of real men, Dr. Squatch was born. The brand knows all too well that skin is likewise an all-natural product, which craves nourishing ingredients like the ones they provide. Each of their 11 unique scents is made in the USA by means of a traditional cold process, so as to retain the glycerin and nutrients without relying on preservatives.
You'll notice the difference as soon as you take these girthy square bars out of their packaging. Everything from the colour to the texture is simply bursting with quality and authenticity. From first use to last, you'll relish the authentic aroma and the thick, foamy lather. Yes, these soap bars cost a little more than the average fare (and by that, we mean a buck or two), but that's because the average fare is garbage.
Thanks to their ongoing success, Dr. Squatch have found even more ways to step up your grooming game. Handmade bar soap remains their signature calling card, but they also produce exceptional collections of haircare products and deodorants. All the while, their distinct sense of humour persists, making this a true brand for the modern man.
If you're ready to ditch the chemicals for something real and spectacular, here are some of Dr. Squatch's latest and greatest hits: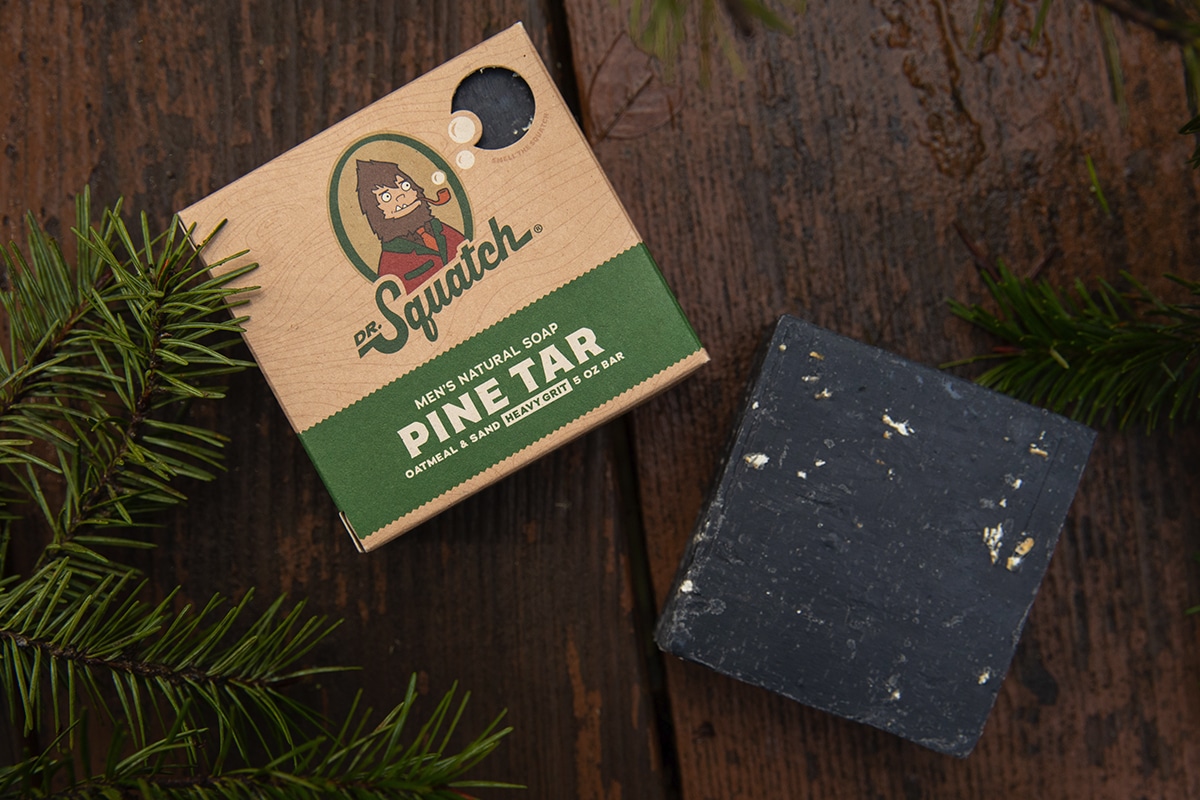 Pine Tar Soap
Formulated with real pine extract, exfoliating oatmeal, and soothing shea butter, Pine Tar Soap is as rugged and high-performing as the very man who would use it. The soap generates a woodsy smell and an intense foaming action as it gets to work, eradicating grime and odour with aggressive precision.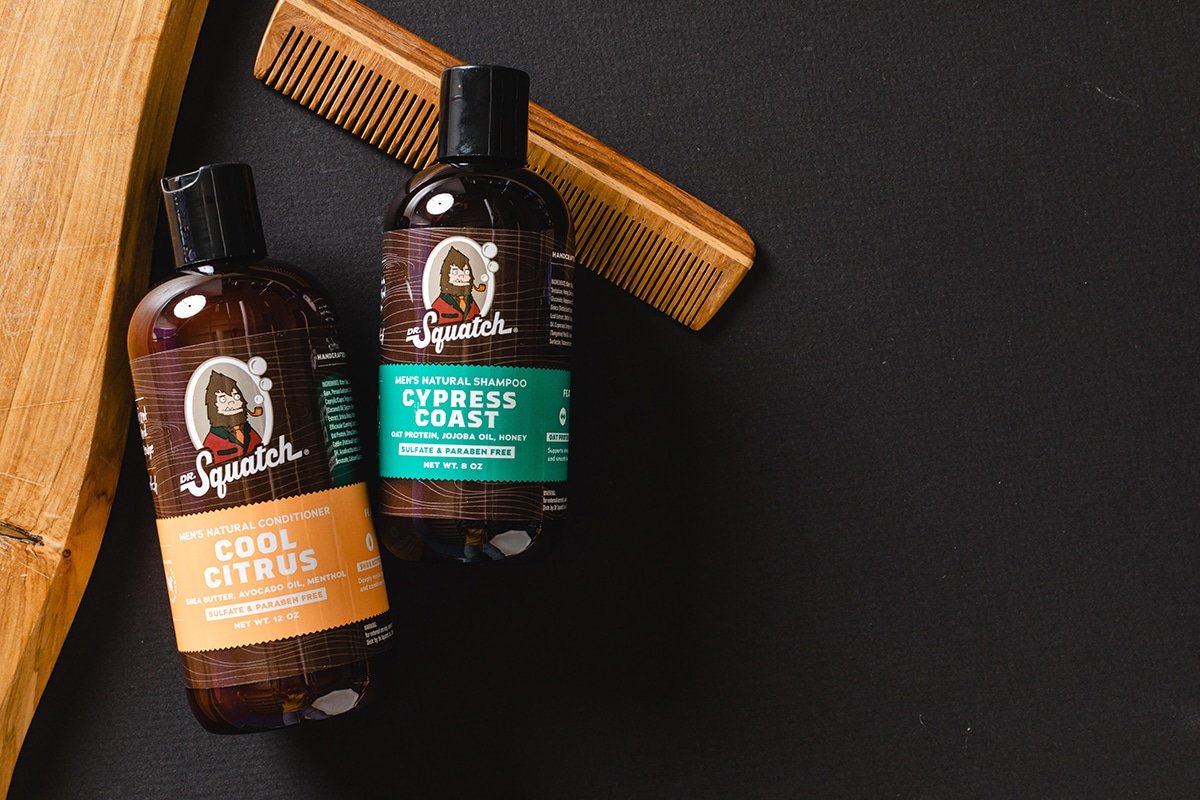 Haircare Collection
Similar to their soaps, Dr. Squatch's This WD-40-inspired Cologne will Get Your Motor Running eschew harsh chemicals in favour of nourishing, all-natural ingredients. Choose between nature-based scents like Cyprus Coast and Fresh Falls and expect your hair to smell as great as it looks.
The Ultimate Guide to Caring For Your Beard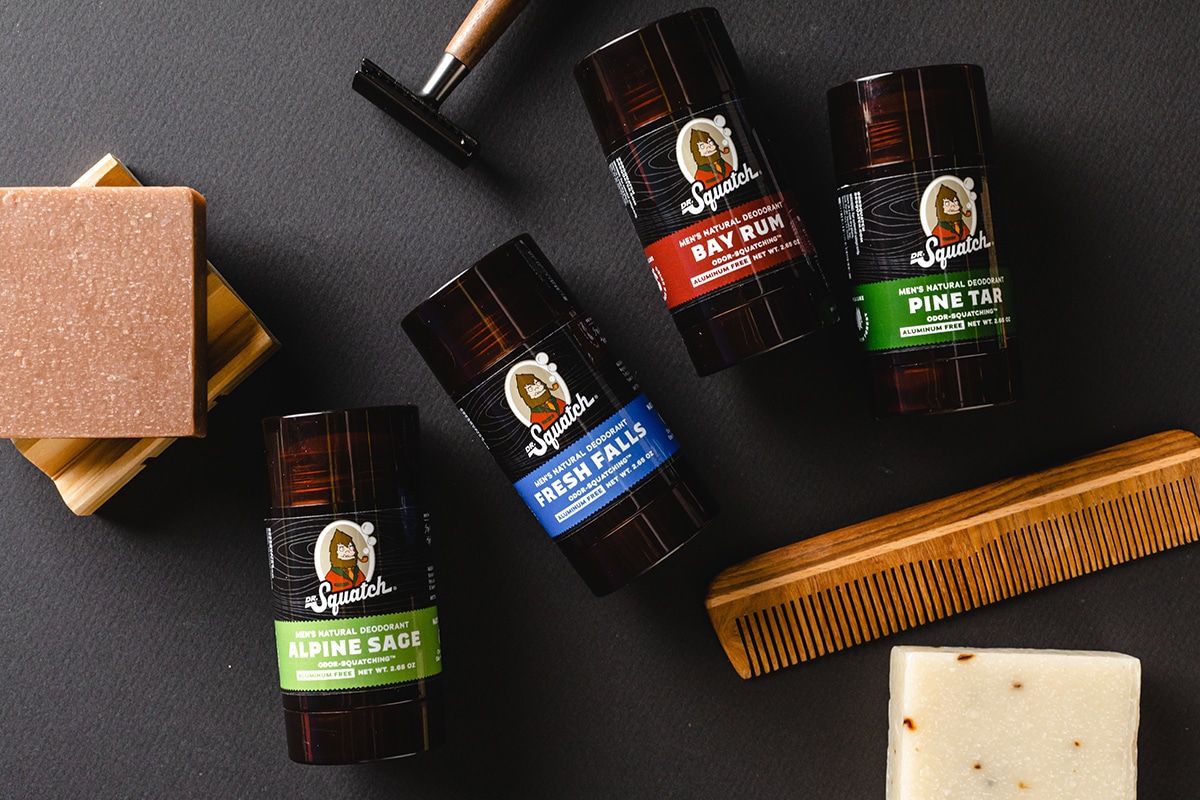 Deodorant Collection
Say goodbye to itchy skin and the other hazards of average antiperspirant by picking up an all-natural deodorant from Dr. Squatch. Each stick employs a proprietary Odor-Squatching system, which uses natural deodorizers like charcoal powder, probiotics, and arrowroot powder to tackle B.O. and bacteria while absorbing moisture. This stuff goes on smooth, stays the course, and comes available in a variety of enticing scents.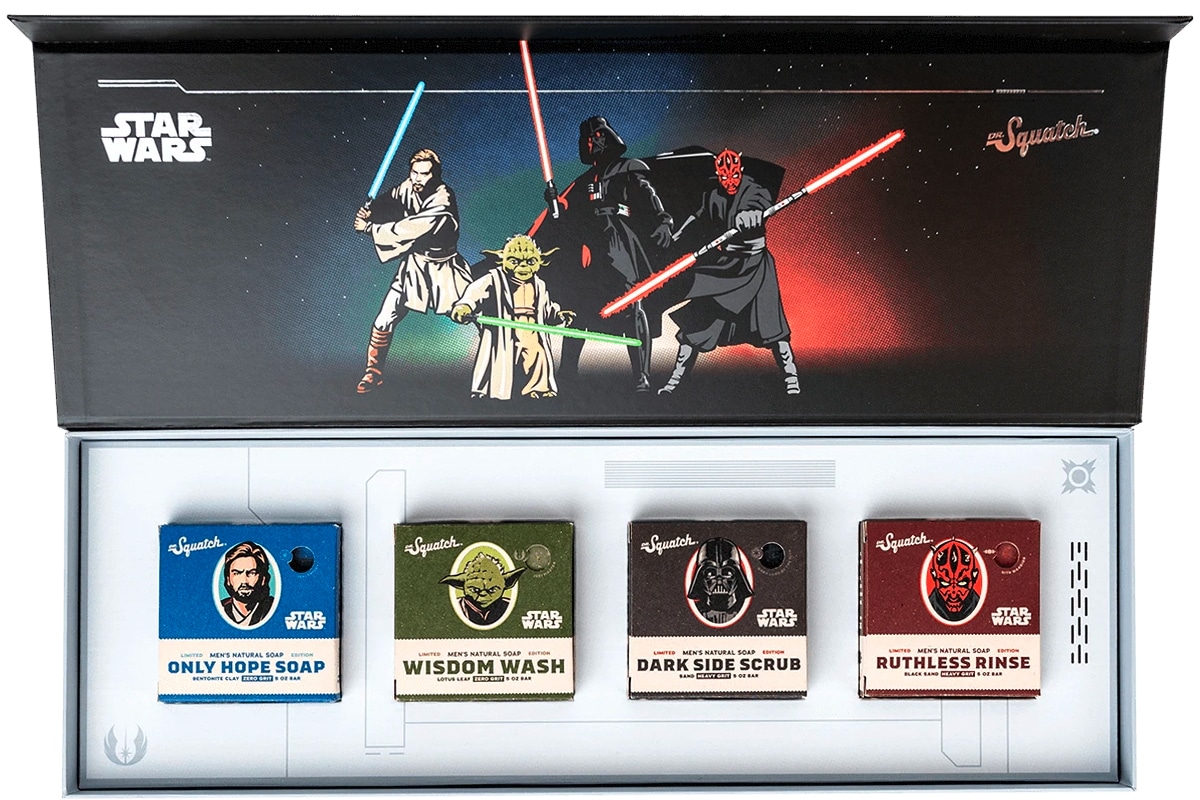 Historic Collectors Bundle: The Dr. Squatch Soap – Star Wars™ Collection
For all the soapy space soldiers out there, Dr. Squatch has released a collectors box inspired by Star Wars. This limited edition set features four galactic scents derived from legendary characters from both the Light and Dark Side. Whether you're a Jedi Guy or a Sith Lord, choose your path to shower greatness. Go the Jedi path for fresh scents and moisturizing features or if you choose the way of the Sith you'll find muskier scents and gritty exfoliation await. Each bar has unique characteristics and scents putting your shower destiny in your hands. Like every Dr. Squatch product, all the ingredients are natural and personally approved making this the finest soap in the galaxy™!
From their handmade soaps to their beard oils to their toothpaste and more, Dr. Squatch continues to distinguish themselves from Big Soap and all the other "Bigs" out there. Everything they produce is formulated with all-natural ingredients and crafted to deliver nourishing results. You've seen the video—where the brand obliges you to stop smelling like "momma's little man—and now it's time to see what all the fuss is really about.