MR PORTER Finds – March 2021: Get Your Groom On
When quality is the name of the game, online hub MR PORTER puts everyone else to shame. That's as true for grooming products as it is for anything else. And with millions of people emerging from proverbial hibernation, now is definitely the time to bolster your daily regimen. Should you want to do so with absolute confidence and style, you've come to the right place. Our following MR PORTER Finds have you covered from head to toe—literally—with plenty of stops in between. For the best in shaving, skincare, hair conditioning, moisturising, and more, look no further than the list below. May each product help you bring out your best self in 2021.
You'll also like:
MR PORTER Finds – November 2020: Black Friday
MR PORTER Finds – January 2021: Fitness Freak
MR PORTER Finds – December 2020: A Day at the Beach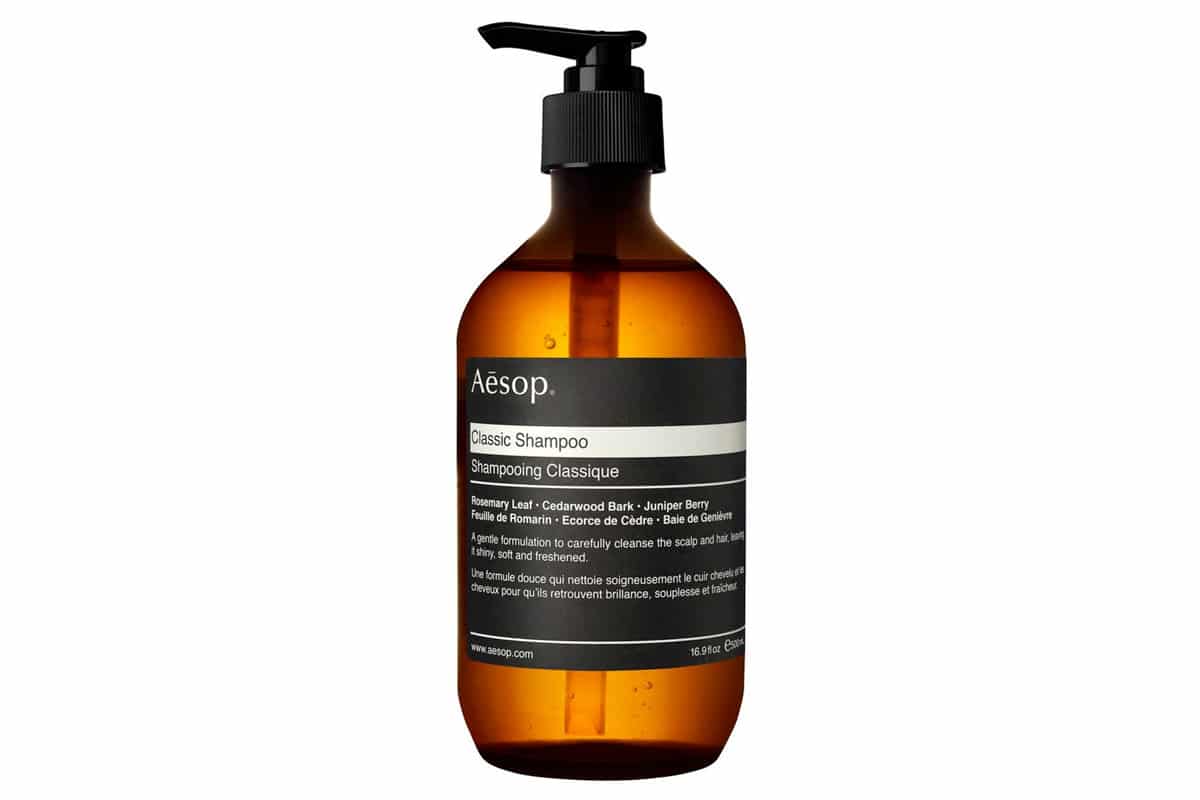 Aesop Classic Shampoo
Suitable for all hair types, Aesop's Classic Shampoo employs a nourishing and natural formula to promote strong follicles and a healthy shine. Ingredients include tea tree oil, rosemary leaf, juniper berry, and hydrolysed vegetable protein. And let's not forget about cedarwood bark, which lends the shampoo a lightly smoky aroma.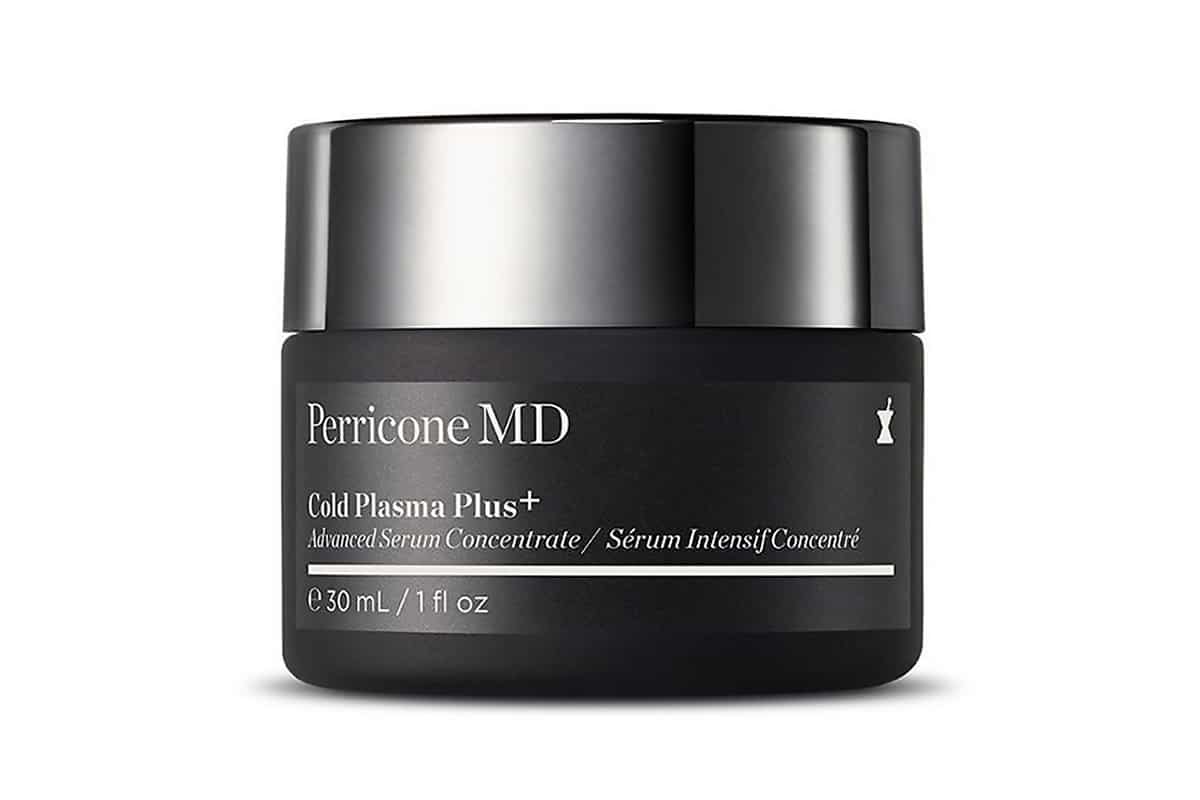 Perricone MD Cold Plasma Plus+ Face
Take your grooming routine to the next level by way of this anti-ageing serum, which uses a proprietary liquid crystal system to penetrate epidermic layers. Paraben-free and multi-tasking, it comes fully loaded with healthy ingredients like copper peptides, vitamin C ester, and omegas 3, 6, and 9. Use regularly and behold the wondrous results, as the serum brightens complexion, corrects natural discolourations, smoothens texture, and improves elasticity.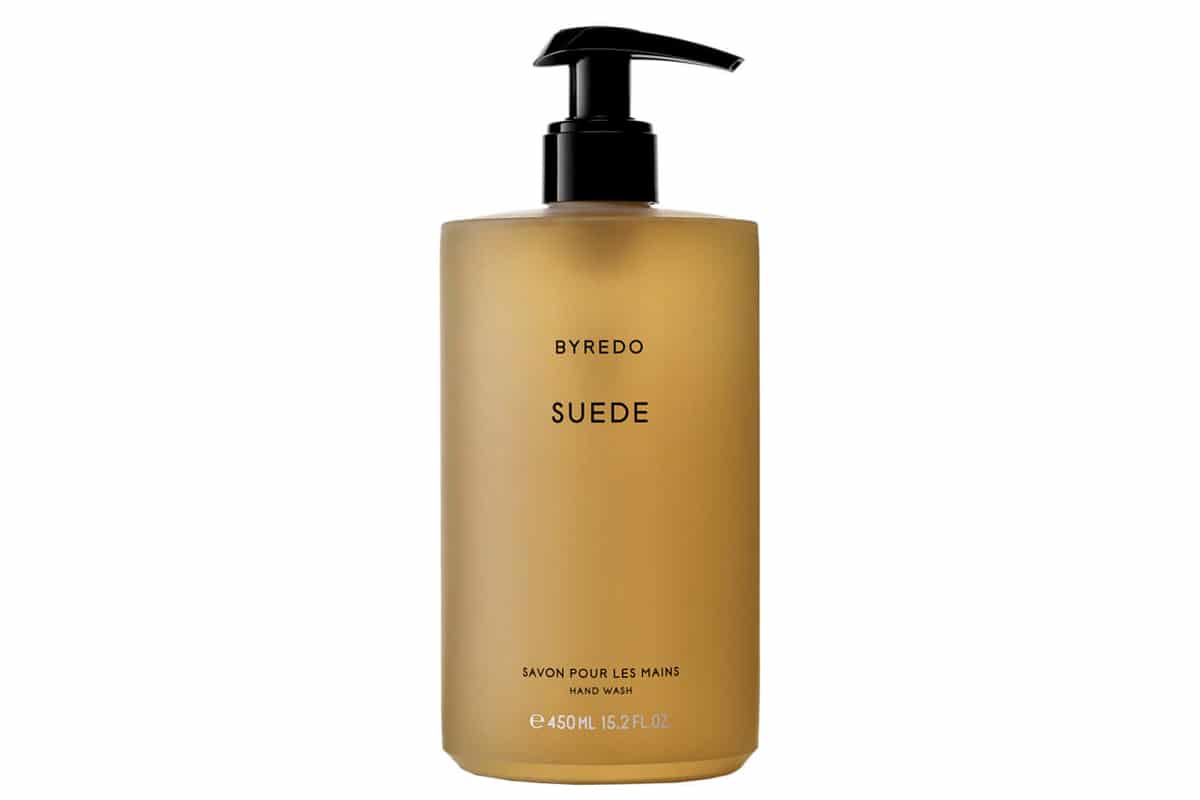 Byredo 'Suede' Hand Wash
We said we had you covered from head to toe and we weren't kidding. Next stop: your hands. Keep them richly scented, clean, and soft with this hydrating hand wash. You'll be as smooth as 'Suede' with the aromatics to match.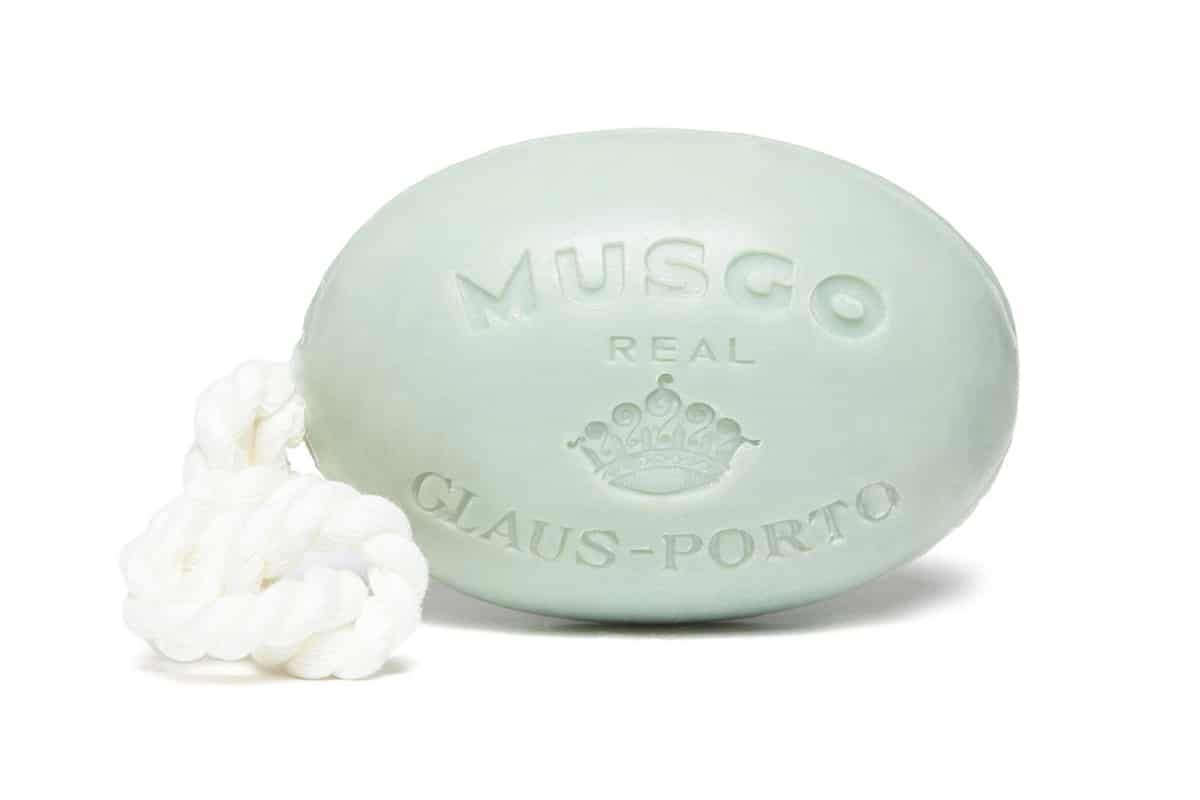 Claus Porto Classic Scent Soap on a Rope
This high-quality soap is attached to a rope and enriched with 100 per cent vegetable oils and walnut extract. Lather and rinse as your hands take in fresh, warm aromas of vetiver, vanilla, sandalwood, ylang-ylang, and patchouli. Claus Porto drew direct inspiration from Portugal's flourishing countryside when crafting this product and its enticing scent.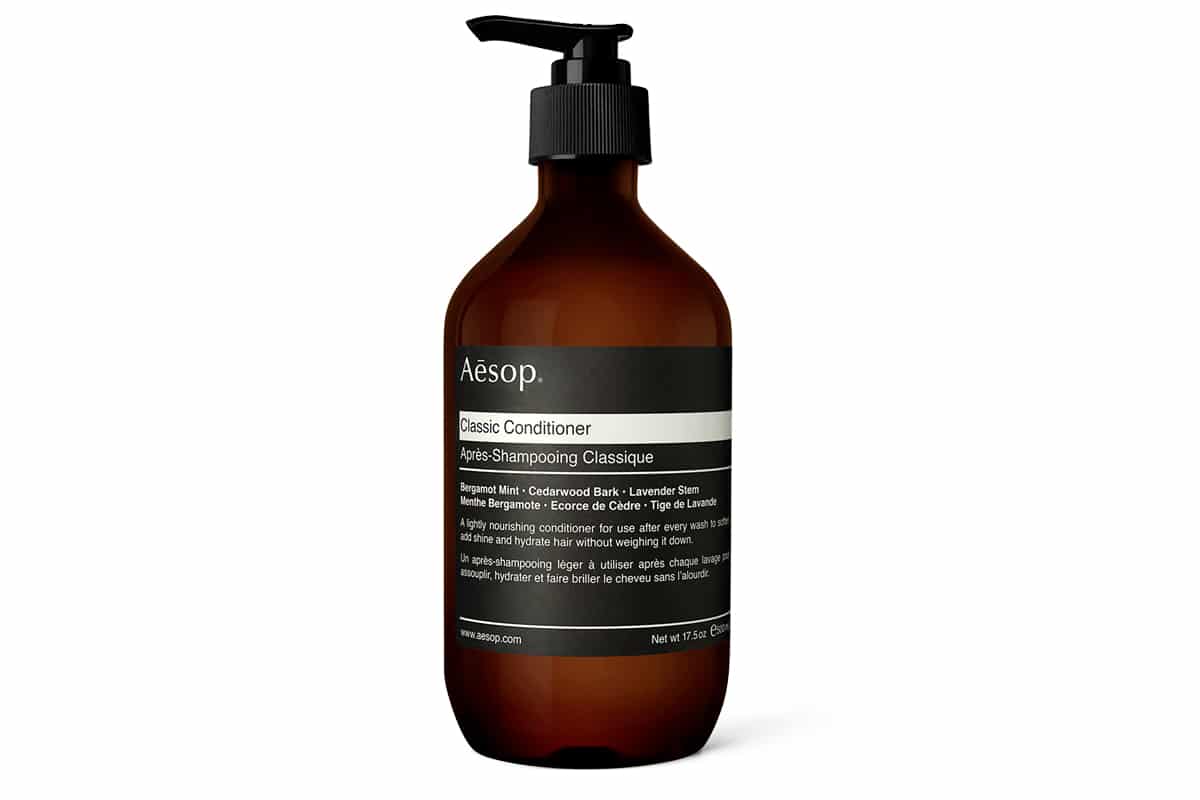 Aesop Classic Conditioner
If you're adding Aesop shampoo to your arsenal, you might as well pick up the brand's equally classic conditioner at the same time. It too works on all hair types and comes bolstered by a nourishing formula and masculine scent. Ingredients such as bergamot, mint, juniper berry, cedar bark, and lavender stem work together to soften and hydrate your hair with palpable precision.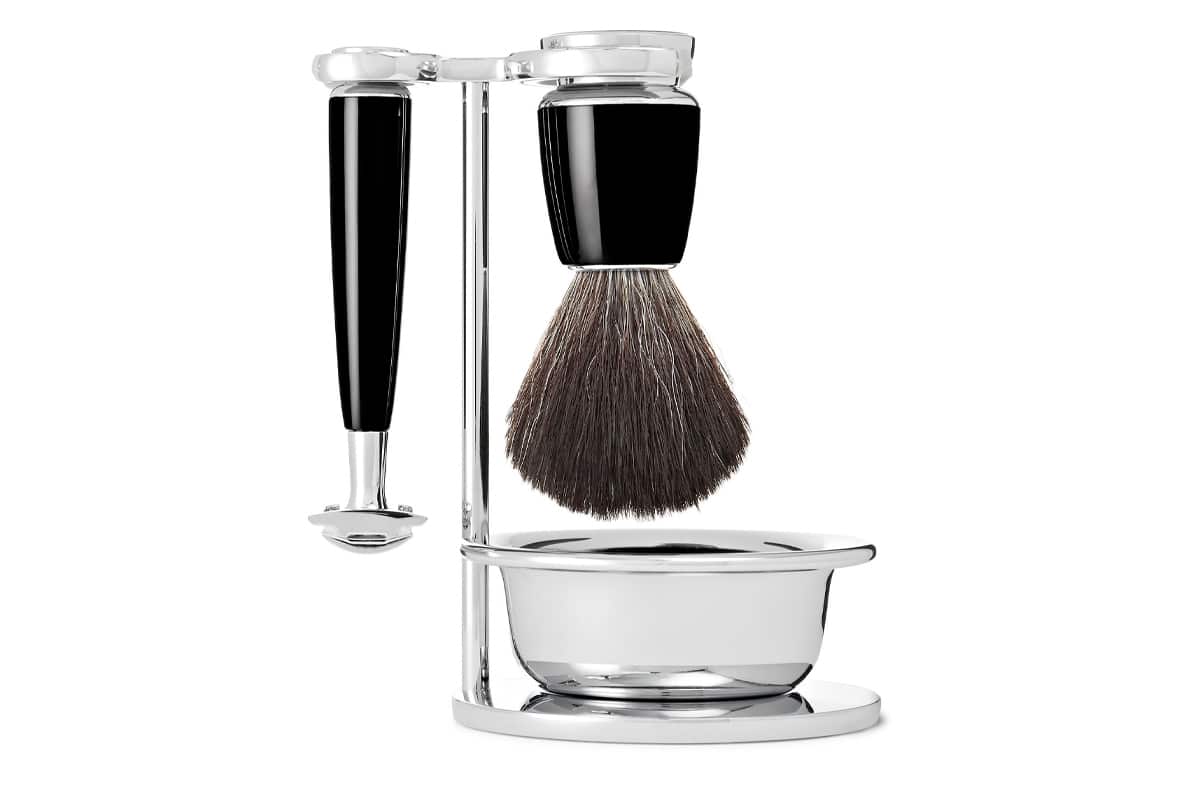 Mühle Rytmo Four-Piece Chrome And Resin Shaving Set
Want to bring the experience of a high-end barbershop into the home front? This handcrafted shaving set is one way to do it. It consists of four premium components: a black fibre brush (which was specially developed for wet shaving), a five-blade Gillette Fusion razor, and a chrome-plated soap dish with adjoining stand. Prepare for the timeless art of a classic shave and don't forget the hot towel.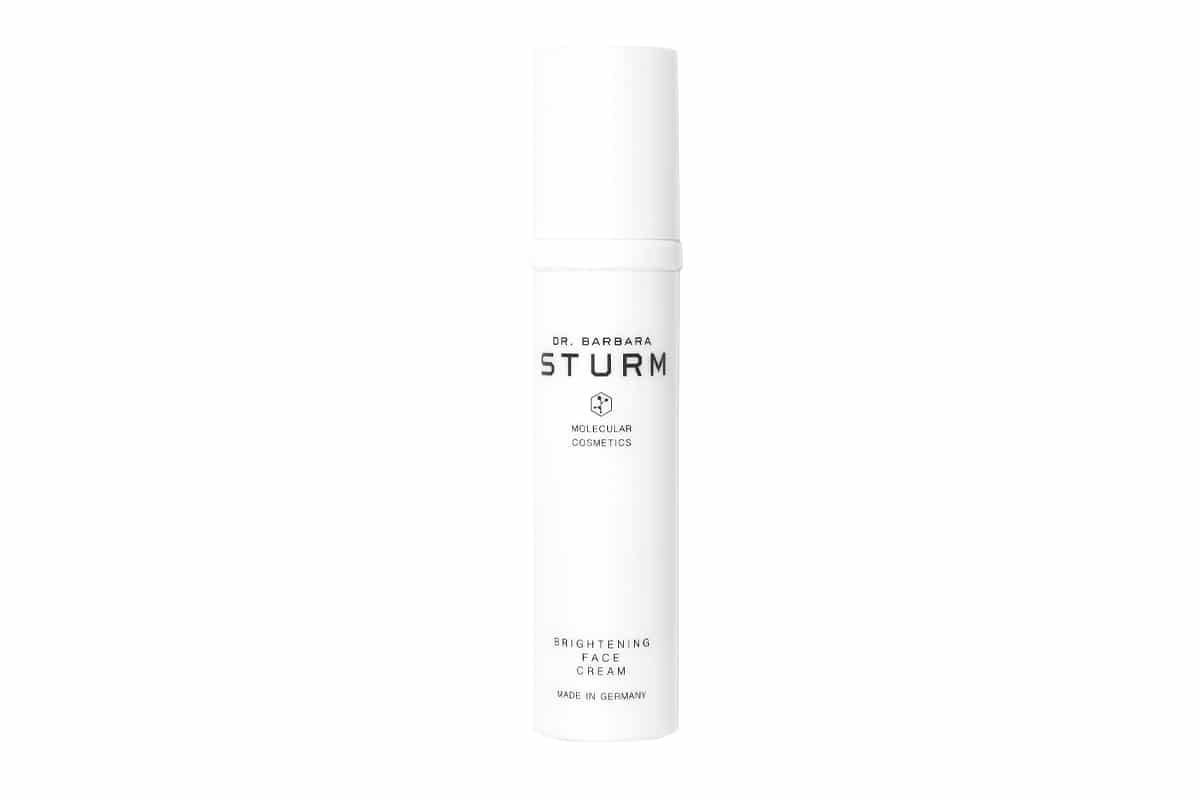 Dr. Barbara Sturm Brightening Face Lotion
This nourishing face lotion is just what the doctor ordered…Dr. Barbara Sturm, to be exact. She put years of scientific experience into the formula, which tackles dark spots, balances tone, moisturises the skin, and brightens complexion. Apply daily and conquer.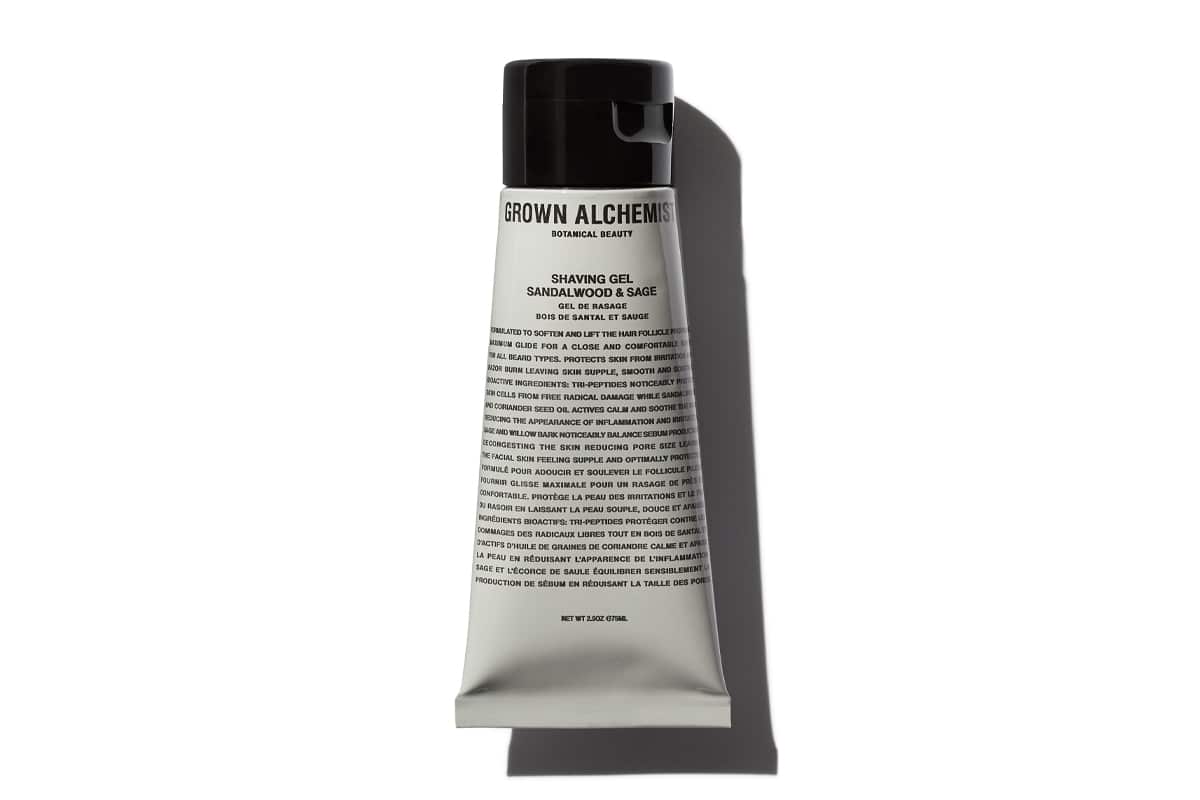 Grown Alchemist Shaving Gel
When only the smoothest shave will suffice, accept nothing less than Grown Alchemist's Shaving Gel. Thanks to a rich formula, it softens facial hair while providing a natural barrier, thereby preventing cuts and minimising irritation. Ingredients such as sandalwood and coriander seed oil produce ample moisturisation while peppermint oil delivers a pleasing tingle.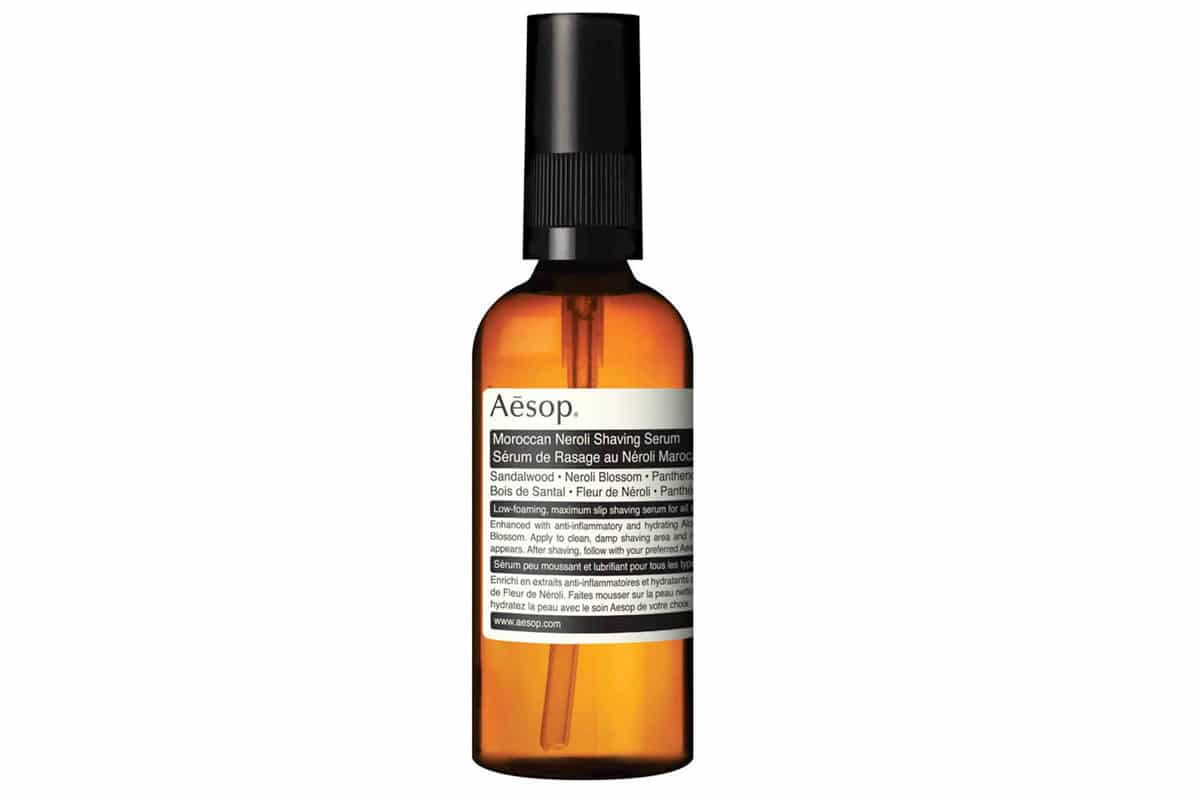 Aesop Moroccan Neroli Shaving Serum
Aesop gets downright scientific when it comes to their formulas and this shaving serum is no exception. Suitable for all skin types, it uses hydrating neroli blossom and anti-inflammatory aloe vera to prevent irritation during even the closest shaves.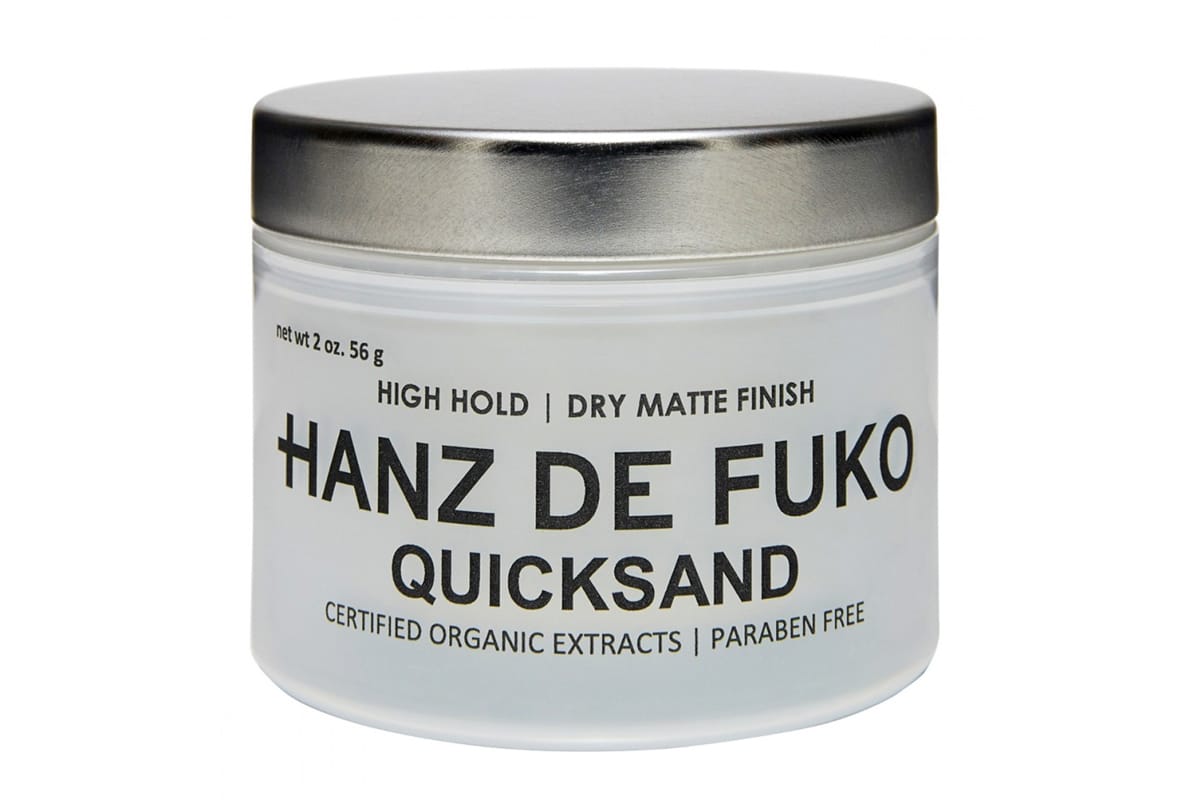 Hanz De Fuko Quicksand
Don't settle for inferior hair product when you can score this one instead. It comes to us from Hanz De Fuko and functions as both a styling wax and dry shampoo, absorbing excess oil while improving upon volume and texture. Expect a firm hold and a brilliant matte finish. If it's good enough for David Beckham (who does indeed use this product), it's good enough for you.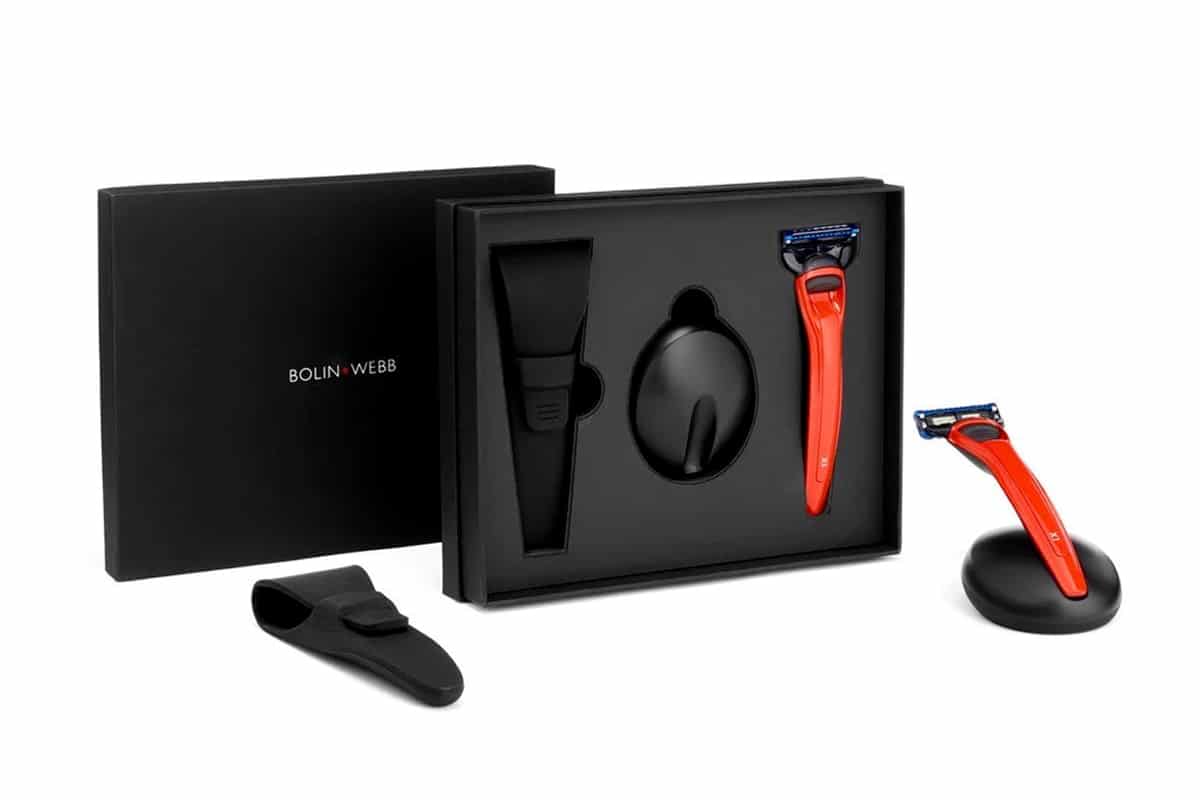 Bolin Webb X1 Three-Piece Shaving Set
Ripped straight from the world of motorsport is this supercar-themed shaving set from Bolin Webb. Dubbed the 'X1,' it features an ergonomically designed razor, smart stand, and silicone case. Use it at home or on-the-go.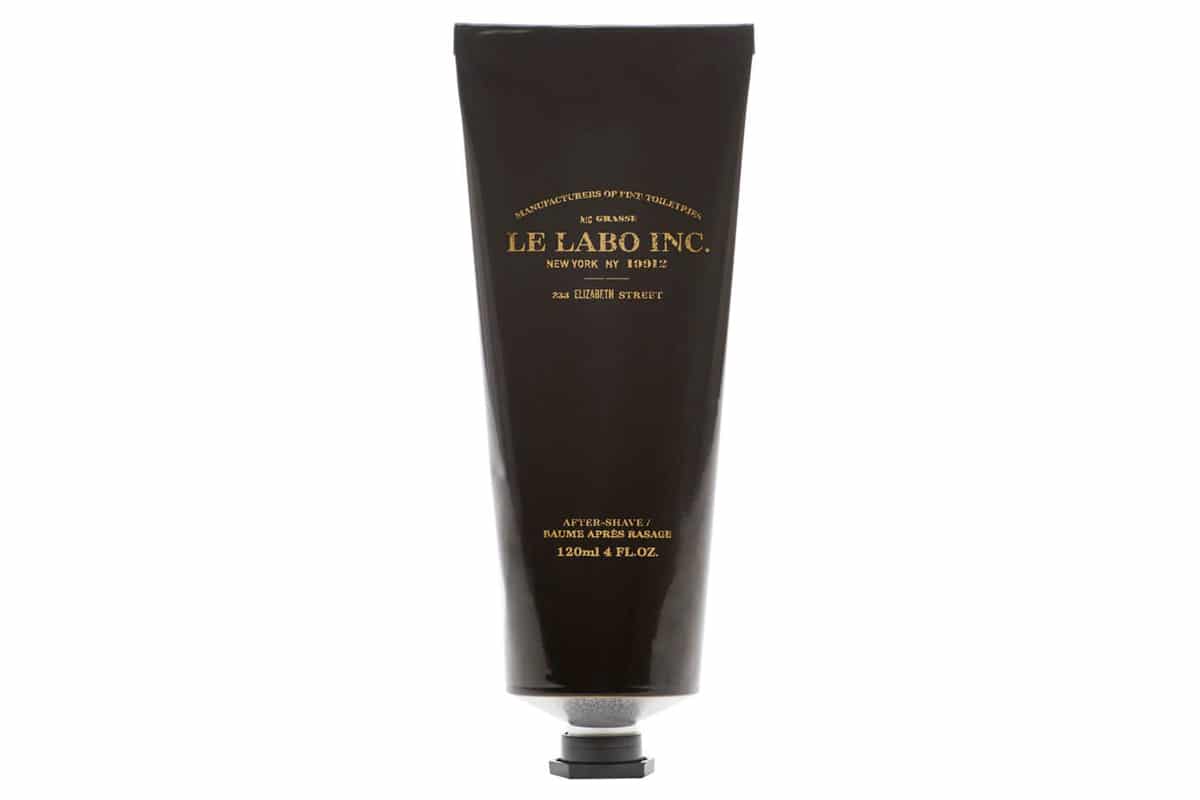 Le Labo Shaving Cream
Every bit as distinguished as it appears, Le Labo's Shaving Cream turns a plant-based formula into a creamy and highly effective lather (with a little help from you, naturally). Bid farewell to nicks and razor burns and say hello to healthy skin and the refreshing scent of bergamot and lavender.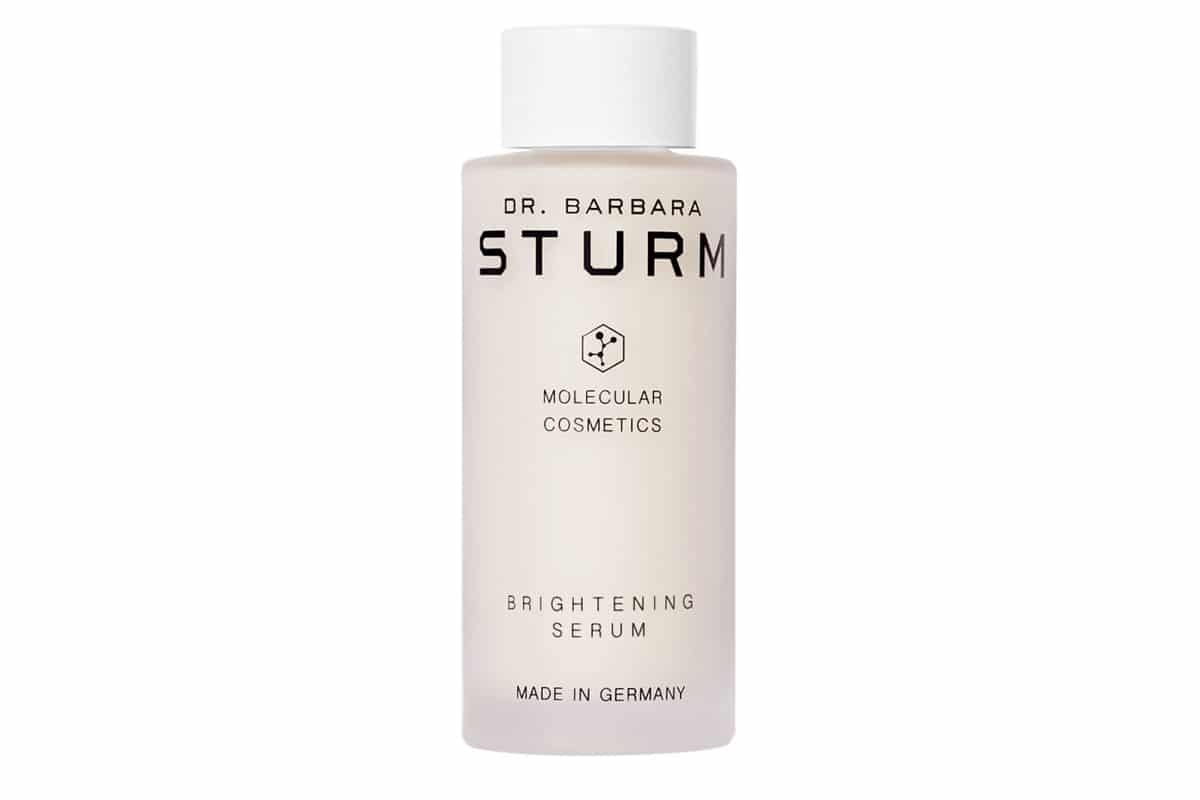 Dr. Barbara Sturm Brightening Serum
Drawing upon her scientific background once again, Dr. Sturm churns out another grooming essential. Taking the form of a brightening serum, it targets pigmentation and protects the skin against foreign agents. If you have dull-looking skin, in particular, then this product may do wonders for your complexion. Get some.
You'll also like:
MR PORTER Finds – November 2020: Black Friday
MR PORTER Finds – January 2021: Fitness Freak
MR PORTER Finds – December 2020: A Day at the Beach