MR PORTER Finds – October 2020: Grooming God
In our second instalment of MR PORTER Finds we're taking a look at the grooming products that will have you looking (and feeling) your best every day of the week. For many blokes, a skincare routine consists of a splash of warm water and maybe a liberal squirt from that 4-in-1 body, face wash, shampoo and conditioner bottle on the floor of the shower. Not good enough. We're not saying you need a 10-step Korean face wash routine every morning, but a bit of tender loving care of your face and skin will keep you looking good and a feeling good for a lot longer. Think of your future.
With this in mind, we scoped through MR PORTER's range of 450 brands to find ten essentials to keep you well-groomed. There are some shaving sets, some face washes and a couple of items that will make you look very sophisticated when the finer sex peers into your bathroom cabinet. Anyway, here's MR PORTER Finds for October.
You'll also like:
Aesop's Largest Store Opens in Sydney
Philips Shaver Series 6000: the Modern Man's Secret Weapon
Bulldog Skincare Offers a Sustainable Shave with the Bamboo Razor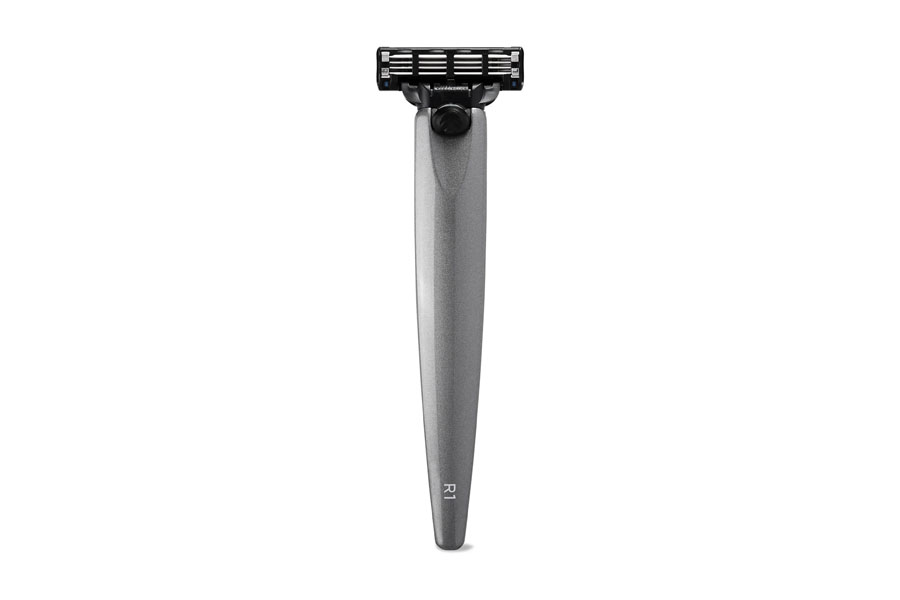 Bolin Webb – R1 Lacquered Metal Razor
A razor is an investment. Love it or hate it, as a man it's likely that you'll be shaving your face every day or so for the next couple of decades. So having the right tool for the job is the key to success. There is a heap of options and you can spend a lot of time deciding how many or how few blades you want. Us, well we like to keep things simple stupid. The R1 Lacquered Metal Razor designed by Bolin Webb is a gorgeous piece of design that does exactly what it says on the box without any frills. Running the tried, true and readily available Gillette Mach 3 heads, the R1 offers a smooth shave day in and day out. Is this the last razor you ever buy?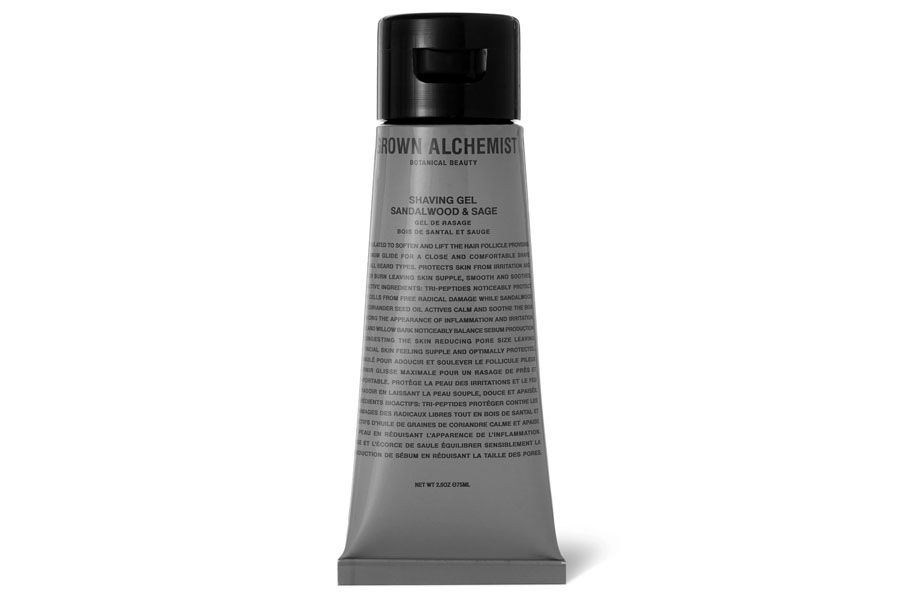 Grown Alchemist – Colorless Shaving Gel
So you've got the razor now you need the shaving gel. First things first, get rid of that aerosol rubbish you pick up at the supermarket. If you're shaving regularly, it's about time you invested in a shaving gel that both moisturises and protects. Formulated to gently soften and lift the hair follicles, Grown Alchemist's Colorless Shaving Gel lets the blade glide comfortably close to your face and neck while you see exactly what you're doing every step of the way. For an added bonus its got Sandalwood and Coriander Seed Oil mixed in to prevent irritation and razor burn.
---
Featured Video from Man of Many
---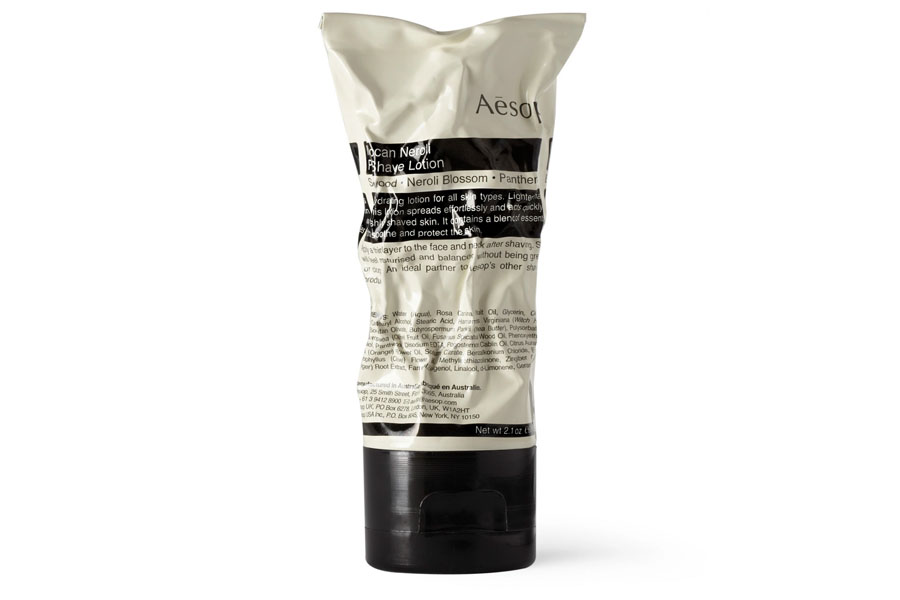 Aesop – Moroccan Neroli Post Shaving Lotion
It seems the majority of you reckon that the job's done as soon as you put down the razor. No, no, no. You're kidding yourself. After you've shredded up your face, it'd be ludicrous if you didn't put something on it to help it rehydrate and let the skin get back producing its oils naturally. Go ahead and apply a little of Aesop's Moroccan Neroli Post Shaving Lotion after your next shave and your skin will feel as fresh the day you were born. Tried and tested, all you need is a drop.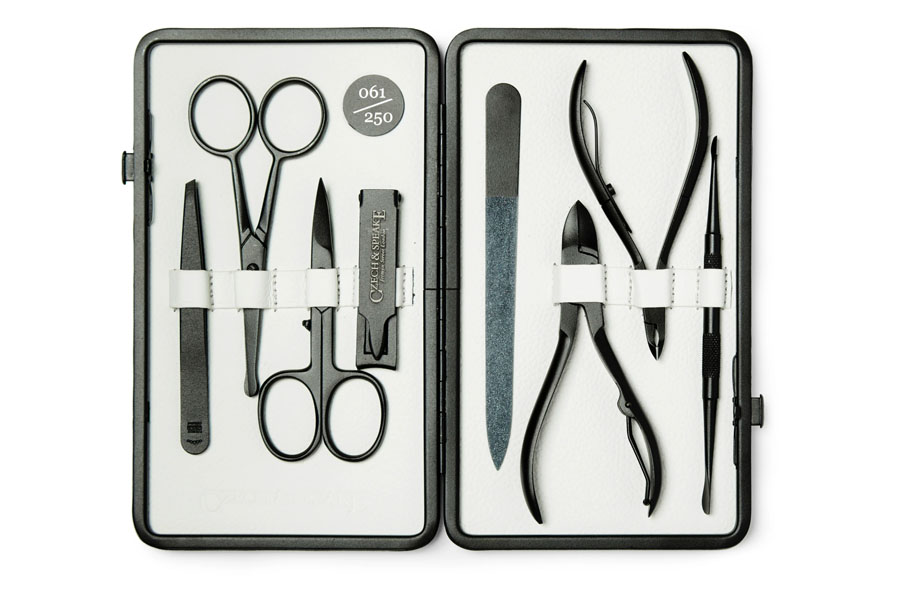 Czech & Speake – Leather-Bound Manicure Set
Now this one's definitely not an essential but, hey, it's pretty damn snazzy. Fun fact, most chicks hate feet. There short, stubby often, smelly and sometimes even hairy. Help yourself and start looking after your little piggies and the honey's will look after themselves. This Leather-Bound Manicure Set from Czech & Speake is a stylish solution to keeping both your hands and feet pretty as a postcard.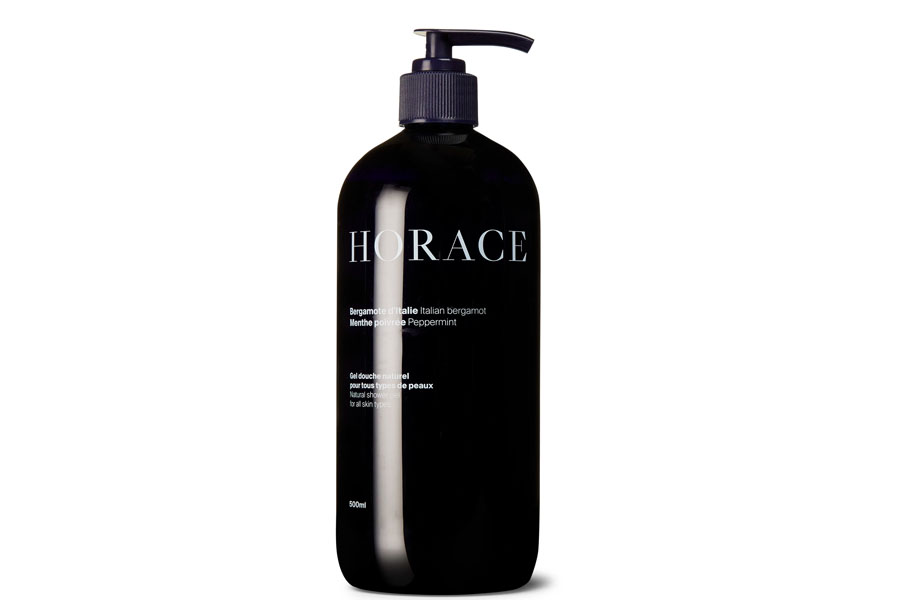 Horace – Shower Gel
This one's pretty simple. Good quality shower gel that'll help you get clean and smell good. Made using 99% natural ingredients, like soothing Witch Hazel Floral Water, cleansing Coconut and essential oils of Bergamot and Peppermint it's gonna have you feeling fresh in the morning and clean at night. Also, the minimalist packaging will give you extra style points and tells everyone that you're not shopping for body wash in the back of the supermarket.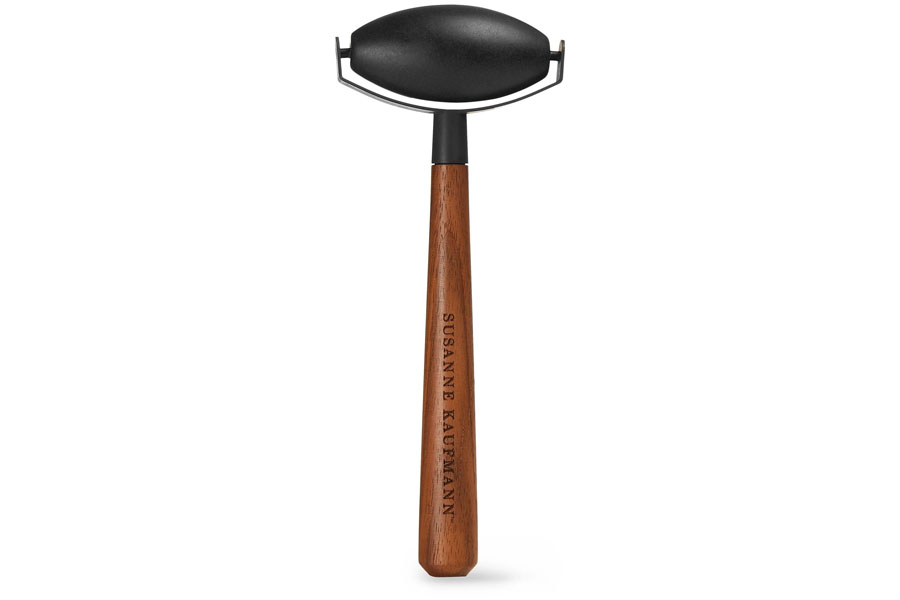 Susanne Kaufmann – Obsidian Face Roller
One of the more indulgent finds for the month, the obsidian face roller is our answer the facial. It works like a massager gliding across the skin to help drain excess fluids and reduce inflammation, making it particularly useful after a late night on the boozer. It's beautifully designed with all the elements carefully considered. The obsidian roller is sourced and hand-cut in South Tyrol, Italy and the handle is carefully shaped from a fine nut wood.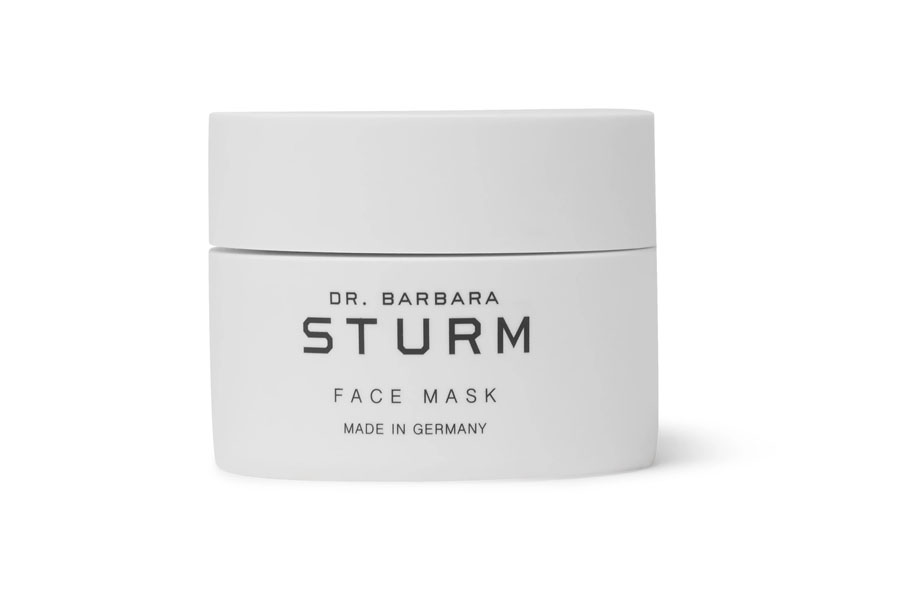 Dr. Barbara Sturm – Deep Hydrating Mask
If you're more silver fox then young buck these days, you might want to start consider ramping up your skincare routine. First up, check out Dr. Barbara Sturm's 'Molecular Cosmetics' range. Underneath all the science jargon is an ultra-hydrating face mask that uses Purslane (a nice tree thing), Aloe Vera (more tree), Vitamin E (pretty self-explanatory) and Chamomile (more tea than tree) for a soothing and calming effect that can also work as an anti-ager. Now you won't quite be turning back the clock but this will have you look fresh and suave for longer. Remember, the earlier you start the better.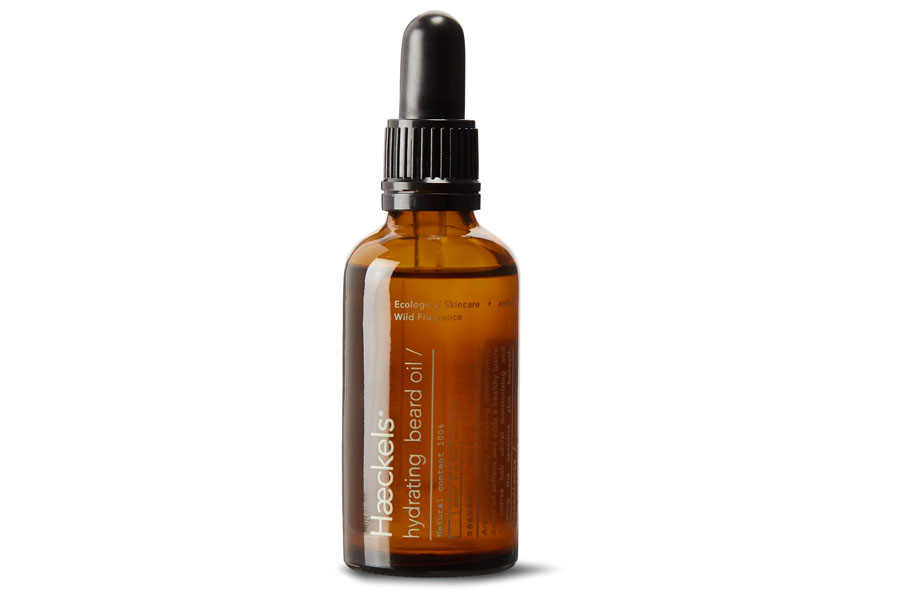 Haeckels – Conditioning Beard Oil
For those of you who can rock a solid face fro, there's a little extra upkeep in lieu of shaving. Whenever your beard is getting a little scruffy, try a couple of drops of Haeckels' conditioning beard oil. Combining Seaweed Extract, Vitamin E and Neroli Oil, it works to strengthen follicles, as well as acting as an antibacterial that nourishes skin and helps prevent flaking.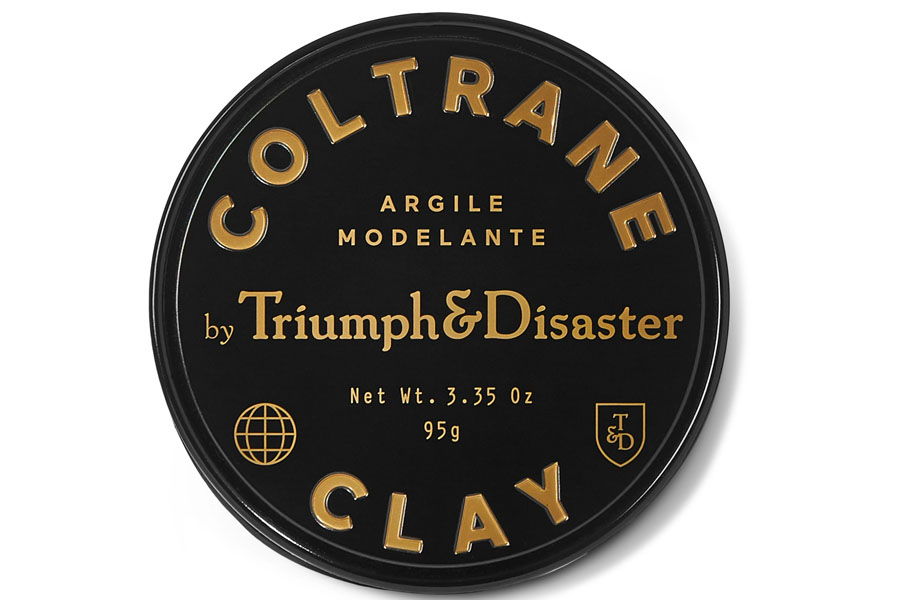 Triumph & Disaster – Coltrane Clay
Last thing before you leave the bathroom, why not add a bit of shape to the mop that you like to call a hair-doo. We recommend Triumph & Disaster's Coltrane Clay. Strong, yet flexible the Coltrane Clay keeps your hair playful and soft without letting it fall out place. It's formulated with moulding White Clay, texturising Beeswax and conditioning Pracaxi Oil, and has a rich American Tobacco scent. If this doesn't have you winking to the mirror like James Dean, nothing will.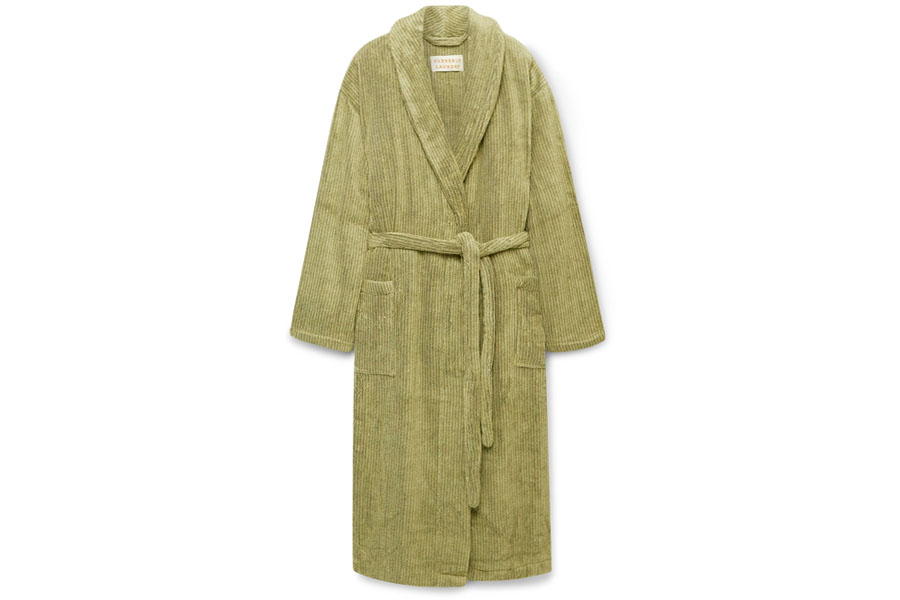 Cleverly Laundry – Green Striped Cotton-Terry Robe
This is it. Our grooming god's pièce de résistance. Not only is a robe great for pretending you're Brad Pitt from Mr. and Mrs. Smith, it's also supremely comfortable. Something about wandering the house in basically a fitted doona is about as close as you'll get to euphoria without taking anything illegal.
You'll also like:
11 Best Day Spas Sydney Has to Offer
Meet the All Natural Soap Company Making Men Shower Champions
13 Best Moisturisers for Men
---
Featured Video from Man of Many