As a group of tech geeks, the Oral-B iO Series 9 has done something we never thought imaginable – getting us excited about trying a toothbrush. You may find this surprising, but teeth cleaning has rarely brought our journalistic juices to life, but when you mention artificial intelligence, apps, interactive colour displays, and a $749 price tag, the interest was piqued.
This high-tech gadget makes some serious claims, such as eliminating 100% more plaque after eight weeks and 100% healthier gums in just seven days compared to a regular manual toothbrush. So we decided to take these bristles for a spin (quite literally) to determine if the hype was real.
At first glance, we couldn't help but be drawn to the sleek design and curved edges of the brush. Turning on the Oral-B iO Series 9, we were met with a "Good Morning" message on the display screen, which was unusual, as a toothbrush had never greeted us before… Anyway, after exchanging morning salutations with our new Oral-B best buddy, we flicked through the different brushing modes on the display screen. With over seven to choose from, from 'super sensitive' to 'Intense Clean', the high-tech toothbrush does cover all bases. Initially, we thought the interactive colour display was going to be overly complicated and gimmicky, but to our surprise, the easy-to-navigate display was a welcomed addition, particularly in the early hours of the morning.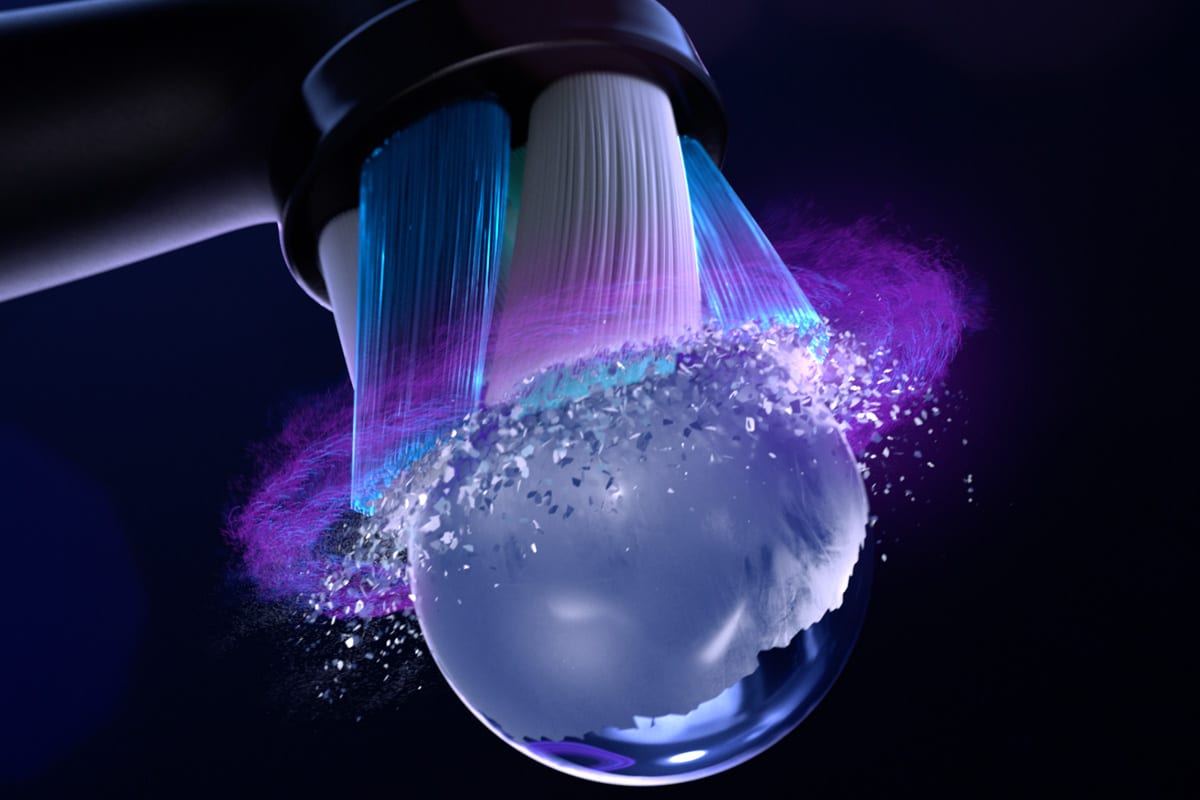 Linear Magnetic Drive
So far so good, but now time for the big test – the actual brushing your teeth part. Kind of important, right? It can be easy to get lost in all the bells and whistles on the Oral B iO Series 9, but if this bad boy can't properly complete its main function, then it's going to be a 'no bueno' from us. But despite the skepticism, the new Linear Magnetic Drive feature delivered a frictionless and smooth clean. While it may sound like something better suited for an F1 car, Oral-B's Linear Magnetic Drive is an innovation that sends micro-vibrations through the brush head's bristles, leading to healthier gums. But there is more to the iO Series 9 than simply micro-vibrations.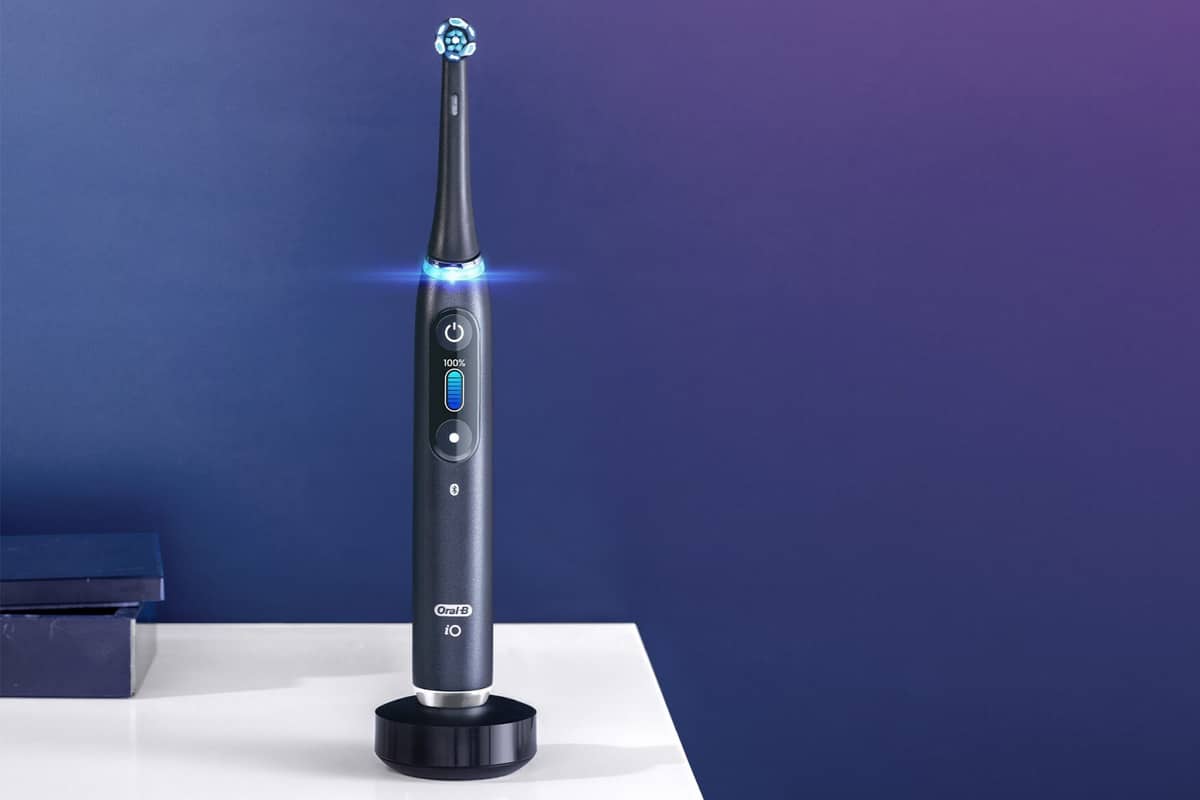 AI-Enabled Brushing
Like something out of I, Robot, the Oral B iO uses Artificial Intelligence and 3D tracking to map the surface of each tooth to ensure a complete clean. And for anyone who suffers from oral laziness, the A.I. connects to the Oral-B app using Bluetooth to provide real-time coaching to improve your brushing habits. While using the app twice a day could be seen as a bit of overkill, it's nice to have the option there. However, it's a pretty jaw-dropping feature that demands to be used a couple of times a week at least, to ensure you're not missing any of those hard to reach places. What we did love though was the smart pressure sensor that shines red or green to protect your teeth and gums from brushing too hard. This functioned well with the built-in timer that had us brushing for the correct amount of time and force.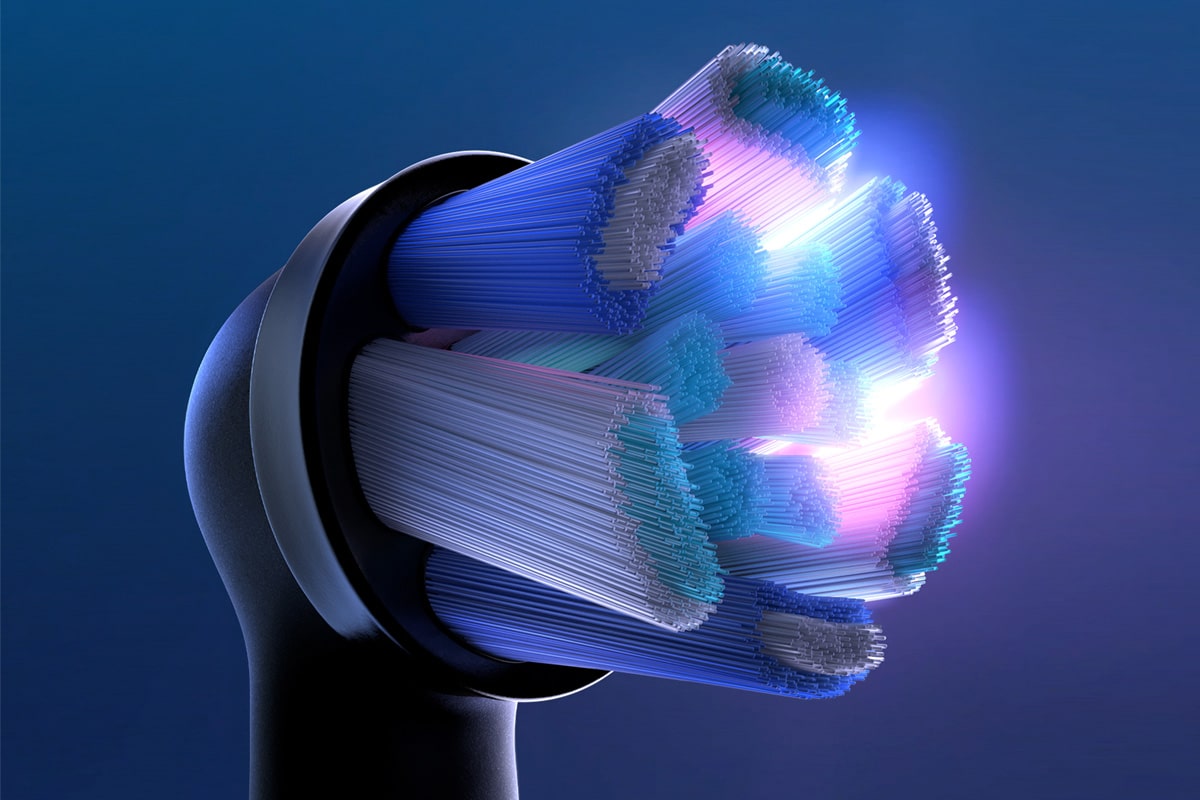 The New Era in Brushing
The Oral B iO Series 9 is equipped with so much innovative tech, we're surprised you can't make phone calls with it. To summarise, it lives up to the hype and the price tag. Spend a week with this piece of oral gadgetry and you may find it difficult to go back to your regular toothbrush. If you appreciate technological innovation, why would you not want it in something as important as a toothbrush?
Available in two colour variants, you can grab the Oral-B iO Series 9 Black for $749 or lighten things up with the Oral-B iO Series 8 White for only $649.
In a nutshell, the Oral-B iO is where superior oral health meets a superior user experience, and right now, you can purchase both the Oral-B iO9 and 8 for nearly 50% off at Shavershop.