A Razor Subscription Plan Could Save You Over $130 a Year
Shaving is just one of those chores you can't escape. At least if you wish to remain presentable. With an Oscar razor subscription plan, you can take the hassle out of purchasing razors and save yourself over $130 each year.
Oscar is the Australian owned brand that has been keeping men prim and proper for over a decade. Its five-blade ceramic-coated precision trimmer ensures a close shave and rust-resistance. It's perfect for sideburns and hard-to-reach places, like under your nose. Plus, the aloe strip provides that much-needed lubrication for a smooth shave.
So now I'm going to throw a little math your way, and I promise to be gentle. Gillette is a great brand. We are particularly fond of their heated razor. Although if you look at the standard 5-blade manual razor, the cost of razor cartridges averages out to $5.68 each. One cartridge per week, 52 weeks in a year, you are looking at just over $295 per year.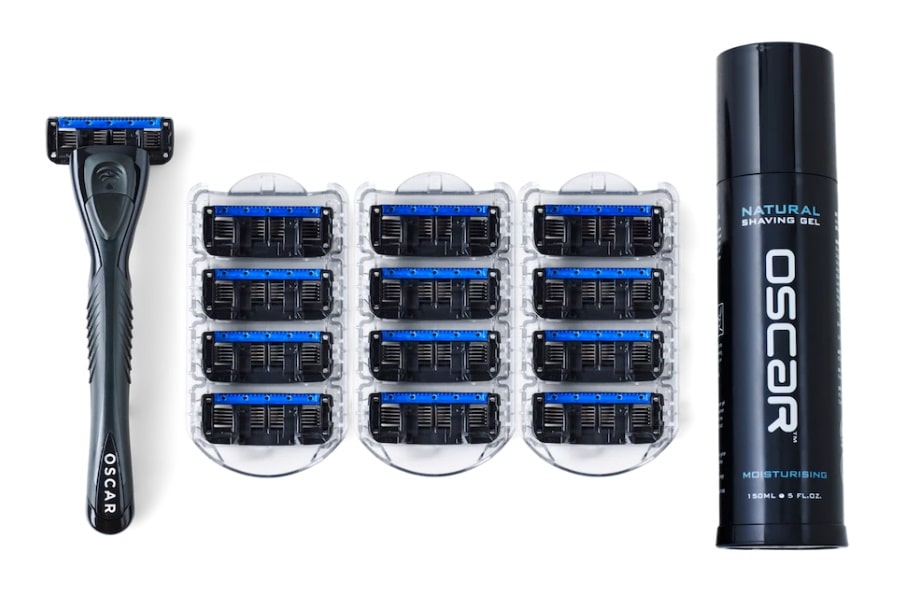 Meanwhile, on Oscar's Regular Shave Plan you'll receive 12 razors per quarter for just $37.50 with free shipping Australia-wide. This means the cost-per-cartridge is only $3.13 or $162.76 per year. That's over $130 savings, and you don't even have to visit the supermarket. On an Oscar Lite or Ultra-Lite Shave Plan, the cost-per-cartridge is slightly higher at $3.75, but still substantially cheaper. By choosing Oscar, you're not only supporting local business, you're also helping yourself.
Oscar will notify you two days before each charge, giving you the option to skip or reschedule the delivery, and even cancel the razor subscription if required. Of course, you can always order razors as needed if preferred. Father's Day has just gone, but there are still options to buy a gift box if a birthday is on the horizon. While you're there, subscribe to the Oscar mailing list to score $5 off your first month. Bargain!