The Only Two Products You'll Ever Need to Grow a Healthy Beard
As any modern man can tell you, the majority of today's 13 Spots for the Best Fish and Chips on the Gold Coast essentials come preceded by copious amounts of hyperbole. Indeed, it would seem that most brands take direct cues from best-selling feminine beauty products, thereby incorporating a range of superfluous ingredients and methods while making all sorts of empty promises. In turn, you apply your expensive and luxurious beard oil–which was artisanally crafted using meteor dust and caterpillar dung–only to end up with itchy skin and a frizzy mane. Alas, you've been had once again. What's a guy to do?
Start Fresh
The good news is that you can always hit the restart button when growing a handsome What does Cheugy Mean? Gen Z's New Favourite Phrase. By that we mean you can literally shave off your beard and start over from scratch, this time using products that might actually work for a change. And when you do hit that restart button, you should go with the one brand that doesn't waste its time using empty words or worthless ingredients: Charles + Lee.
Founded by two Melbourne locals with tons of experience under their respective belts, Charles + Lee operate with the sole intention of helping you be the best you, period. To that end, the brand opts for quality and affordability over hyperbolic jargon when producing its skincare lotions, beard products, and other grooming essentials. To quote Charles + Lee directly, they won't tell you that their products "contain rare minerals that have been harvested by the light of the full moon…or contain smoked wood chips sourced from an ultra-manly lumberjack." Instead, they focus their energy on creating grooming products that actually work. Go figure.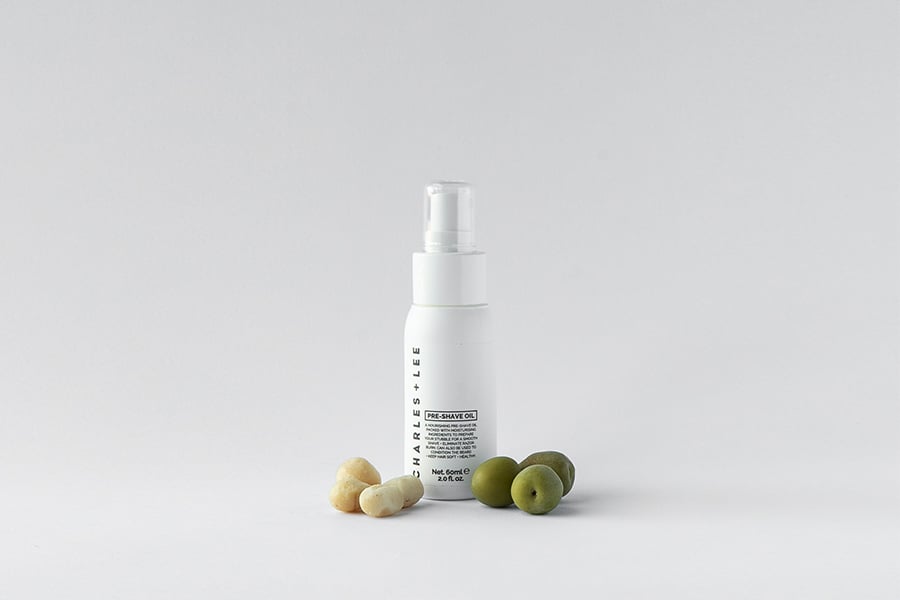 Pre & Post Shave Care
For all the facial hair enthusiasts out there, Charles + Lee make the only two beard products you'll ever need to own. The first is their lubricating Pre-Shave Oil, which can also be used as a beard oil. In keeping with the brand's straightforward sensibilities, this lubricating gel contains a low foam formula consisting of glycerin and aloe vera. The glycerin locks in moisture and hydrates the skin, while the aloe vera injects the perfect amount of soothing coolness. The result is clean and healthy skin that won't welt up or irritate. Done.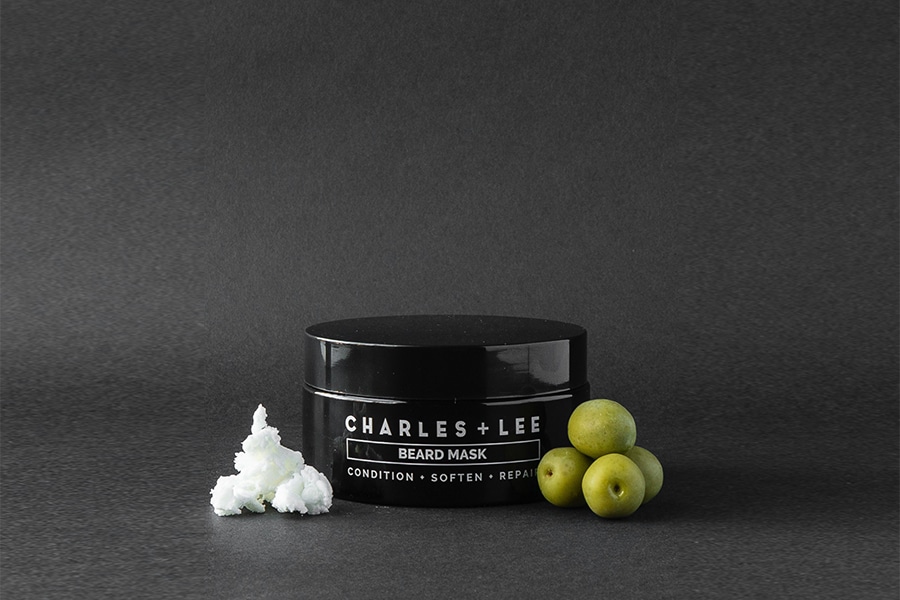 Healthy Beard Maintenance
The second product you'll need from Charles + Lee is the hydrating wash-out Beard Mask, which conditions facial hair, improves texture, and even softens or repairs coarse beards. Ingredients include shea butter, olive oil, argan oil, Australian Kakadu plum extract, and sandalwood oil. Apply it when necessary and expect smooth and flowing beard hair in return. Done.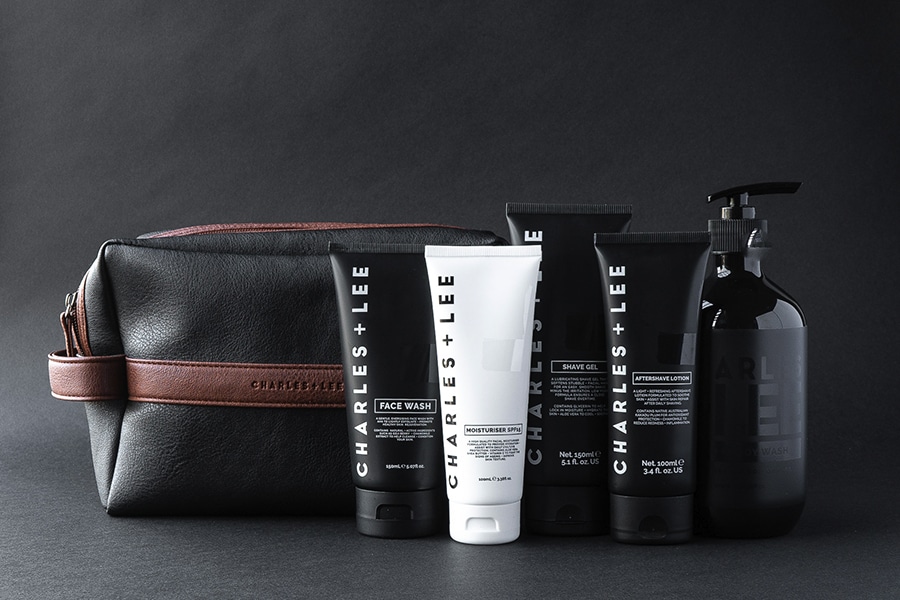 Don't Stop with your Beard
Of course, there's more to a grooming regimen than mere beard maintenance, and Charles + Lee are happy to abide. To that end, you can find the full spectrum of essentials in their arsenal, including body wash, face scrub, hand cream, moisturiser, aftershave lotion, coffee soap, charcoal soap, lip balm and more. It's all made in Australia and delivered in sleek packaging.
Keep it Simple
Meanwhile, don't mistake the brand's unfettered approach and affordable price tags for a lack of quality or ethics. On the contrary, Charles + Lee employ all-natural, organic ingredients in every one of their products, and practice cruelty-free methods (i.e. they don't test their products on animals). Furthermore, the brand is RSPO certified, meaning it meets the standard of sustainable palm oil production. Hence, what you'll find at every turn is quality, passion, and modern values. What you won't find are a bunch of flashy hype words, empty promises, or utterly useless ingredients.
Being a modern man, you've probably adopted a grooming regimen, but that doesn't mean you're suddenly prone to highfalutin gestures. In other words, just because you like clean skin and healthy hair, that doesn't mean you've lost your appreciation for candour and brevity. Charles + Lee know as much, and that's why they don't butter you up with false promises and copious verbiage. Instead, they deliver the goods, because that's what a man wants. Now there's something you can pound your chest to.
Charles + Lee is available for purchase directly at www.charlesandlee.com or MYER.