New Clay is Our Top Pick for Men Who Hate Hair Products
Popular men's hairstyles change like the tide and you want to keep pace, but you hate using product because it's either too glossy, too hard, too sticky, or too ineffective. What's a stylish gent to do? Uppercut Deluxe has just the answer in the form of their new Clay. It represents a modern upgrade to the brand's original Matte Clay, which was released over a decade ago and then discontinued last year. If you're looking for a strong-hold product with a natural finish that can be easily reworked throughout the day and then washed out at the end, you've found one right here. That's why this is our top pick for men who hate hair products and also for men who love hair products. Indeed, pretty much everyone can benefit from the brand's latest creation.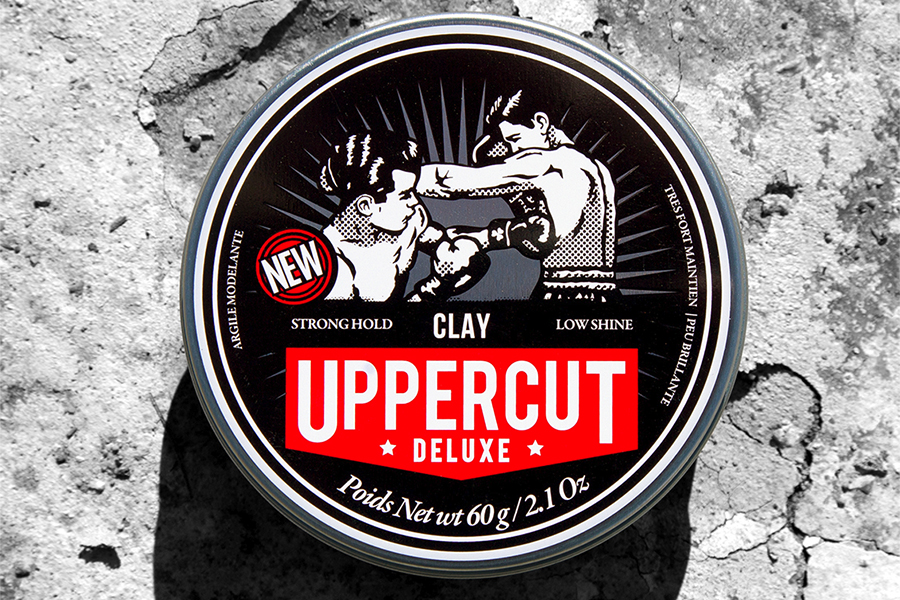 Why Uppercut Deluxe Clay?
Well, because this product will tame hair of any length, adding texture and control to a broad range of styles. It grips and shapes your hair with absolute ease and has the strength to defy natural movement. As a result, you can control even the toughest and most stubborn follicles or strands by way of effortless gestures. Add to that a low shine and matte finish and you get natural-looking hair, which is definitely the aesthetic most men are going for right now. This is what we like to call a best-of-all worlds scenario.
Meanwhile, this new Clay couldn't come from a better brand. Inspired by classic 1950s barbershops, Uppercut Deluxe strikes the perfect balance between timeless tradition and bold modernity. They were founded by Aussie barbers, who wanted to create premium hair products that served their actual desires and not the expectations of others. To this day, the brand retains a certain counter-culture ethos, which keeps them on the cutting edge of their industry. A fixture both here in Australia and around the world, you can find their products in over 2000 barbershops spanning 40 countries.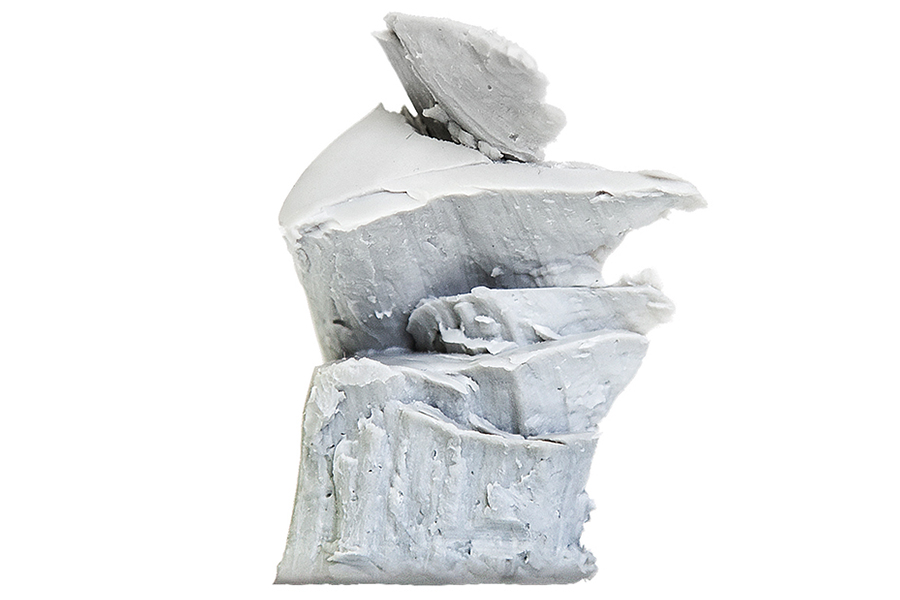 The Perfect New Formula
At the heart of the brand's ongoing success is a passion for quality, consistency, and simplicity. Their latest Clay is no exception to the rule. It comes preceded by a popular Matte Clay, which was the second release in their entire range. With new advances to ingredients and methodology came the opportunity to improve upon their signature product. Uppercut Deluxe spent over a year in R&D, experimenting with countless samples and performing rigorous tests in the barbershop. Through this tireless process, the perfect formula was born. As you may soon discover, it's unlike anything else on the market.
By upgrading the formula, Uppercut Deluxe made their product that much easier to apply and remove. It now combines traditional wax with modern water-based ingredients into a formula that scoops, spreads, and washes out with equal simplicity. This delicate balance of wax and water-based ingredients achieve a firm hold, but without a hard setting, thereby allowing you to rework the product throughout the day. In essence, you get the same core qualities that made the original such a resounding success—strong hold, low shine, reworkability, and versatility—but with even more approachability and finesse.
The wax elements also bring an anti-humidity complex to the formula. As a result, the product holds its structure when exposed to low levels of heat, the kind you might encounter during a gym workout or outside on a summer day. And because the ingredients gently disrupt the cuticle layer, light is absorbed rather than reflected. In turn, you get a low shine and matte finish effect, allowing your hair to retain a natural texture and appearance.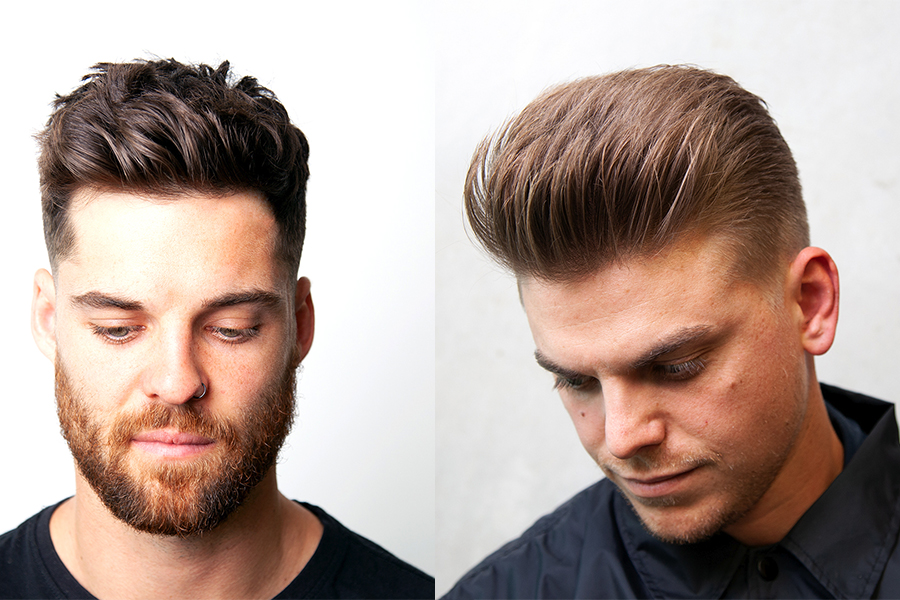 Express Your Individual Style
If you value the benefits of signature hairstyle, but dislike most hair products, the new Uppercut Deluxe Clay has your name written all over it. Formulated with precision, it works on hairs of all lengths and styles and delivers a firm but workable hold. Thanks to a low shine and matte finish, your head won't blind others during daylight hours. Let's also not forget that the Clay is as easy to apply as it is to wash out, something no man would argue with. High-quality meets low maintenance on this brilliant product and that makes it a top pick in our book. Apply with confidence, gentlemen.