Just how well do you show up when you haven't had your morning coffee? For many Australians, that precious caffeine hit first thing in the AM can mean the difference between grabbing the bull by the horns – it's a metaphor, just ask White Goodman – and dragging your feet all day like some sort of zombified insomniac. This is only to be expected when coffee has become such an integral part of the Australian identity; as a nation, we've taken the snobbery around our caffeine rituals to a level unseen since 18th-century Italian dilettantes sat around piazzas sipping away at their highly coveted brews.
With this in mind, it only makes sense for a home-grown brand established by Aussie barbers to have harnessed the power of coffee to ensure your hair shows up just as well as you do. And with a 25 per cent discount for Man of Many readers using the manofmany25 code, you can enjoy a bigger saving than you'll ever find at your local bean-slinging cafe.
As part of a new wash range for men, Australia's own Uppercut Deluxe has launched the caffeine-infused Strength and Restore Shampoo and Conditioner, which are designed to have the same impact on your hair as the day's first cup of joe has on the rest of you.
Uppercut Deluxe's new range has an arsenal of active ingredients used to target the most common issues men face with their hair, from poor health and general damage to grease and dirt, as well as itching and flaking. Designed in response to feedback from Uppercut's global network of barbers, the range takes inspiration from classic men's grooming products, while ensuring they appeal to those of us living in the now.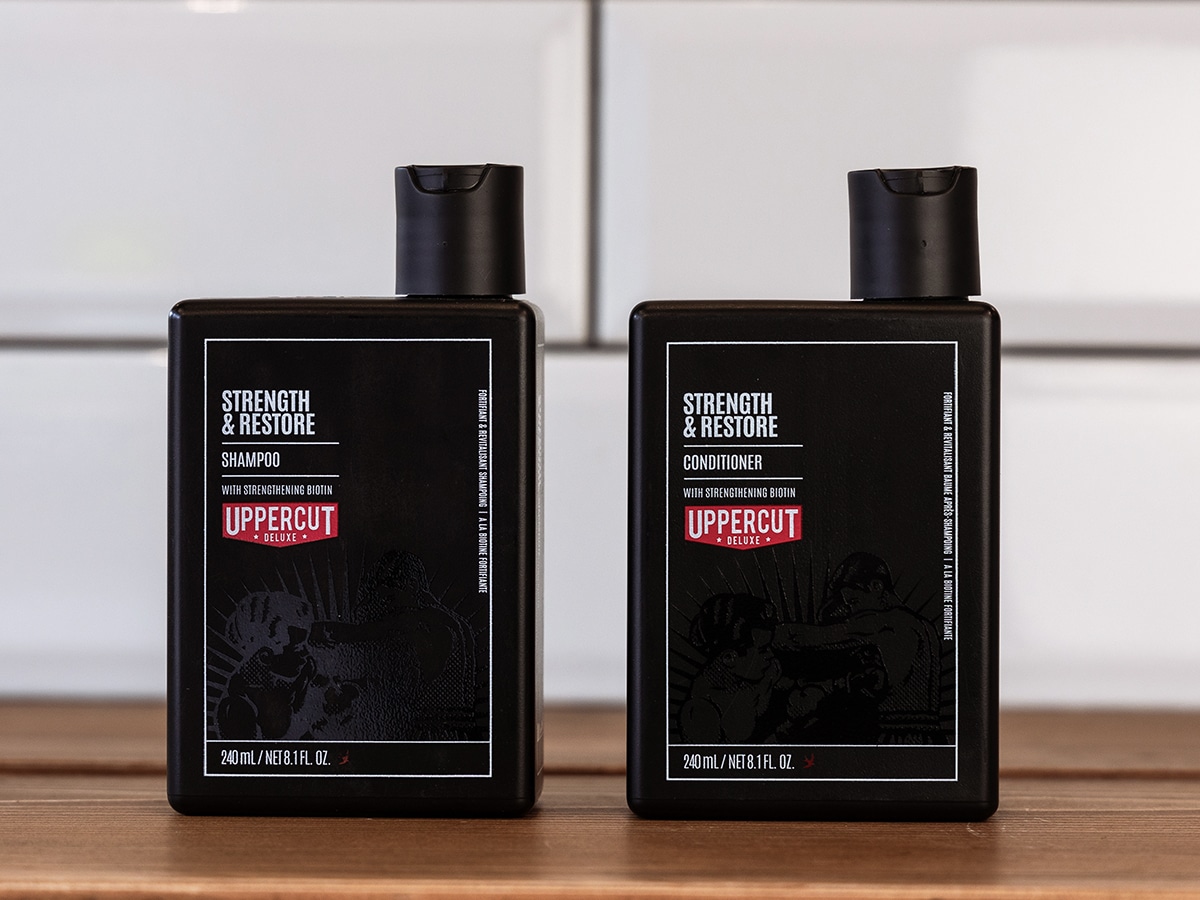 Way Better Than a Mug of Coffee to the Head
The Strength and Restore Shampoo and Conditioner both feature a pair of key ingredients. The first is the aforementioned caffeine, which helps to stimulate blood flow that's vital for maintaining a healthy hair root system, while the second, biotin, is a B vitamin designed to boost healthy hair growth, or to put it more succinctly, to act as fertiliser for your follicles.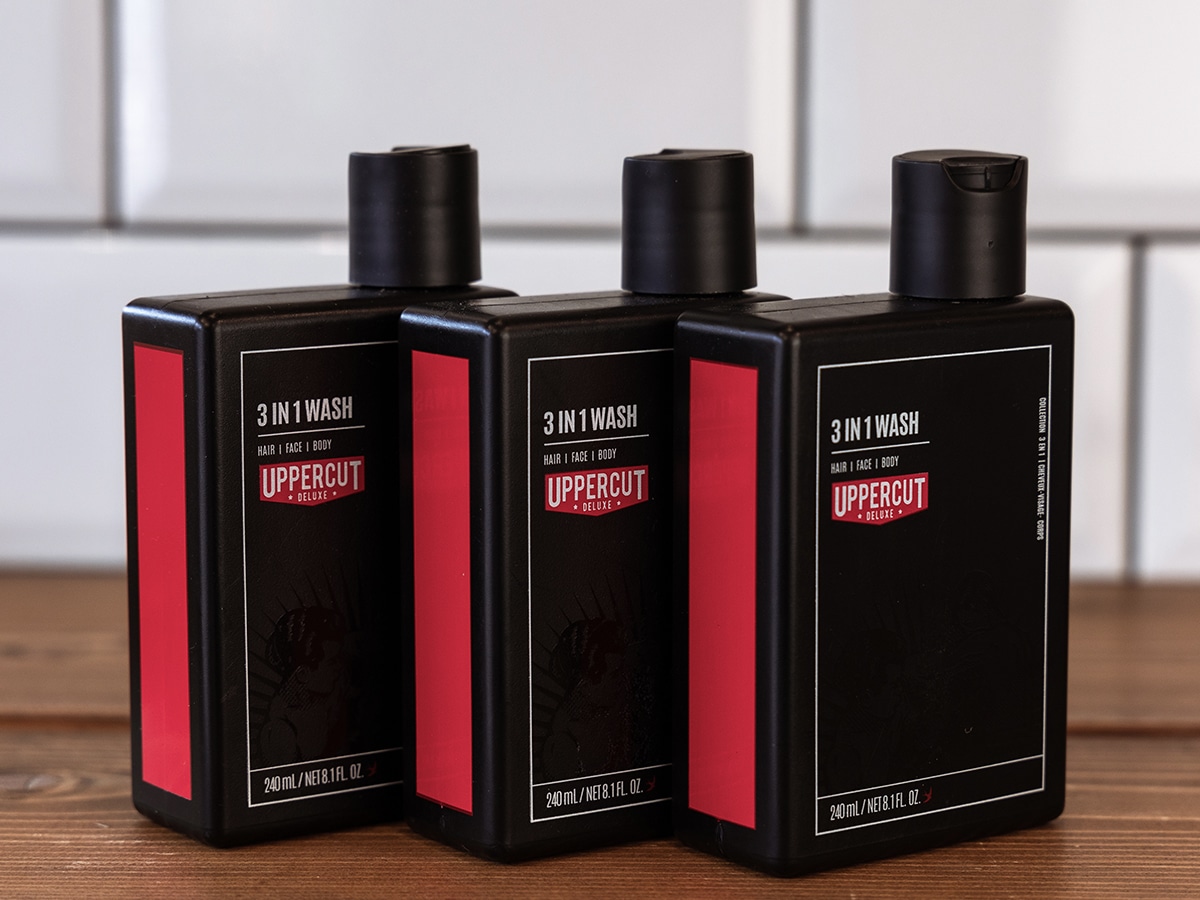 In-N-Out
Also included in the range is a new 3 in 1 Wash, which is designed to help you get in the shower and out the door faster. No more time wasted switching between products for your hair, face and body. Plus, the fact that it won't irritate your eyes means your days of reaching blindly for whatever else you may need are a thing of the past.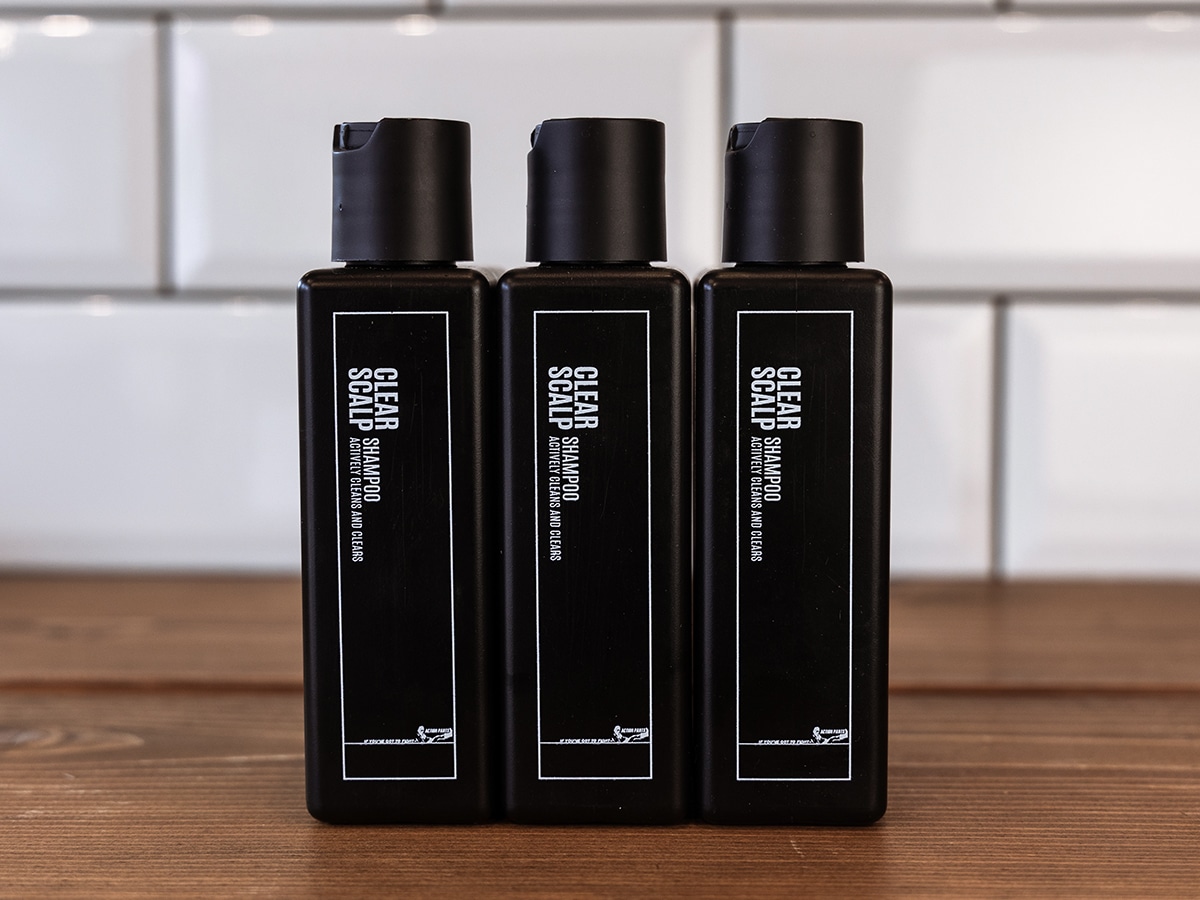 Avoid the Snowstorm
There are few things more embarrassing – or unappealing to others – as an itchy and flaky scalp. Uppercut Deluxe's new Clear Scalp Shampoo contains the dandruff-fighting ingredient Piroctone Olamine, which is used to target the root cause of irritation and flaky scalp conditions. Meanwhile, soothing moisturising agents are included to enable frequent use without discomfort, meaning your colleagues will no longer note just how much it snows as you walk past.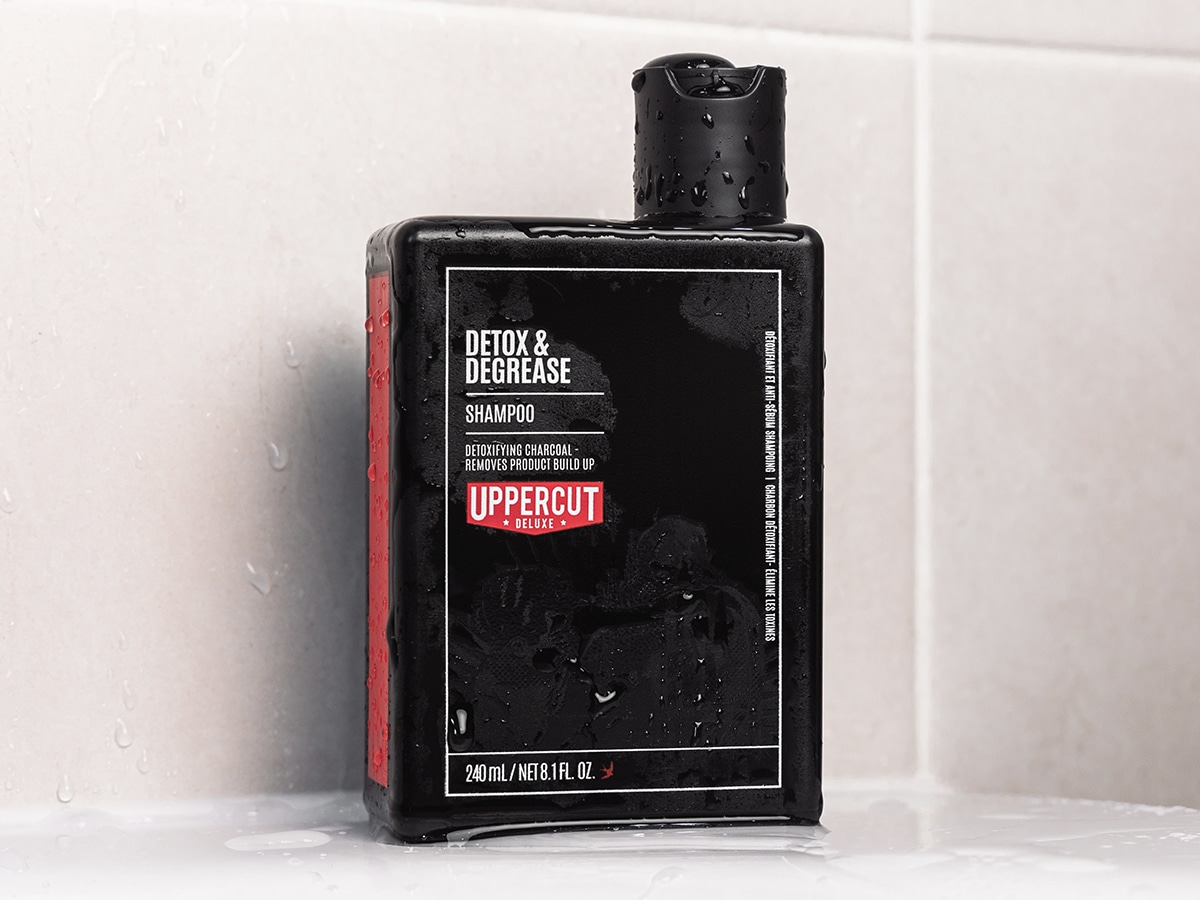 Need Help Getting a Comb Through That?
If your hair is the type that's prone to trapping oil and product then Uppercut Deluxe developed the Detox and Degrease Shampoo with you in mind. When coming up against stubborn product buildup, the shampoo's dual-function complex is designed to simultaneously emulsify said product and provide a deep clean. Plus, the addition of charcoal breaks down and removes oil, dirt and product further while acting as a deodoriser. Maybe let that charcoal do its thing before your comb next tussles it out with an overabundance of product in your do.
Most blokes have come up against at least one of these issues at some point, but Man of Many readers can now ensure they're a thing of the past. Just use the code manofmany25 to take a quarter off the price of Uppercut Deluxe's new range, and once you've given your hair that much-needed caffeine injection, you can use the money you saved to visit one of Australia's best cafes and caffeinate the rest of yourself too.