Luxury on the Dotted Line: Gucci's Geometric G Pen Shines
If you want to sign your name with flair, then add some swoops and swirls to your signature. If you want to add sophistication and luxury to your autograph, then look no further than Gucci. For the past Christmas season, Gucci introduced their new range of Geometric G and Interlocking G pens. The only place you'll find someone fixing their signature to a document with a more exclusive pen is likely the White House.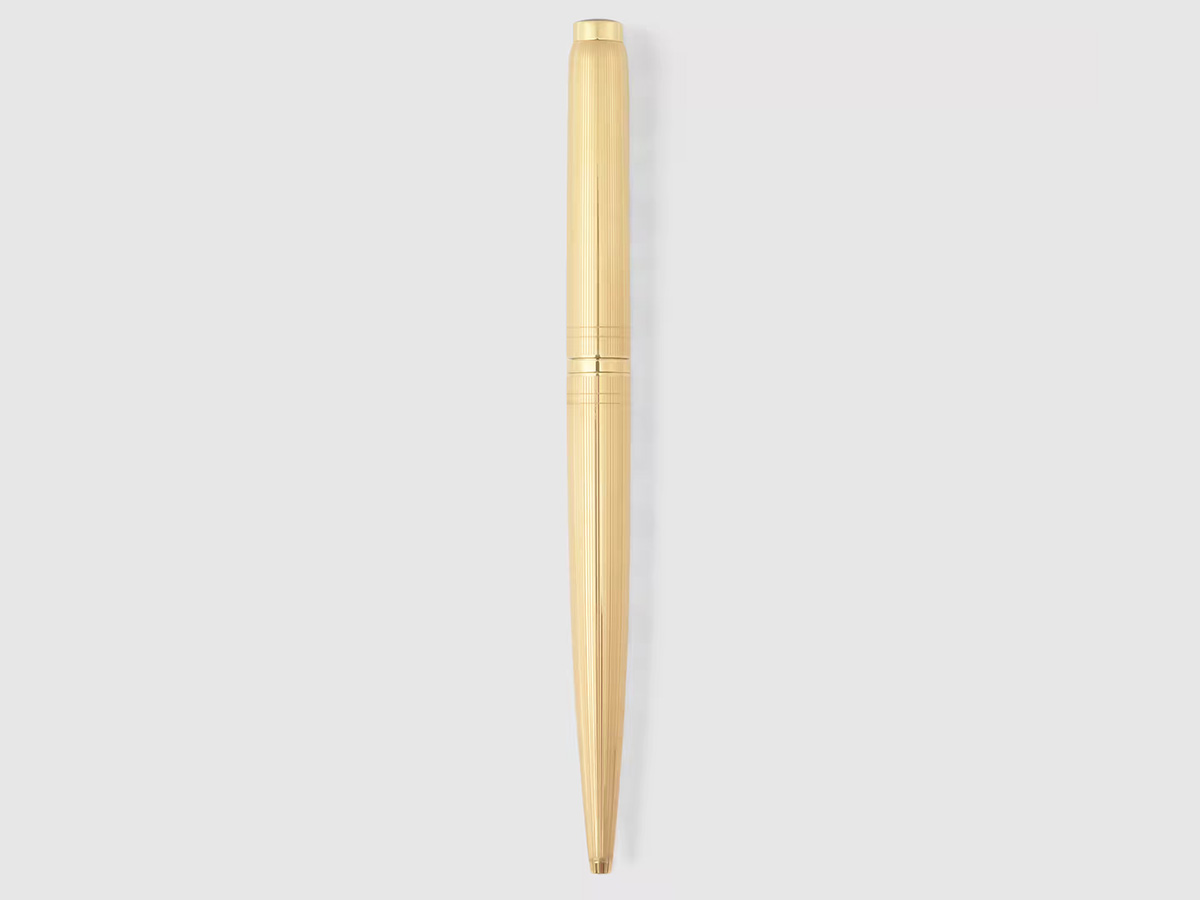 Available in either gold or silver tones, the Geometric G pens are dressed in an all-over design that is engraved directly into the metal. The top of the ben sports a black enamel stopper, which is in turn adorned with Gucci's signature "GG" logo. The pen comes in a black case with a contrasting green interior. More Gucci branding abounds on the case.
The case may sound simple, but it's just as impressive as the pen. The case is made of a material called Demetra, which is an eco-friendly material made from animal-free raw ingredients sourced from sustainable, renewable, and bio-based sources. The case is made in Italy and measures 5.9 inches wide, 1 inch high, and 1.2 inches deep.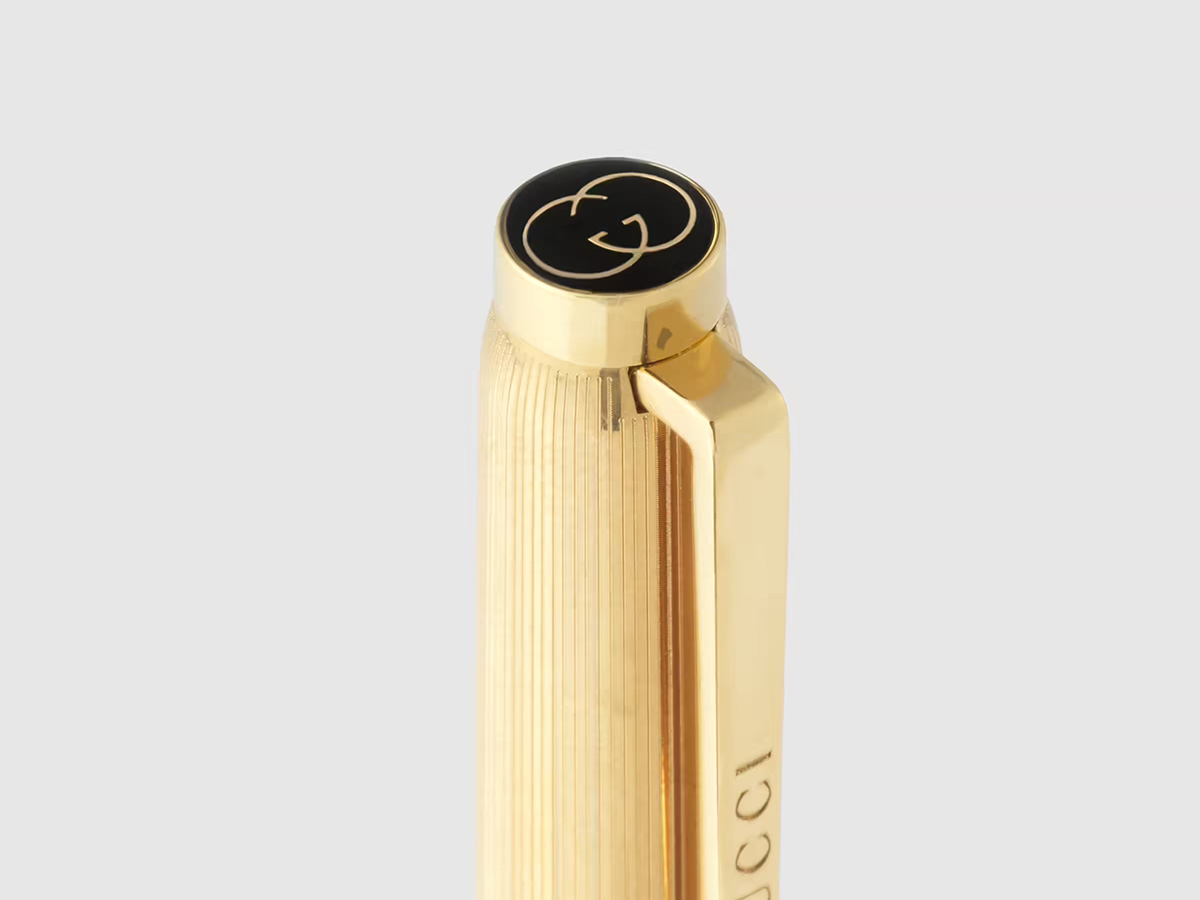 Of course, a pen like this doesn't come cheap. To get your own gold-toned metal pen with the interlocking G motif and the Demetra case, you'll be looking at forking over $835. You could also opt for the more plain version for $550. (Don't worry, if that's a little beyond your wallet's current capacity, Gucci offers payment plans.) Gucci also offers complimentary refills in blue and black, so you'll be able to keep using this pen for years to come. You may not be signing legislation, or even filling out someone's autograph collection, but you can at least write out your name with a pen that makes it look like you could be.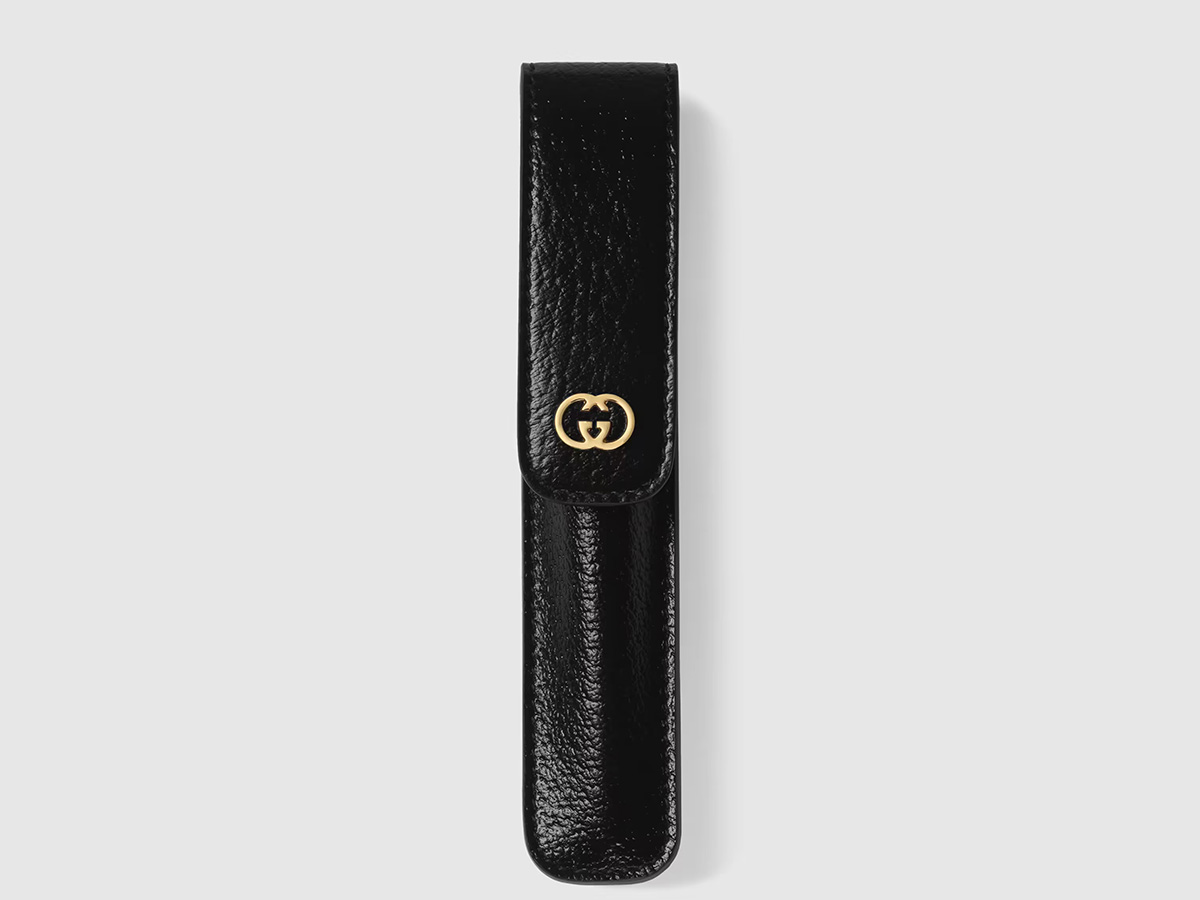 You'll also like:
Penfolds Launches $180,000 NFT and Rare Wine Project
Actual Tigers Roam the Set in Gucci's Latest Collection Campaign
Macaulay Culkin and Jared Leto Crush the Catwalk for Gucci's Love Parade Collection