Unless you've been living under a rock you'd have no doubt heard rumblings about an upstart Taiwanese whisky distiller that is taking the world by storm. Opening in 2005 (making it a true baby distillery compared to some Scottish distillers) Kavalan Whisky has spared no expense in setting up a world-class facility to produce their dangerously delicious drams, bringing in experts and equipment from all over the world to work on their spirits. Throw in a strategic and forward-thinking parent company, deep pockets, and the fact that the climate helps the whisky mature quicker and you have a recipe for success that is going to see Kavalan remain at the top of the pile for years to come.
To introduce you to the wonderful world of Kavalan we have put together this little guide detailing a few of their offerings. Now, next time someone asks you if you've tried Kavalan you won't raise a confused eyebrow but rather astound them with your knowledge.
Where to Begin
The best place to start is with the Single Malt and King Car whiskies, two of the more straightforward offerings from Kavalan; if you can call anything from Kavalan straightforward. The Single Malt is the flagship dram, a mature tasting whisky despite its tender age, it presents with aromas of fruit, vanilla, and chocolate and has a light, well-balanced palate and short finish. Very fine.
King Car, which is named after the company that owns Kavalan, is a more complex dram with toffee and banana aromas and chocolate and pepper on the palate. Sharp and clean with a nice finish it doesn't have any lingering sweetness which makes this very impressive drama the perfect introduction to Kavalan for those who are already whisky drinkers.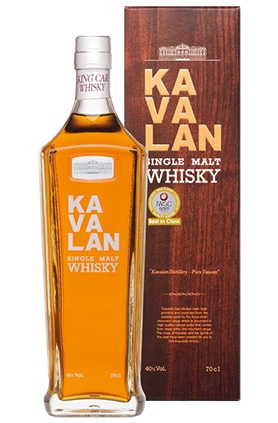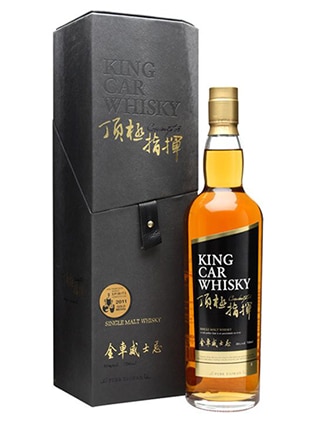 The Next Level
It's with the Solist range of whiskies that Kavalan really distinguishes itself. These are the whiskies that put Kavalan on the map. Truly impressive drams, the Solist range is more than deserving of the praise and copious awards they have received. The essential difference between the four drinks in the Solist range is the casks they have been finished in, with the Kavalan distillers gaining a reputation for being obsessive over their wood. But with results like this it's little wonder.
The four drams are finished in sherry, fino sherry, bourbon, and wine casks that have been prepared by the Kavalan distillers to produce spirits that are complex, delicious and different. While there is some argument as to whether whisky should be finished in casks that impart a flavour on the spirit, it's hard to argue with the output. This range gives whisky lovers even more to obsess over, helping create a drink for every person, mood and occasion.
The Award Winner
It is worth singling out the Solist Vinho Barrique which won best single malt in the world at the recent World Whisky Awards. This dram has a rich, chocolate, vanilla and fruit cake aroma with further chocolate and coconut on the palate. It's a delight to drink and if you can get a bottle make sure you do.
The future
One of the good things about Kavalan is its size, this keeps costs down while supply is relatively constant. Meaning more people can try these wonderful drams. Up to this point they have also been able to maintain a relatively strong consistency, which bodes well for future releases and ensures their reputation will only grow.