You know what's worse than having your pet relieve themself in the middle of your living room? Discovering your robot vacuum has driven right over the top of the mess, trailing a smear from one side of the room to the other. And it can't be a great experience for your pet either – we firmly believe that even the most cool-headed cat or dim-witted dog would feel a certain level of shame upon seeing their little accident transformed into some kind of Pollock-esque disaster.
Fortunately, the days of robot vacuums and pet waste being incompatible can now be a thing of the past. In fact, thanks to innovations Roborock has developed for its new S7 MaxV and S7 MaxV PLUS, a robot vacuum could actually make your furry friend look at you with even more adoration than they already do. Starting on the 8th of April both will be available for purchase but for one week only enjoy a discount on the S7 MAXV discounted price – US$769.99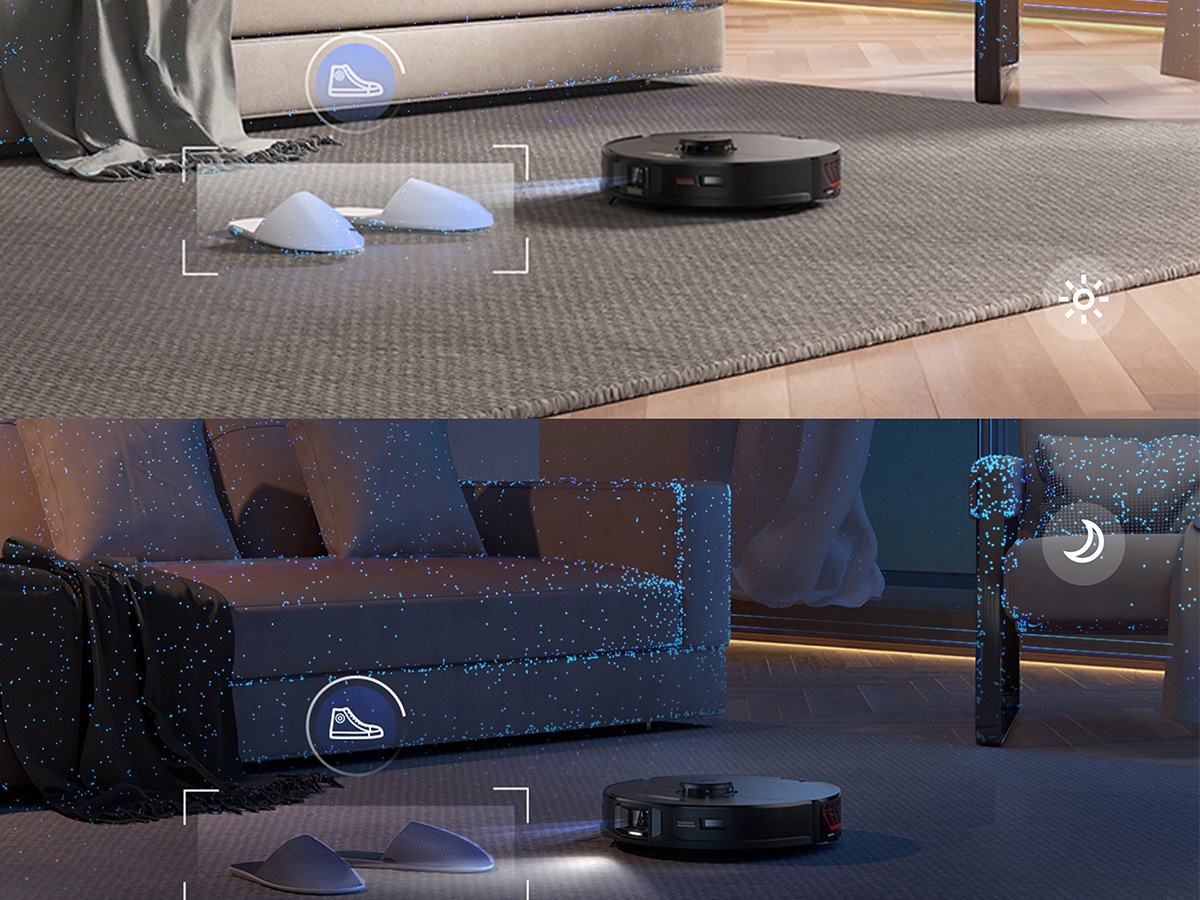 An End to the Shame Game
We don't like to picture it, but at some point, a poor engineer must have come home to a very nasty surprise, because the team at Roborock were spurred into action, going above and beyond to develop ReactiveAI 2.0. This technology enables the S7 MaxV and MaxV Plus to recognise and manoeuvre around obstacles, including pet toys and any indoor accidents, ensuring said accidents don't turn into catastrophes. Plus, they feature a sonic scrubbing mop that easily disintegrates wet waste and automatically lifts itself when carpet is detected, all of which helps your favourite four-legged housemate get through the day shame-free.
Having a Ruff Day?
Leaving furry family members behind when you head off to the office can tug at the ol' heartstrings, but a robot vacuum can actually help you stay connected during the long working day. With Roborock's integrated RGB camera, you can check in and see what shenanigans your pet's up to at any time. In fact, you can even reassure them that they are, indeed, a very good boy or girl using the robot's speakers and microphone.
No More Hairy Situations
Just because your pet leaves a light – or perhaps not so light – dusting of hair everywhere they go, doesn't mean they want to live in their own filth, but it can take some real power to capture it all. Fortunately, Roborock's robot vacuums are packed with suction power upwards of 2,000Pa, topping out at 5,100Pa for the S7 MaxV.
Avoid Rude Awakenings
Picture this, you're having a lovely afternoon snooze, when suddenly some unrelenting cleaning device starts insistently bumping up against your bed, waking you with a fright and leaving you feeling positively un-zen. Well, that's precisely what can happen to your pet on a daily basis without the right robot vacuum. Fortunately, Roborock's S7 MaxV and S7 MaxV PLUS can be programmed to avoid certain household areas. Once they scan your home, you can set up No-Go Zones and Invisible Walls you'd like them to steer away from, leaving your pets to snooze in peace.
Scary Sounds
Cats and dogs have much sharper hearing than we humans, so we can only imagine what the harsh noise of a traditional vacuum does to rattle their nerves – we've all seen them bolt out of the room at the first sign of the old vac. Fortunately, Roborock's S7 MaxV and S7 MaxV PLUS allow you to choose various levels of suction power and mop intensity to limit noise. A designated Quiet Mode can also be activated to reduce noise to just 63dB, mitigating jump scares and stress for your fuzzy best buddy.
With the right robot vacuum, not only can you ensure your home is clean and free of faecal fiascos, you can also see to it that your cat or dog is better rested, less lonely during those long days at home, and just happier in general, meaning they'll love you more than ever. The best news is that you can currently snap up Roborock's S7 MaxV with a handy discount. Who said you can't buy love?
S7 MaxV+ Original Price US$859.99, Discounted Price US$769.99