Helmm is the World's First Refillable Deodorant Product
In Partnership with Helmm
Friendly to your pits and the planet alike, Helmm is the world's first refillable deodorant product. The brand's permanent vessel is gloriously functional and its refills are fully recyclable, using 61% less plastic than a standard stick. In fact, Helmm customers have helped save over 100,000 lbs of plastic waste to date. Pair that with high-quality formulas and award-winning fragrances and you'll never have to feel guilty about smelling great.
Adventure calls and body sweat is a way of life—this much we know. With Helmm's patented Permanent Vessel & Refill Pod system at your disposal, you can stay fresh without harming the very planet you're trying to explore. Built to last a lifetime, each vessel wraps hand-stitched, hand-crafted Horween leather over lux metal alloys. All that's left for you to do is use at will and then reload when necessary.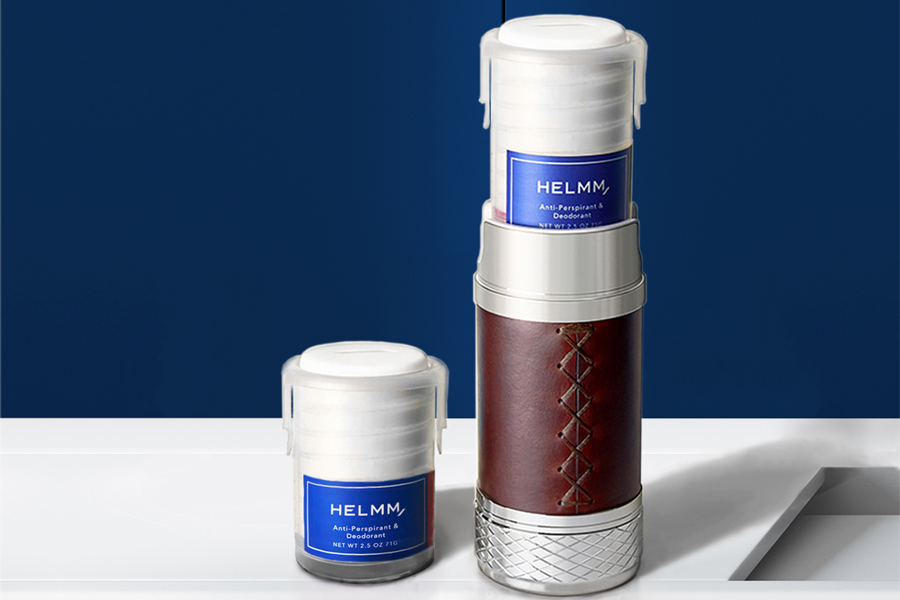 Buy it here (USA)   Buy it here (AUS & Other)
Meanwhile, the deodorant sticks are simply bursting with quality. Choose between two hard-working formulas: Antiperspirant & Deodorant or Natural Deodorant. Both formulas are paraben-free, phthalate-free, triclosan-free, cruelty-free, talc-free, non-irritating, and dermatologist-approved.
Then we have the luxurious bespoke fragrances, which seem lifted straight out of nature. Each one was developed by world-renowned perfumer Cecile Hua, whose brilliant technique is a UNESCO World Heritage protected process. Expect ultra-premium and all-natural scents in lieu of your standard, synthetic fare. You can even combine individual fragrances to develop an enticing aroma all your own.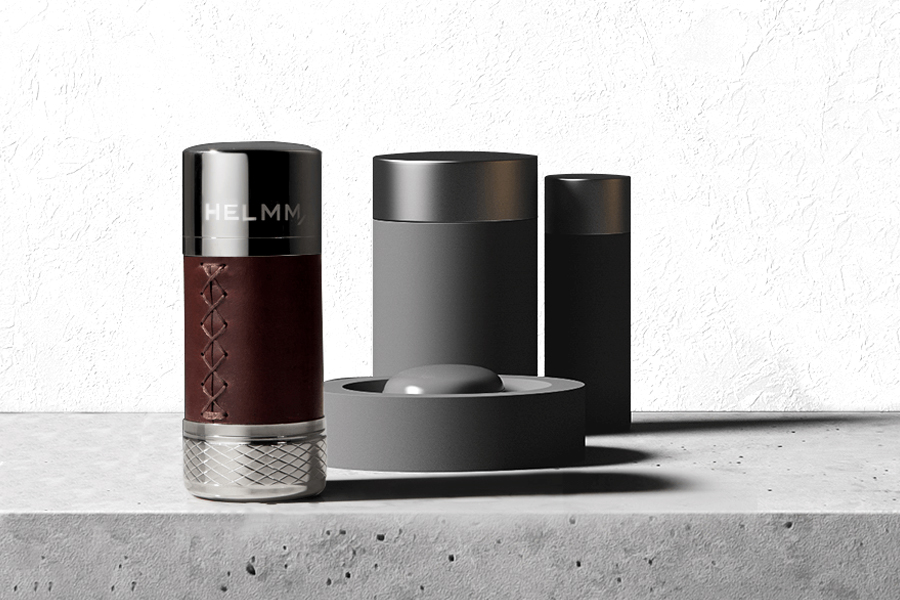 Buy it here (USA)   Buy it here (AUS & Other)
Kick off your new journey with the Helmm Starter Kit, which includes a Helmm vessel and one Scent Refill. Should you want to continue, the brand provides a subscription service at a discounted rate. Each subscription is fully customisable and you're free to change, delay, or cancel at any time. You'll also receive notifications as to when your orders ship or when your account is billed.
The world is moving toward sustainability on scales both big and small. That should prompt you to re-think everyday products like deodorant, which are blatantly essential but consistently wasteful. Thanks to Helmm, you can stay dry, smell great, and reduce plastic in one fell swoop. The formulas and fragrances are top of the line and the vessel touts a conspicuously artisanal vibe. Now is the time to get on board.
Buy it here (USA) Buy it here (AUS & Other)