No one argues with a set of clean and pearly white teeth, but plenty of us would argue with the traditional whitening process. The majority of at-home kits are quite painful to use, which isn't to mention their lasting effects on tooth sensitivity or their outrageous prices. Meanwhile, whitening at the dentist is as annoying and uncomfortable now as ever before and also quite expensive. Surely, there must be a better way.
There is indeed and it comes to us from Hismile. Whitening teeth since 2014, the company's mega-popular PAP+ Teeth Whitening Kit is safe, effortless to use, and affordable. Most importantly, it's 100% peroxide-free. Why skip the peroxide? Because it's the bleaching agent responsible for inducing pain and sensitivity through a process known as free radical oxidation.
It was this very revelation that led to the birth of Hismile, which spent years performing research and talking to experts before they debuted with a safer alternative, aka Phthalimidoperoxycaproicacid (PAP). By doing away with free radicals, PAP has zero impact on the gums and enamel. In turn, your teeth actually get to stay as healthy as they look when you whiten them at home.
Over the past few years, Hismile has grown in all the right ways. They've even created the Hismile Research Centre, an in-house facility dedicated to formulation and product testing. By working with both leading dentists and product experts, the company remains at the cutting edge of safe and effective teeth whitening. At the root of their operation is a clear and tireless commitment to innovation and customer satisfaction alike.
Are you ready to make your smile shine? If so, here are three solid reasons to pick up the popular PAP+ Teeth Whitening Kit: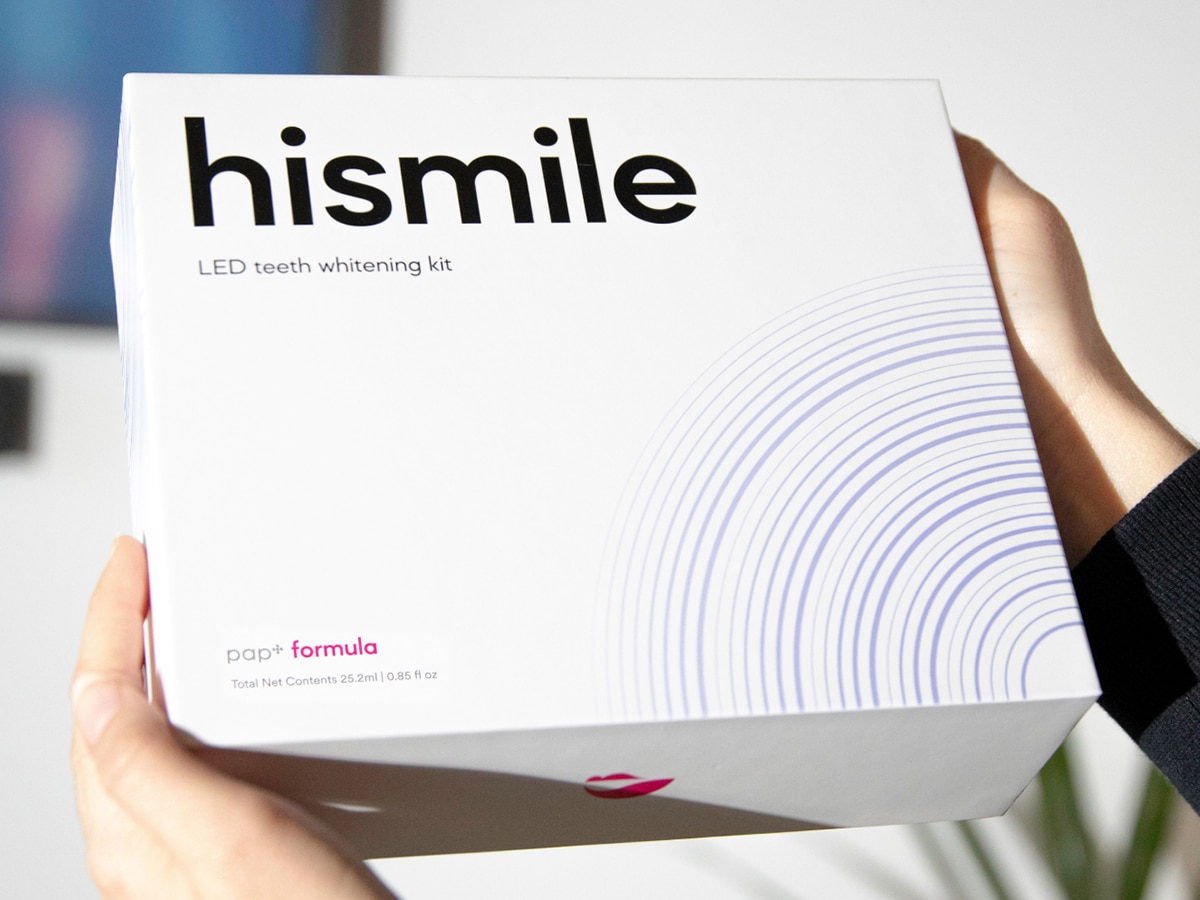 3 Million Trusted Customers
Around the time of their launch, Hismile sent out their whitening kit to a slew of bloggers, testers, influencers, and enthusiasts. The reception was immediate and overwhelmingly positive, which helped spark a wide-reaching conversation about tooth whitening. Jump ahead to the present day and more than 3 million satisfied customers are now part of this growing community. Their input and feedback are crucial to the company's ongoing evolution.
Safe Yet Powerful Ingredients
During their research and development stage, Hismile discovered that peroxide was largely to blame for the pain and sensitivity caused by most whitening kits. Kissing the bleaching agent goodbye, the company opted instead for safe but powerful ingredients such as the following:
Phthalimidoperoxycaproicacid (PAP) – Scientifically proven as a safe alternative to peroxide, this effective whitening ingredient delivers no negative side effects during the oxidation of tooth stains, meaning it can whiten teeth without inducing pain or sensitivity.
Hydroxyapatite (HAp) – This nano-synthetic version of Hydroxyapatite (i.e. the main component of teeth) helps replace minerals back into damaged parts of the enamel, strengthening the tooth's protective layers over time.
Potassium Citrate – This potent desensitising agent travels into the tooth through the soft layer of dentin, so as to protect the nerves from pain and sensitivity.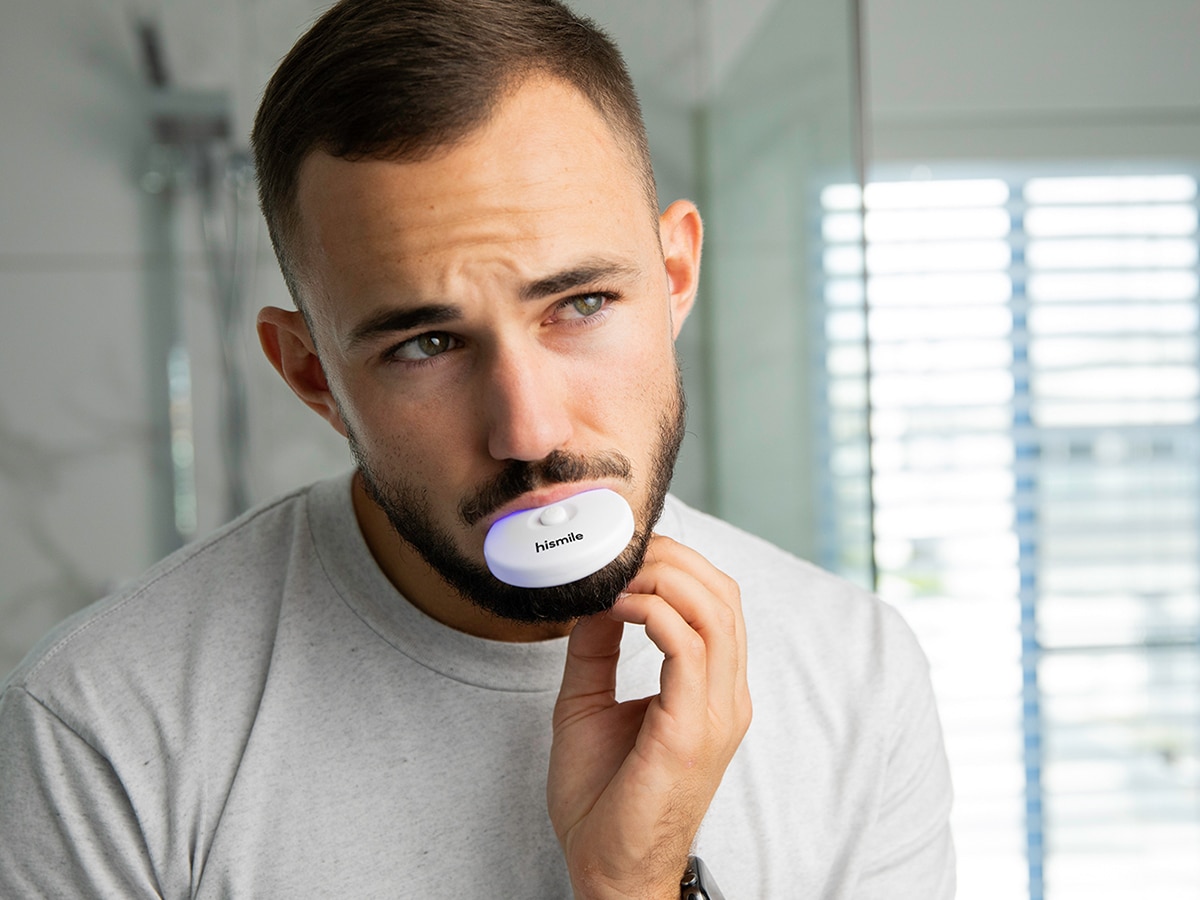 5 Simple Steps
Formulated in Australia, each PAP+ Teeth Whitening Kit includes an LED device, mouth tray, shade guide, and 6 teeth whitening pods (meaning you get 6 separate treatments for the price of 1). Using the kit is as simple as performing these five easy steps:
At night, brush your teeth thoroughly for two minutes.
Twist the cap off a single pod and apply half of the gel to the top of the mouth tray, and the other half to the bottom of the mouth tray.
Power on the LED device at the touch of a button and place it in your mouth, leaving the device in until it automatically powers off after 10 minutes
Expel any leftover gel and rinse your mouth thoroughly.
Separate the mouth tray from the LED device and then clean the mouth tray with water.
That's it. You're done.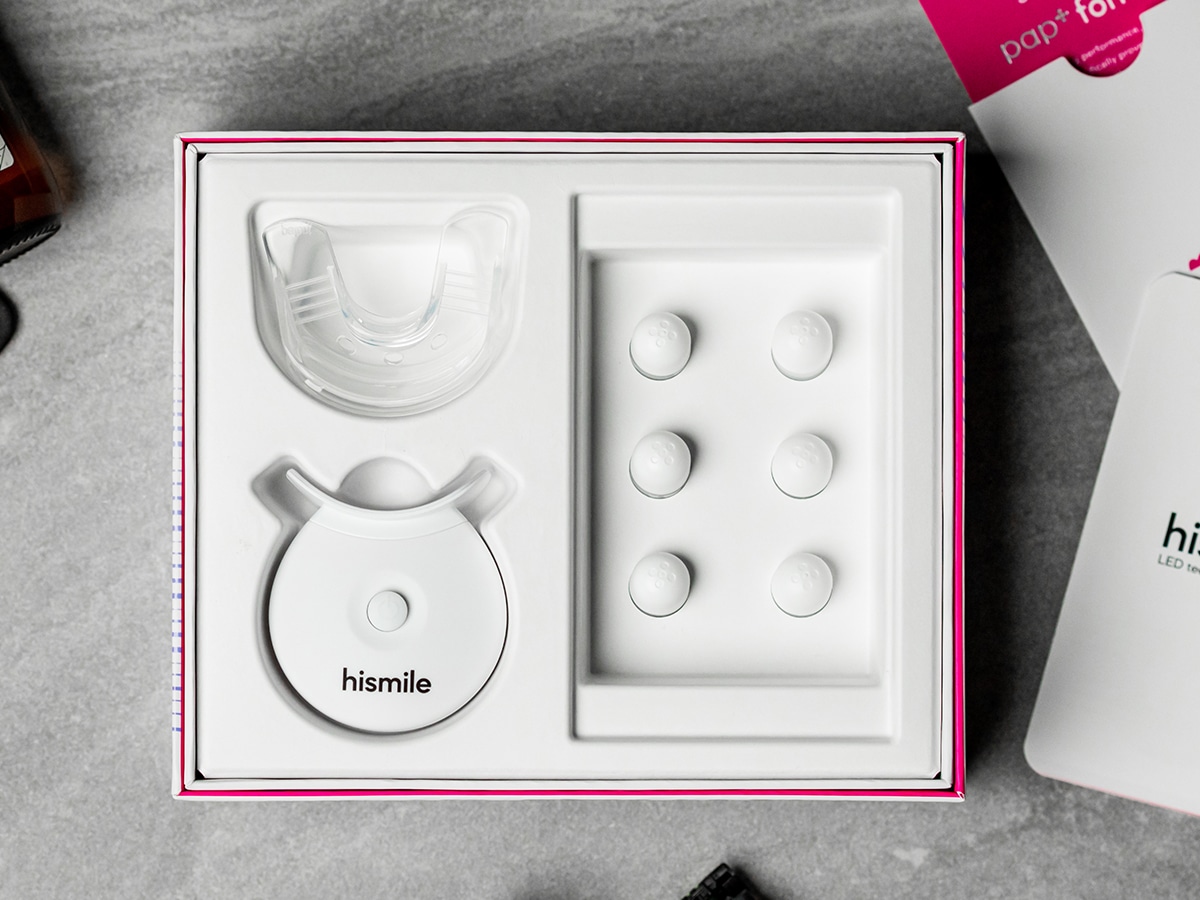 Too Many Reasons to Smile
A staple in bathrooms around the world, Hismile's PAP+ Teeth Whitening Kit is everything you want out of the at-home whitening experience. Thanks to the absence of peroxide, it doesn't invoke pain or sensitivity during use. It's also safe, simple, effective, and affordable. Grab a kit today and you get 6 separate treatments for the price of 1. And now you know why the company's massive customer base is always smiling.