Huckberry Finds – December 2020: Winter Wonderland
Sleigh bells ring in this winter wonderland and they might even be for sale, but not on the following list of Huckberry Finds. Instead, we focussed on products you might actually want to buy, presuming you're a man of good taste. That includes epic puzzles, cosy footwear, weighted blankets, artisanal drinkware, and other wintertime essentials. Each one is crafted with absolute purpose and thereby guaranteed to please. Huckberry wouldn't have it any other way nor would we. PS. You'll find plenty of great last-second gifts on the list, too.
You'll also like:
Huckberry Finds – September 2020: In the Kitchen
Huckberry Finds – November 2020: Whiskey Lover
Huckberry Finds – October 2020: Sweater Weather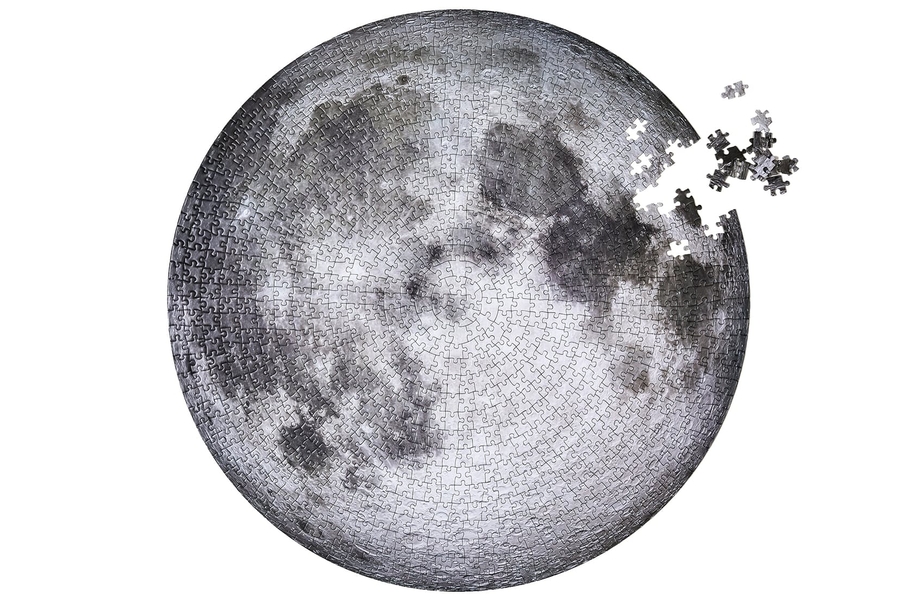 Four Point Puzzles The Moon Puzzle
Culled from NASA's own imagery, this glorious puzzle reproduces the most detailed image of the lunar surface to date. Celebrating the 50th anniversary of the Apollo 11 Moon landing, it features 1,000 uniquely shaped pieces. Are you up to the challenge? If so, put away your phone and get to work.
Greys The Outdoor Slipper Boot
Your winter wardrobe isn't complete without a pair of these stylish slipper boots. Made from a temperature-regulating, odour-resisting, moisture-wicking wool blend, they'll keep your feet all nice and toasty wherever you may roam. Rubber soles provide ample traction while a leather tab makes it easy to slip these bad boys on and off. Socks are optional, naturally.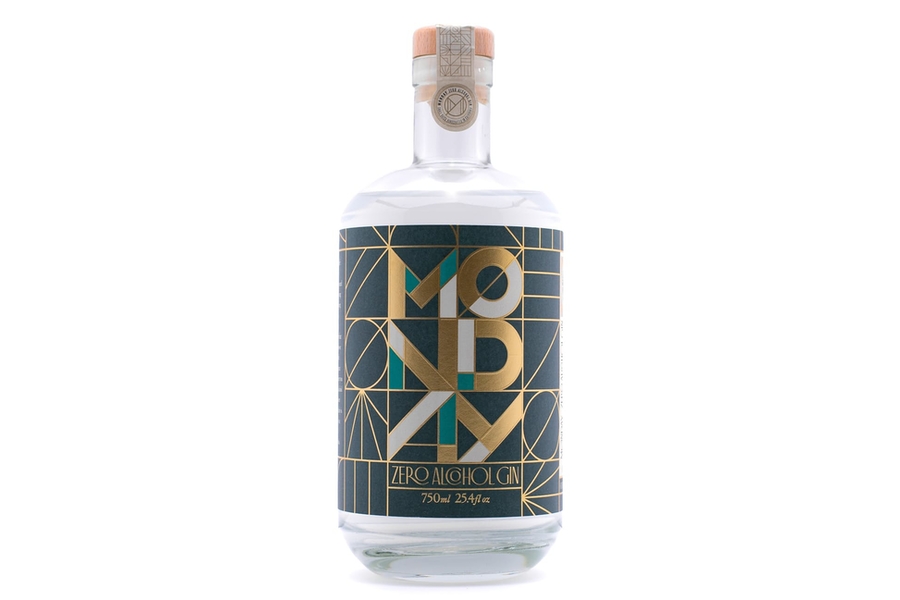 Drink Monday Non-Alcoholic Gin
Don't let a little sobriety get in the way of some good cocktail-sipping this holiday season. Enter Drink Monday's non-alcoholic gin, which is handcrafted in small batches by a family-owned California distillery. Appropriate for paleo, keto, and vegan diets alike, it features a complex blend of botanicals and spices. There's no sugar, no carbs, and no calories—just pure flavour with a gin-like kick.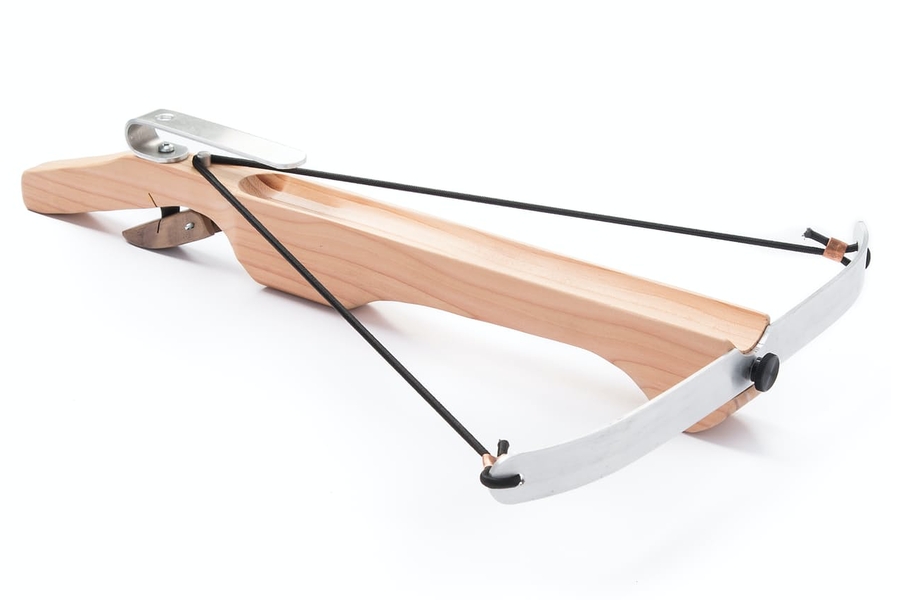 MMX Vancouver Marshmallow Crossbow
File this product under "I don't know why it exists but I suddenly need one in my life." Handmade from wood with metal components and a wood-carved trigger, the MMX Vancouver Marshmallow Crossbow flings regular-sized marshmallows up to 60 feet in any given direction. Why marshmallows? That's a question only you can answer, should you decide to buy one.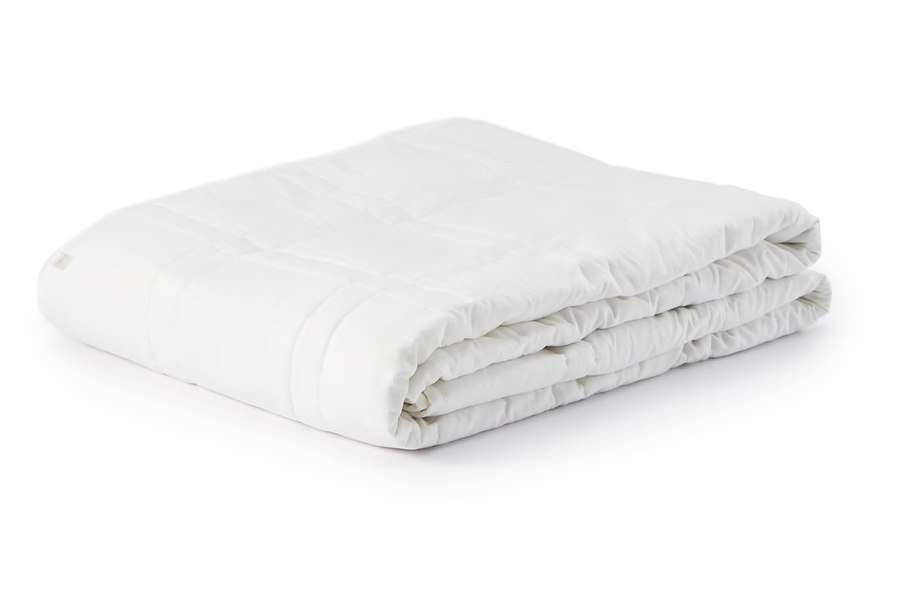 Baloo Weighted Blanket
More than keep you warm, weighted blankets have been shown to reduce stress and support the production of serotonin and melatonin. This one from Baloo weighs 15 pounds and features double-quilted stitching and breathable cotton construction. It fits atop a queen-sized bed and applies a deep pressure touch to the nervous system, providing peace of mind and body alike. Who couldn't use one of these things right about now?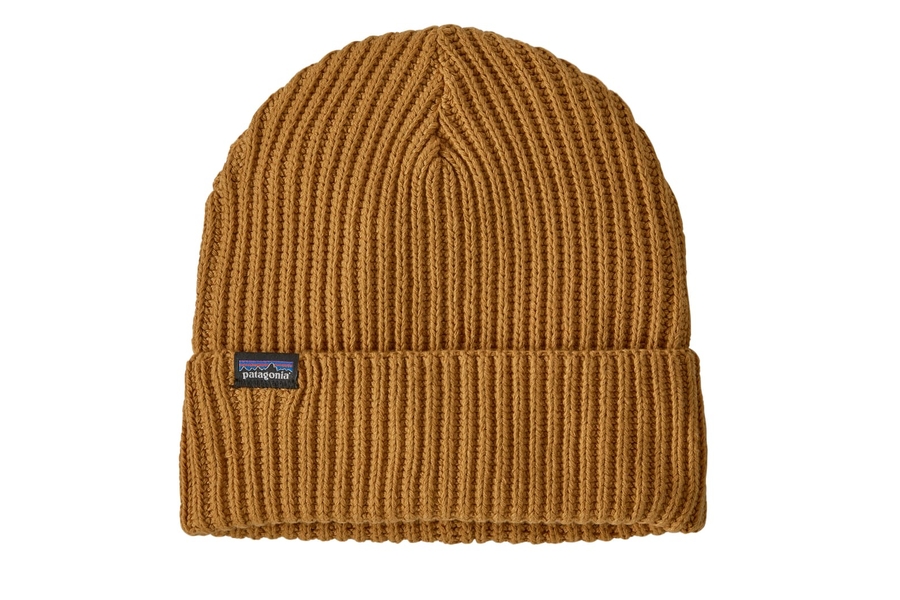 Patagonia Fisherman's Rolled Beanie
Patagonia's take on the modern beanie is exactly as optimal and eco-friendly as you'd expect. Streamlined by design, it touts a low profile, snug shape, and rib-knit cuff. The sustainable-minded brand used 100% recycled polyester yarn to deliver ample softness and warmth, minus the itchiness. Throw it on and head outdoors all winter long.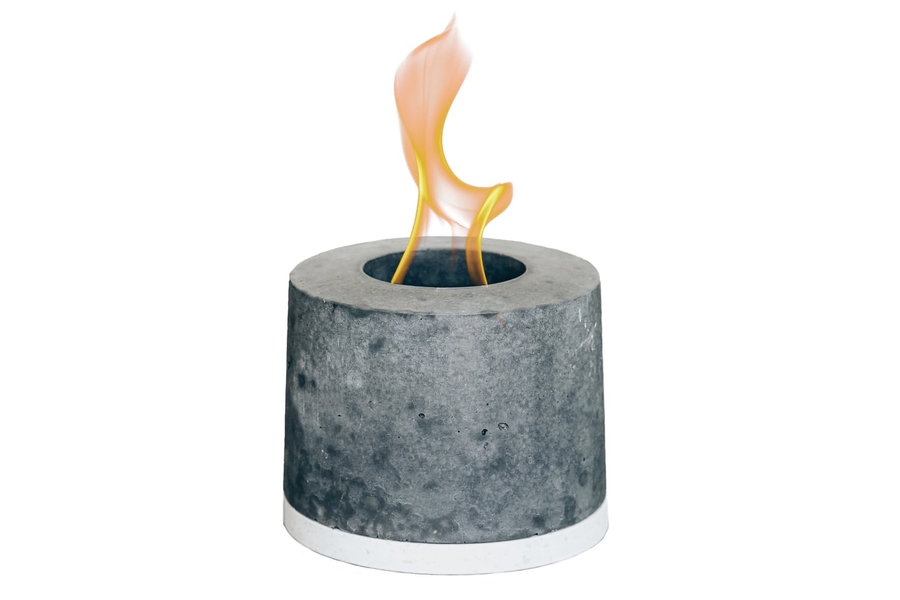 FLIKR Fire Personal Concrete Fireplace
Usable indoors and out, this concrete vessel scales traditional fireplace functionality down to portable size. Apply just 5 ounces of isopropyl alcohol for 50 minutes of clean burn time, with dancing flames and no soot. Compact and affordable, it's also safe to eat over and quite stylish. Keep warm and bolster your decor as you while away the winter hours.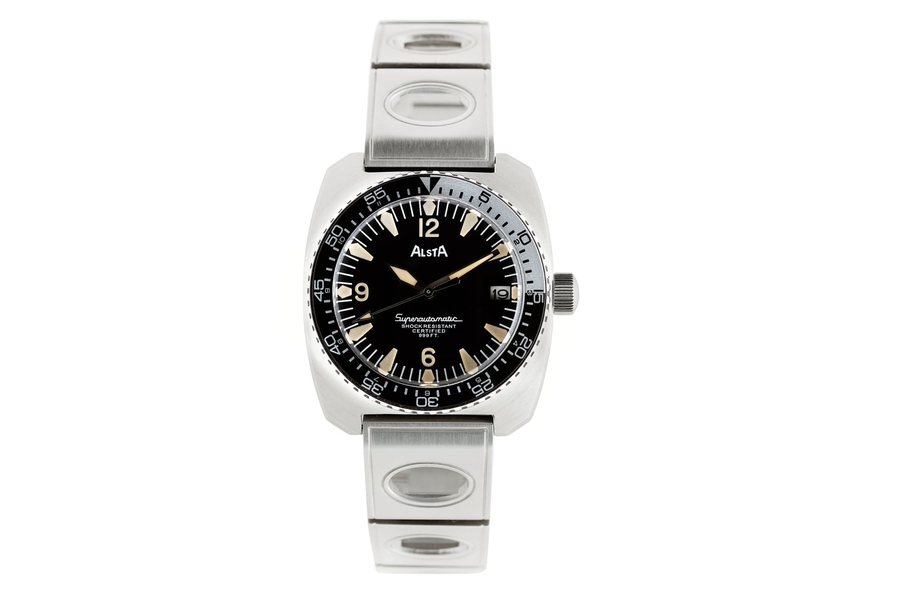 Alsta Nautoscaph Superautomatic
Once worn by Richard Dreyfuss in the blockbuster movie "Jaws," the original Nautoscaph was an iconic dive watch with a classic design. Alsta brings the legend back to life with this updated and remastered version. Water-resistant to 300m, it features Super-LumiNova markers, a unidirectional bezel, a distinct case of 316L stainless steel, and a subtle shark etching on the bracelet clasp, amongst other things. This follow-up is way better than any "Jaws" sequel and it's limited in supply, so make like a potential victim and act fast.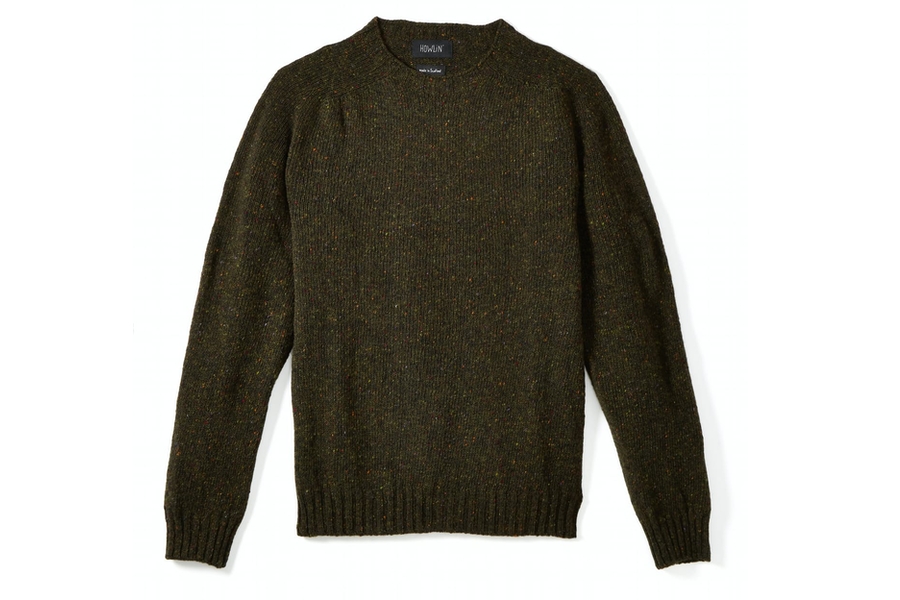 Howlin Terry
The Scottish don't mess around when it comes to their whisky or their wool and we're all out of whisky. We thus present this cosy sweater of locally-sourced melange wool, which hails straight outta Scotland. Behold the subtle texture and speckled pattern and that's before we get to the supreme comfort and casual fit. Wear it as a top layer during chilly weather and under a coat when the going gets frigid.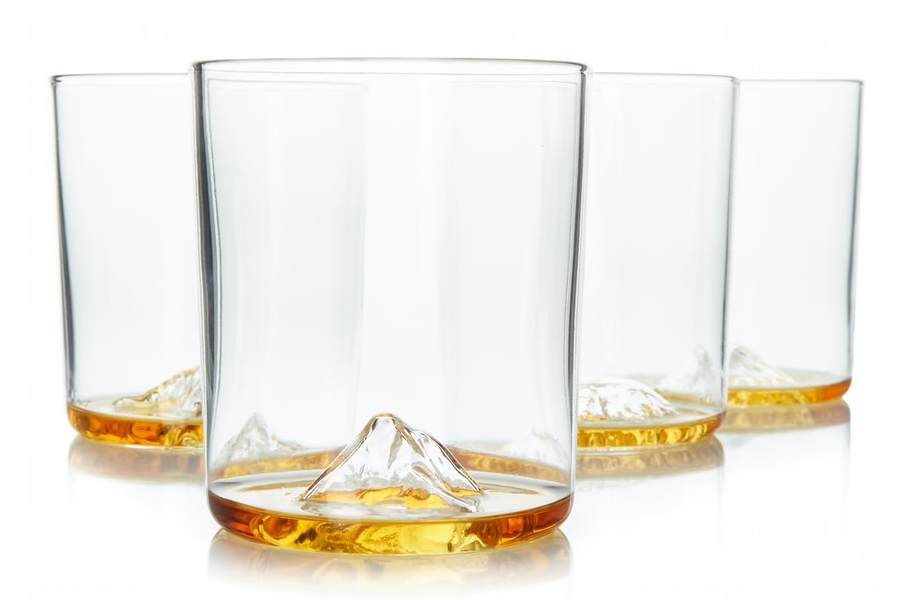 Whiskey Peaks International Mountains – Set of 4
Exclusive to Huckberry, these 100% lead-free handblown glasses are equal parts lightweight and durable. Of course, what really sets them apart are the raised topographical impressions at the bottom, each one modelled after an international mountain peak. All that's left for you to do is score a whiskey worthy of such distinguished glassware. We're rooting for you.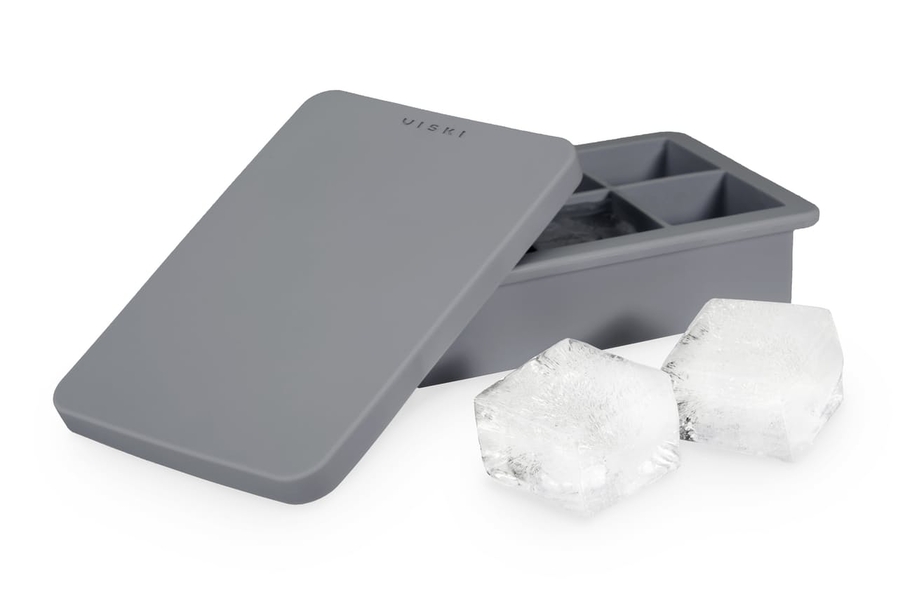 Viski Ice Cube Tray
We still have whiskey on the mind and with good reason, as few things make for a better wintertime companion. Should you prefer your juice on the rocks, but not watered down, this signature ice cube tray will serve you well. It makes two six-inch cubes at a time, which are easy to remove from their food-safe silicone shells. As you're probably aware, oversized cubes cool drinks faster and last longer—two things no one would argue with.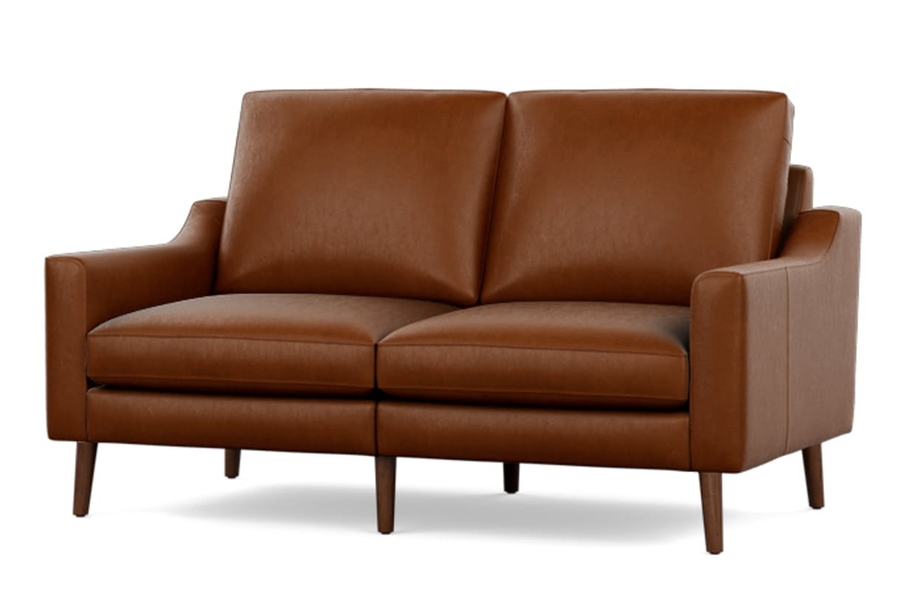 Burrow Nomad Leather Loveseat
Millions of people are stuck at home and if you're one of them, consider sprucing up your furniture situation. This handcrafted Italian leather loveseat will definitely do the trick. Sustainably sourced and easy to assemble (with zero tools required), it features a modular design and hidden USB charger. Expect that supple leather to develop a rich patina over time. Quality this high is rarely this accessible or affordable.
You'll also like:
Huckberry Finds – September 2020: In the Kitchen
Huckberry Finds – November 2020: Whiskey Lover
Huckberry Finds – October 2020: Sweater Weather