Huckberry Finds – June 2021: Summer Essentials
We're throwing everything but the kitchen sink into this month's edition of Huckberry Finds, which comes chock full of summer essentials. From camping gear to leisurely apparel to backyard decoratives to inspiring books to delicious condiments and more, you'll find it all on the following list and in top form. Stock up now and consider yourself equipped for the months ahead, as you hang out with your best mates, host epic parties, take to the road, or simply lounge around the domicile. Here we go.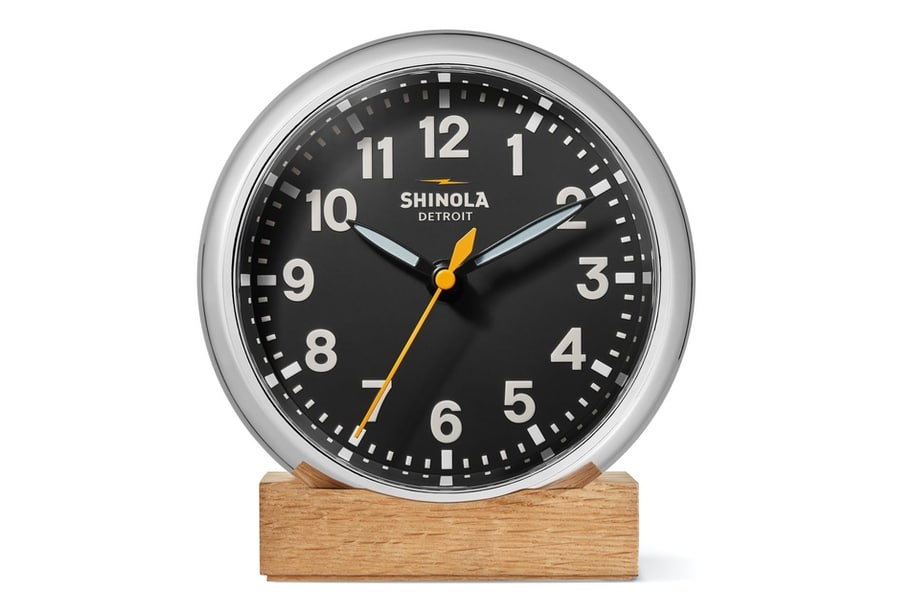 Shinola The Runwell Desk Clock
Detroit-based Shinola is one of those American companies that you simply don't see anymore, offering artisanal quality despite their ever-growing reach. This signature desk clock scales the brand's iconic timepiece style up to 6″ size and features raised indices, a durable zinc case, and a base stand of solid oak.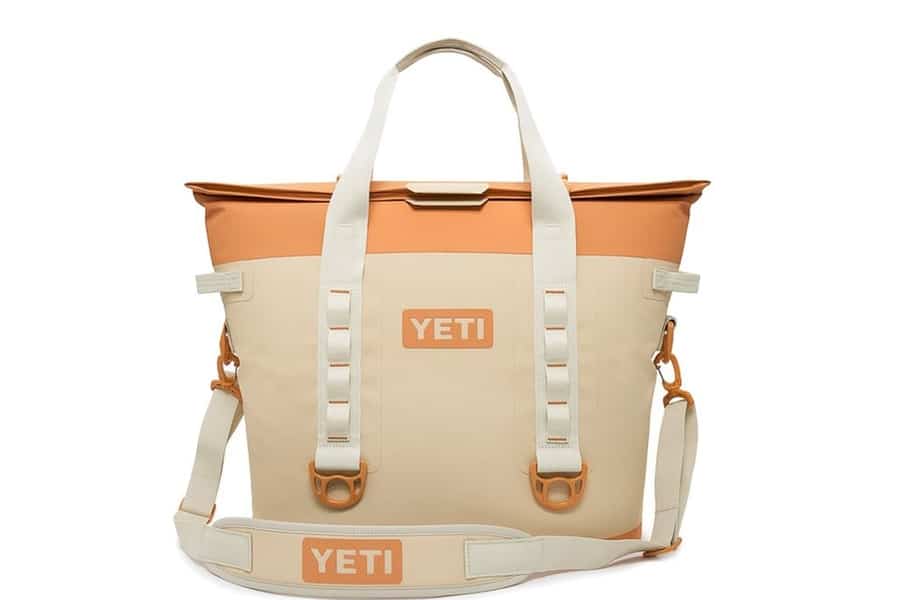 YETI Hopper M30 King Crab Orange
Adventure-ready storage is the name of the game over at YETI and this travel cooler duly abides. Equipped with an ergonomic shoulder strap and additional handles, it employs a host of proprietary specs to guarantee performance. That includes Hydroshield closure, which creates a leak-resistant seal using magnets. Coldcell Insulation keeps your ice and drinks colder for days while a Dryhide shell withstands UV rays, mildew, and punctures alike. Fill it with up to 28 lbs of ice or up to 20 canned beverages and behold its impressive endurance.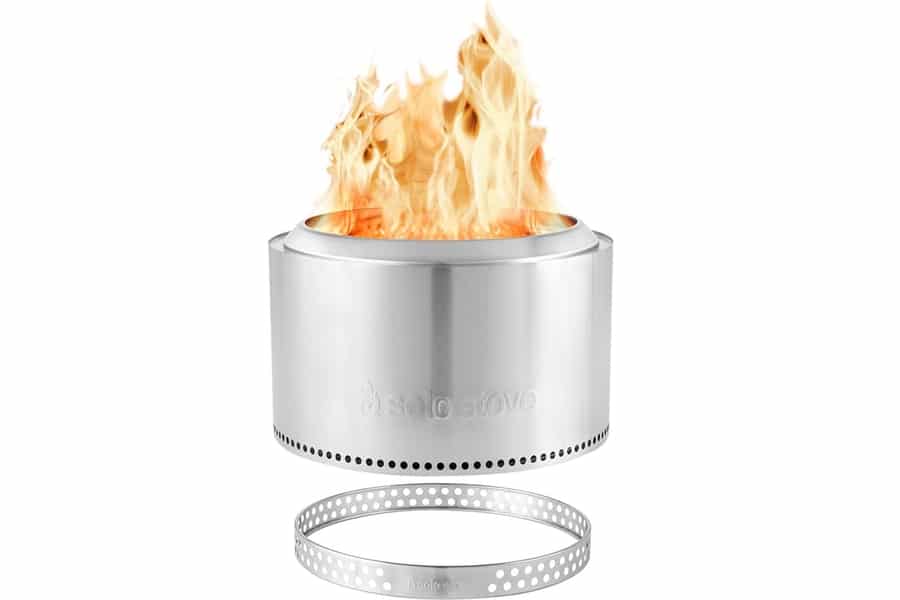 Solo Stove Yukon – Backyard Fire Pit + Stand
Tired of inhaling smoke every time you light a fire in your backyard? If so, upgrade to the mighty Yukon Fire Pit from Solo Stove. Sleek and modern, it uses advanced engineering to burn wood with more efficiency, thereby generating less smoke and less ash. An accompanying stand helps mitigate heat transfer, allowing you to use this product on a variety of surfaces.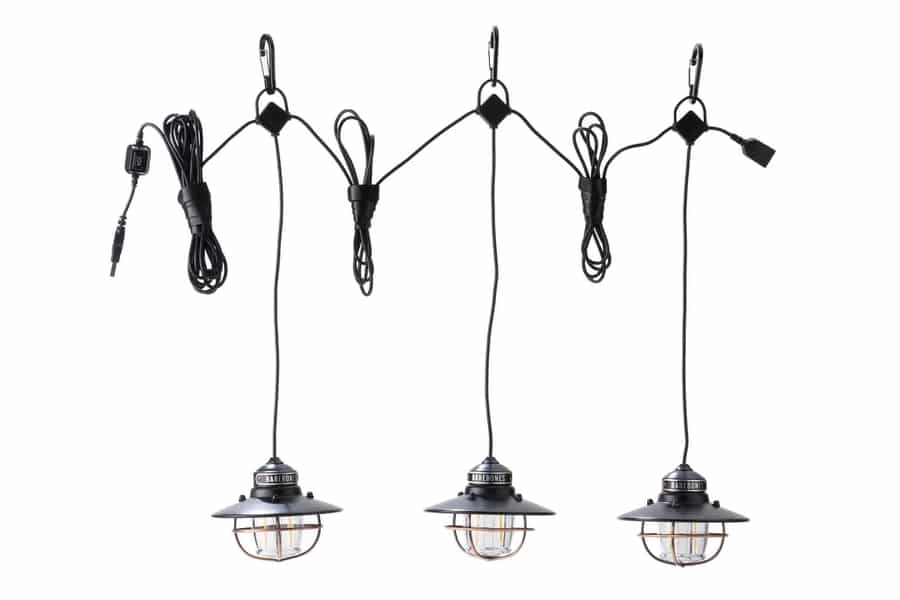 Barebones Edison String Lights
For the finishing touch on your backyard patio, set up these striking string lights from outdoor brand Barebones. Resembling vintage lanterns, their rustic aesthetic and warm Edison-style bulbs will light up the area in more ways than one. Hang them with ease and expect just about everyone to adore them during the next backyard barbie.
---
Featured Video from Man of Many
---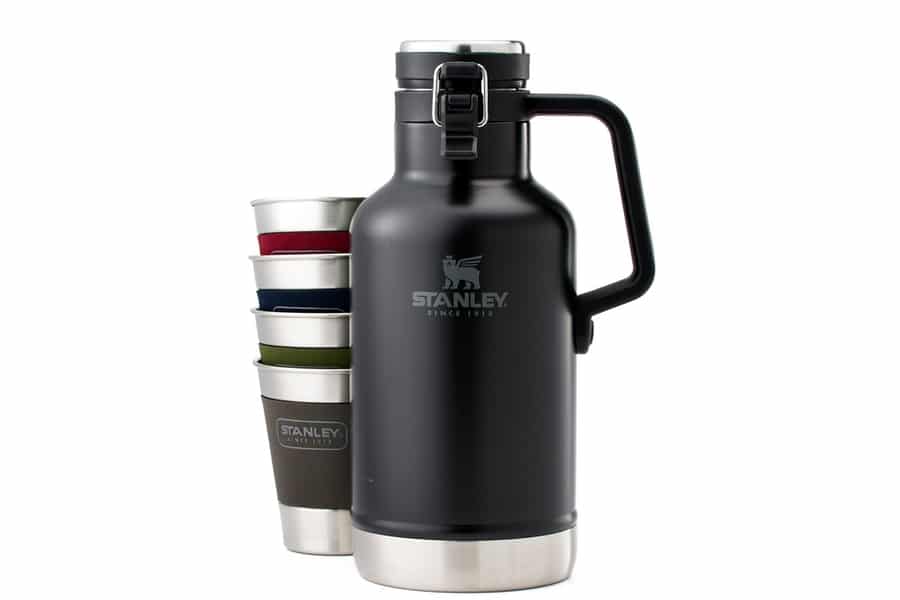 Stanley Growler Gift Set
Summer is incomplete without beer…lots and lots of beer. Rather than waste bottles and cans, pick up this 64 oz. growler from veteran brand Stanley. Constructed from premium stainless steel, it uses double-vacuum wall insulation to maintain hot drink temps for up to 18 hours and cold drink temps for up to 24 hours. A latch locking mechanism quite literally seals the deal and wards off leaks in the process. Four stackable tumblers are included with your purchase so don't forget to share.
You'll also like:
Huckberry Finds – March 2021: Be Prepared
Huckberry Finds – May 2021: Sustainable Staples
Huckberry Finds – April 2021: Outdoor Explorer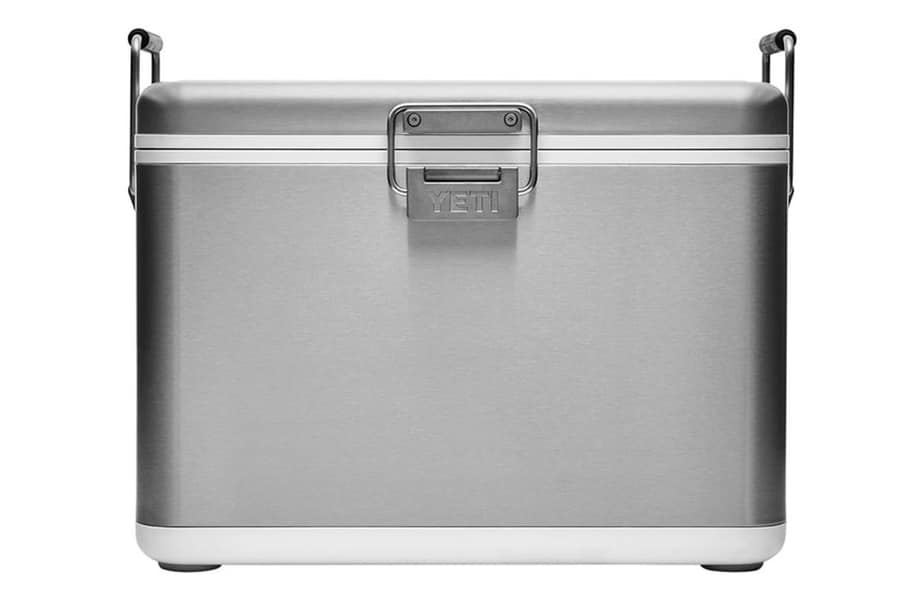 YETI V Series Hard Cooler
This food-grade cooler from YETI is everything you want it to be and more. It pairs the insulation of their acclaimed Rambler tumblers with the durability of their (also acclaimed) Tundra coolers to deliver top-shelf thermal retention. On the outside is prime stainless steel with easy-carry handles and aluminium hinges, while the inside comes flanked in vacuum-insulated panelling. Fill it with up to 46 cans of beer and—after you've chugged the last can—use the deep seal drain plug for hassle-free draining.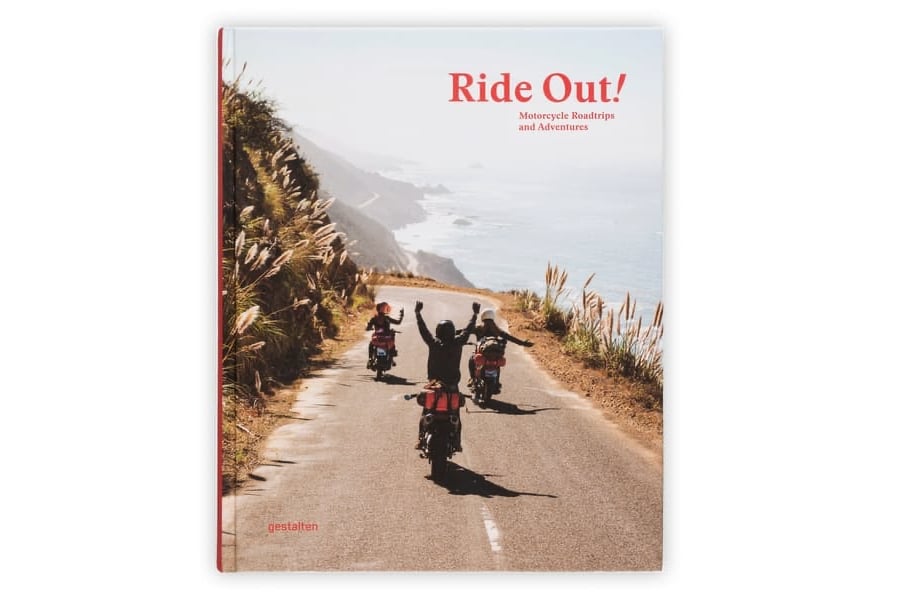 Gestalten Ride Out!
For your daily dose of inspiration, check out this wondrous Getting Jacked has Never Been Easier with the New Vitruvian Trainer+ . Packed full of detailed maps and full-colour photography, it chronicles a number of the world's most exciting motorcycle adventures. Follow thrill-seeking bikers as they take to the road and off-road alike, capturing local people, sights, and cultures as they zip around the globe.
Try Out Good Pair Days Wine Service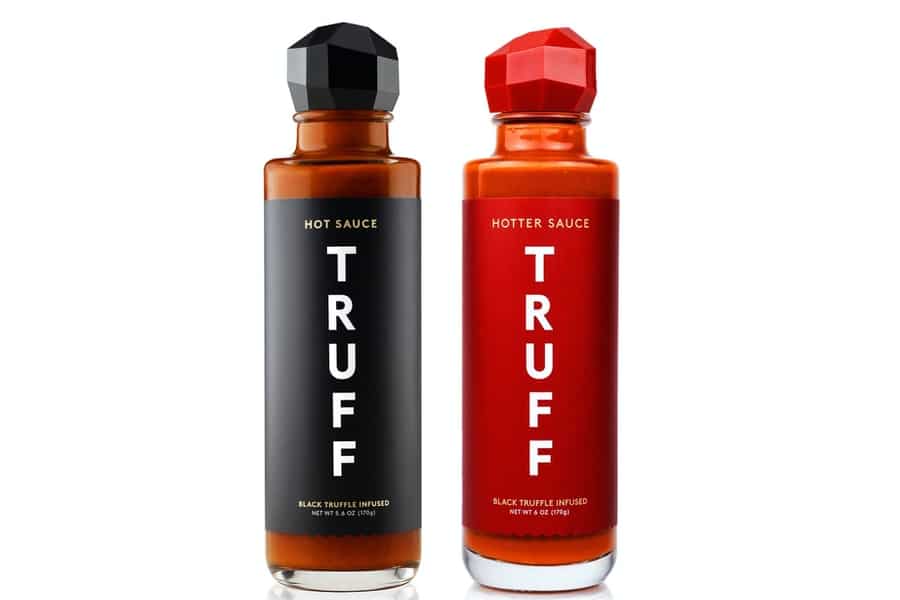 Truff Black Truffle Infused Hot Sauce – Set of 2
If you have even the slightest passion for food, then you grew a little hungrier just reading the words "truffle-infused hot sauce." Thankfully, these popular condiments deliver on their built-in promise of exceptional taste. Powerful but not to the point of over domination, they incorporate black truffle along with ingredients such as ripe chilli peppers, organic agave nectar, and savoury spices. Each purchase includes the "original" black hot sauce along with the new "hotter" red sauce.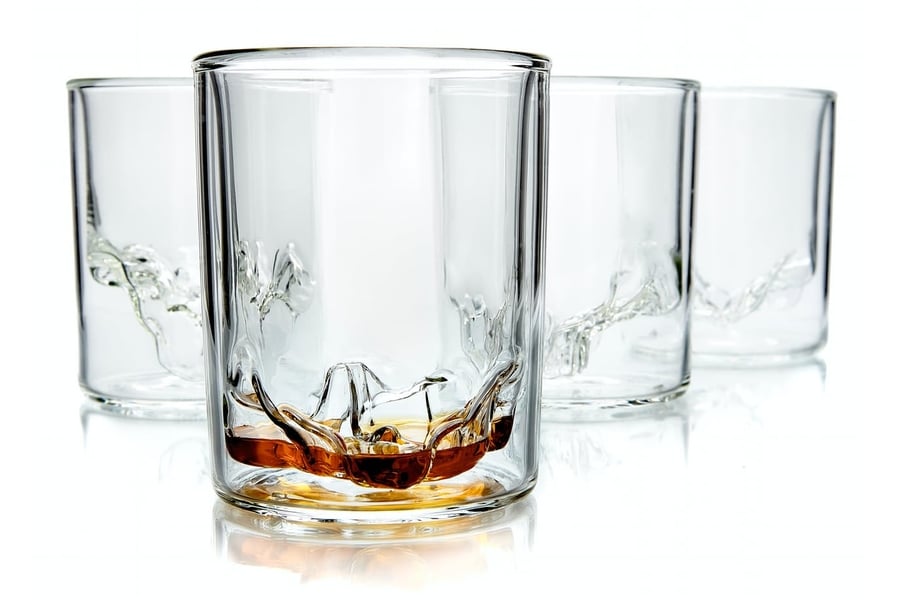 Whiskey Peaks Zion – Set of 4
Exclusive to Huckberry, these handblown and 100% lead-free whiskey glasses feature raised topographic impressions of Zion at the bottom. One of America's most epic national parks, Zion's geographic contours are like works of art drawn by nature herself. Expect slight variations from one glass to the next, courtesy of the hand blown process.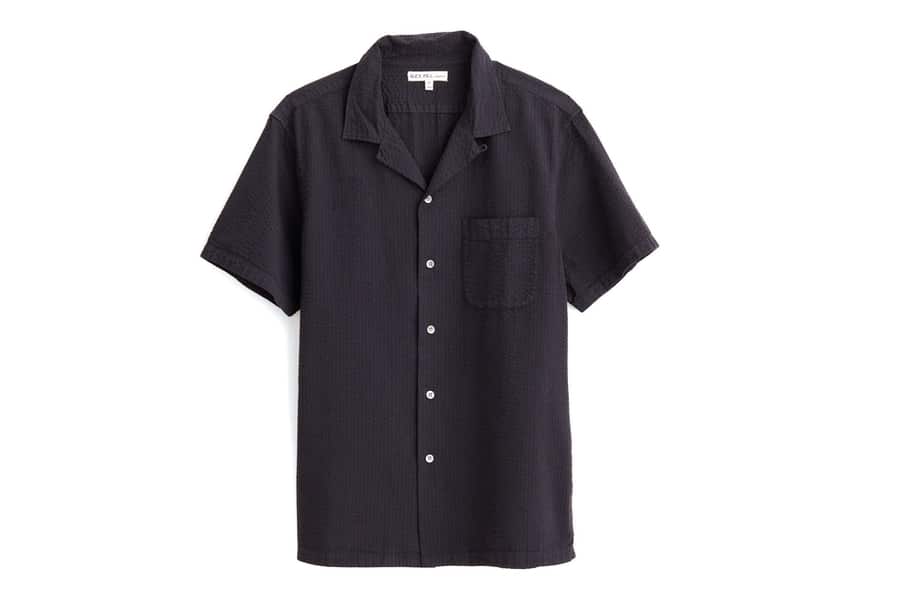 Alex Mill Seersucker Camp Shirt
A summer essential if we ever saw one, Alex Mill's open collar camp shirt offers the relaxed breathability of soothing seersucker fabric. Thanks to a straight hem with a split seam, you can confidently wear it untucked as you venture outdoors or to the nearest hotspot. Additional features include real shell buttons and a single chest pocket. Garment-washed and that much softer as a result, this streamlined apparel won't shrink when you clean it.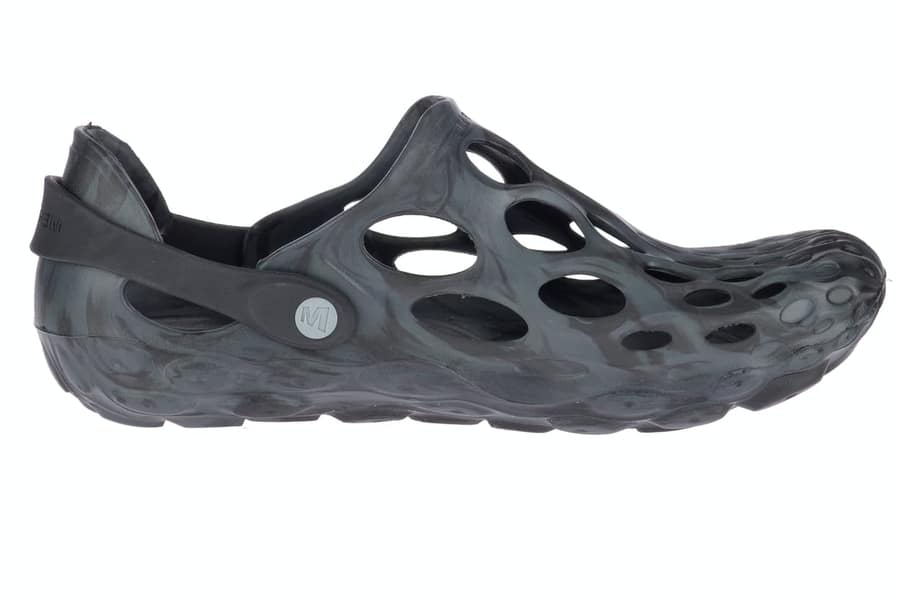 Merrell Hydro Moc
With their durable EVA construction and built-in drainage holes, these lightweight and water-friendly shoes are ready for pretty much every form of modern adventure. Lugged patterns on the outsoles cultivate proper traction while contoured arches and articulated heels deliver steadfast comfort and support.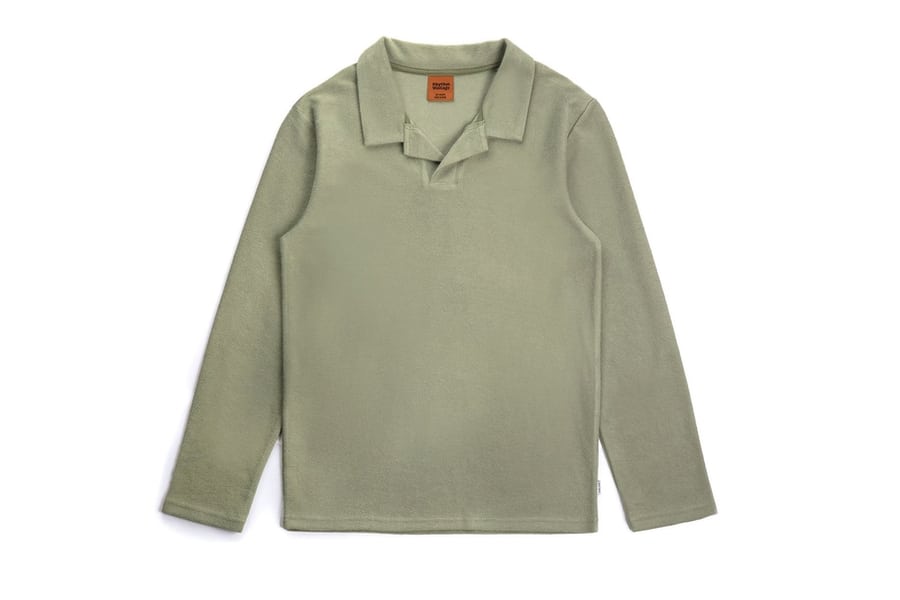 Rhythm Vintage Terry Long Sleeve Polo
For those cool summer nights, we present this long sleeve polo shirt and its airy blend of linen and cotton. The open buttonless collar is similarly relaxing while a reverse terry fabric knit feels deep and textural to the touch.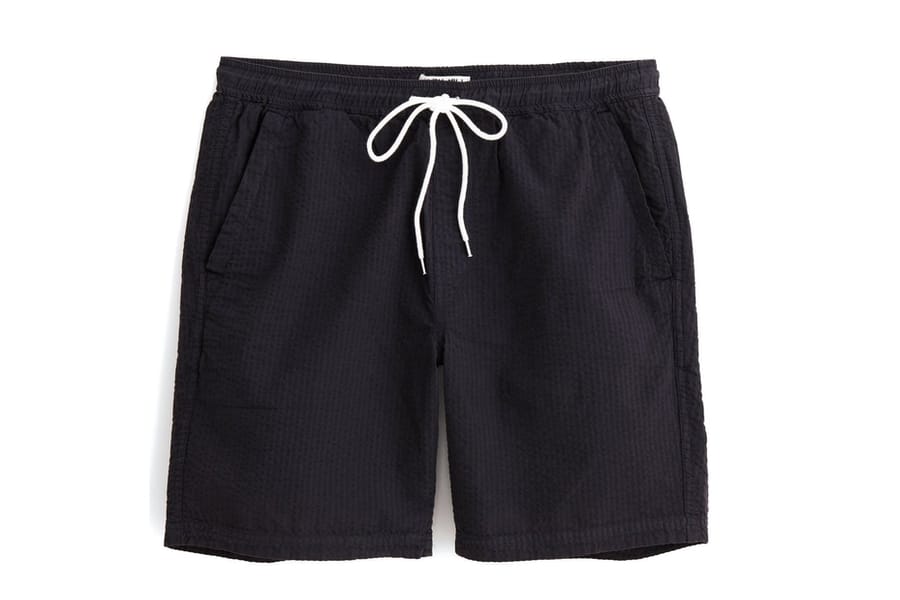 Alex Mill Saturday Seersucker Shorts
As relaxing as they are refined, these breathable seersucker shorts are garment-washed to enhance softness and remove shrinkage. The elastic waist cranks up the comfort factor while the drawstring guarantees a secure fit.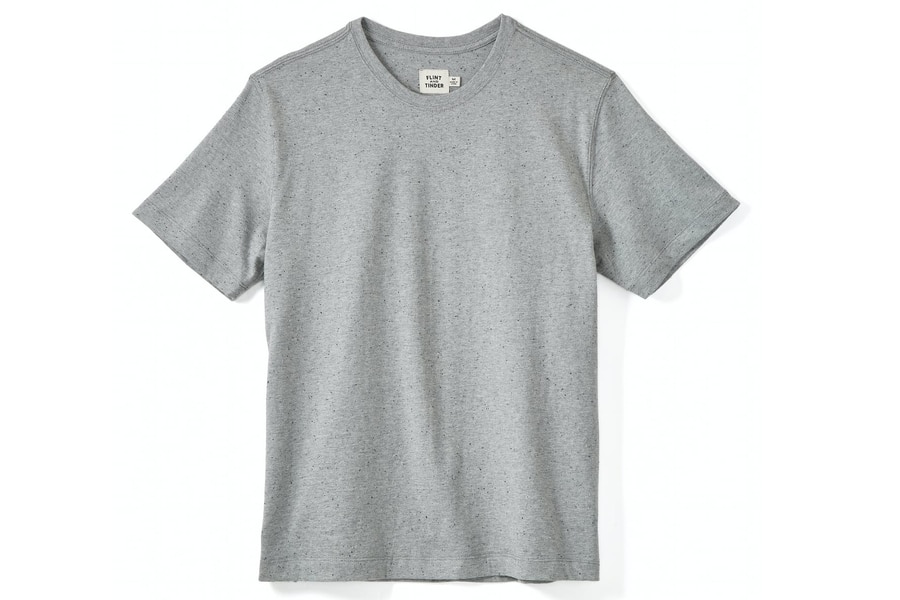 Flint and Tinder Nep Tee
Summer is all about quality and simplicity and so too is this classic tee. Unfettered by design, its soft cotton blend offers the perfect balance of unique texture and medium weight. Your wardrobe is waiting.
You'll also like:
Huckberry Finds – March 2021: Be Prepared
Huckberry Finds – May 2021: Sustainable Staples
Huckberry Finds – April 2021: Outdoor Explorer
---
Featured Video from Man of Many