Andrew McUtchen Launches 'The Father Hood' Website
When it comes to being a dad, Andrew McUtchen is on one simple mission: "Let's make it fucking sexy."
Through his latest digital publication, The Father Hood, which launched last week, he is filling the gaping hole in information, entertainment and a general sense of community which currently exists amongst Australian fathers.
"Can I say right up front that I'm creating this so I can learn from it. I never ever want to be referred to as an expert", he opines when I suggest that he has very quickly become the foremost authority on all things "dad", in his role at the helm of The Father Hood, alongside co-founders Luke Benedictus–ex-editor of Men's Health and father of two young boys–, and Jeremy Macvean of Movember, who is a father of three young girls.
"I haven't studied this. I'm just someone that fell in love with a girl and fell into fatherhood with great enthusiasm, and absolutely no comprehension of how much it would change everything."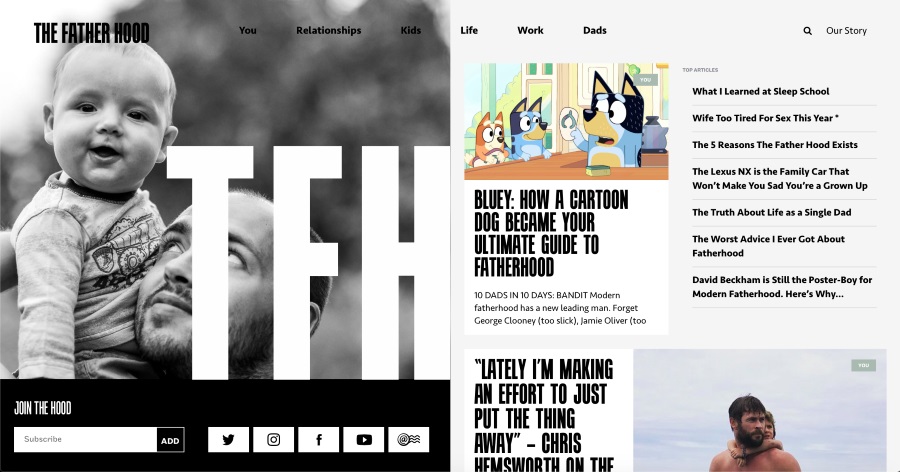 Living in Melbourne with his wife–a psychologist–, his three daughters Indi (five), Isla (four) and Neve (two)–"born 17 months apart, you do the math" he quips–, and a step-daughter, Alyssa (20), McUtchen's background in journalism and publishing (he is also the brains behind online portal for all things horology, Time and Tide) helped him notice a trend that didn't make any sense: why were there so many mummy bloggers, while almost no online platforms existed for men with kids?
"The two lowest points in a man's life are when they have their first child and when they retire", Andrew shares. This is not an unknown fact either, but as the focus of men's health shifts away from ads starring retired soccer players talking about their prostate, and more towards mental health, very little has been done to address the isolation many men face during what is supposed to be the happiest time in their lives.
And in both Australia and abroad, there's not been a lot of positive focus placed on "Dad", which, in everyday language, also functions as a prefix for dagginess; 'Dad-jeans', 'Dad-bod', 'Dad-jokes', 'Dad-rock'. All bad.
"We want to rebrand 'Dad'", McUtchen confidently states. "We want to give the whole notion of fatherhood a reinvention.
"Modern dads spend three times more hours (a day) with our kids than our fathers did. With that comes a whole different sort of experience and opportunity and certainly a lot more challenges too. We feel that all the ways that fatherhood has changed means that it really needs a new platform for dads that are going through that process, learning how to make it work.
"We don't have all the answers, but the site's a really good place to start having the conversation."
A younger generation of hands-on dads trying to find their place is coinciding with a time when new dads' partners are commonly equal breadwinners and work hours are harder to balance. The rulebook from previous generations of 'a man and a woman's place' has never looked more dusty and out of date. I ask Andrew what some of the questions facing the 21st century dad might be.
"'What is my role?'", he laughs. "'What do I actually do?'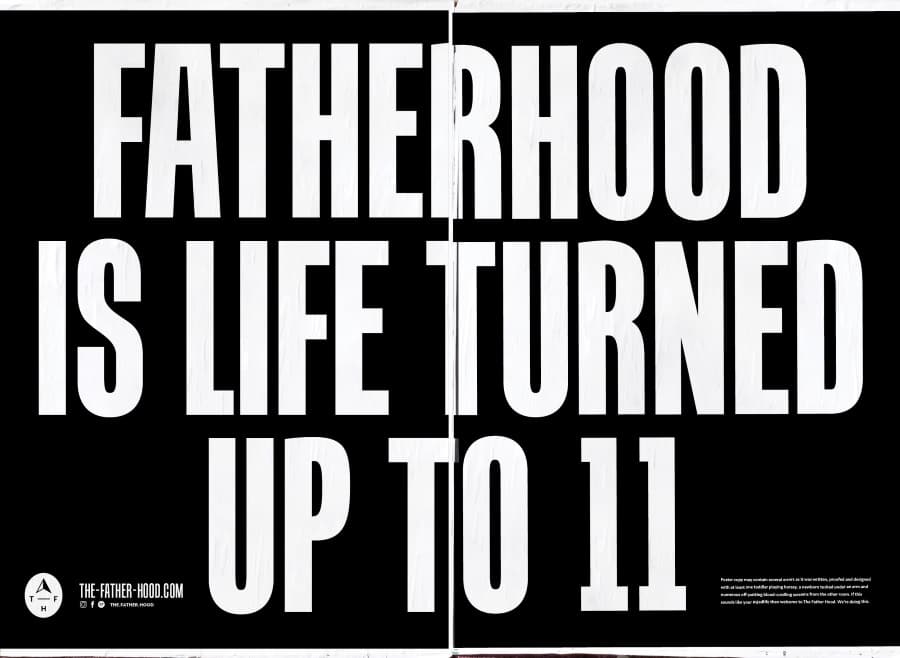 "You know, in the '50s and '60s–even our dads–there was no pressure or expectation to attend the birth. If you didn't change a nappy you were in the majority, not the minority. Everything was kind of laid out for you.
"Now, with all the changes in gender roles and in society at large there's a sweeping change to the way that men and women interact, and how careers are structured. Everything is changing. One of the roles that is most affected by all these changes is the 'father' role.
"It really fires me up when I look to the media to reflect this changing 'father' role back to us. All we see are overweight pigs."
Andrew is speaking in direct reference to Daddy Pig, fictional father of popular children's cartoon character Peppa Pig. And he's not wrong. Most notable father figures in film and television, from Homer Simpson to Peter Griffin; Ray Barone to Walter White (maybe that last example's a tad extreme), TV dads are, generally speaking, well-meaning fools.
"They're buffoons like Phil Dunphy (brilliantly portrayed by Ty Burrell) from Modern Family. He's a good guy, but he's hopeless and inept and out of touch.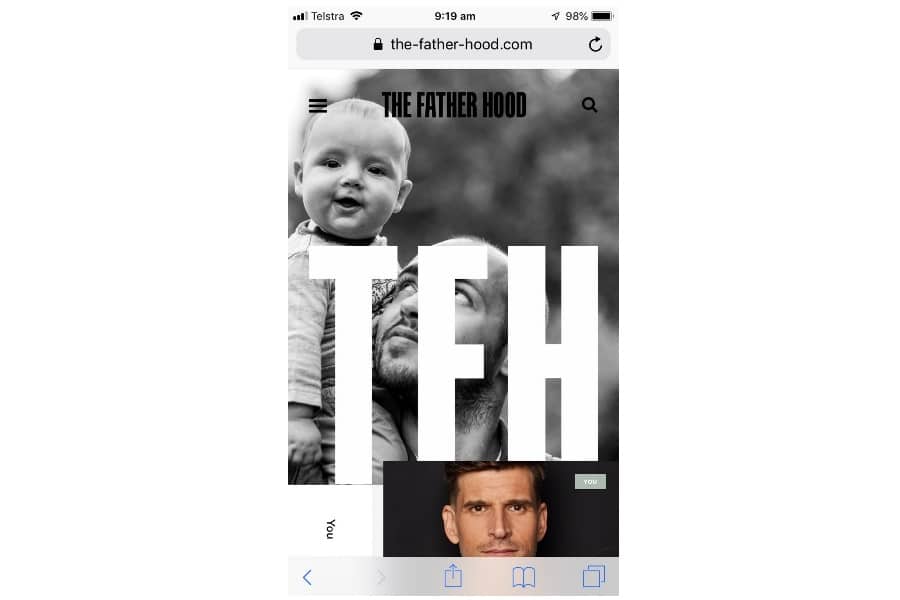 "Just say you found out today your girlfriend was pregnant, and you wanted to look up to someone in the media that can inspire you to feel good about this change, to want to leap into it, there's fucking nothing", McUtchen quite correctly opines.
And while it's easy to blame the media for their continued portrayal of the daggy, out of touch, lazy dad, it's not up to them to drive change, Andrew insists: "It comes down to the young fathers. We need to take this destiny in our own hands", and, for Andrew, the realisation that fatherhood coincided with the best time in his life made his immediate frame of reference seem like the obvious place to start.
"I shouldn't be waiting for the media to show me a character that is more aspirational. I looked around my friendship group, at all the young dads in my group, and they were just solid boys; inspirational guys. They'd started companies. There was a bit of money. There was happiness. There was fitness. A lot of the highest highs and the lowest lows, but really good stuff going on.
"Rather than expecting the media to somehow create a character out of modern life I thought, 'We'll just broadcast our lives to a point where maybe other dads look at this aspirational mix of people who are doing good things, and maybe change their view of what fatherhood can be.
"We didn't want to whine that there wasn't positive portrayal. We wanted to actually create it."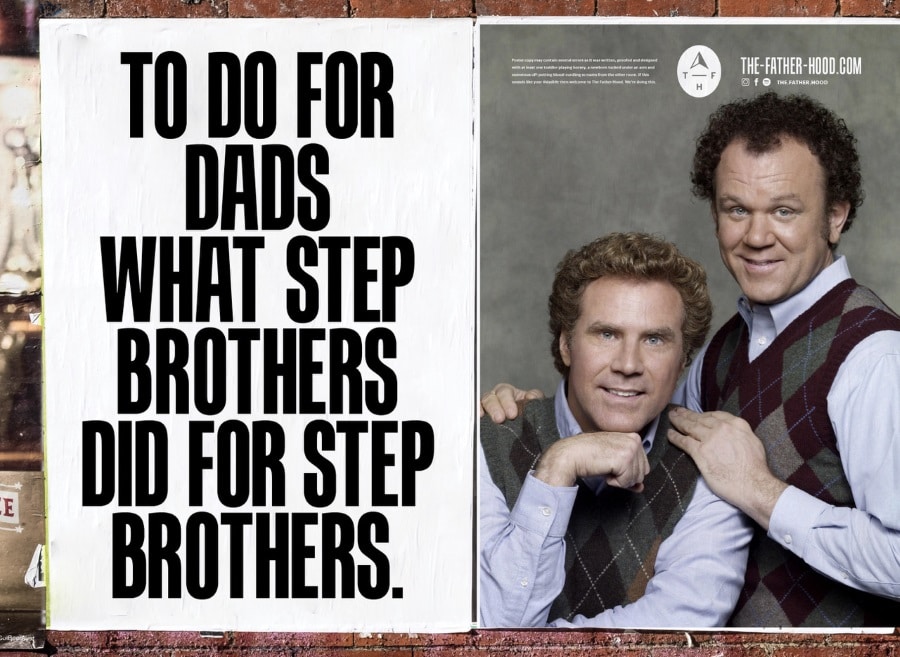 There are a select few websites pitched towards fatherhood, but there's something missing from the narrative in terms of celebrating the Australian dad, something I proffer to Andrew is unique and worth noting.
"Australians are actually perfectly placed to give a new angle on dad life.
"We are outdoor people. We are brutally honest, self-effacing people. There's not a lot of airs and graces or posturing in our style of fatherhood. We can take the piss out of ourselves and also be serious, and be heroes for our kids.
"I do think that our cultural identity–our national identity–it's the perfect mix for the world's best dad."
Andrew's not alone in his summation. It's a trend that big-ticket Hollywood actors follow. Names like Hugh Jackman and Chris Hemsworth have both chosen to raise their kids in Australia instead of Los Angeles, despite the extra travel required to and from the studios. The publisher, who has himself been talking to a raft of celebrities as part of The Father Hood's "10 Dads in 10 Days": a series of stories about celebrity dads published each day during the website's recent launch, makes note of this.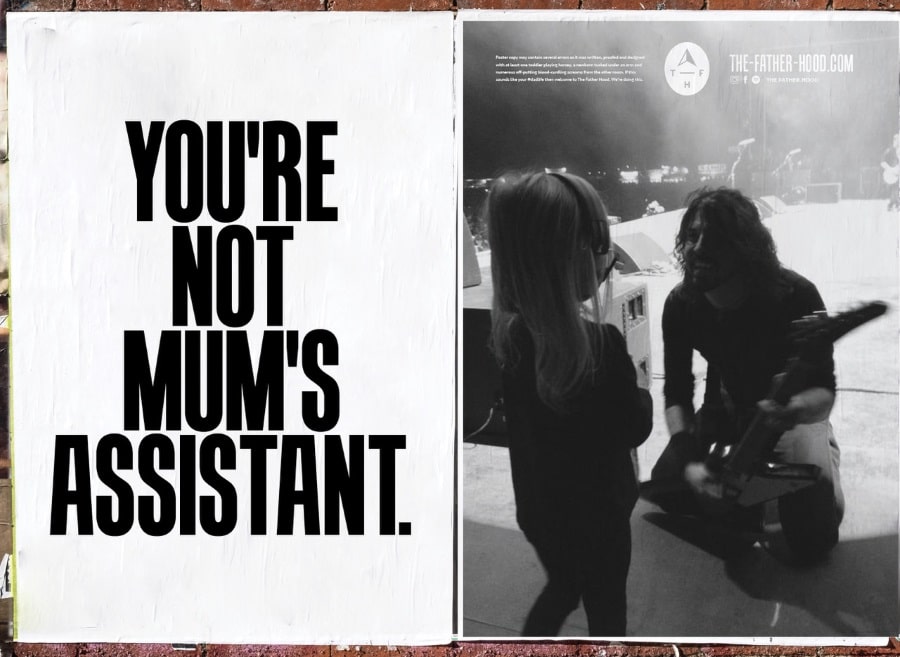 " said he wanted Australian kids, not American kids", he matter-of-factly states.
10 Dads in 10 Days is an interesting analysis of fatherhood as a grand equaliser. Whether you're rolling in millions or having to pick up extra shifts, a nappy filled with baby shit is a nappy filled with baby shit, and most dads, it would seem, face exactly the same challenges.
"There's a Charles Bukowski saying: 'The difference between sad poor people and sad rich people is that sad poor people think money is going to fix their problems.' "It's the same with celebrities. If you think that because Hemsworth has lots of money that parenting is easier for him, then you're delusional, and you're probably not a dad because fatherhood if taken seriously is not made that much easier with money.
"I think finding out that celebrities are plagued by the same issues we are is a powerful discovery for dads.
The image of the modern dad has taken knocks from those who wish to stir the pot in recent times, with controversial media character Piers Morgan recently criticising Daniel Craig on Twitter for strapping his kid to his chest (Andrew is quick to inform me–not a dad–that the device in question is, in fact, a "Papoose", manufactured by Baby Bjorn) and walking down the street, where he was snapped by paparazzo.
"Fucking hell, is there anything tougher than a guy like Daniel Craig who to his body and is going to destroy anything that comes between him and his child?", he says, with more than some exasperation.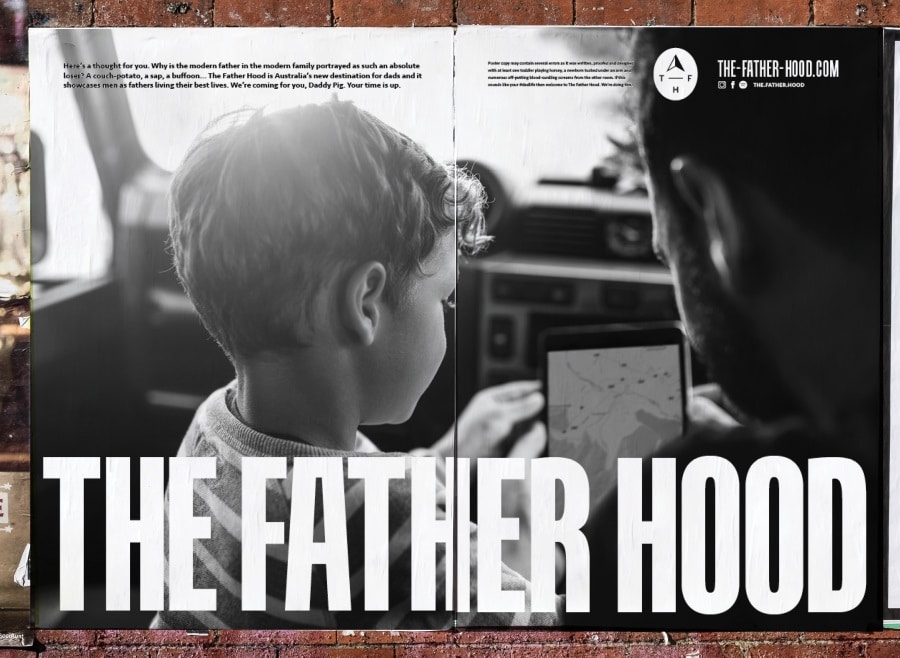 "The female reaction to that was that they all swooned all over it. Men have caught on to the fact that caring and being a hands-on father is incredibly attractive to the opposite sex."
This said, McUtchen is quick to point out that some of the more traditional values of fatherhood and family are by no means in need of reformation: "We don't want to say 'hey we're coming for every traditional role'. The father giving his son a cigar and taking him to a bar on his 18th birthday, you know what? That's a rite of passage. That's an initiation of sorts, and that's sacred.
"We're not here to turn the tables over and start again. We're just here to give dads a voice. To give dads something to look up to, and forward to."
Andrew McUtchen's enthusiasm for dadding is infectious, but I put it to him that it takes a village to raise a child, and that there's little applause for the single mates in society; the fun uncles who are there for a beer whenever needed, always know to carry lollies in their pocket, and make sure they're there for fifth birthday barbecues and pin-the-tail-on-the-donkey, even though they don't have kids of their own.
"This is such a big topic", he notes. "Hamish Blake did a post on father's day, and it wasn't for his dad, and it wasn't about him as a dad. It was about his single mates.
"I couldn't agree more."
The Father Hood is already set for its first major book release, set to be published on father's day, with the fitting tagline: "Inspiration for the new dad generation", a book which Andrew encouragingly describes as: "basically a songbook of reasons why being a dad is fucking awesome and how it makes the man."
Wrapping up our chat, I mention that it seems like The Father Hood, in its nascent stages, is really just the start of something much, much bigger. Something that could, perhaps, affect real change.
"We are jumping on this positivity train and just riding it all the way. This is what lacks, this sense of fist-pumping-the-air dad pride", he concludes, before quickly adding "Maybe don't use that."
But in a world filled with seemingly more hurdles on the path of parenthood each and every day, where parenting has sadly become an afterthought for many, maybe this is exactly the level of ecstatic, animated positivity that every father, or potential father, in Australia needs to hear today.
Now, there's one place where they certainly can.