Jeff Bezos Might Become the World's First Trillionaire By 2026
Despite a global pandemic that has shuttered businesses across the globe and a vicious divorce that cost him a cheeky USD$38 billion, Amazon boss Jeff Bezos is reportedly on track to become the first trillionaire in history. That's right, trillionaire. The announcement comes after software review and business analysis site Comparisun released a wealth projection based off the Forbes Rich List, which revealed that if Bezos' personal fortune continues to grow at its current rate, it is possible he will hit the trillion-dollar mark by 2026.
You'll also like:
Richest Women in the World
What the World's Richest Athletes are Earning on Instagram
Jeff Bezos's Wife to Become the World's 7th-Richest Person Thanks to Their Divorce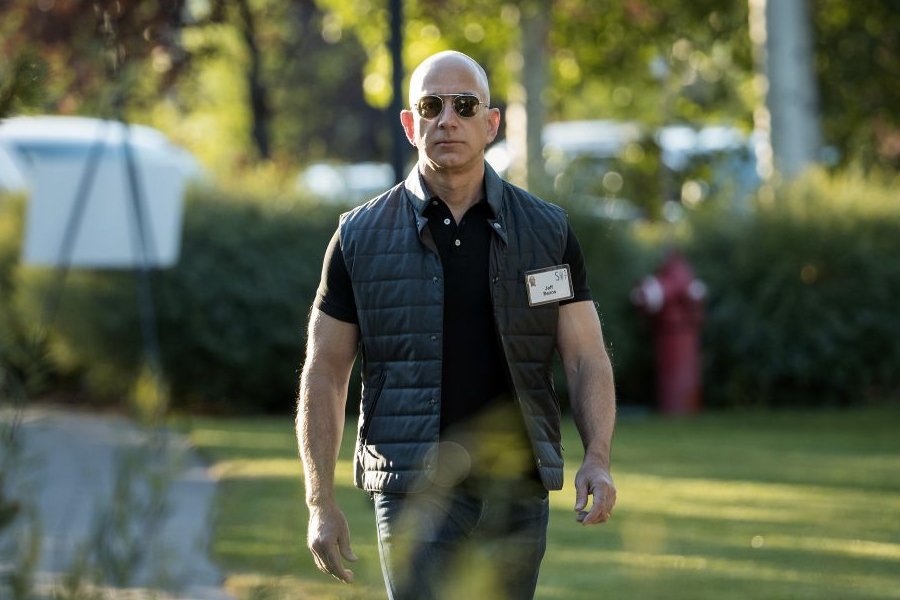 According to the projection, Bezos' wealth has been growing at an average yearly rate of 34 per cent over the past five years. The Amazon chief is currently worth USD$138 billion, so he is still a fair way off and for that growth to continue would be heavily reliant on a number of external factors. For reference, figures indicate that Bezos has netted a cool USD$28.3 billion in 2020 alone. But he might not be the only future trillionaire amongst us.
Of the 25 richest individuals in the world, Comparisun believes that 11 have a realistic shot at achieving trillionaire status. Bezos is the most likely, with Facebook CEO Mark Zuckerberg reportedly on-track to hit the trillionaire mark by 2036, along with La Clippers owner Steve Ballmer by 2040. Here is a list of other potential trillionaires;
Xu Jiayin (Evergrande Group)
Jack Ma (Alibaba Group)
Ma Huateng (Tencent Holdings)
Mukesh Ambani (Reliance Industries)
Bernard Arnault (LVMH)
Steve Ballmer (Former Microsoft)
Michael Dell (Dell Technologies)
Larry Page (Google)
Sergey Brin (Google)
While contentious, the projection pretty confirms what we all thought, Amazon, Google, Microsoft and Alibaba essentially own the world.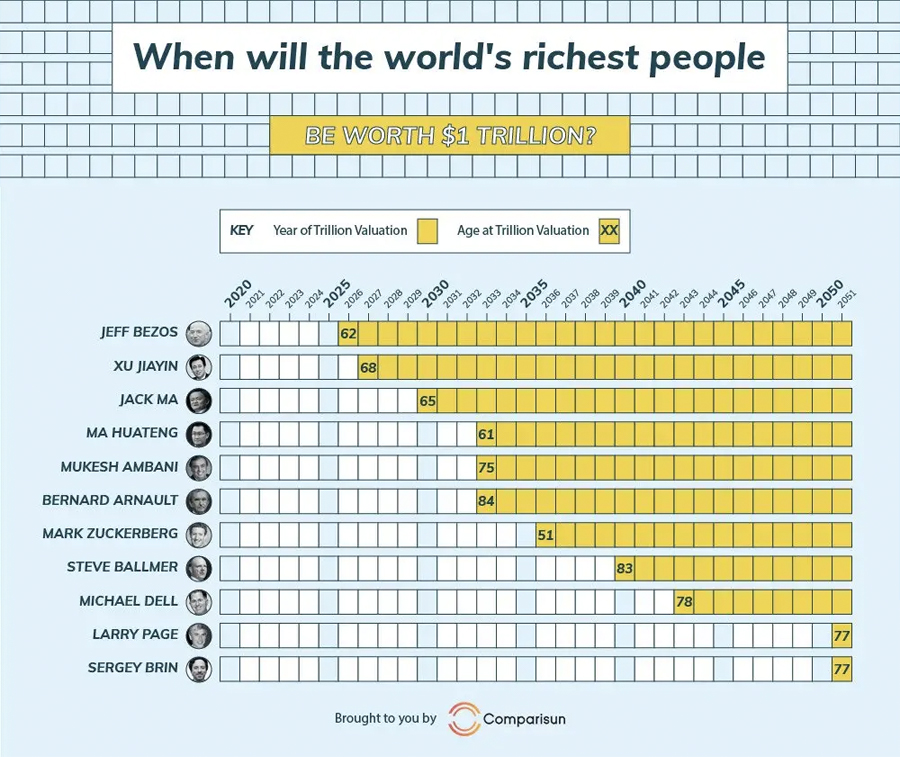 You'll also like:
Richest Women in the World
What the World's Richest Athletes are Earning on Instagram
Jeff Bezos's Wife to Become the World's 7th-Richest Person Thanks to Their Divorce