Synonymous with clear skies and clean water, the colour of aqua blue imparts a refreshing aura no matter where you find it. It's then no wonder that some of our favourite products come in this very hue, reinvigorating the senses before they've even been put to use. Yet even the prettiest of products must amount to more than their presentation in order to stand out from the herd. That brings us to the following list, which highlights products both high in quality and majestic in their use of blue colour. From delicious whisky to killer kicks and more, here are 14 aqua products we absolutely adore.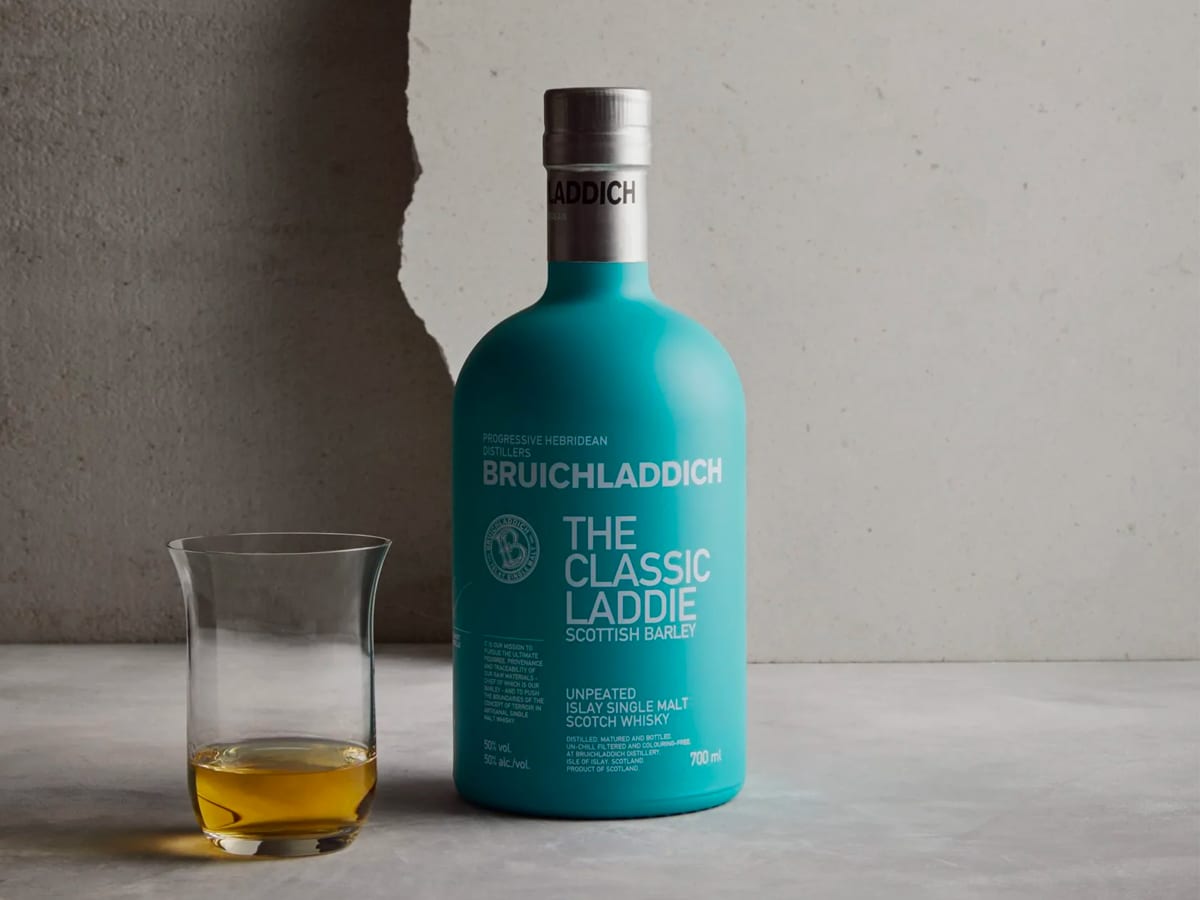 1. Bruichladdich The Classic Laddie
There's a certain level of redundancy when it comes to the branding and bottling of even the best Scotch whiskies, which is exactly what makes Bruichladdich such a distinctive force. For proof, look no further than the distillery's foremost calling card—The Classic Laddie—and its signature bottle of aqua blue. This is a bottle that pops out from the pack in any context, drawing you in with its refreshing allure and then sealing the deal with a complex flavour profile.
Whether at the bar or sitting on your personal liquor shelf, The Classic Laddie conjures an undeniable visual essence. Even after you've finished the very last sip, you might want to keep the bottle around for decorative purposes. It will look especially vibrant in a modern setting, punctuating the otherwise neutral tones of your decor with its brilliant blue colour, a living reminder of the distillery's coastal location and pure water supply.
Presentation notwithstanding, a product is ultimately as good as its quality, and that's exactly why The Classic Laddie tops our list. To look beyond the idiosyncratic blue bottle is to discover a superb and rewarding single malt whisky. Crafted from 100% Scottish-grown barley (the exact type of which changes from batch to batch), trickle distilled, and matured in premium American oak by the shores of Lochindaal, it flows onto the palate in rich waves of honey, carmelised fruit, and flower, with maritime undertones and hints of mint. This is a flavour profile that's every bit as unique as the bottle it comes in, making the spirit a winner on all fronts.
2. Patek Philippe "Tiffany Blue" Nautilus Perpetual 5740
Created by Tiffany & Co. for Patek Philippe's 170th anniversary, this mega-rare timepiece was limited to 170 units and offered to VIP customers for just over 50k. One model recently hit the auction block and fetched a jaw-dropping bid of $5.35 million (with an all-in cost of $6.5 million). Each piece combines a premium case of white gold with a stunning "Tiffany Blue" dial to create its singular aesthetic. There's also some sort of hidden feature for lucky—and fabulously wealthy—buyers to discover. Of course, we were smitten as soon as we saw the words "Patek Philippe."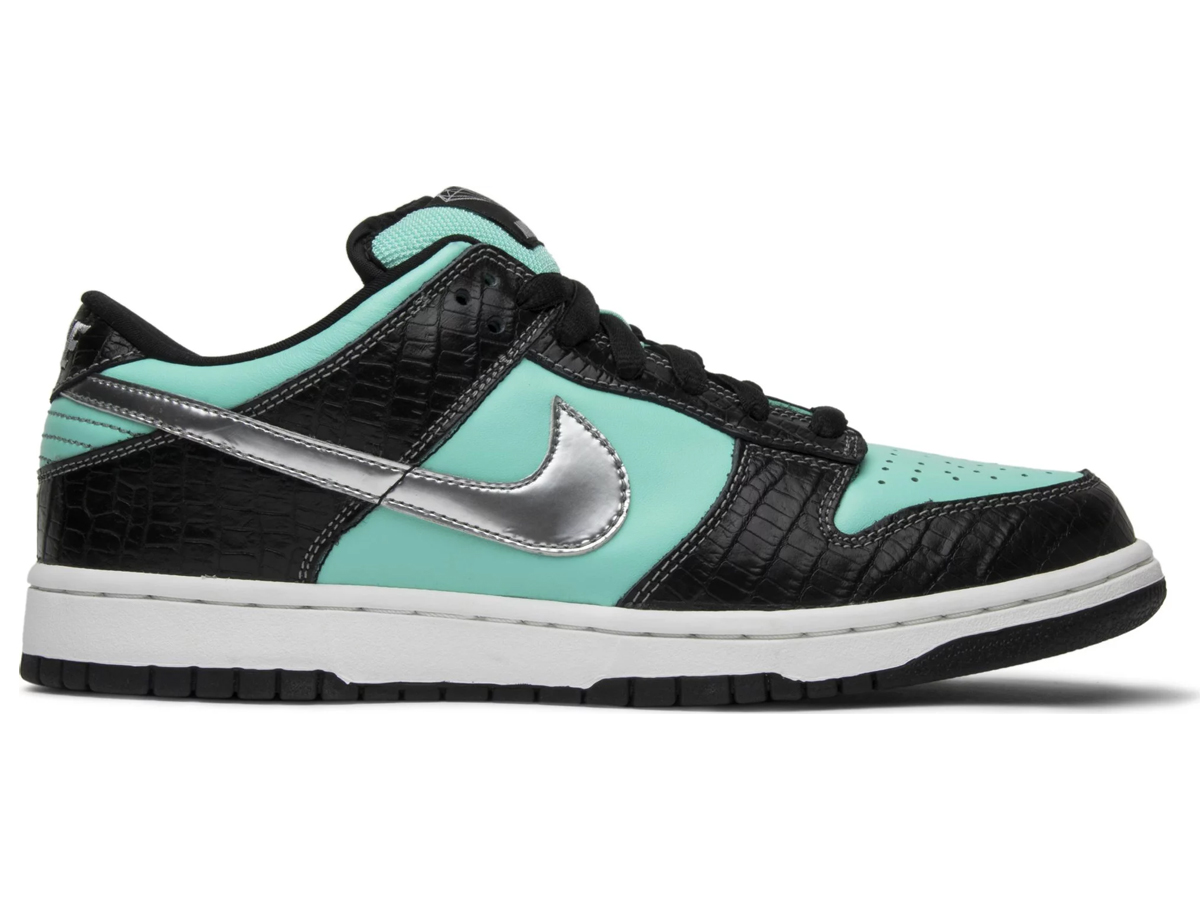 3. Nike Dunk SB Low Diamond Supply Co Aqua Blue
Diamond Supply Co. founder Nick Tershay (aka Nicky Diamonds) helped create the Tiffany-inspired look of this rare Nike silhouette. It makes up part of the "Team Manager" series and features teal leather uppers, faux croc skin overlays, chrome Swooshes, and a diamond logo on the tongues. Pairs are currently selling for thousands of dollars so we'll throw this one on the bucket list and hope that someone out there is thinking about us during the holidays!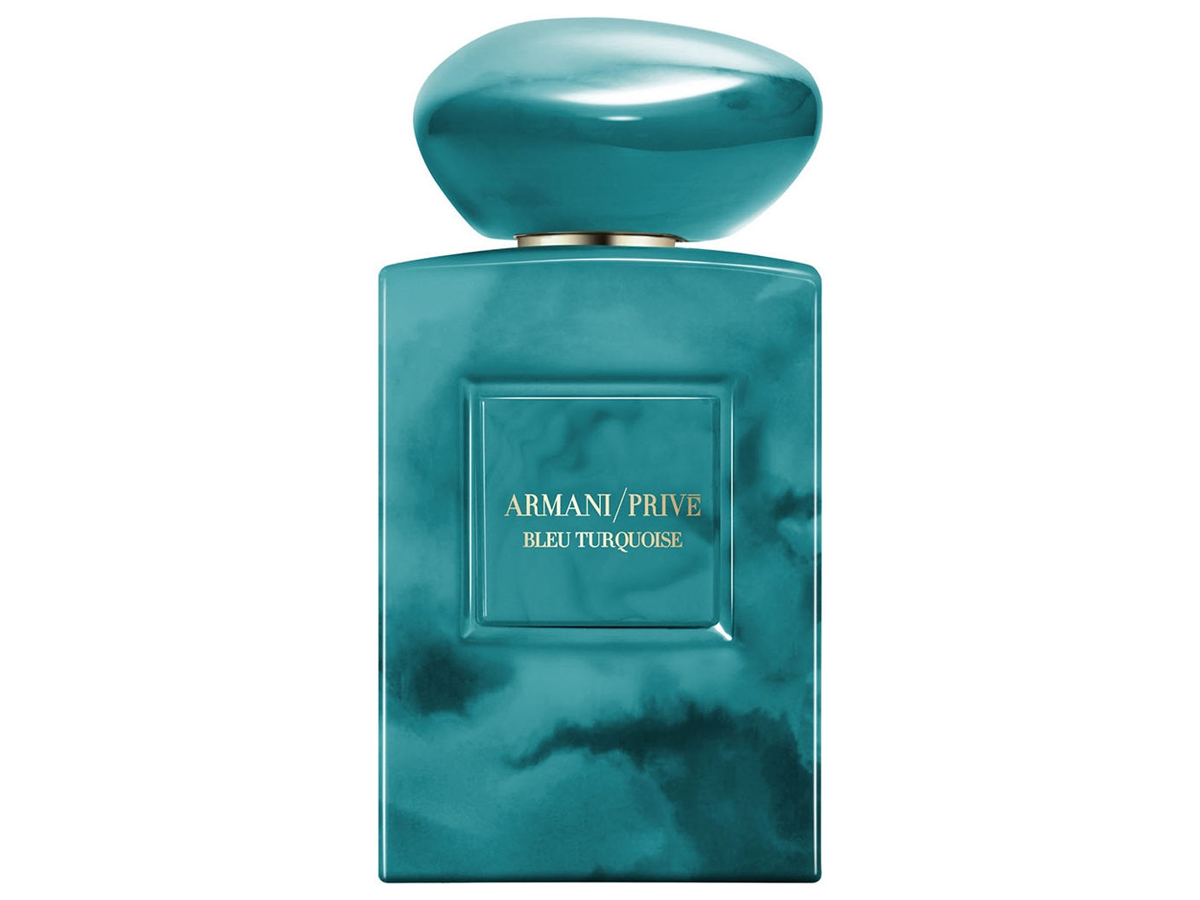 4. Giorgio Armani Bleu Turquoise
With its close ties to the sea and sky, the colour of aqua blue shares a longstanding history with the fragrance industry. Leave it to Giorgio Armani to take the concept to a truly luxurious extreme. Inspired by India's spiritual and geographic landscapes, the brand's recent Bleu Turquoise fragrance for men delivers notes of warm vanilla over a salty mineral accord. Each blue bottle is uniquely crafted from turquoise stone to the point that no two are exactly the same.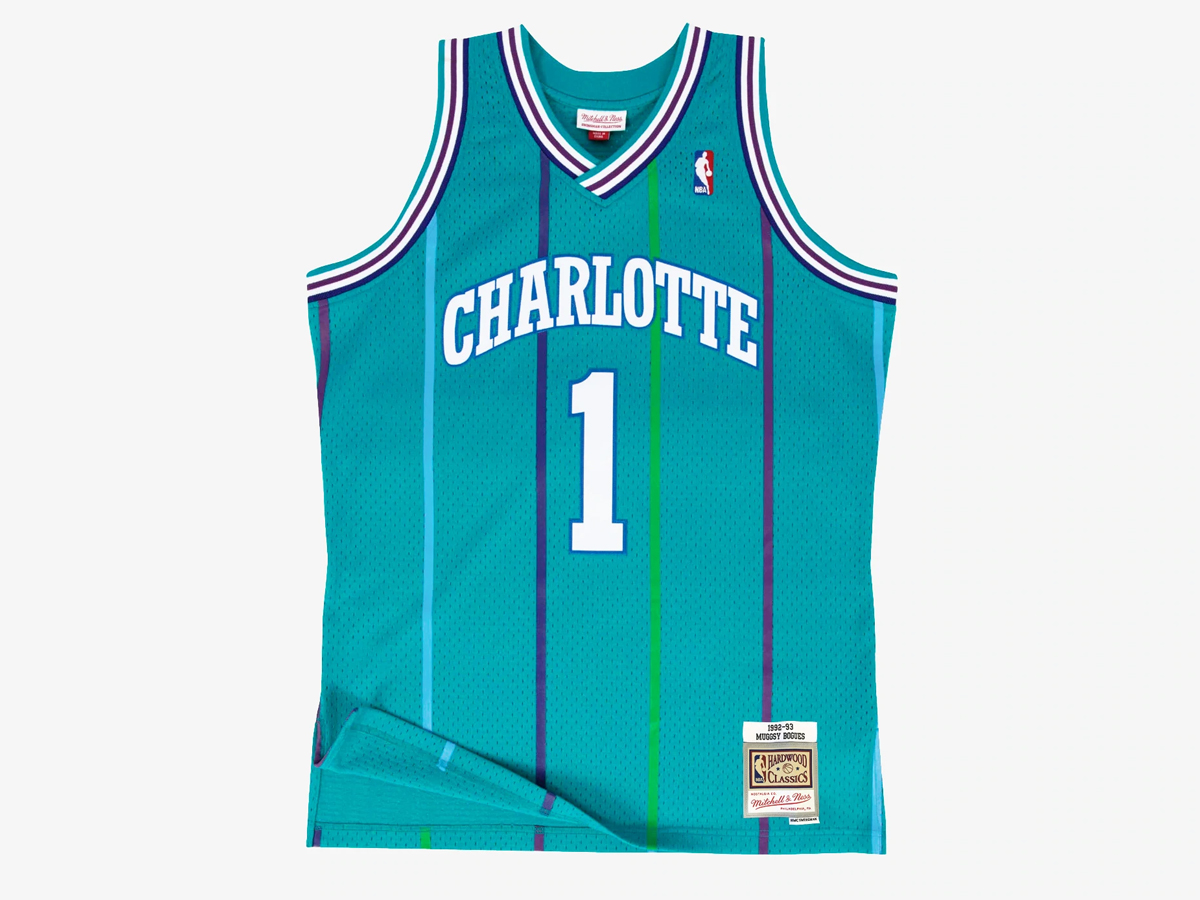 5. Muggsy Bogues Charlotte Hornets Jersey
When someone says the words "aqua blue" followed by "NBA team," there's only one place for your brain to go: to the mighty Charlotte Hornets. And what better way to honour the legendary franchise than with a Muggsy Bogues jersey? The shortest player in NBA history, Bogues defied expectation and gravity alike throughout his career, leading his team in both steals and assists during the 1992-93 season. Crafted from 100% polyester mesh, his throwback jersey wraps history and comfort into a stylish teal-coloured package.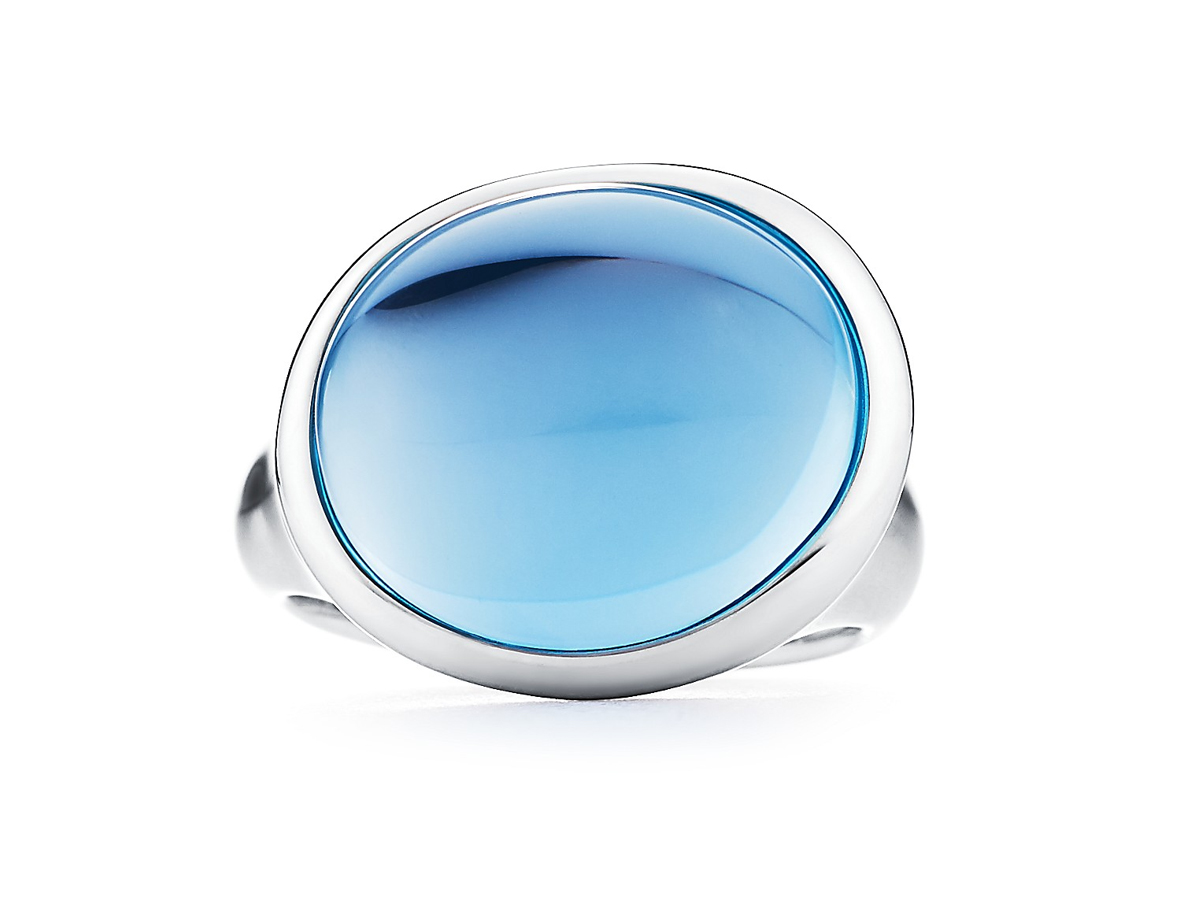 6. Tiffany & Co Elsa Peretti Cabochon Ring
Small in size perhaps, but this brilliant ring renders huge impressions out of its smooth cabochon centre of blue topaz. That light blue colour lends the jewellery a fluid and elegant character, whilst premium sterling silver makes for an ideal backdrop. This is the kind of sophistication that only a master like Elsa Peretti can design and it's guaranteed to turn heads.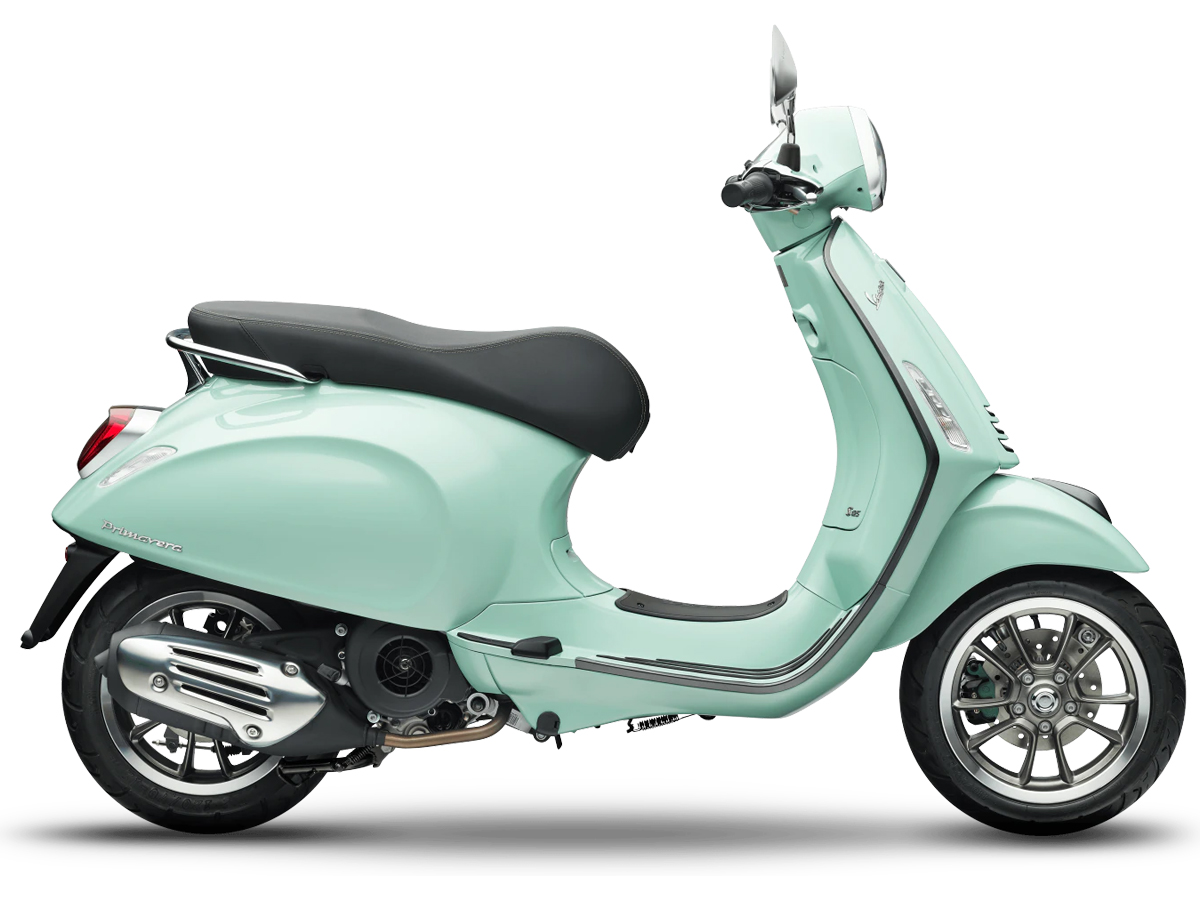 7. Vespa Primavera S 150
Beauty and quality collide on the Vespa Primavera S 150, which employs lightweight architecture and runs on an eco-friendly engine. It comes available in the refreshing hue of Verde Relax with dark grey accents and an S chrome logo on the front carrier. Between its Italian luxury design, sustainable foundations, and reliable performance, this vehicle will have you zipping around town in a truly modern fashion.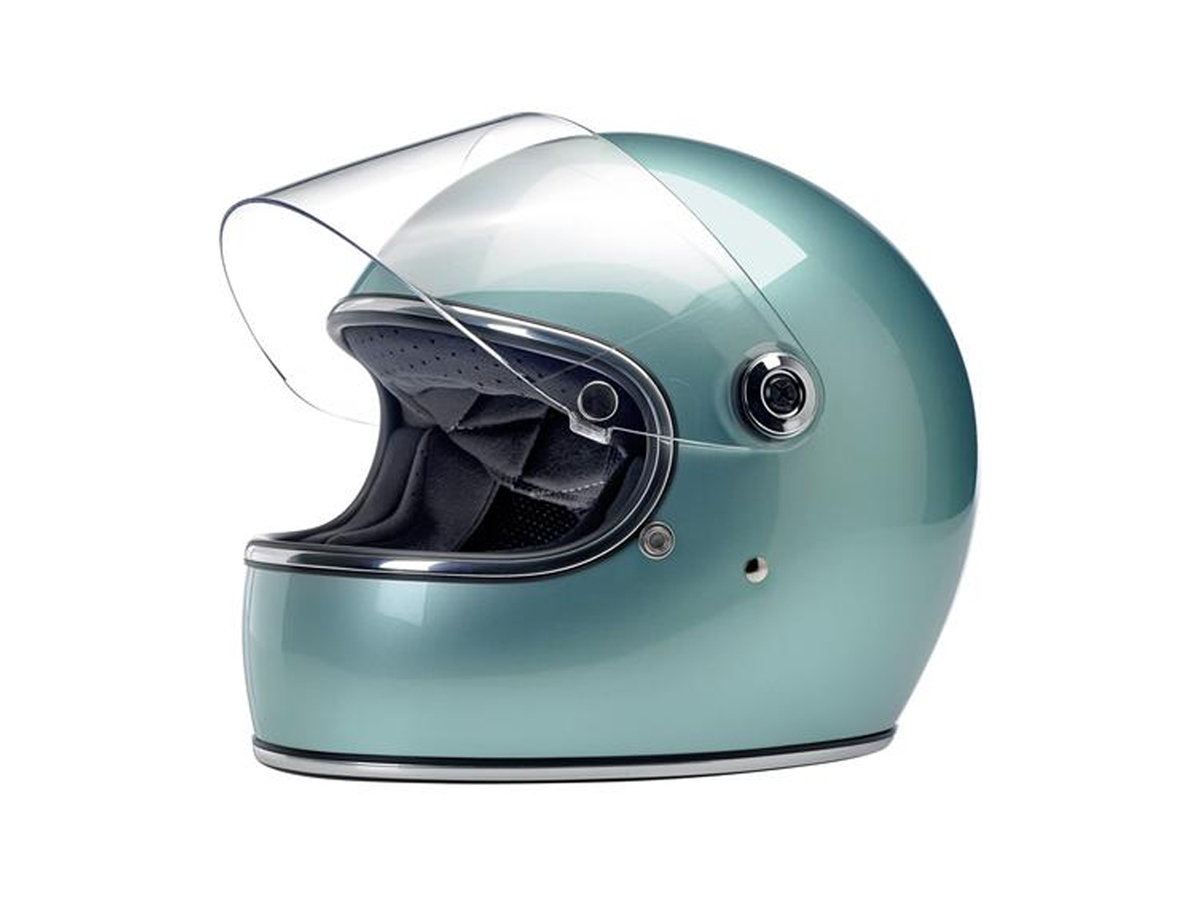 8. Biltwell Gringo S Ece Helmet
Do you know what would go perfectly with the aforementioned Vespa? This similarly-hued Gringo S helmet, which offers so much more than just its striking colour. An injection-moulded ABS outer shell gives way to shock-absorbing EPS liner with hand-stitched interior padding, cheek pads, and a BioFoam chin bar cushion to bring comfort and safety in equal measure. Snap this baby on and go.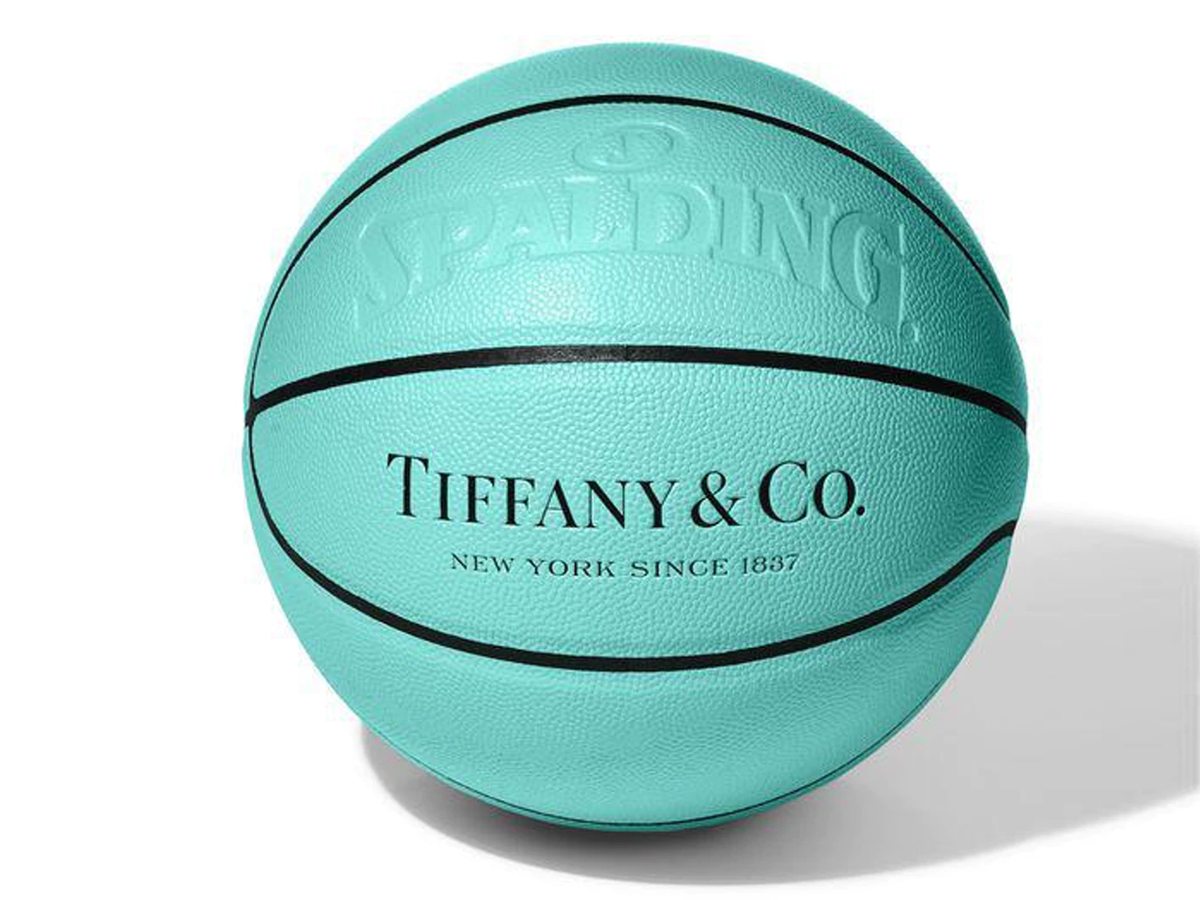 9. Tiffany & Co x Spalding Basketball
In case it's not yet obvious, we're in love with the robin egg-like colour of Tiffany Blue, which dates all the way back to the brand's first Blue Book in 1845. It reappears here as part of a collaborative project with Spalding, resulting in this unmistakable (and highly collectable) basketball. Introduced in 2019 for $250, it now fetches an average price of over $1,500 on the secondhand market. That's too much to spend on a basketball perhaps, but we want one anyway.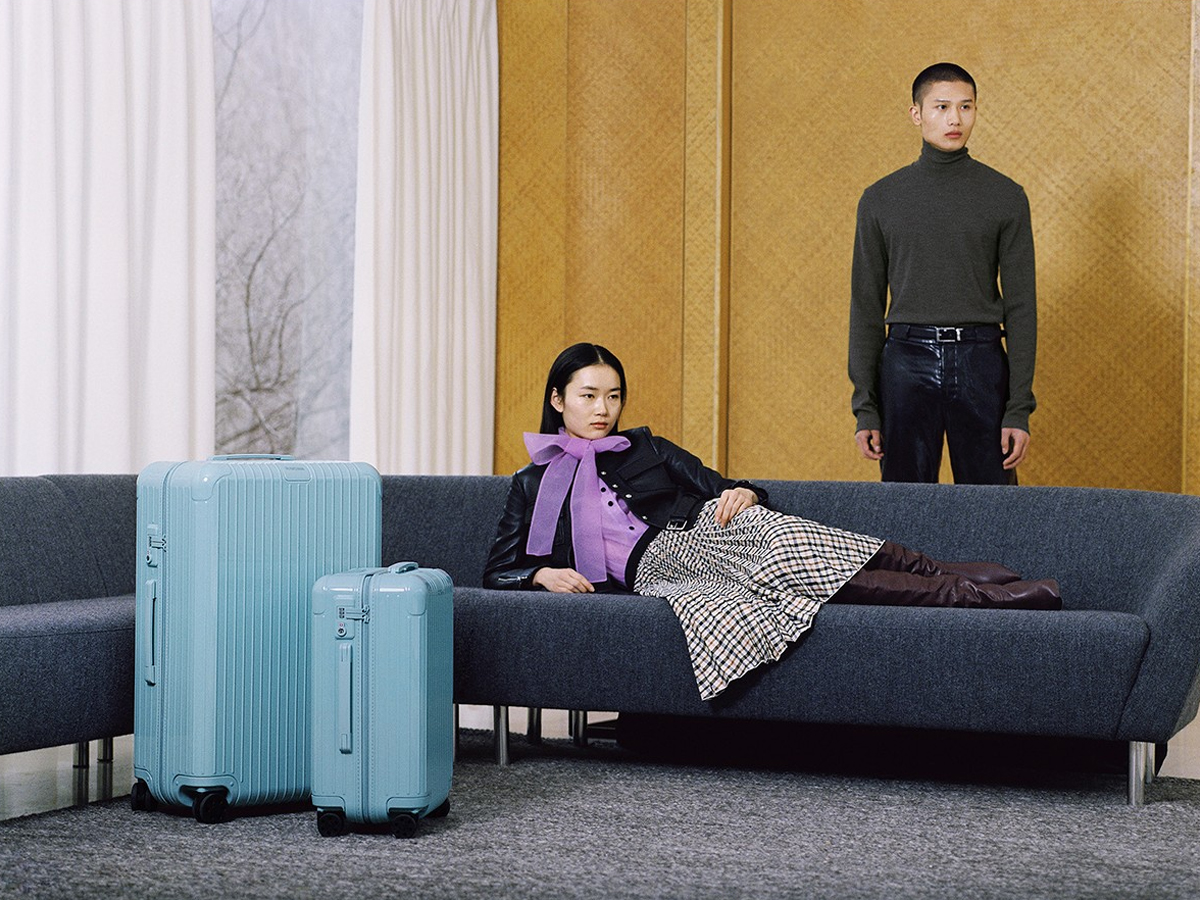 10. Rimowa Cabin Trunk Glacier Suitcase
Purveyors of luxury luggage, Germany's Rimowa adorned a recent collection with the seasonal hue of "Glacier." As its name might suggest, the colour draws inspiration from Iceland's clean fjords and snowy landscapes. We love pretty much everything Rimowa puts out and this luggage is certainly no exception. They also introduced the deep purple colourway of "Berry" as part of the same seasonal release, but we're sticking with blue, baby!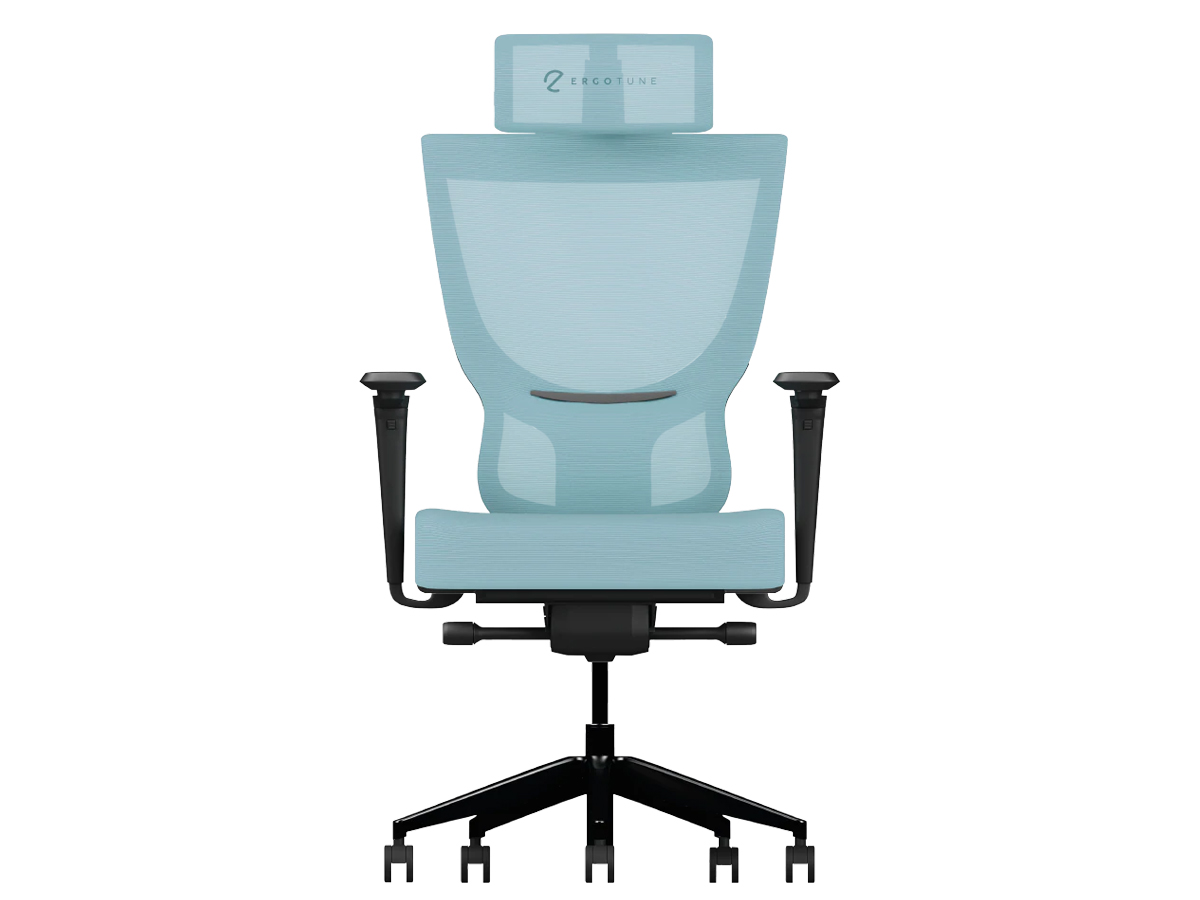 11. ErgoTune Supreme Chair
For all the desk jockeys and pro gamers out there, we present this ergonomic chair of considerable comfort and durability. Built to last for over 12 years, it features 11 adjustment points and a DuraWeave hybrid mesh for improved breathability. The versatile design accommodates a wide range of body types so as to leave no potential user behind. Get it in light blue now and you can thank us later.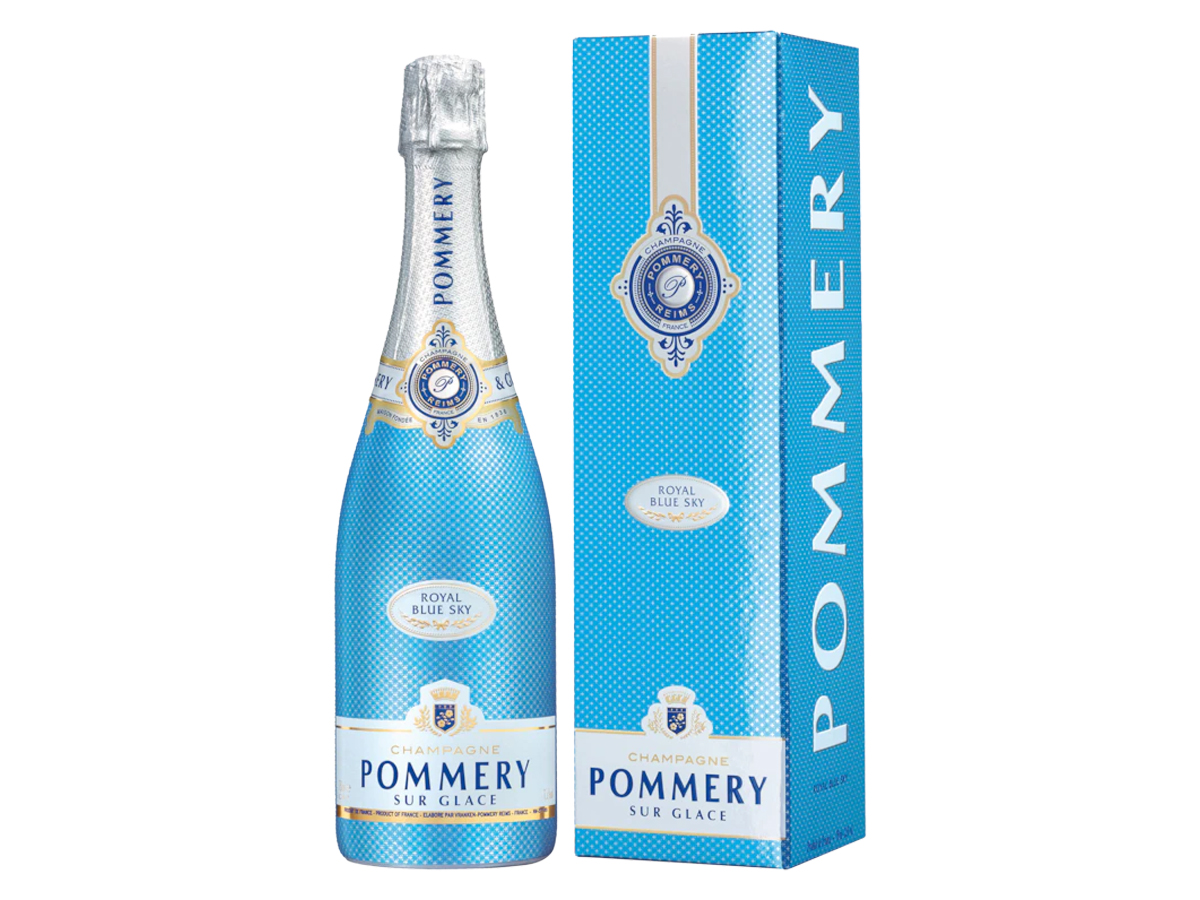 12. Pommery Blue Sky Champagne
The gorgeous blue sky bottle of this Pommery champagne is every bit as refreshing as the liquid it contains. Speaking of that liquid, it strikes an expert balance between intense richness and delicate dryness. Notes of dry fig and almond interweave with flavours of honey, lemon, and spice. Sip it with a tasty dessert and leave the bottle out for others to see and savour.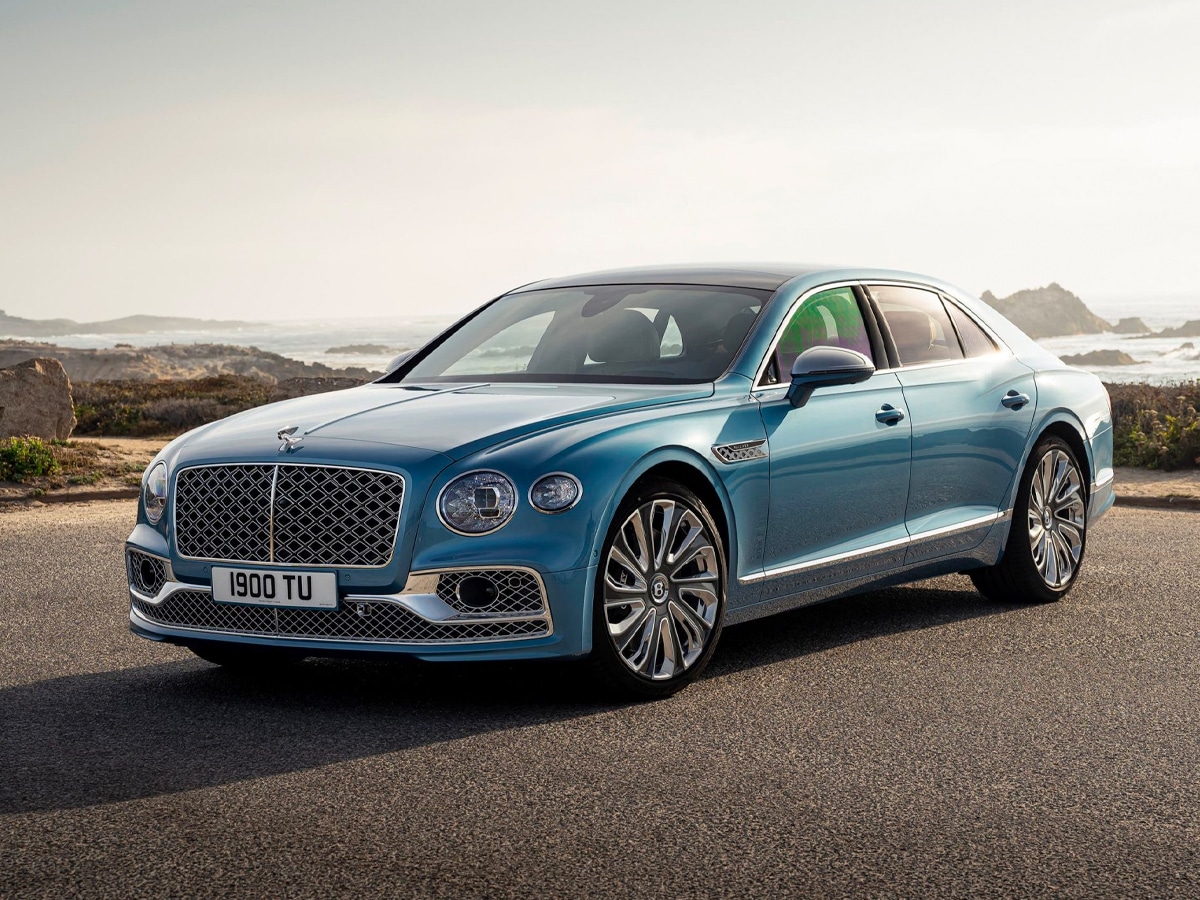 13. 2022 Bentley Flying Spur Mulliner
To be honest, we'd be happy—make that ecstatic—to score pretty much anything that comes out of Bentley's bespoke division, better known as Bentley Mulliner. Offered in the elegant colour of light blue, the Flying Spur Mulliner is their third release to date and it's beyond reproach. Its ultra-premium hue is but one amongst a number of drool-inducing features, whereas every single aspect of this vehicle exudes pure luxury.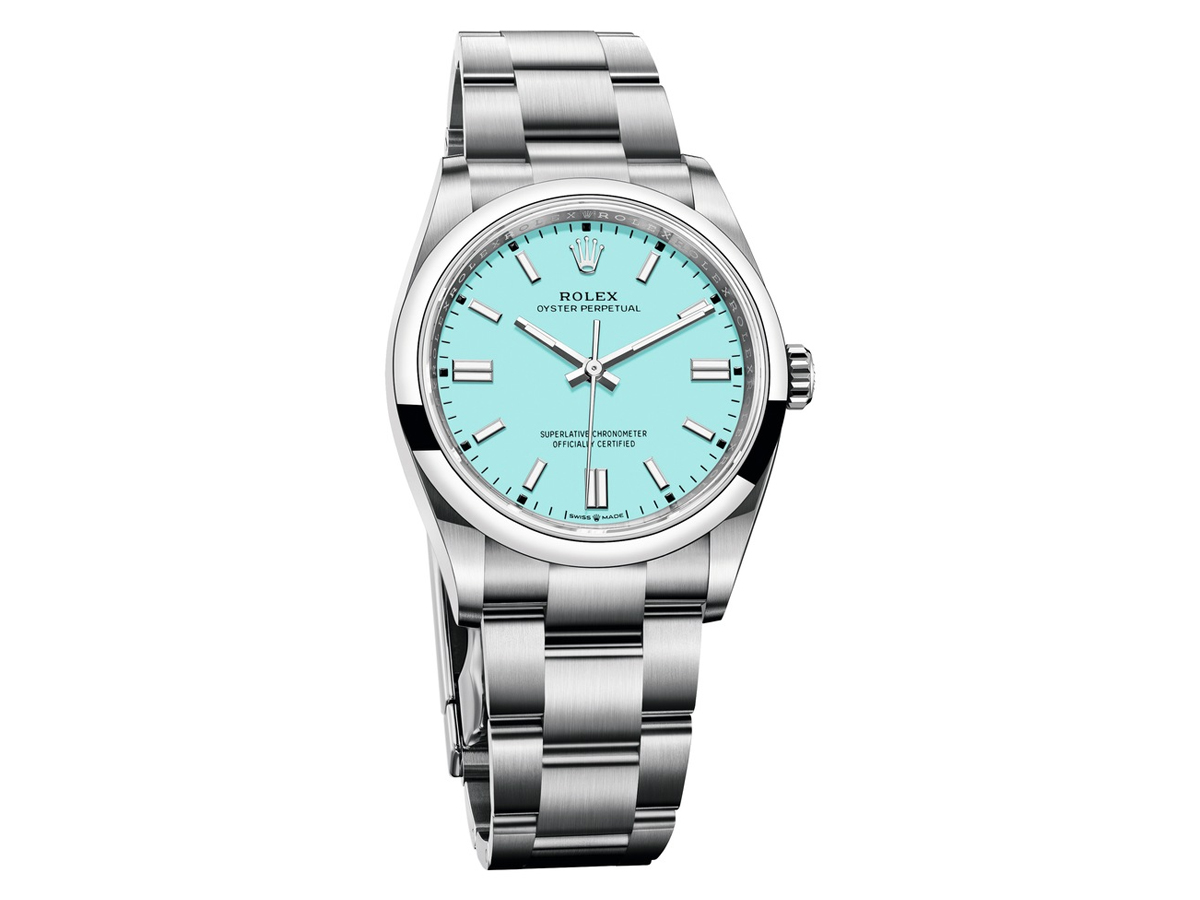 14. Rolex Oyster Perpetual with Turquoise Dial
The turquoise dial of this Rolex Oyster Perpetual represents yet one more example of the colour's visual power. Like all of the watchmaker's output, that dial was designed and manufactured in-house and largely by hand. Its minimalist markers are forged from gold so as to reduce tarnishing over time, whilst the use of oystersteel serves a similar function. This is the art of timekeeping perfected and it looks all the more stunning in turquoise.
Man of Many encourages consumers to enjoy alcohol responsibly. People under the age of 18 are not permitted to consume alcohol.