Man of Many's Staff Favourites – 20 February 2021
How good's the weekend, amirite? After one of the strangest weeks at the Man of Many office, we've managed to scrape on through to the safety of another two days away from emails, phones and whatever is happening on Facebook. Schooners at the ready, we're strapping in for 48 hours of sitting on the couch and diving into a new Netflix series. In the meantime, however, there's still work to be done, and that means dishing out good news on the daily. Here are some of our favourite pickups this week, all wrapped up in a new Staff Favourites-shaped box.
You'll also like:
Man of Many's Staff Favourites – 13 February 2021
Man of Many's Staff Favourites – 6 February 2021
Man of Many's Staff Favourites – 30 January 2021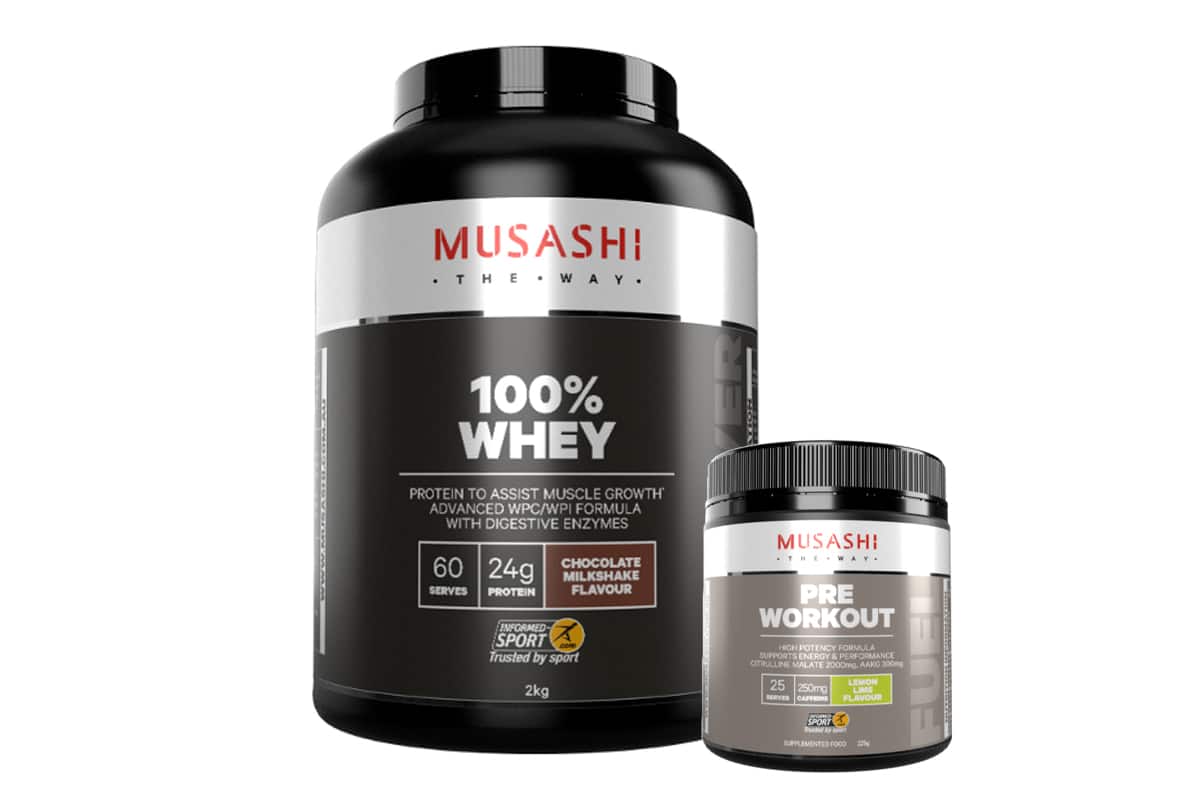 Musashi 100% Whey Protein and Pre-Workout
Nick Hall – Digital Editor
I, like most people in 2021, took the birth of a new year as an opportunity to get myself back on the fitness bandwagon. A few too many beers and Uber Eats orders had seen my once glorious chassis blow out to a less-than-impressive figure and I was determined to drop the kilos. Amazingly, I've actually stuck to it and that has a lot to do with Musashi's fitness goodies. I've found that it's pretty hard to smash a burger or dive into a kebab when you've got what appears to be the biggest f*cking tub of protein on planet earth staring back at you. Honestly, this thing is enormous, and I'd feel guilty cheating on my diet in front of it. Luckily enough, the 100% whey inside is a delicious chocolate milkshake flavour, satisfying my sugar cravings and keeping me on-track. Got to love a milkshake that keeps you thin.
From Trash to Runway: Upcycling Men's Fashion
Scott Purcell – Co-Founder
Let me show you… DERELICTE! It is fashion. A way of life. All Zoolander jokes aside, Dan Pontarlier has completely dedicated himself to writing his new book, From Trash to Runway in which he explores upcycling menswear pieces into unique ready to wear threads. The aim of his book is to generate awareness around the total amount of clothes both men and women buy that goes completely unused in their closets. It's packed full of useful information for the everyday user to understand the process for upcycling your closet as well as tips for sketching and patterns making. His website below has plenty of tips on sustainability in the fashion industry, extensive details for patterns and sewing, real images of the pieces created, and much more.
Andrew Huang's Musical Breakdowns
Frank Arthur – Co-Founder
Whether you're an accomplished musician or just someone who enjoys a good tune, Andrew Huang has a YouTube channel you'll love. Huang is a partially deaf music producer, with a deep knowledge of musical theory and virtuoso level skill on multiple instruments. He shares the passion for his craft on his Youtube channel through musical challenges, song breakdowns and gear reviews.
As a casual music listener, it's easy to miss all the small elements that culminate to create a good song. What I love about Huang's work is his ability to highlight all the theories and nuances of pop music production in a manner that's fun and captivating.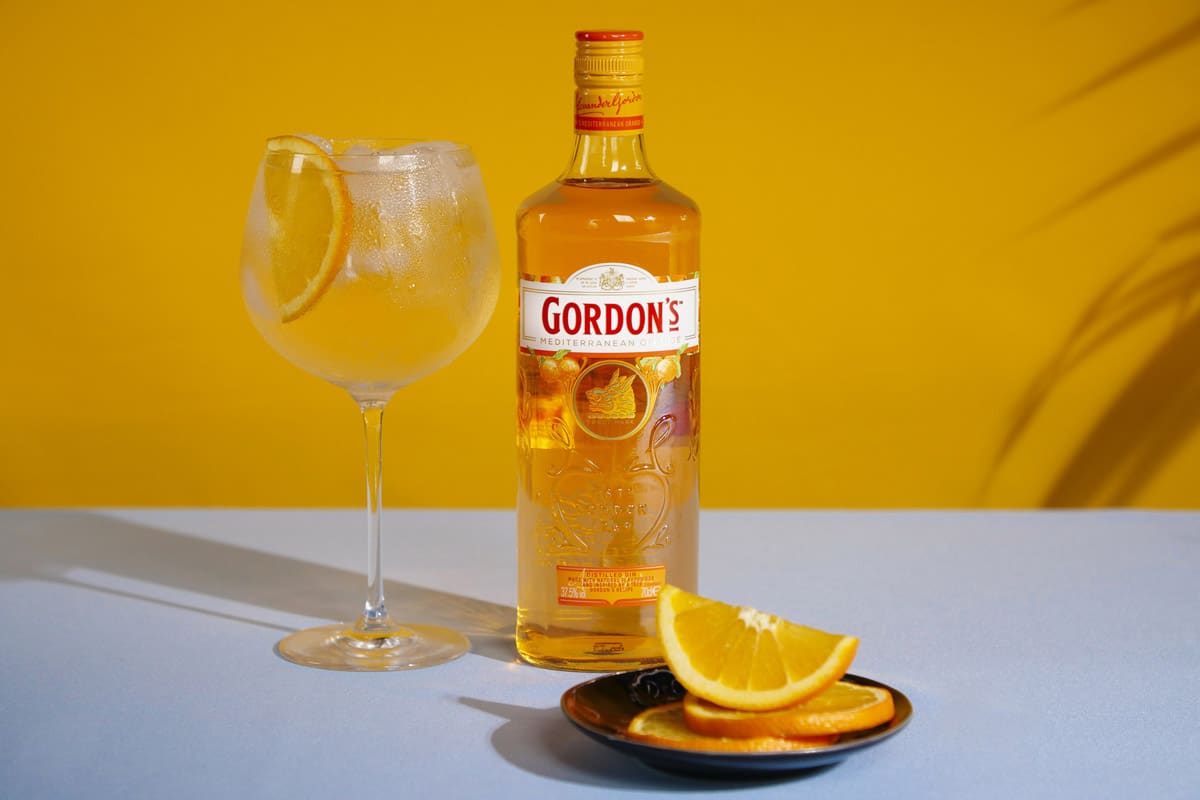 Gordon's Mediterranean Orange Distilled Gin
Denise Barnes – Native Content Manager
It's the same Gordon's Gin we know and love, but with a zesty twist. Thanks to the addition of Mediterranean Orange, this refreshing spirit has a beautiful light orange hue and citrussy taste.  Personally, I think this gin is best served with soda (rather than tonic), to really bring out the orange taste. Top it off with a slice of fresh orange, and you've got yourself a delicious Summer afternoon spritz.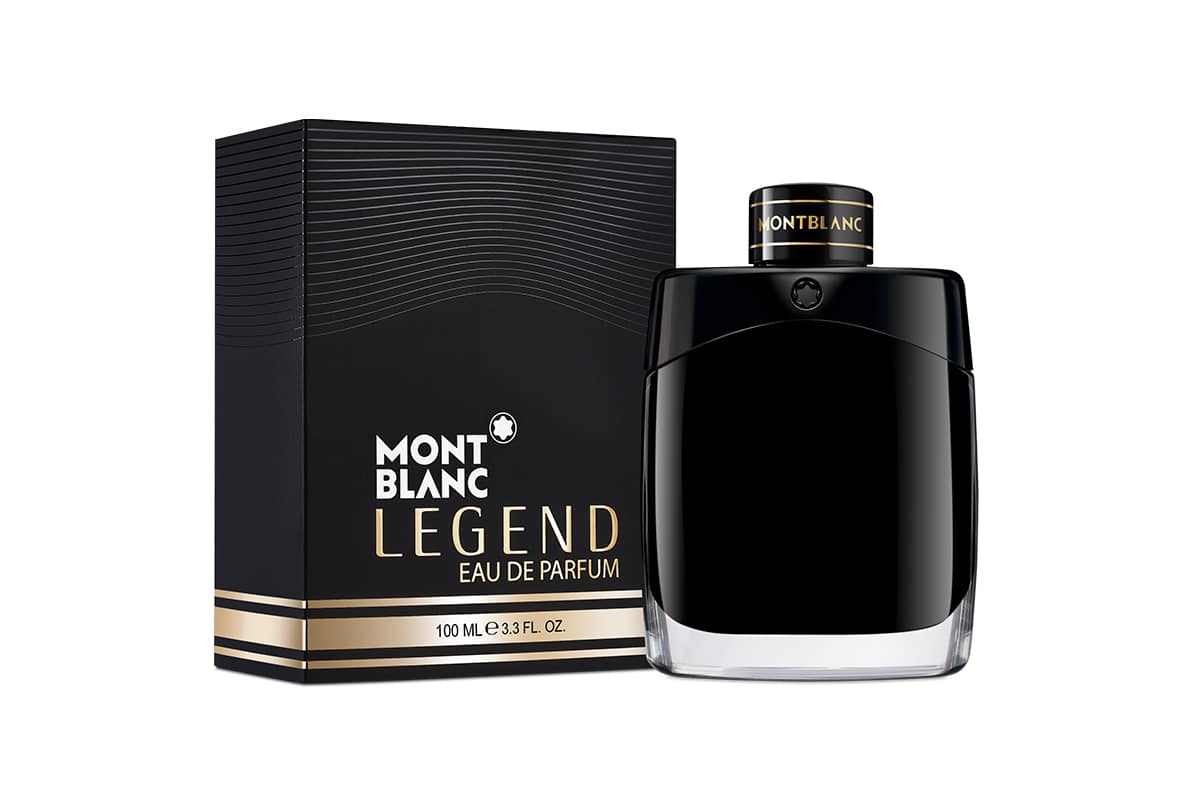 Montblanc Legend
Tim Fernandes – Sales & Partnerships Manager
As the biggest legend in the Man of Many office, or perhaps the only contact on their PR list, Montblanc chose me specifically to be the tester for the latest fragrance launch. There have been a few iterations of the world-famous Legend over the last decade, and this 2021 eau de parfum release won't disappoint.
Montblanc tells us you'll get "hints of bergamot, highlighted by a magnetic floral note of magnolia and a trail of vibrant wood and leather". Truly, I don't have enough olfactory experience to distinguish those individual properties, but I can simply tell you is that it smells damn great and absolutely worth getting. It's a good looking bottle too, a stylish black with subtle golden striping on the cap. Starting from $99 for the 50ml bottle, it's available both in-store or online at Myer's and David Jones. For legends only.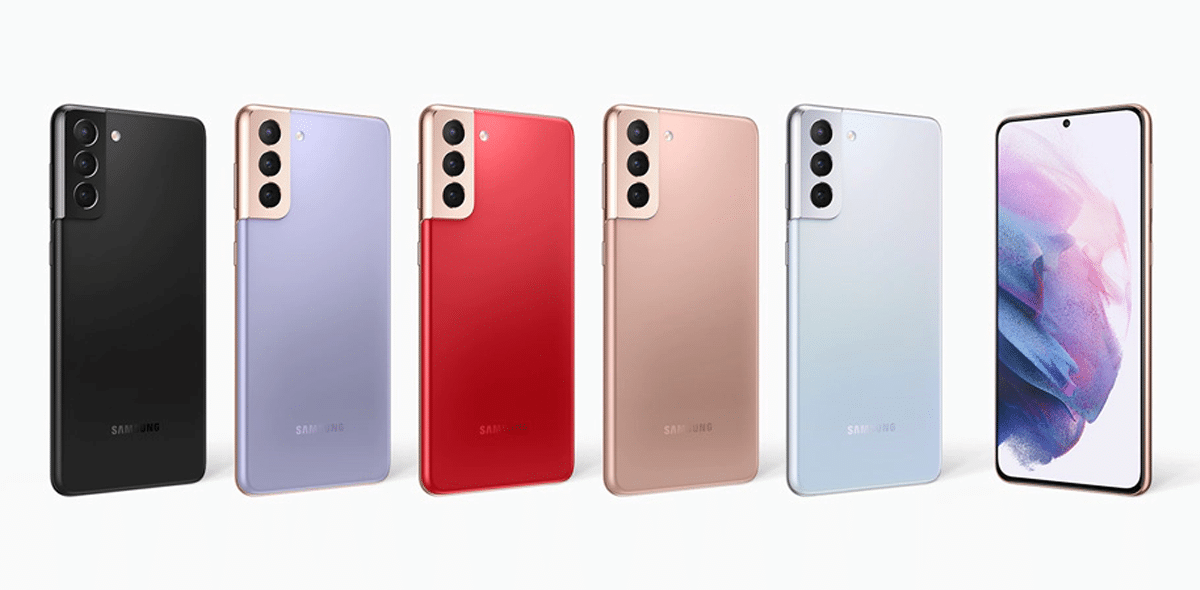 Samsung Galaxy S21
Ben McKimm – Staff Writer
I've been lucky enough to put the new Samsung Galaxy S21 through its paces for the last three weeks. The S21 was a device that I've had my eye on since release, especially as an avid Samsung Galaxy user for the last four generations of the phone. Switching from an iPhone 6 to a Samsung Galaxy S8 back in the day proved to me exactly why I trust this brand over any other. I'm happy to back a company that pushes the envelope forward with every release, and they're a brand that isn't in the business of taking baby steps. You're always promised a cutting edge phone with Samsung and the S21 is no different.
There are a number of features that we've come to expect from the brand. Including pro-grade camera and video, dynamic AMOLED displays, and performance that is unmatched. But the Galaxy S21 is the smartphone that is supposed to change everything and make your everyday moments epic. So what features gave me that experience?
Of course, the first thing I wanted to do when I got the phone was to try out those three new camera modules. The improvement in the super steady video was immediately noticeable. No matter how fast or bumpy the conditions were, the footage was always buttery smooth. Something you take for granted these days when so much of our lives are spent shooting for social media. Of course, the super steady video is backed up by a class-leading camera with the ability to shoot 8K video! The resolution is so high with 8K you can snap stills from videos, perfect for spur of the moment single takes or times when you might've missed the action.
Sometimes it's the small changes that have the most memorable impact. The adaptive 120hz refresh rate screen is pleasantly smooth and you can easily see the change when scrolling through social media pages (particularly Instagram). There's very little motion blur between images and text; this is a genuinely adaptive display that's comfortable on the eye. Finally, the 1500nit brightness is exceptional and the phone will automatically adjust the blue light filter to make the screen easier on your eyes later at night. If you've thought about making the switch to Samsung, I couldn't think of a better time to do so.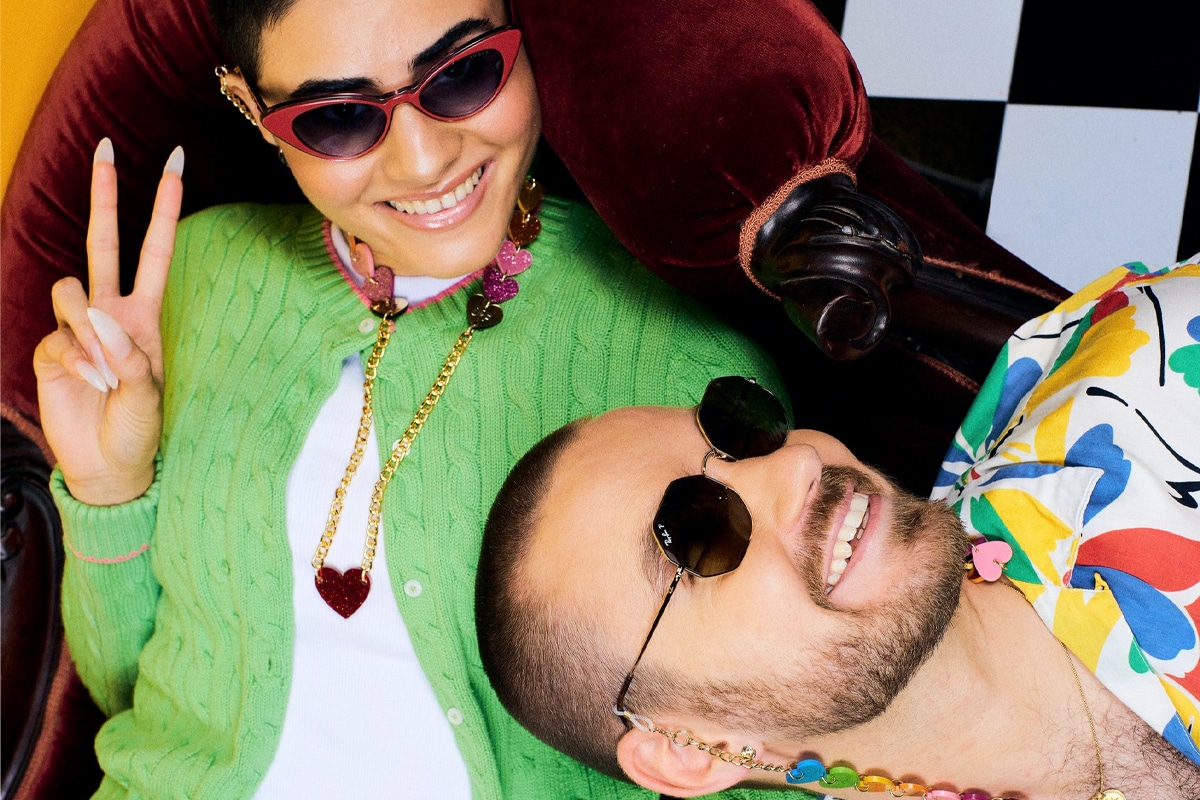 SUNGLASS HUT X DOODAD + FANDANGO
Geena Valos – Account Manager
As we embrace the month of love and dive into the month of Mardi Gras. I had the privilege of attending Sunglass Hut and Doodad + Fandango launch at Cafe Freda's in Darlinghurst.
What an ultimate team. Sunglass Hut and an Australian jewellery designer Nikita from Doodad + Fandango have created a limited edition eyewear chain matching any pair of Sunglass Huts' new collections. Nikita known for her unique and distinctive playful jewels brings spirit and life into the Sunglass Hut Family. The best part of the collection is 10 per cent of all sales from the collaboration will be donated to youth LGBTQIA+ organisation, Twenty10 which supports those with housing, mental health facilities and more. Spreading love and unison this combination supports Mardi Gras and the LBGTIQA + community. It is a celebration of love in every shade.
You'll also like:
Man of Many's Staff Favourites – 13 February 2021
Man of Many's Staff Favourites – 6 February 2021
Man of Many's Staff Favourites – 30 January 2021