This Is Why I Will Be Eating McDonald's Again
See that burger in the picture below? Can you believe it's from McDonald's? Neither could I, until I tasted it for myself. In what is probably one of the most un-McDonald's moves McDonald's has ever pulled, their new Create Your Taste menu is serving up some seriously gourmet burgers… And they're using the power of modern technology to create a fresh, new dining experience.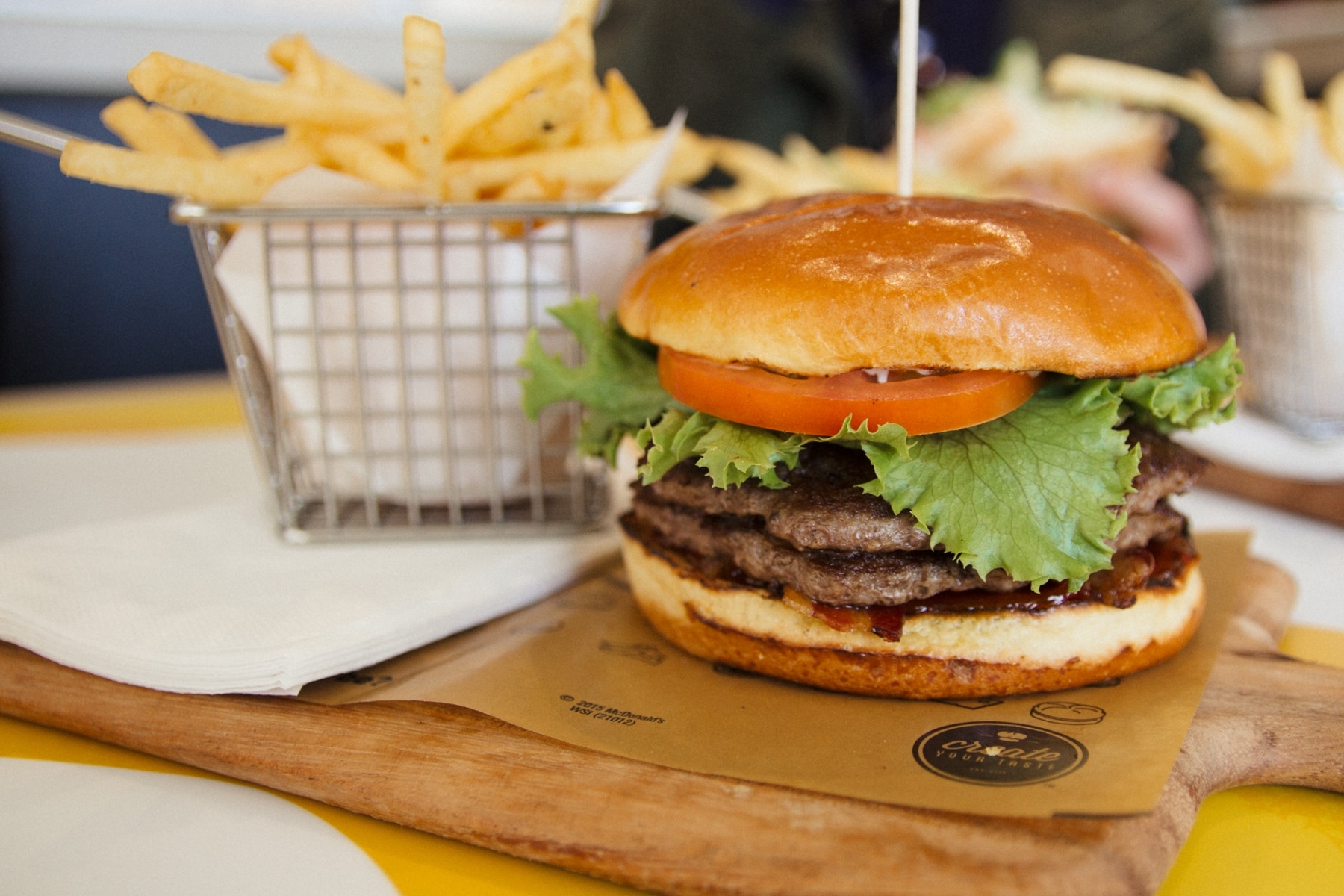 Meet the Sceptic
As a grown-up, I try to make the effort to eat grown-up foods. I get my coffee from hipsters, I eat pizza baked in a wood fire oven and I've even stopped buying breakfast cereals that feature the image of a cartoon character on the box. In my current phase of "maturity", cravings for a meal at McDonald's have been pretty much non-existent (with the exception of a few boozy nights on the town). So when McDonald's invited me to play with their techy new toy and try a gourmet burger from their new Create Your Taste menu, I must admit I was pretty sceptical. Aside from my initial reservations, the concept sounded pretty decent and I was more than happy to give it a crack.
When Burger Meets Technology
Along with the gourmet menu, McDonald's have introduced some new gadgets, in the form of large interactive touch-screen displays. How it works is customers are given the opportunity to select their own burger toppings by tapping, scrolling and swiping the display, as if it were an oversized smartphone.
From home delivery apps, to online bookings and rewards program apps, there is a current trend towards the convergence of technology and food service. Although McDonald's have previously trialled other self-service food ordering systems, they were nowhere near as refined as their current system. With a HD display, well designed graphics and an adequately responsive touchscreen, McDonald's have harnessed the technology of today to help create a unique dining experience.
As wowed as I was by the colourful screen and pretty pictures, I was also pleasantly surprised to see premium burger toppings options such as brioche stylebuns, grilled onion, herb aioli and chilli jam.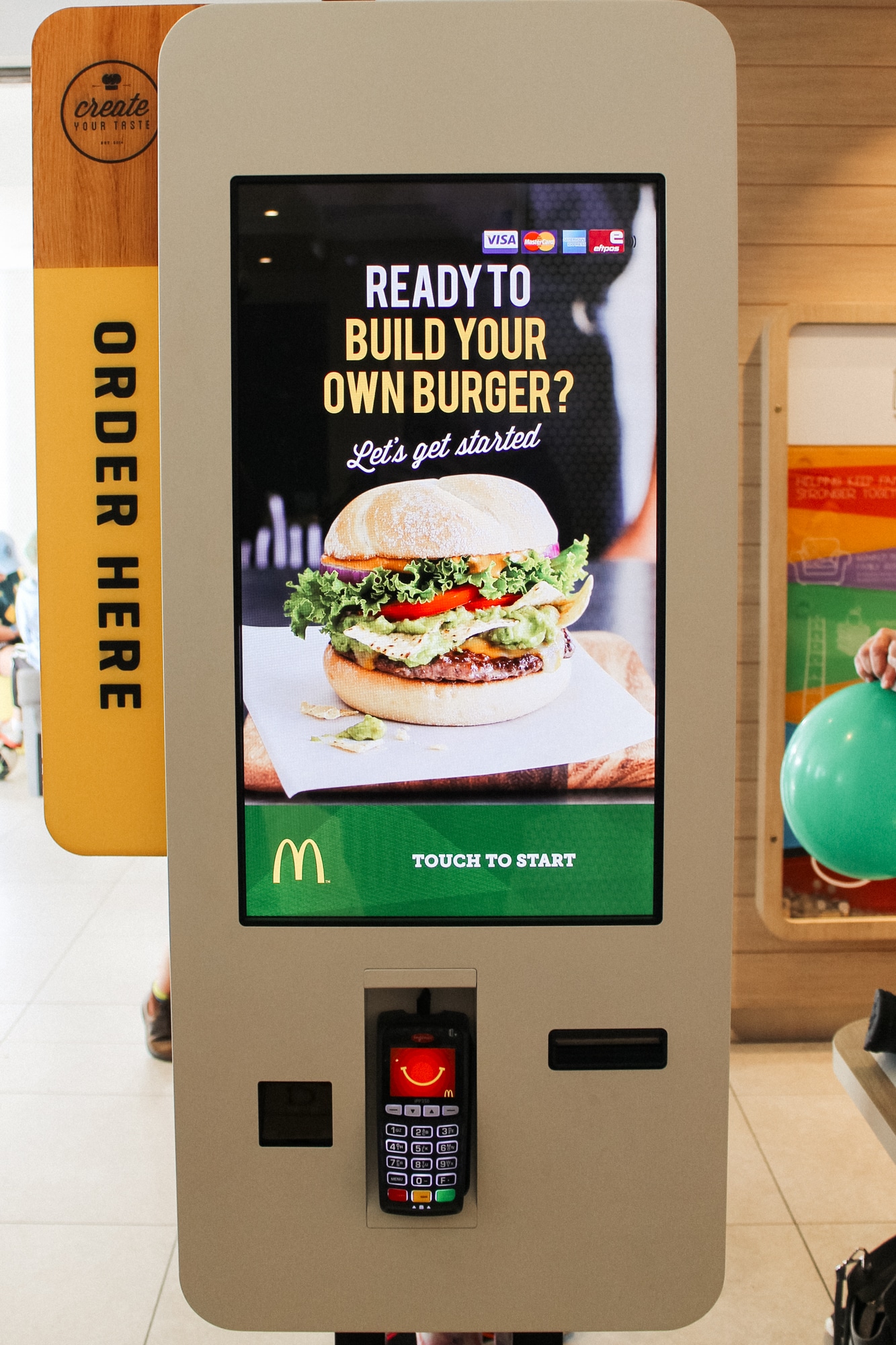 The interface was simple, intuitive and easy to use, but I wasn't just there to play with a gadget. It was time for a burger. So after ordering my food, I anxiously awaited my meal, with a level of excitement equal to that of my 9 year old self awaiting the ice cream cake at a McDonald's birthday party.
A gourmet meal needs some gourmet service, so when eating-in, the staff delivered my food directly to my table, with the burger perched on wooden board and accompanying fries nestled in a stainless steel basket.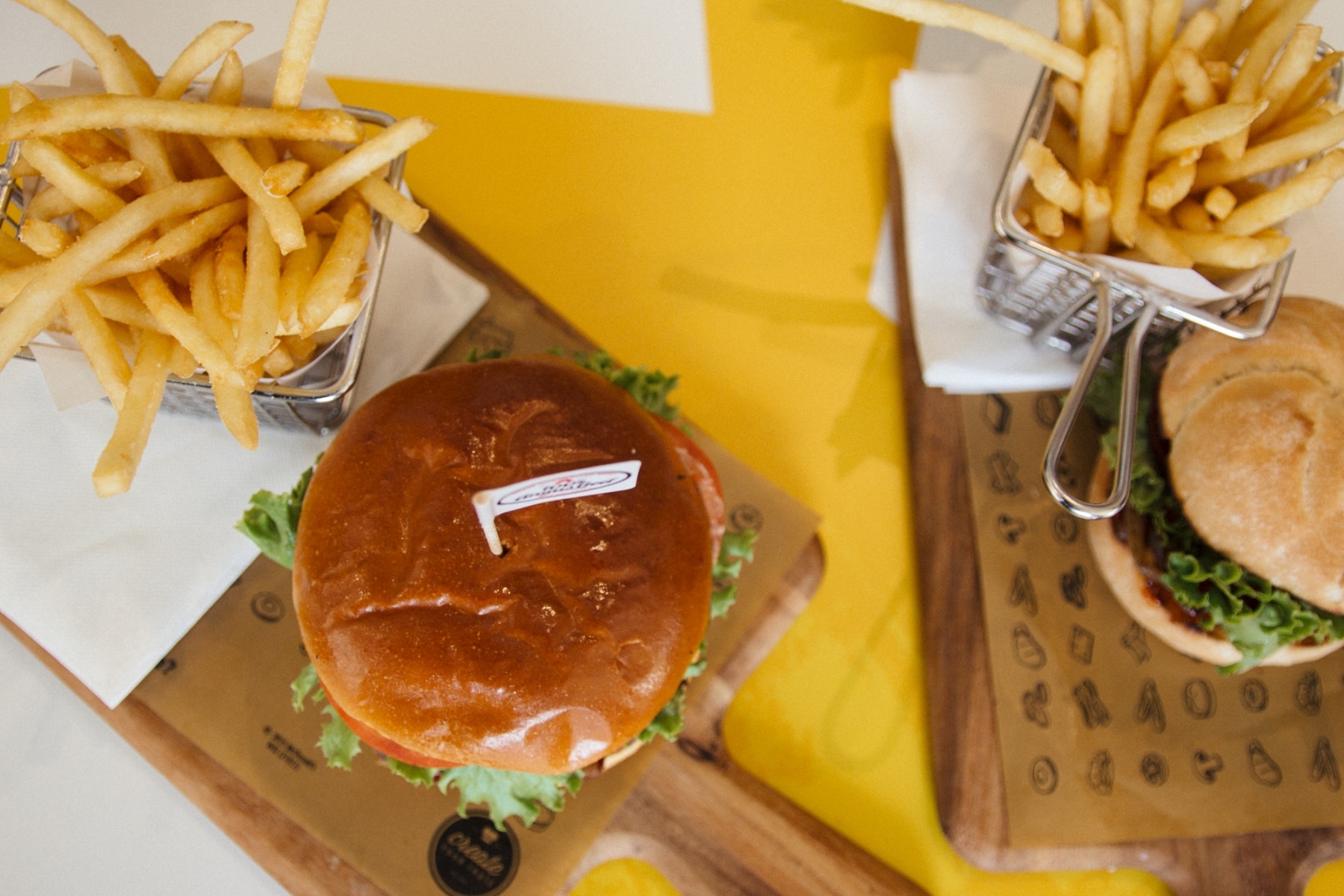 Verdict
The interactive aspect of the menu lent itself well to designing my own burger. It allowed me to scroll through, ponder, add, subtract, change my mind and design something custom to my taste. Although the often pleasant element of interacting with another human being was removed from this ordering process, it was offset by the personal service whilst your food is being delivered directly to your table.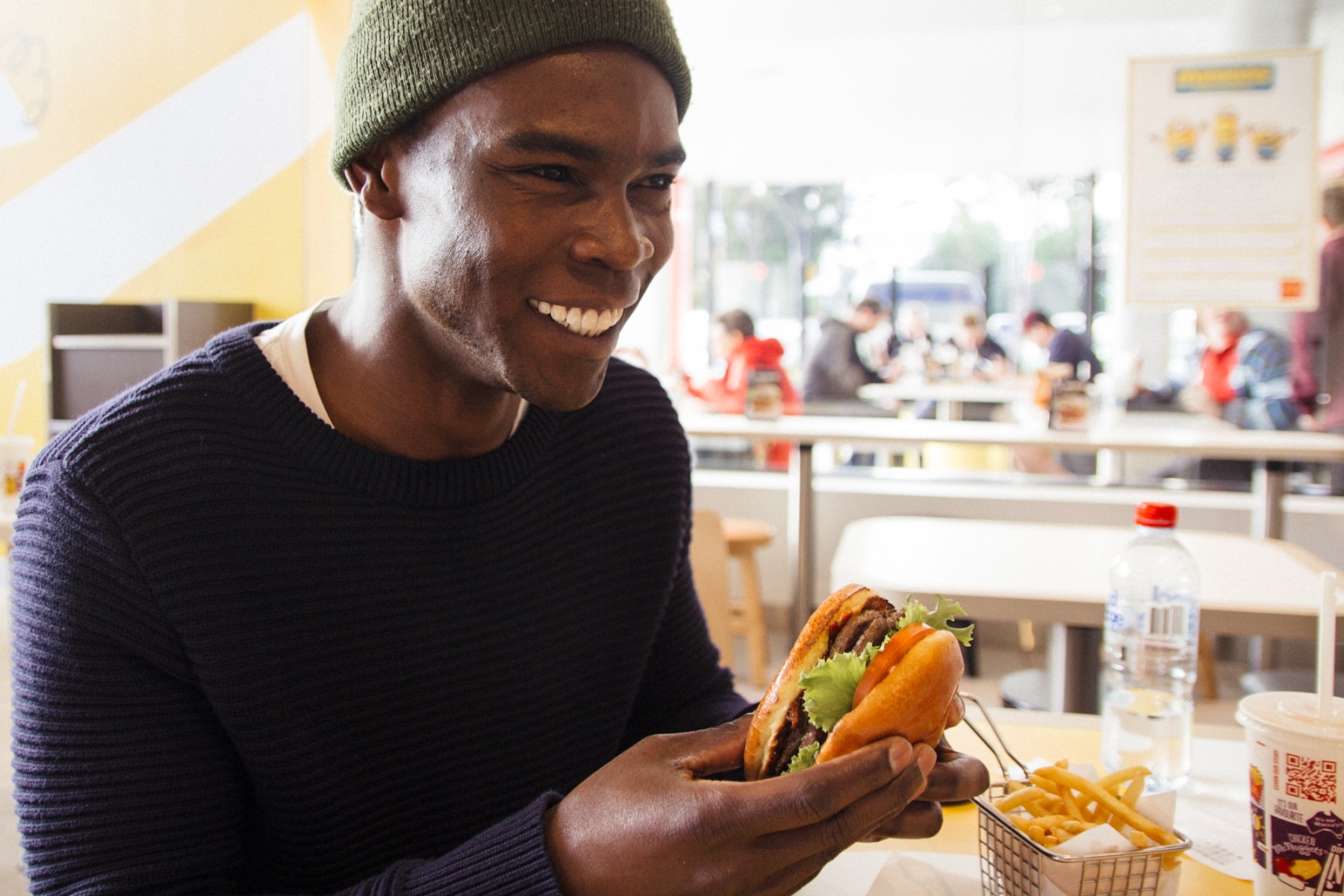 In terms of taste, the key to McDonald's winning over my tastebuds was that rather than simply presenting me with all of the same ingredients found on the rest of the menu, they've actually offered a wide range of premium topping selections to appease the tastes of even the most refined burger connoisseur.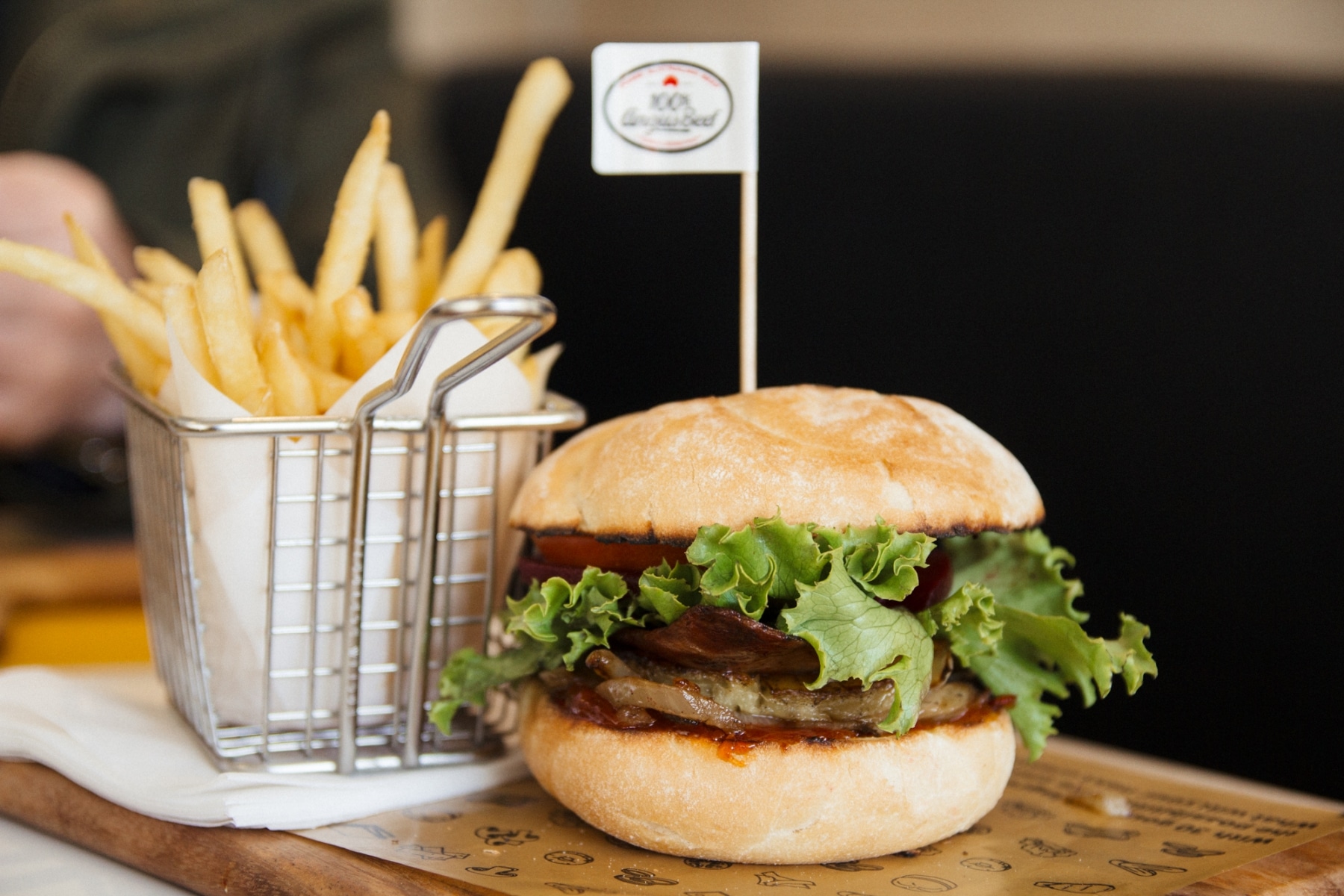 As a dining experience, although you're eating in a McDonald's restaurant, the technology facilitates the creation of something unique to my preferences, combined with the higher taste standard of the new burger, McDonald's and the Create Your Taste menu has delivered a product that rivals many other gourmet burger vendors.